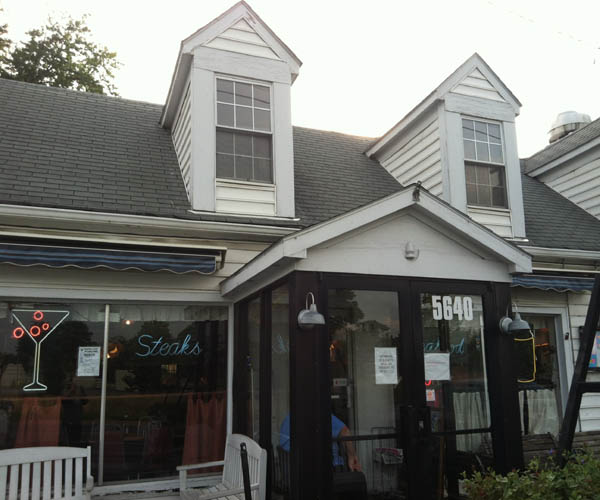 May's Restaurant
5640 Urbana Pike
Frederick, MD 21704
Driving down the road past an unassuming old structure that looks more like a house than a restaurant, an outsider wouldn't know that May's is THE place where locals gather for the best crabs around.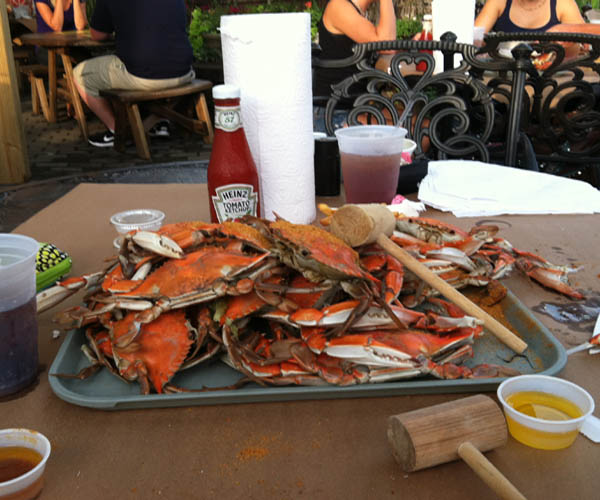 The Maryland blue crab is an institution all its own.  If you have never had the opportunity or pleasure, then you must try it!  Whether you prefer yours with butter, vinegar or plain with Old Bay Seasoning, whether you eat the mustard or not, whether you use a knife to open them or do it with your fingers, whether you eat the legs first, or open the body first, you absolutely cannot beat a blue crab!
May's is a local favorite for Maryland blue crabs (they offer and all-you-can-eat option), but they also have really amazing snow crab legs, mussels, oysters, clams, fish, and shrimp.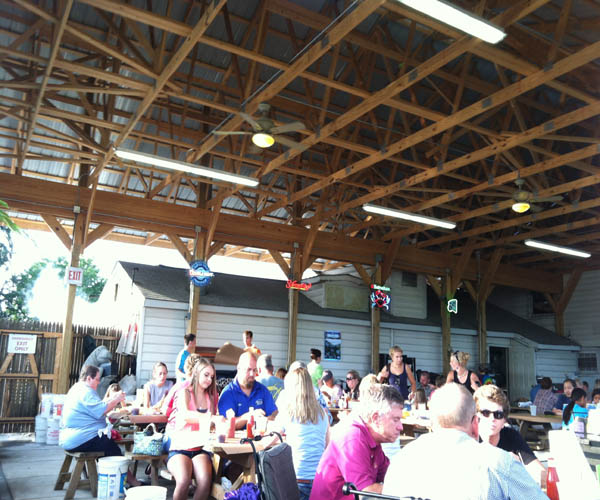 For the landlubbers in your family May's also has steaks, chicken entrees, sandwiches, and even a "small fry's" menu that includes chicken tenders, hot dogs, pizza, grilled cheese, macaroni and cheese, or even a single steamed crab! There is a fully stocked bar which also includes several beers on tap with which to wash down the delicious crabs.
A couple of big sellers are the all-you-can-eat crabs which Monday through Thursday are a special with french fries for $21.99.  The crab dip for $13.79 and the Cream of Crab soup for $5.29 a cup or the Maryland Vegetable Crab soup for $3.99 are great starters.  The crab imperial for $23.99 is a great choice if you don't want to get messy.  The $21.99 New York Strip or the $23.99 stuffed flounder are pretty good also.
The parking lot is always full; most times with several motorcycles out front giving some the impression that it is more of a biker bar, but that couldn't be further from the truth. The interior is on the small side but does have a fully stocked salad bar, however they also have a large patio in the back that is covered and has several fans running on a hot summer evening.  It is a great place to spend an evening with friends and family laughing, socializing, and picking and hammering crabs to your heart's content!