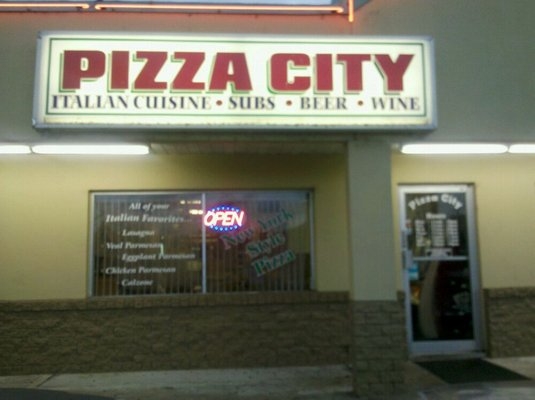 Pizza City
611 West Vine Street
Kissimmee, FL 34741
(407) 846-1666
When I first moved to Kissimmee a friend told me to try Pizza City.  He raved about how wonderful their pizza and food was and said he had "NEVER" eaten anything there he did not like.  He stressed it was not like a chain type pizza, these were made from scratch.  For a long time I didn't go in and give it a try because it's this small restaurant in a strip mall.  My mom would call this place "A hole in the wall".
One night my grandchildren spent the night and my grandson loves pizza so I asked them if they wanted to go try this place.  When we arrived it was packed and to me that is a good sign.  We had to wait for a table, but once we had the pizza we were happy!  I do see where the take out stays very busy, so I guess locals know it's hard to get in sometimes.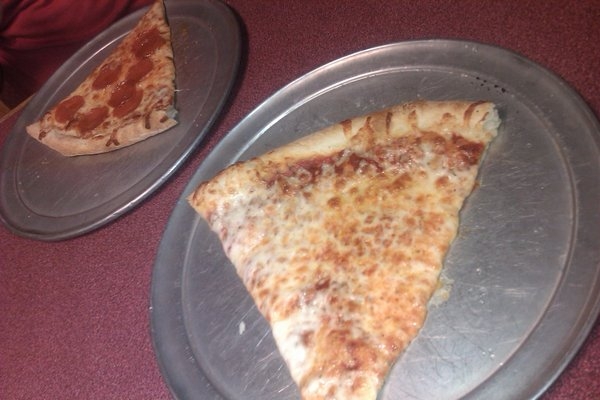 I have tried their pizza and I love the calzones.  I order a small calzone and it is HUGE!  Naturally they allow you to add what ever you want inside.  I can eat two meals easy from one.  Pizzas can be ordered in the traditional small, medium and large sizes or you can get it by the slice.  A word of caution on the Sicilian pizza it takes two hours to prepare, so this is a call in first.  I will say I like the fact that it is cooked while I wait and it comes to you hot and fresh.  One of the biggest complaints I have about fast food pizza is the sauce.  I love their sauce.  The crust is perfect!  Several people that I know who also go there love the pasta, but I personally have never tried it myself.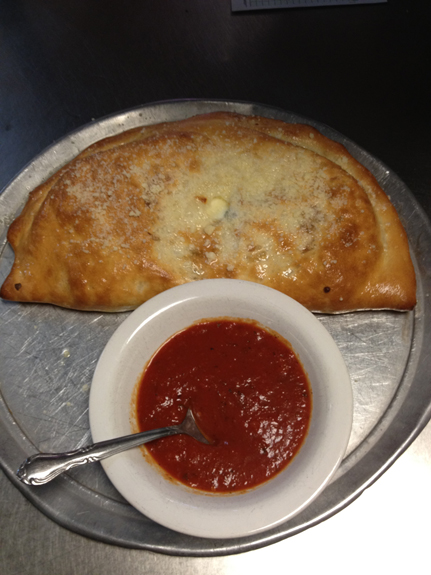 One of the most impressive things that happened to me was with the waitress Chris.  I was stunned when I went the second time and she remembered me.  She never forgets you.  This place was packed my first time and she remembered me?  Now when I come in she will tell me what I ordered the last time and ask me if I want the same.  When I have gone alone, she always asks about the grandchildren.  When she comes to the table to take the order she brings me my drink with her because she remembered what I ordered the last time.  Wish I had a memory like that!
If I had a negative to say about this place is that it is small in size and that makes the restaurant hard to get into some nights.  The décor is old and is plain, not much on ambiance.  You eat on paper plates too!  But if quality food is more important than the décor this is your place.  I would recommend it to anyone who is tired of the delivery pizza and I'll bet they will end up loving it too!