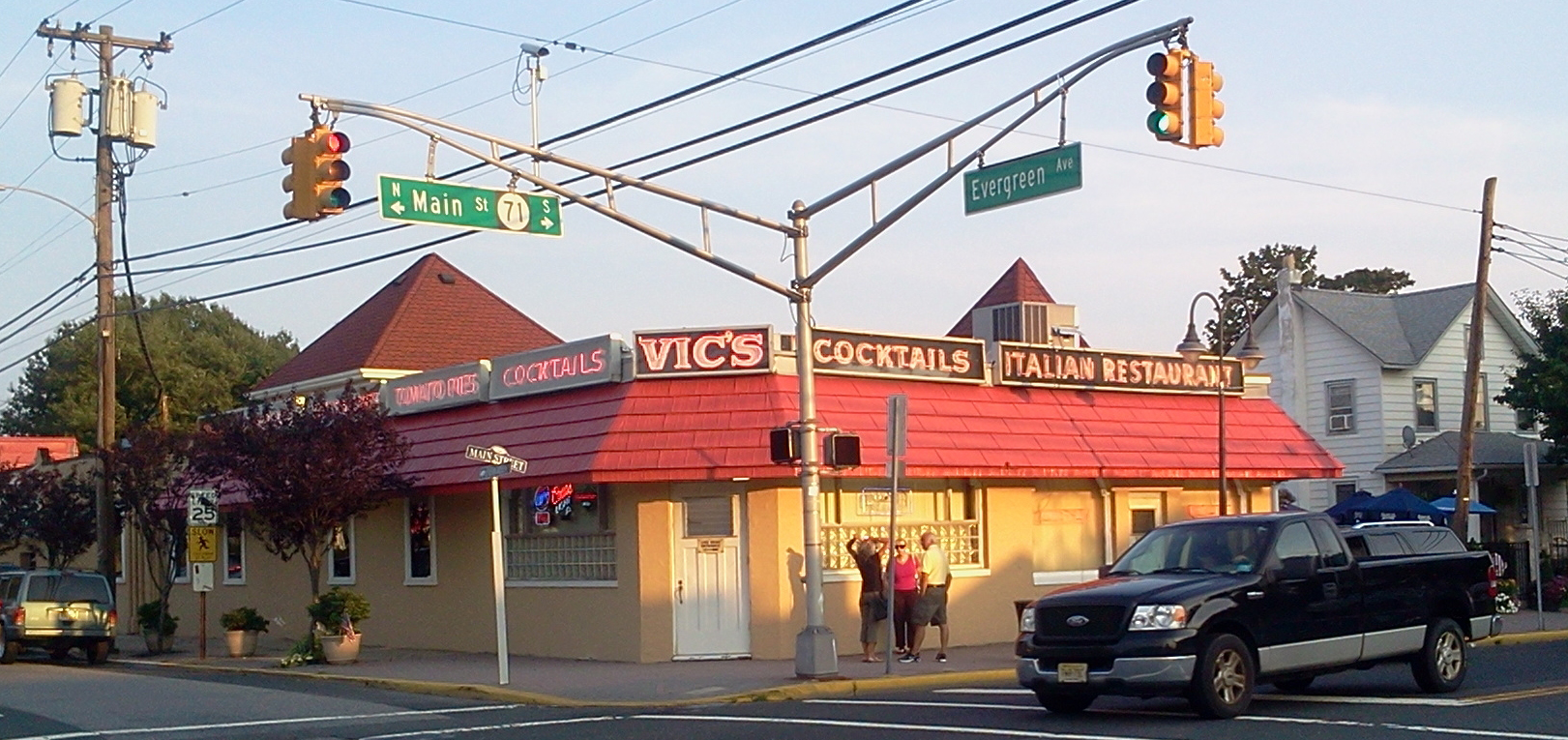 Vic's Pizza
60 Main Street
Bradley Beach, NJ 07720
(732) 774-8225
Years ago when my parents moved from Hudson County in New Jersey to Ocean Grove in Monmouth County my heart sank.  Ocean Grove had some strange rules back then!  It had no "night" life and few places to eat.  To get pizza (a staple in New Jersey eating) you had to go to the next town over to a place called Vic's.  Talk about a sinking heart!  This was not pizza as I knew it; thin crusted pizza was not in. I mocked it and really didn't go back for years.  Well, to quote the 2013 year old man, "We mock the things we are to be", I now love Ocean Grove and Vic's pizza!
Vic's is 65 years old. This is not a fancy place, it's old but very clean and has a certain charm.  There are 2 dining rooms with a bar in the back of the first. If the weather is nice you can eat outside.   There is a waiting area, which in the summer months is usually full.  I don't go on weekends during the summer, because there is always a line.    The pizza is thin crusted and always cooked perfectly.  For four people you would need 2 pies.   My favorite is eggplant with garlic; slightly well done (I'm very particular about pizza).  Sausage and peppers, mushroom and the meatball pies are all good too.   Typical order would be pizza and the chopped antipasto. (Oh, always start with a vodka martini for $7.50, great price for a marty in NJ).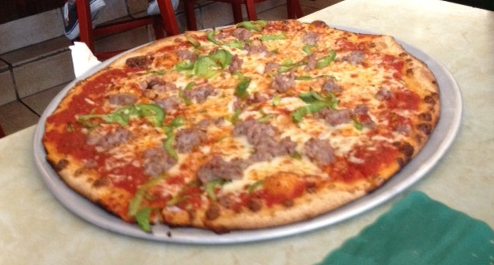 There are many other items on the menu, I've tried the mussels and the mozzarella sticks.  Both are fine, but unnecessary.   This is about pizza!  I'm always perplexed when I see people eating pasta and other dishes. Why?  The chopped antipast is served in an over loaded salad bowl. It's made of lettuce, tomatoes, red pepper, tons of provolone, pepperoni, salami, olives, and Tucson peppers, everything chopped into tiny pieces, with an Italian dressing.    Feeds four easily. Dessert is out of the question.
Average bill is $50 – $55.
I've had Pepe's in CT., Ray's and Totono's in NY all Zagart rated but good old fashioned Vic's is still my favorite.