After the London portion of our Adventures by Disney trip we headed to Foxhills Resort in Surrey.  This is a luxury resort nestled in the countryside about an hour and half outside of London.  We would use Foxhills as a 'home base' for several excursions on this portion of our trip.
I have to admit, I was concerned about staying at this resort.  I was worried that being in a remote location for 2 nights would mean I would be bored and not well fed.  The opposite was true on both accounts.  Not only did we have fantastic, fun-filled days but the food was surprisingly good.
Since all meals but one were buffet style I'm going post about every meal we ate in one blog entry.  This isn't to diminish the great food we had, just to consolidate the information and experience.
Our welcome dinner was a plated dinner.  For an appetizer I had the onion tartlet with goat cheese which was very good.  For dinner I had pumpkin ravioli which was outstanding.  Others chose either salmon or chicken – both were hot and tasty as well.  Desserts were either a sticky toffee pudding or creme brulee – both were very good.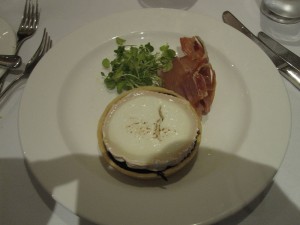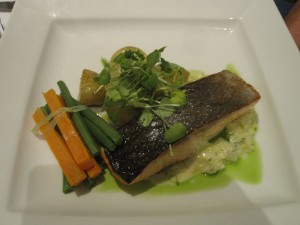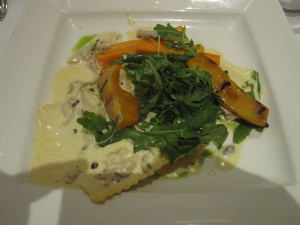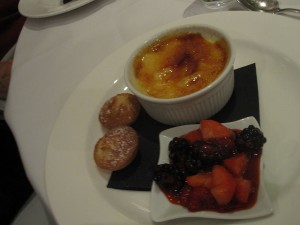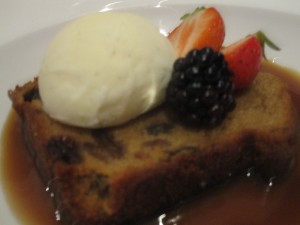 Breakfast was buffett style with a cold section featuring meats, cheeses, fruit, pastries, cereals and juices.  The hot selections included ham,  bacon, sausage, eggs, hash browns, mushrooms, tomatoes and baked beans (which kind of threw me).  Everything was hot, well prepared and very tasty.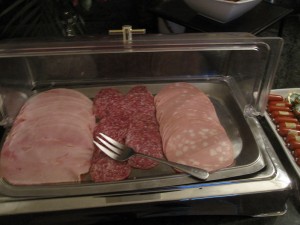 Lunch was also served buffet style with a similar layout as breakfast – a cold side and a hot side.  The cold side included salads, cold cuts, cheeses, fruit and bread.  The hot side offered salmon, veal, chicken, potatoes, baked beans and vegetables (pea-pods and cauliflower).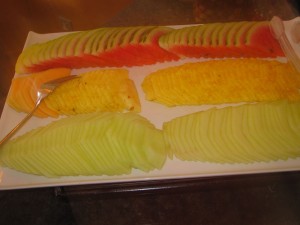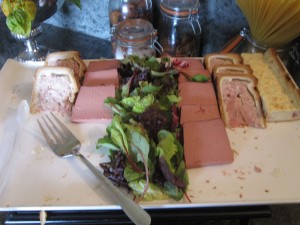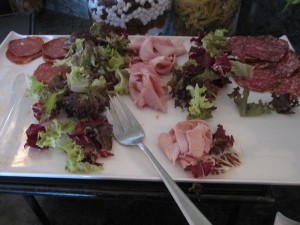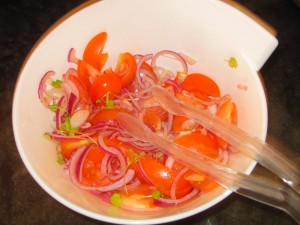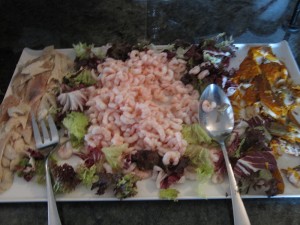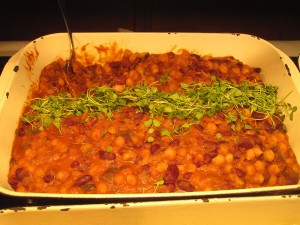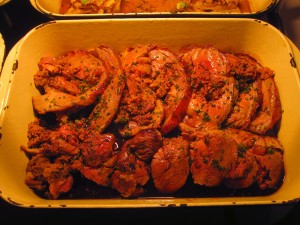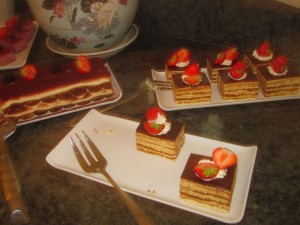 Our 'farewell' at Foxhills was a special meal prepared by the chef.  We were told we were having a traditional BBQ.  While the food was all very good, it was funny to see what they felt representated an American BBQ.  We had hamburger patties (no bun), chicken, sausage, salmon, steak, potatoes and assorted salads.  Again, all served buffet style.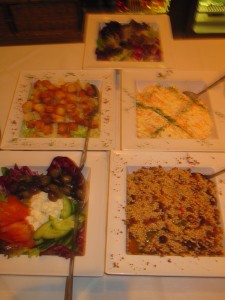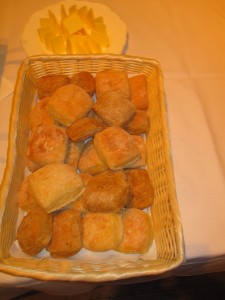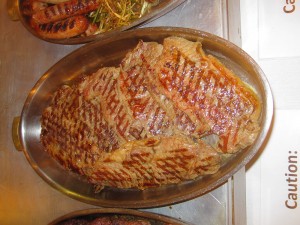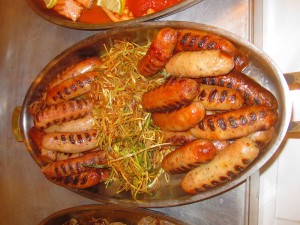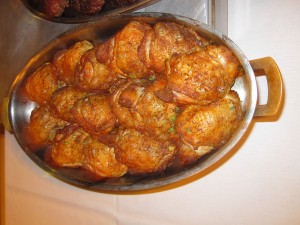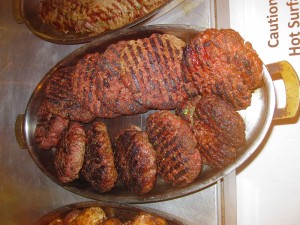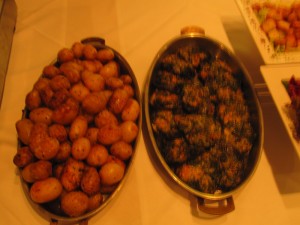 All of the food served was very good and it was obvious that the chef and staff took pride in what they were preparing for their guests.