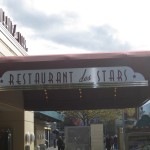 Restaurant des Stars
Disneyland Paris
Yeah!! – we made it to Disneyland Paris!!
All other Adventures by Disney London and Paris trips end in Paris with the dinner at Laduree.  This being a special trip designed by Adventures by Disney for Dreams Unlimited Travel we have an extra 2-nights/3-days added on to the trip in Disneyland Paris.
I will admit these days go very fast.  They are very busy and there's a lot to do and see and our arrival day at Disneyland Paris is no exception.  We leave Paris bright and early for a 1 – 1.5 hour bus ride to the resort.  It actually goes by much faster than I thought or remember.  We hit-the-ground-running with a quick visit with two Disney Ambassadors, a group picture and then we make our way into Walt Disney Studios Paris where we meet our VIP tour guys.  We broke up into small groups and went about our day of jumping on rides, seeing shows and doing pretty much anything we wanted.  Our guides left us early in the afternoon and we decided to have lunch as a group at Restuarant des Stars in the Walt Disney Studios Paris park.
Here's where you can definately see the cultural difference between the U.S. parks and Paris.  While this was a buffet, the food was far from buffet quality.  In my opinion this was one of the best in-theme-park meals I have ever had.  The selection was tremendous and the quality was so far above other buffets that I can't even think of words sufficient to describe it.
The interior is designed to look like the commissary at the Disney Studios in Hollywood and for the most part they've done a pretty good job.  It's not an exact match but close enough.  The space is very large and can accommodate a lot people.  The day we were there it was almost empty.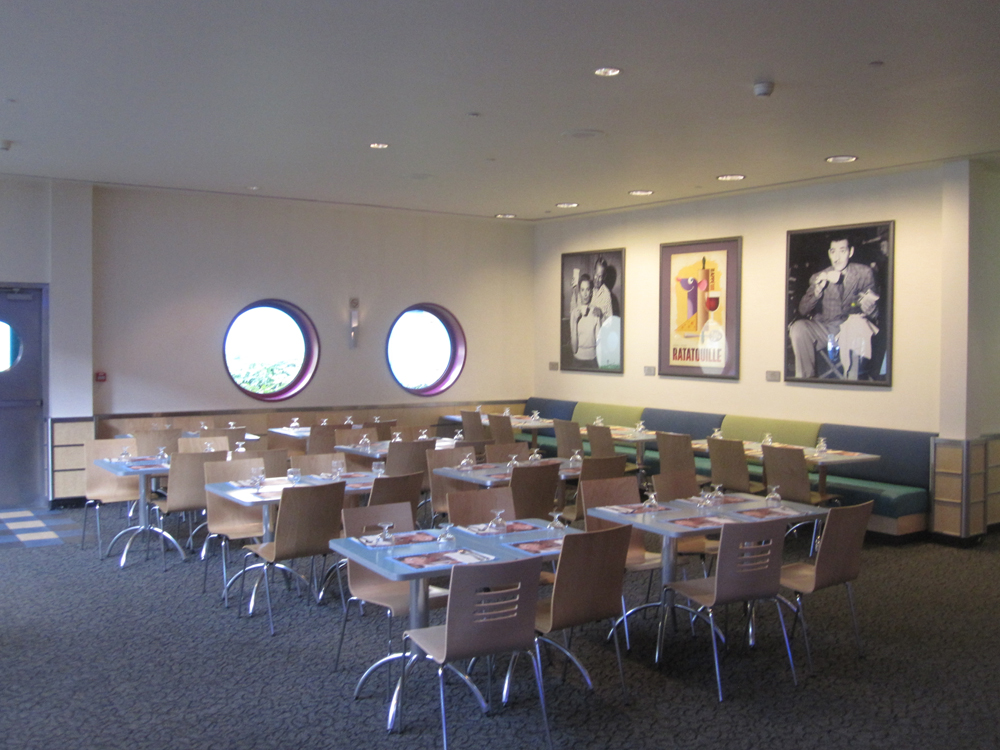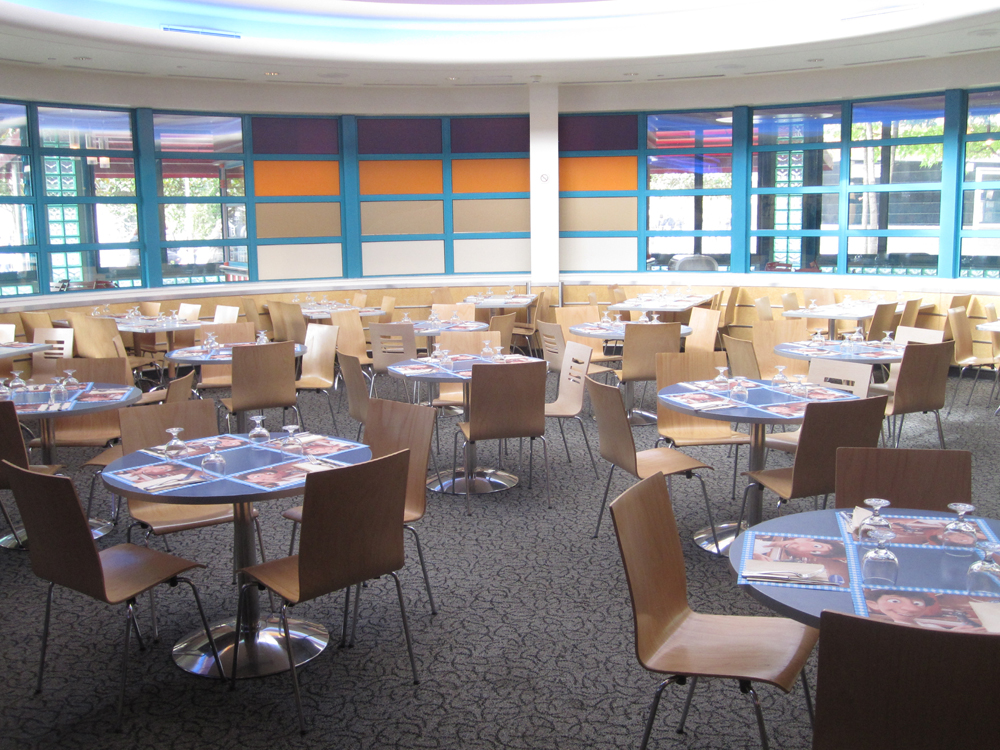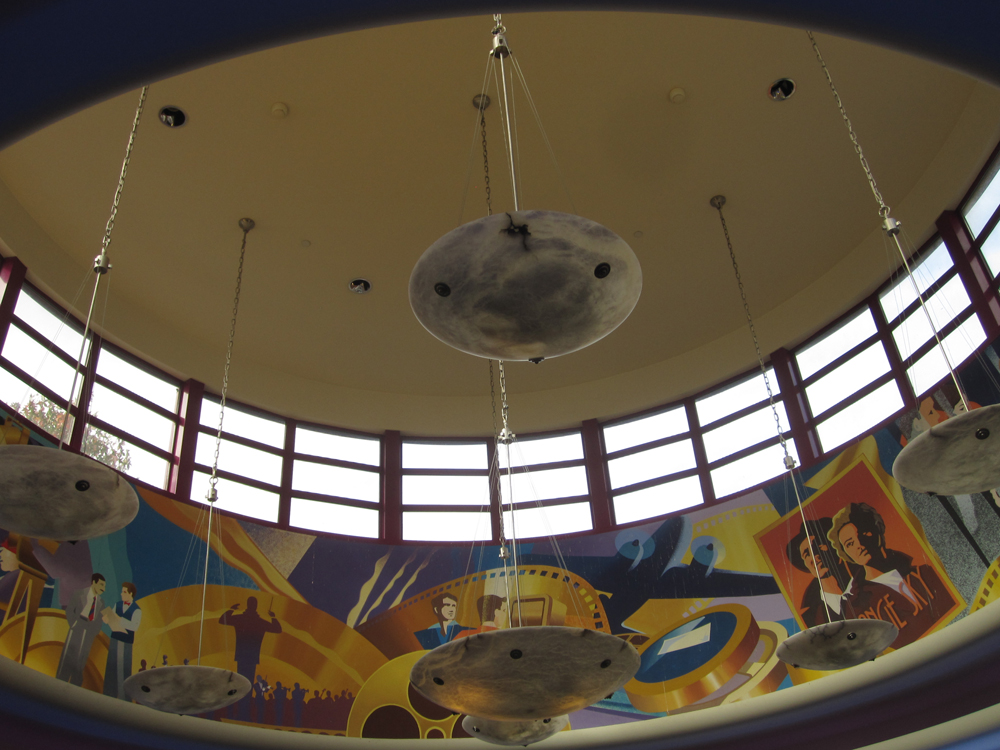 The food is broken down into several sections and it's all presented beautifully.  Salad items included pastas, prepared salads, loose salad items, meats, cheeses, and fruit.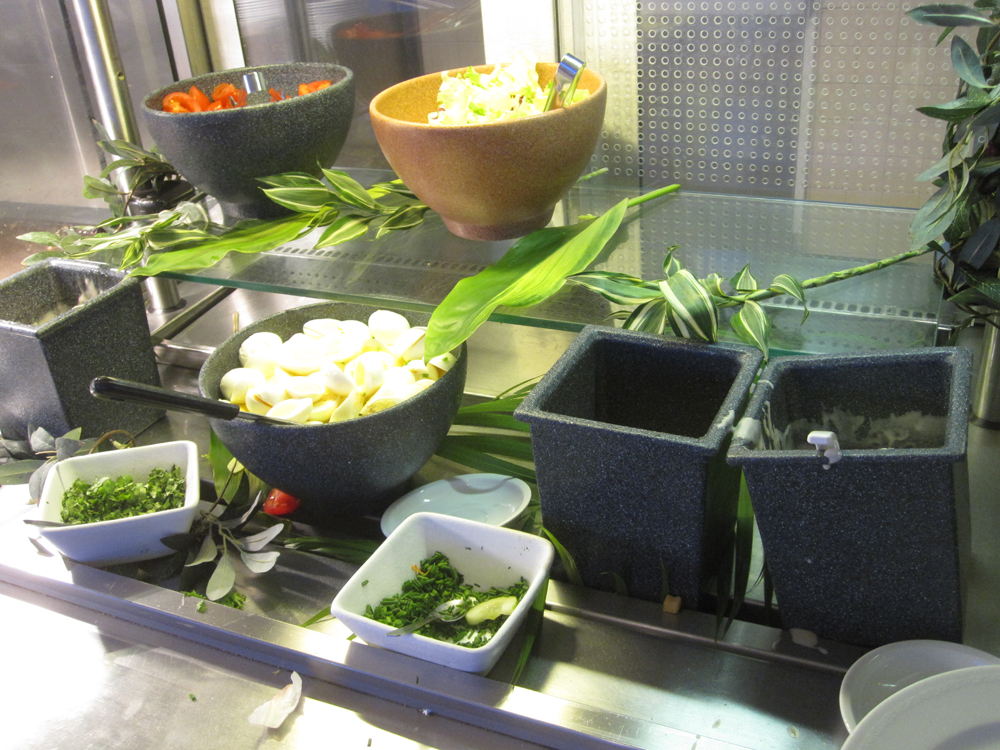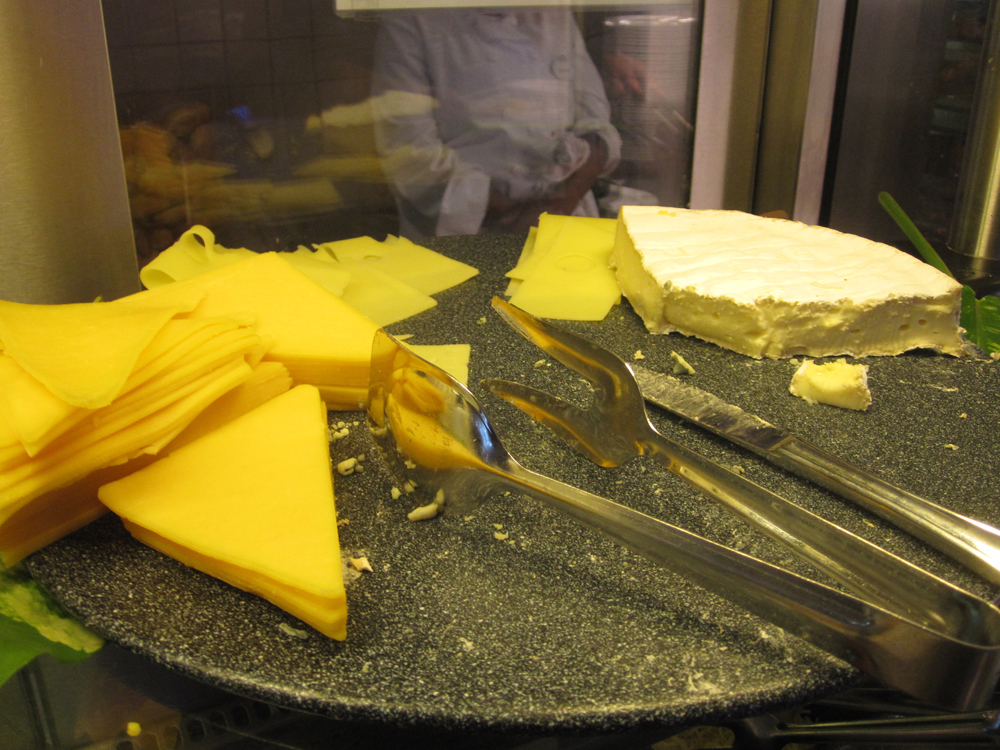 Big glass containers of rolls looked more like works of art than food – but it didn't stop me from eating more than my share.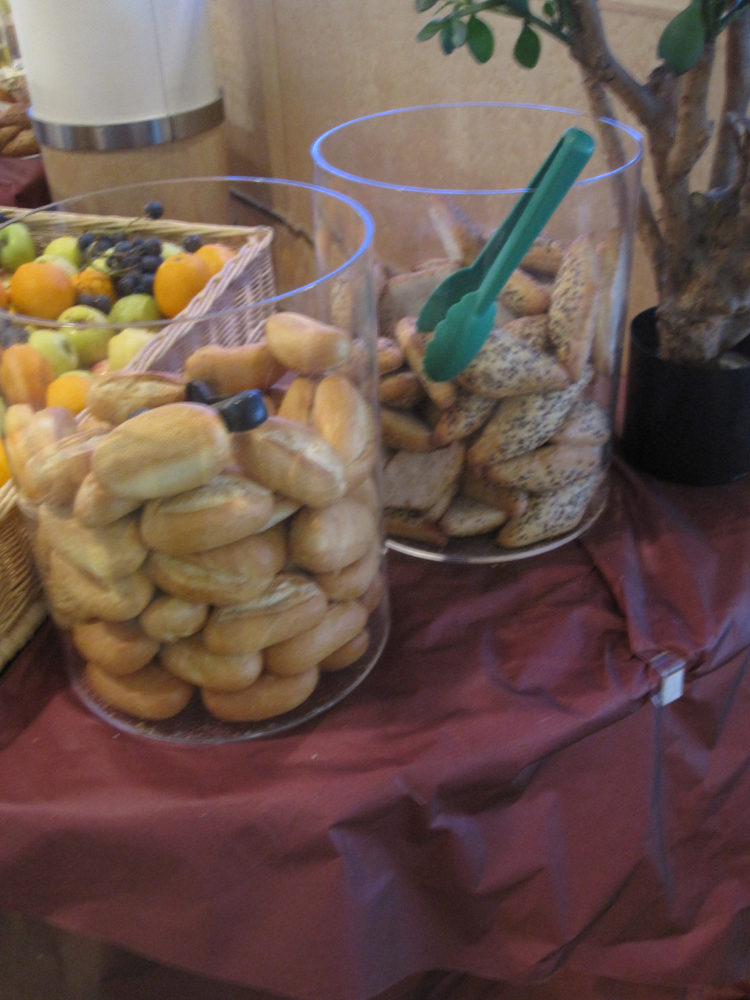 Entrees where really the biggest surprise.  This is high-quality fine-dining food in a theme park buffet line.  I ate more than I should, but it was all delicious.  Items included ribs, sausage and peppers, beef stew, rice, potatoes, chicken, fish with scallops, mussels, ratatouille, pizza, pasta with meatballs, vegetables and whole lot more.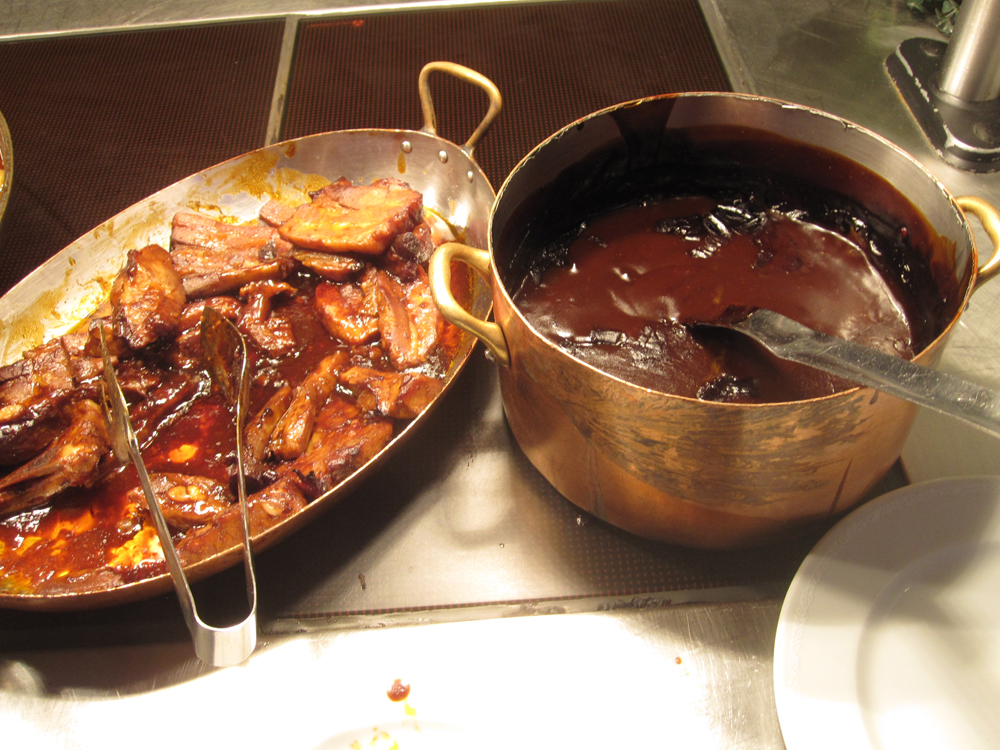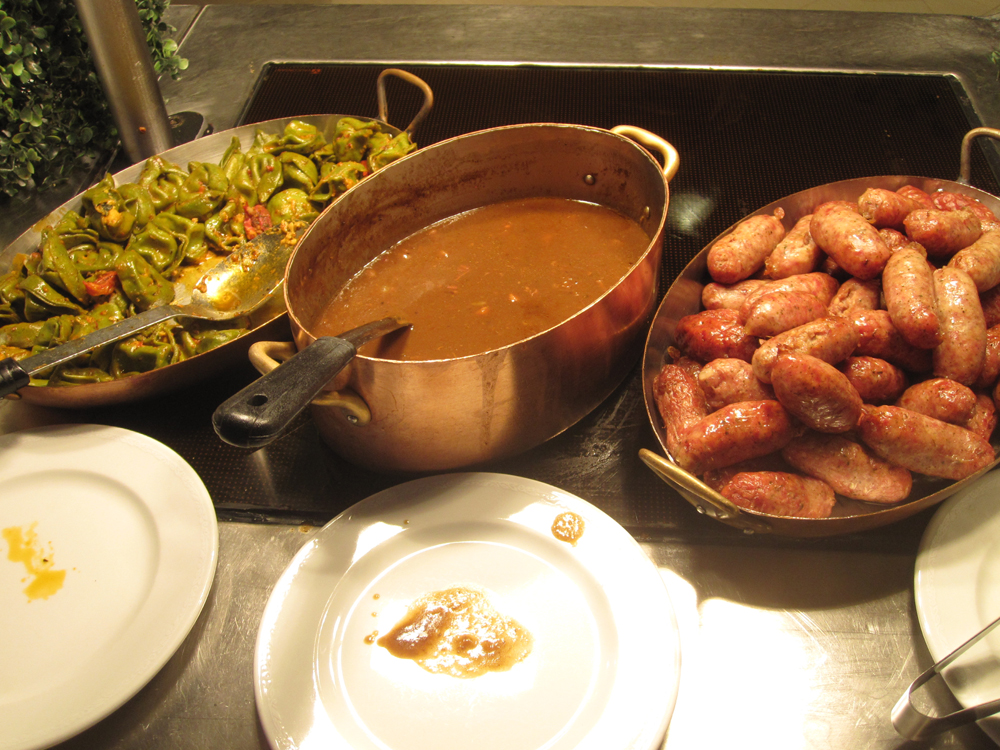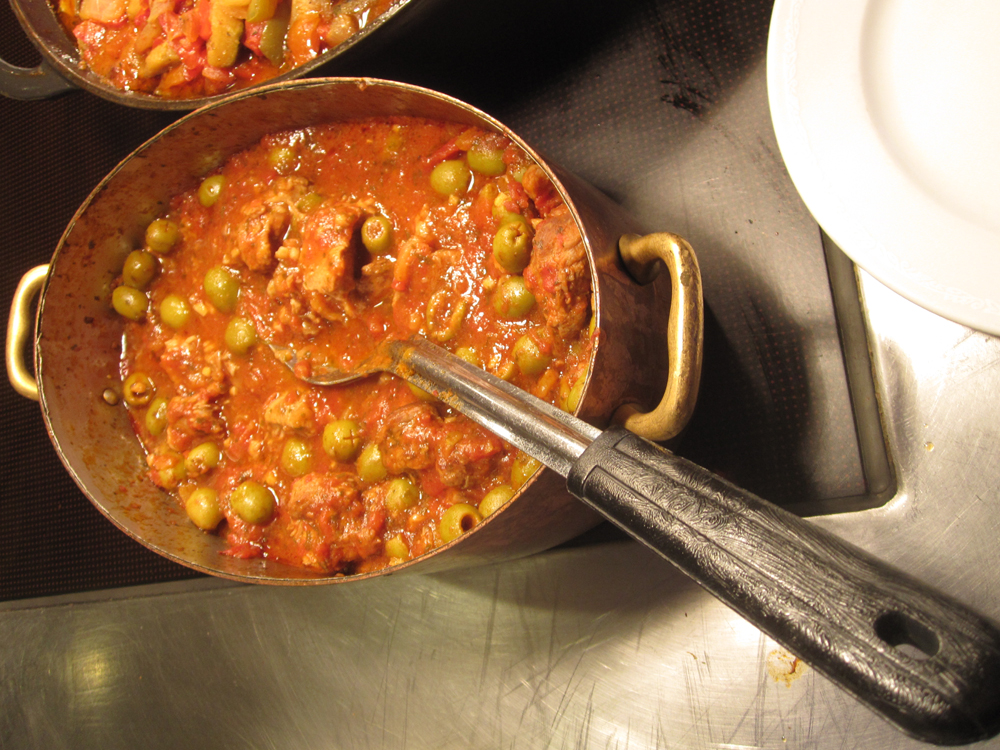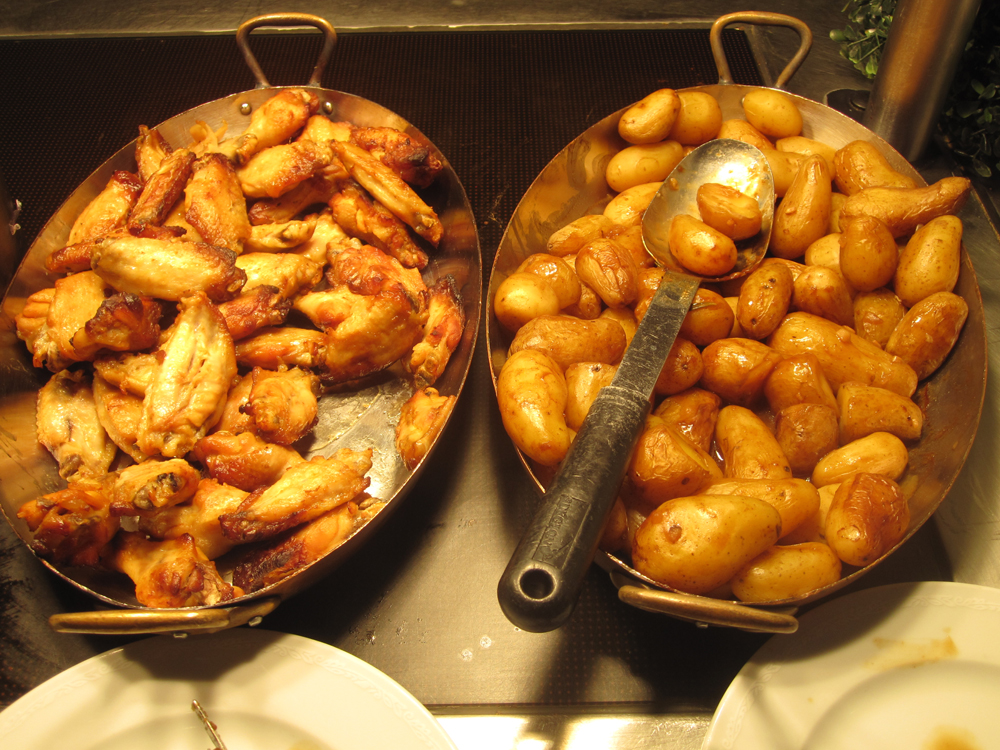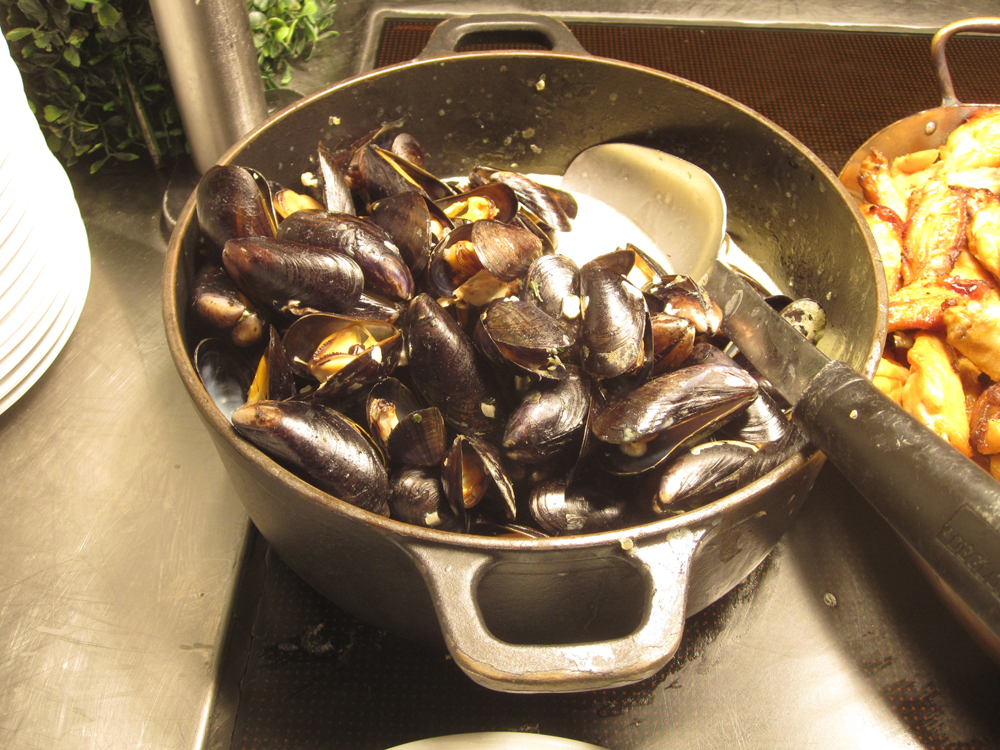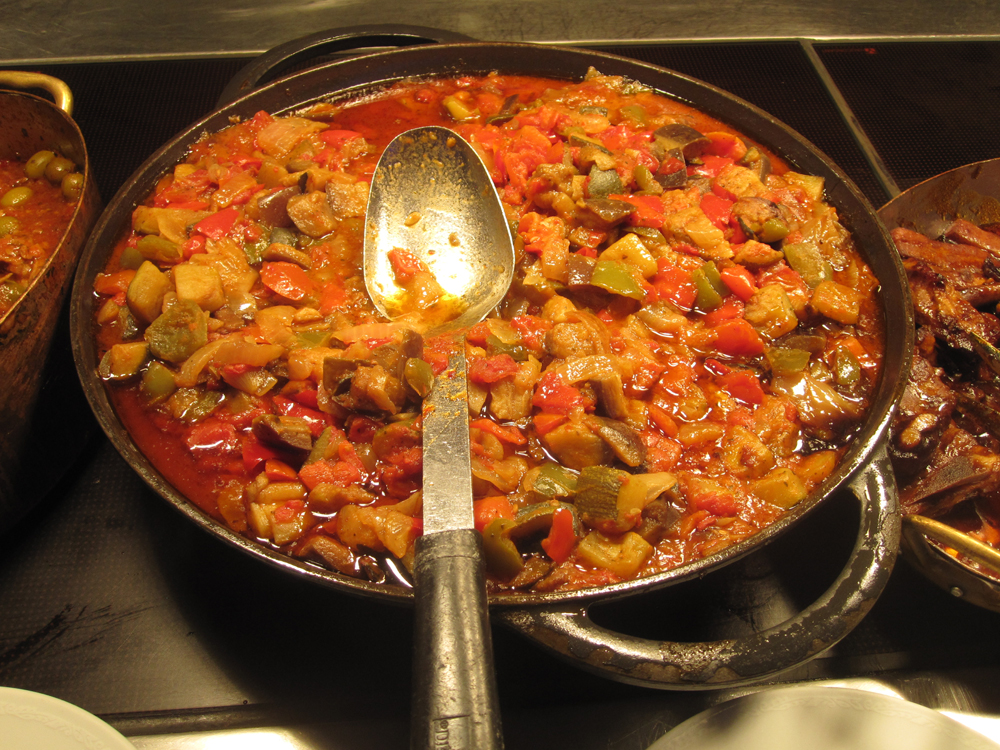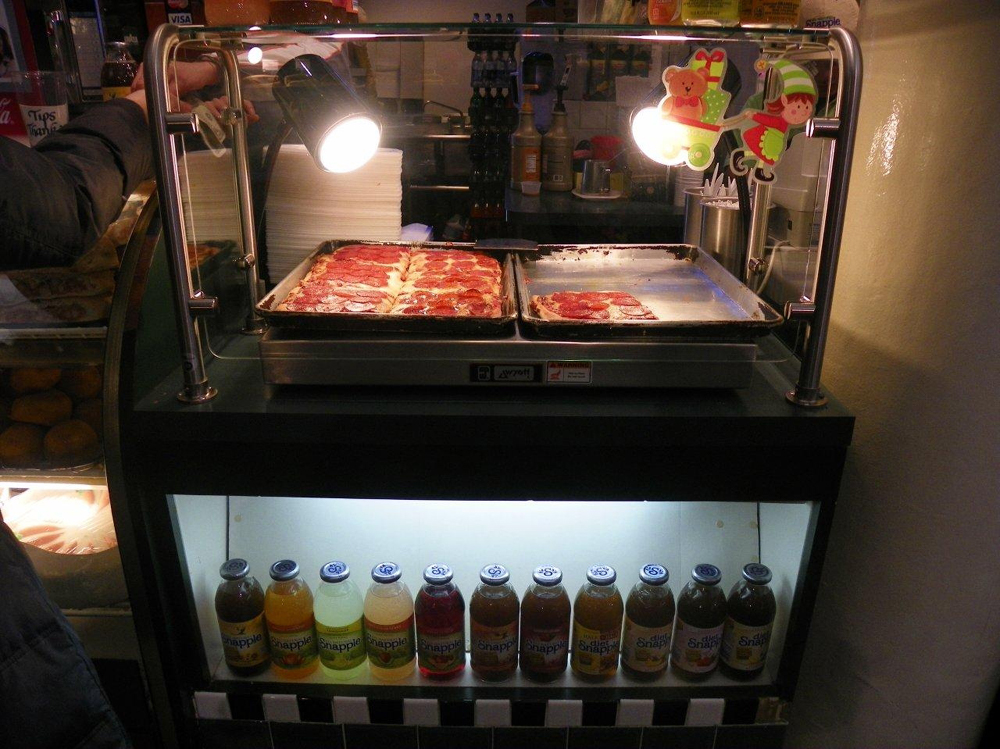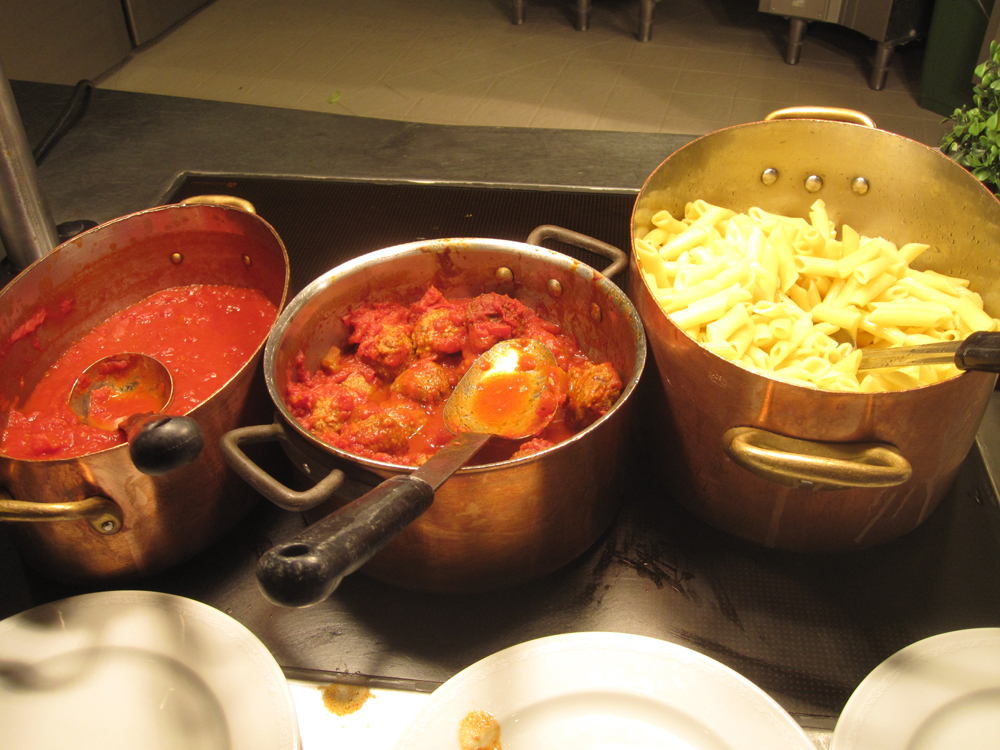 Desserts were so plentiful and varied that I didn' have a chance to taste even a small amount, but what I did have was delicious.  I do remember there being a large bowl of melted chocolate by the desserts.  We kept trying to figure out how we were going to get this back to our hotel room.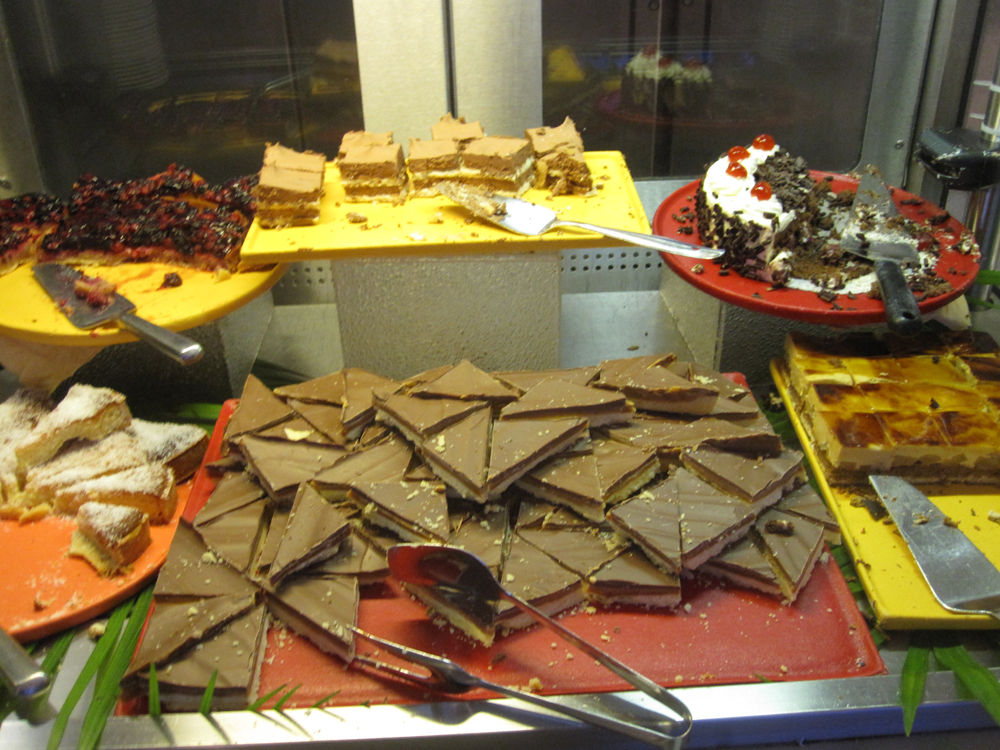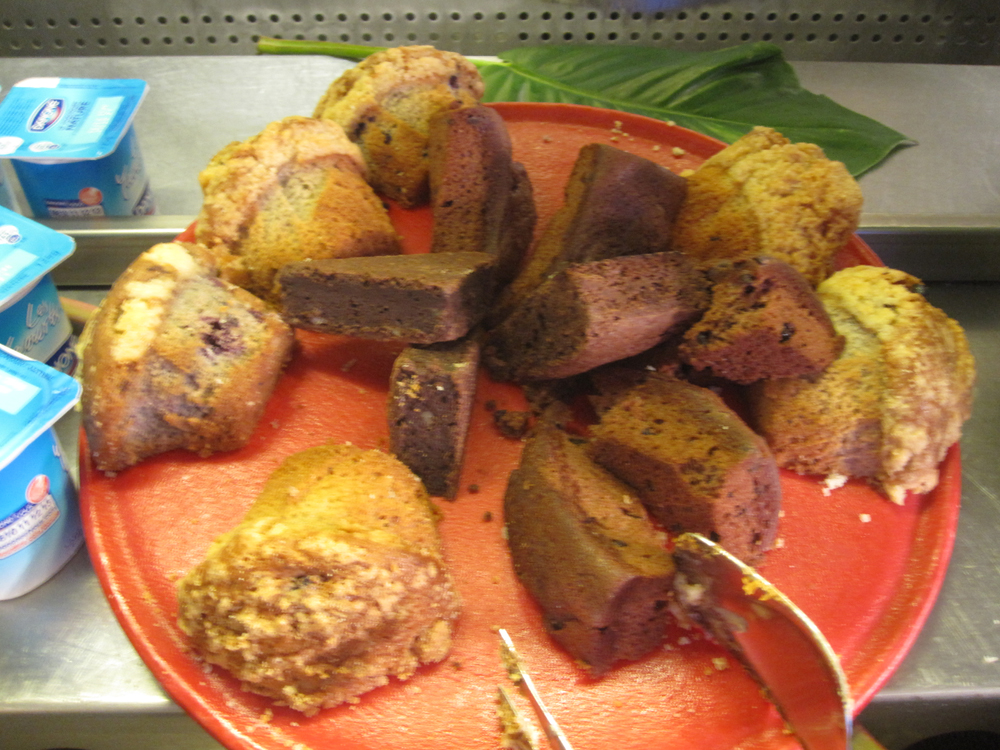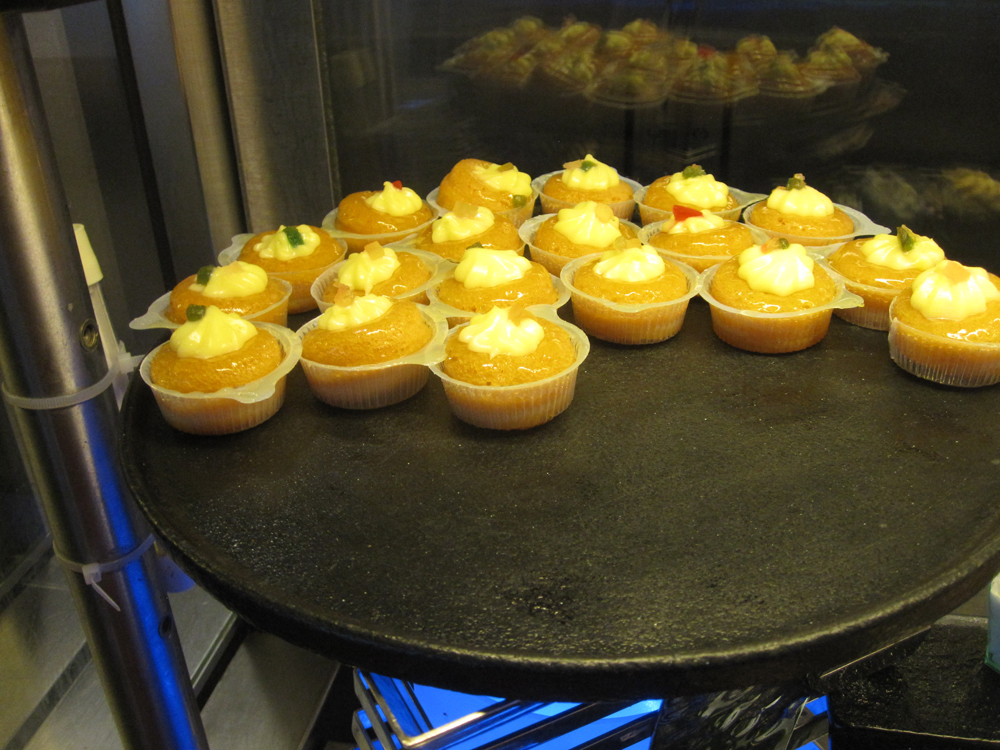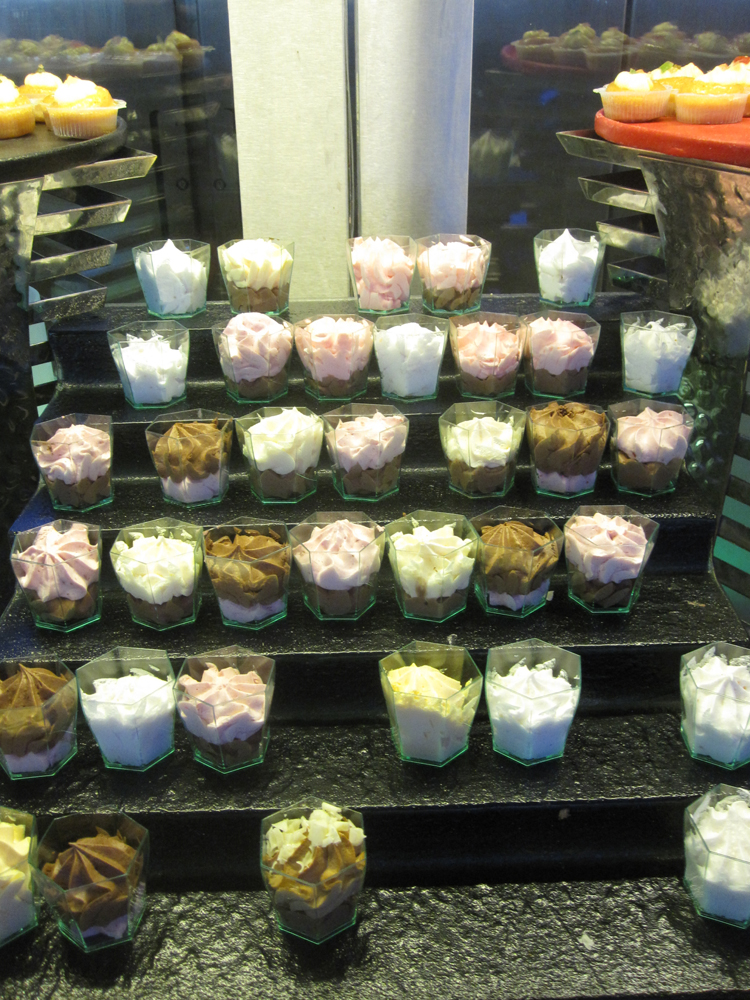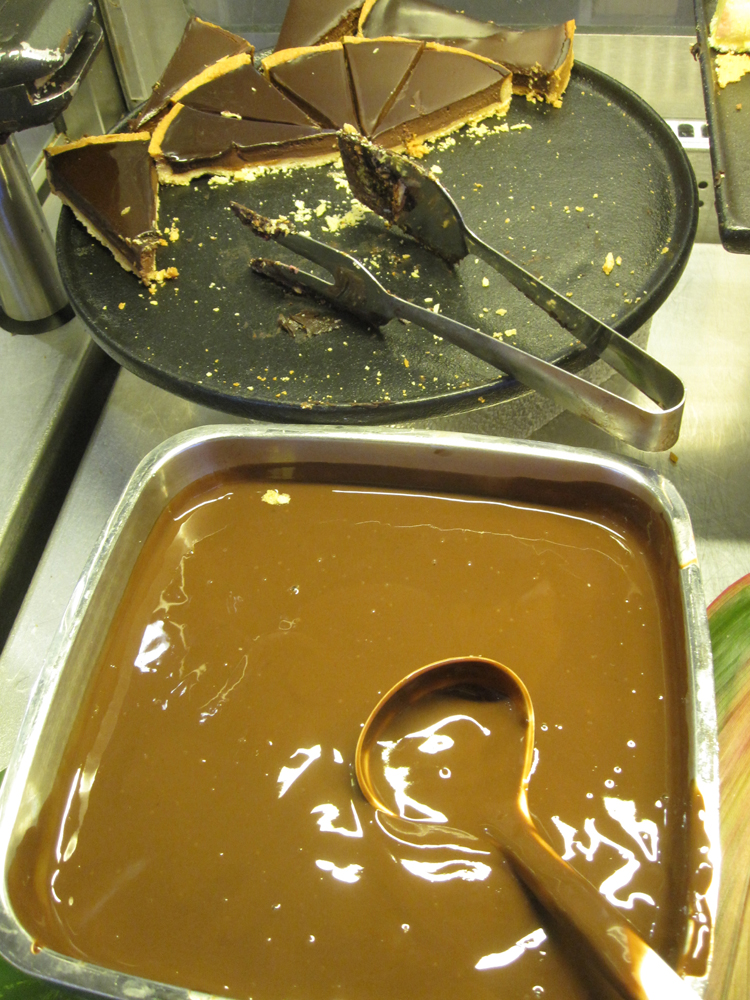 There were these odd yogurt filled 'shooters' that were great fun to watch people try to eat.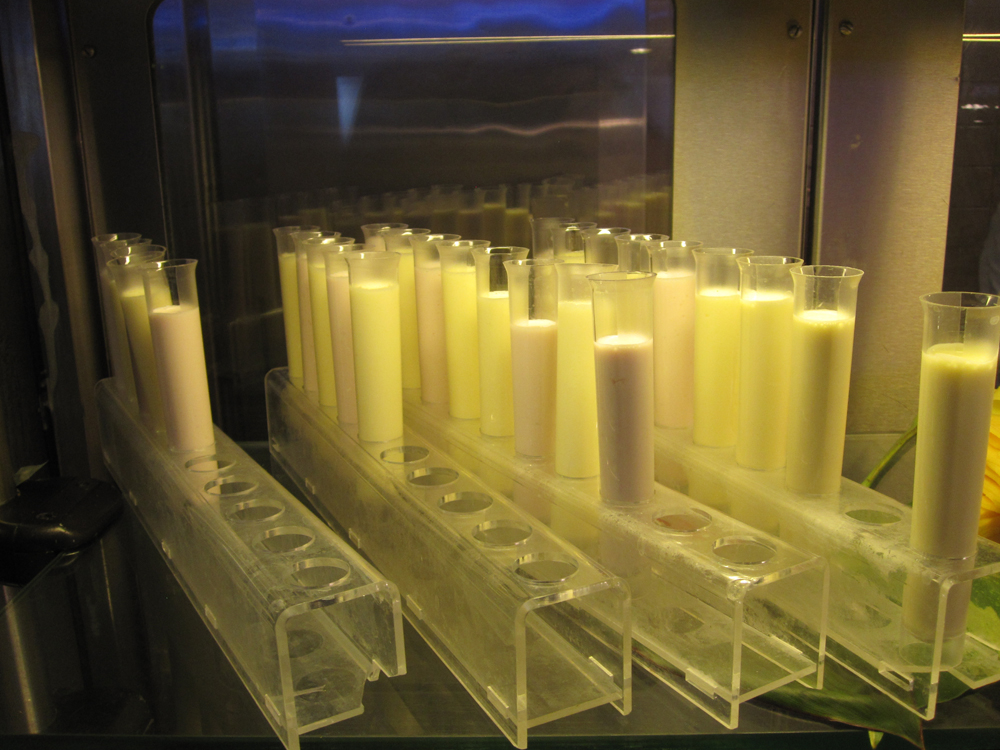 This also happens to be the restuarant where Remy from the Disney / Pixar Movie Ratatouille appears.  We didn't know that going in, but it was a nice surprise during our lunch.  If you've been to Chefs de France in Epcot at Walt Disney World in Florida and seen Remy – well, this is nothing like that.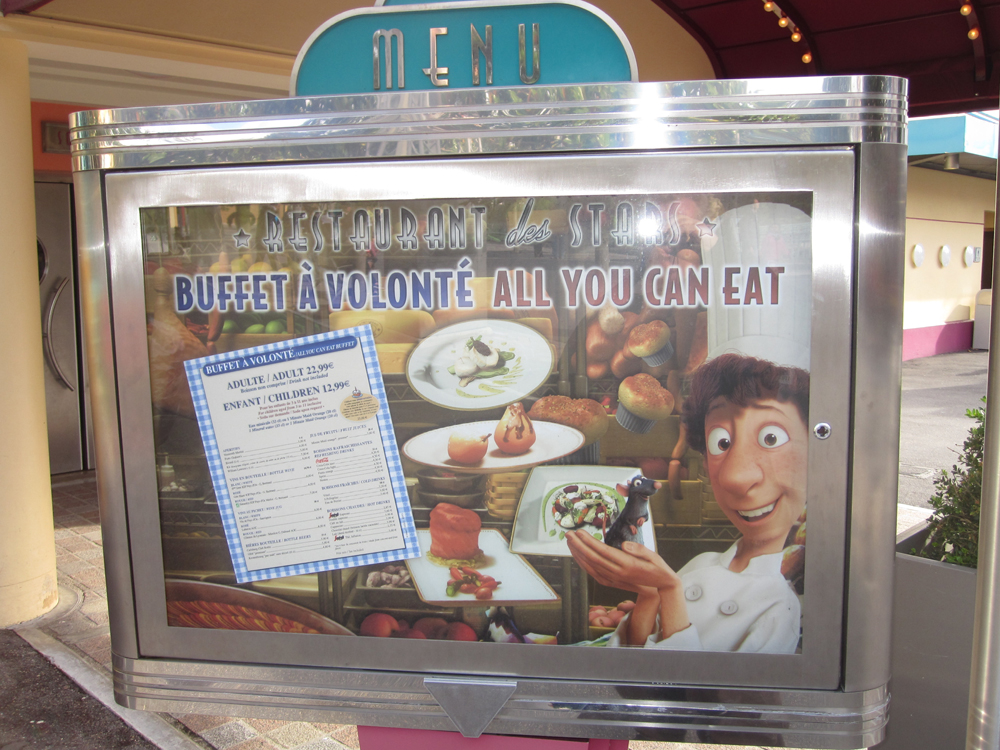 Here a young lady dressed in a chef's costume wheels around a white tableclothed cart with a silver serving tray on it that is closed with a dome.  When she approaches a table she removes the dome and Remy is sitting on a tray.  That's where the similarity to the one in Epcot ends.
For those who have not experienced this in Chefs de France in Epcot, Remy and his Walt Disney World Cast Member companion interact extensively with guests; they 'chat', Remy emotes and even answers questions.  It is a very cute and wonderful experience.
In this restuarant in Paris when Remy is revealed very load music is piped in to the restuarant and Remy 'dances'.  I put that word in quotation marks because it's more like Remy is in some sort of distress.  Picture a small rat throwing itself about like the famous rocker Joe Cocker to MC Hammer's "You Can't Touch This" …..it was quite disturbing, and very funny!!!!