There are many Foodie 'meccas' in the world.  Places where the most incredible and delicable items are prepared, sold and consumed that people flock there just to eat and even be a part of the experience.  I've had the luxury of visiting many of these places, and in the case of Fauchon in Paris I've been lucky enough to visit twice in my life (so far).
I honestly don't believe there is any way to describe Fauchon that would do it justice.  It exists as a very high-end luxury food market that caters to visitors and locals alike in the heart of Paris. The gourmet selections are as beautiful as they are delicious and some seem too pretty to eat.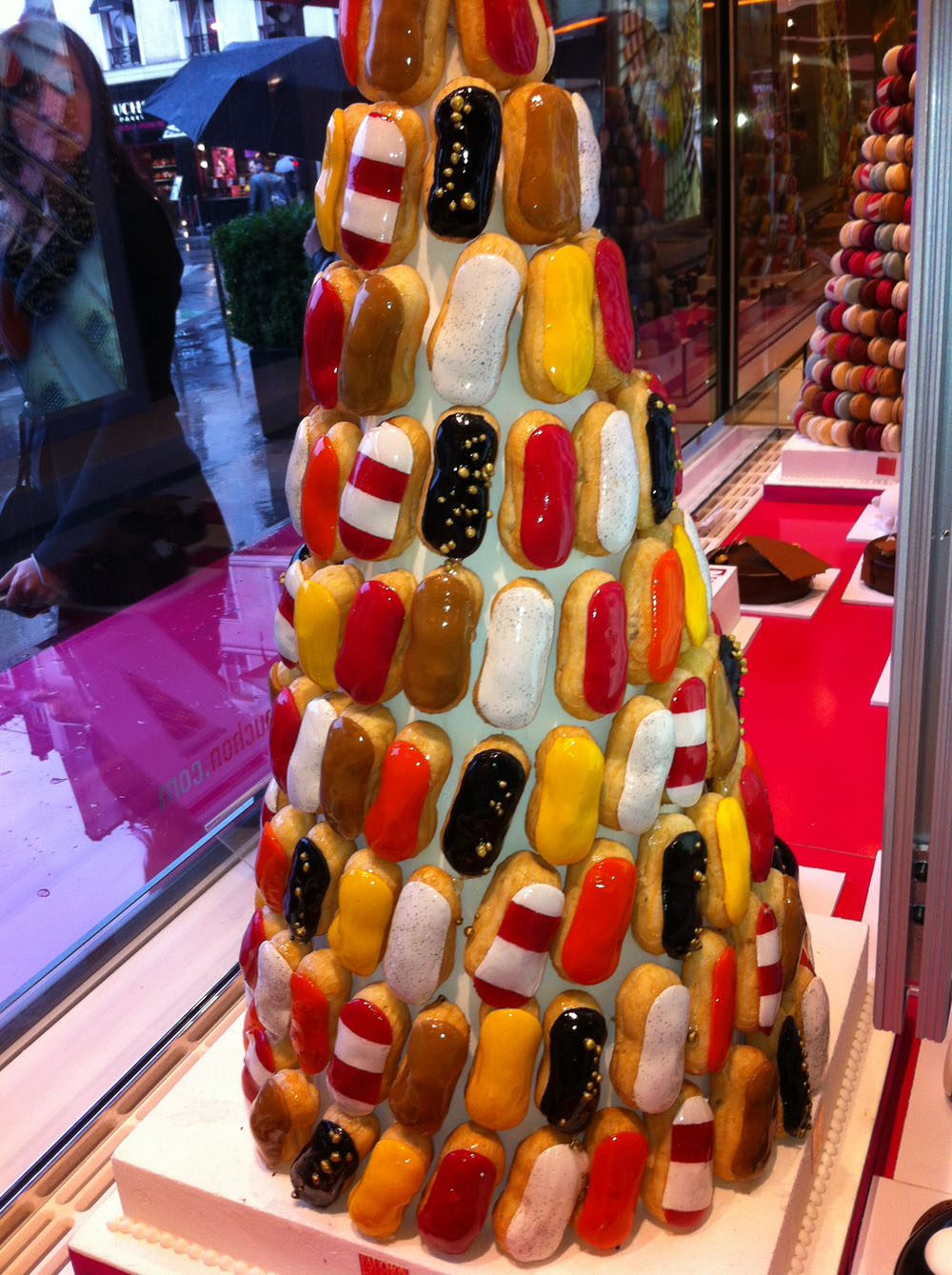 They are known for their macarons; think the best sandwich cookie you've ever eaten times ten.  These jewel toned delicacies are not what most Americans think of when they hear the word macaroon (i.e. coconut cookie).  These are almond based flaky cookies surrounding a delicate center of sweetness.  The displays of these cookies at Fauchon make you feel like you're picking out an expensive piece of jewelry rather than a snack to eat now and later.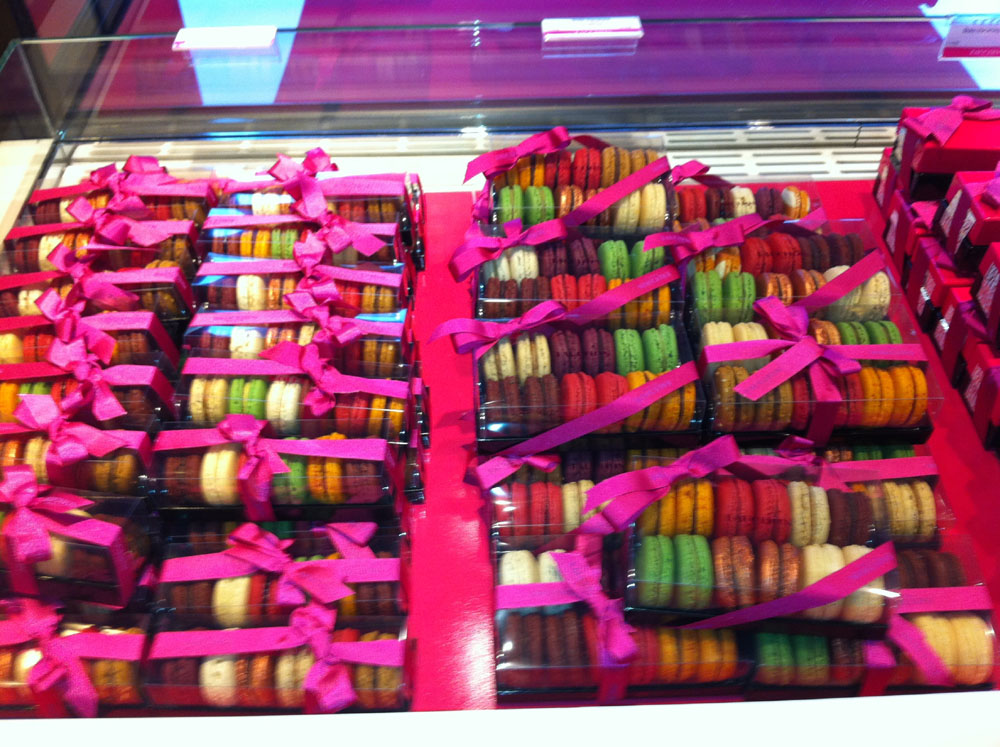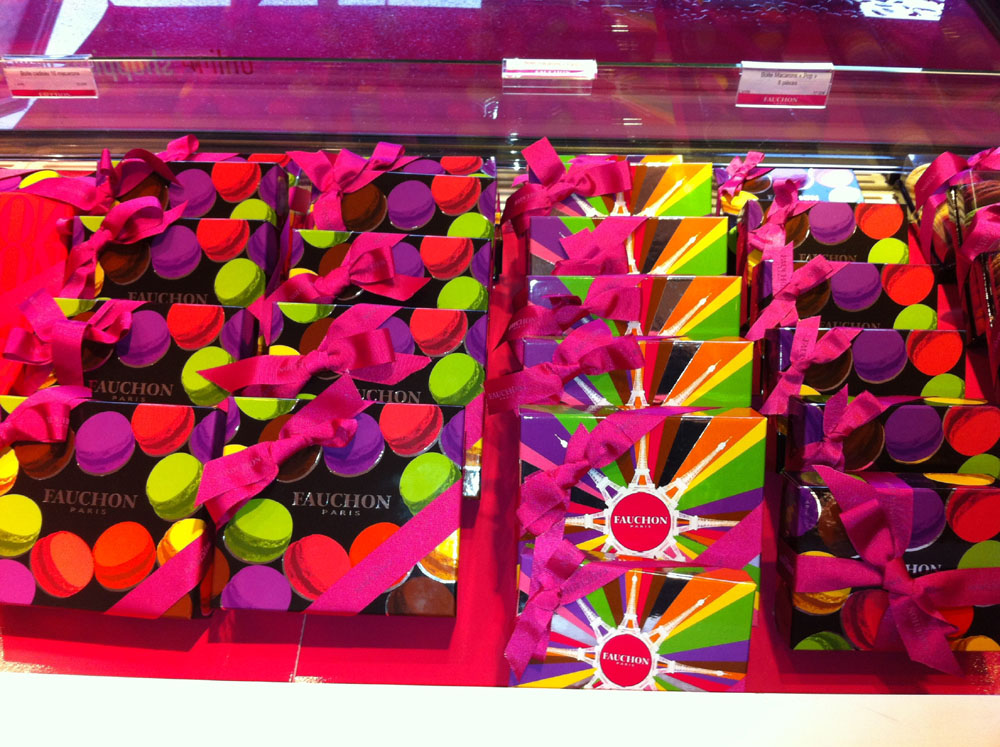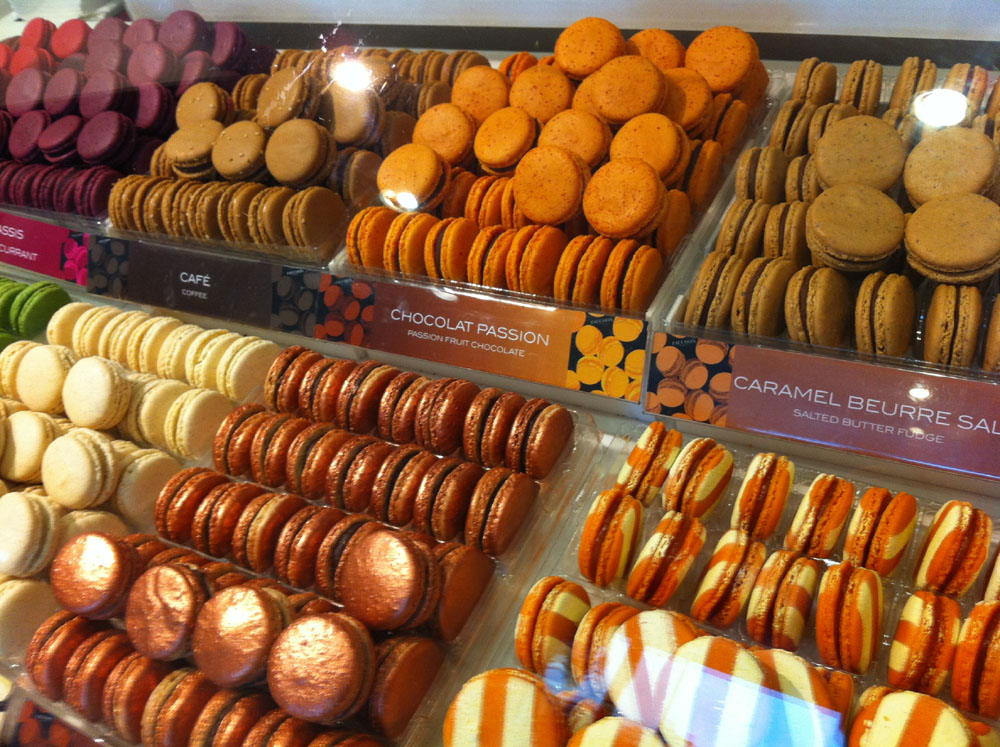 The indulgent goodness doesn't stop there.  Their pastry selection will make anyone with a sweet tooth think they've died and gone to heaven.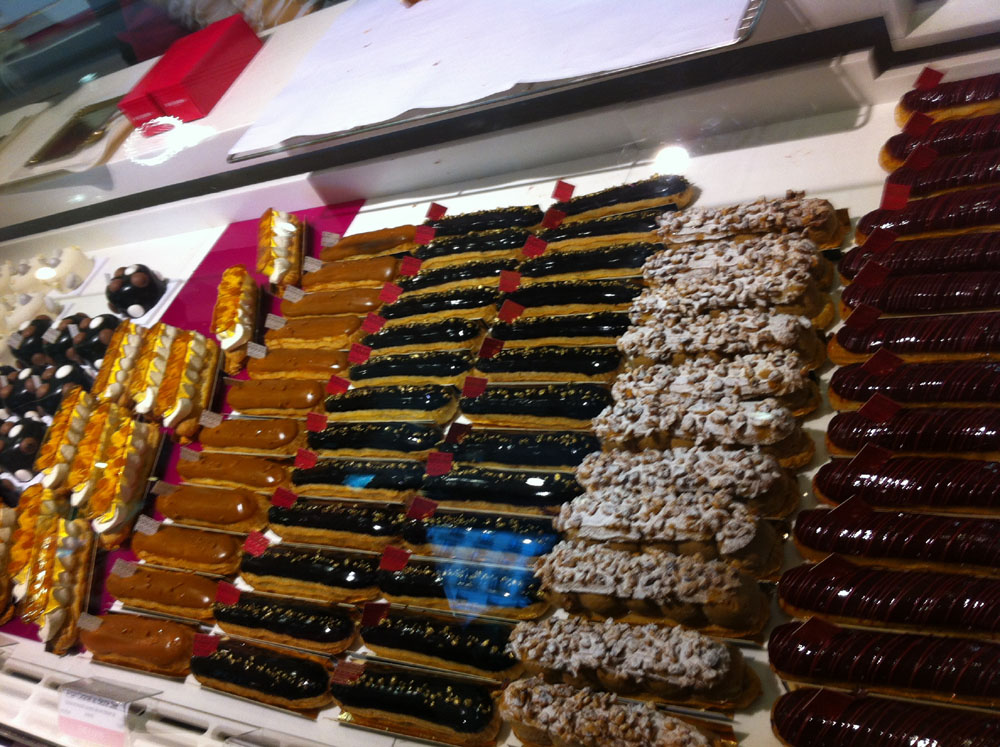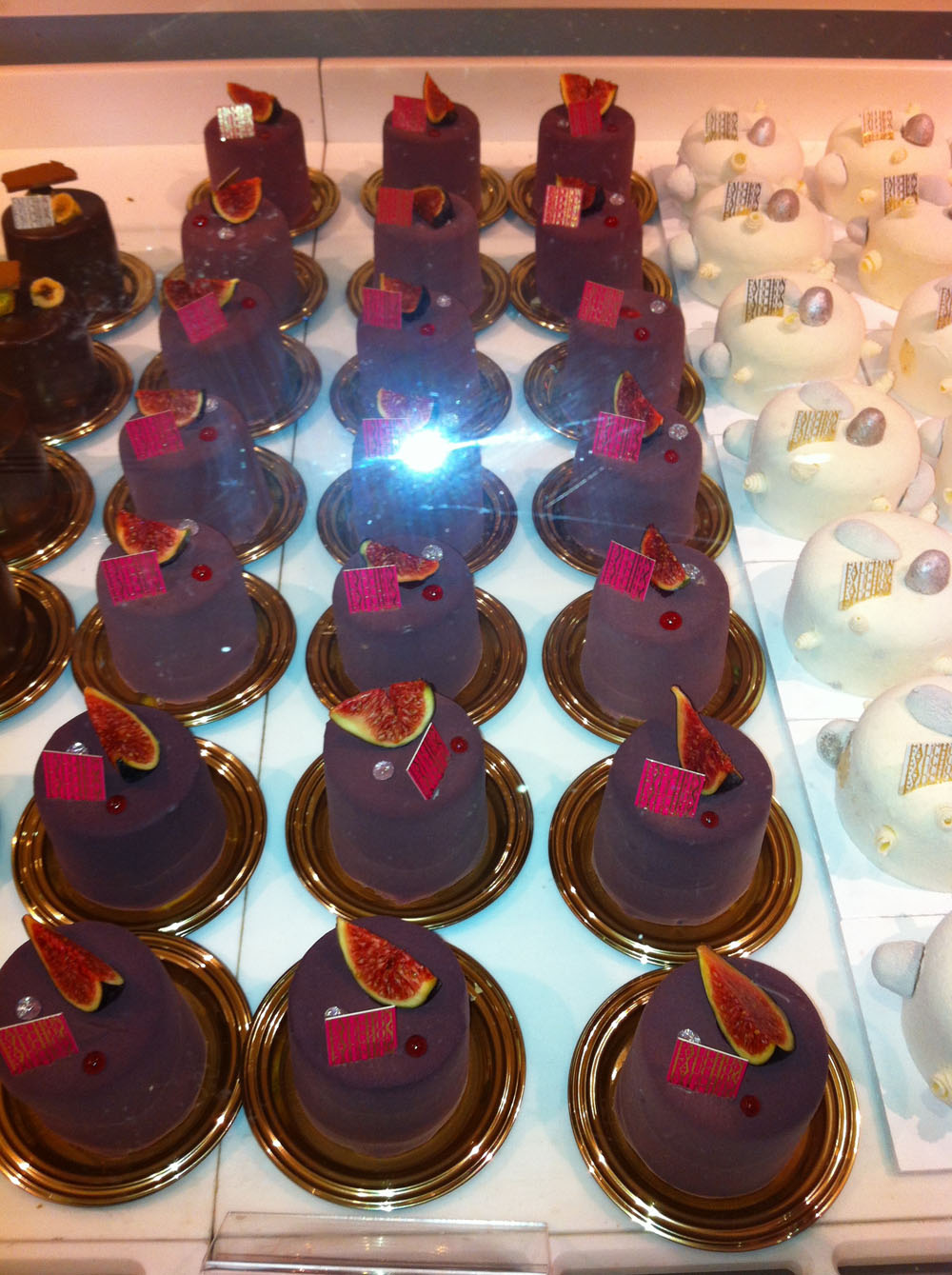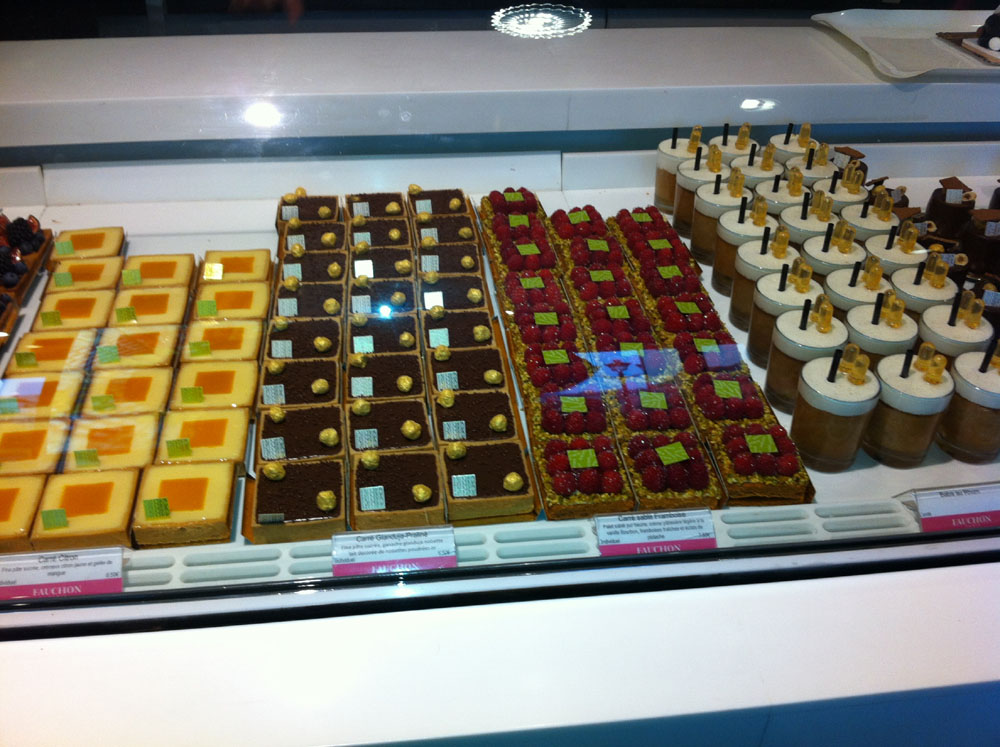 As if all this weren't enough the choices continue with breads, meats, cheeses and gourmet items like foie gras.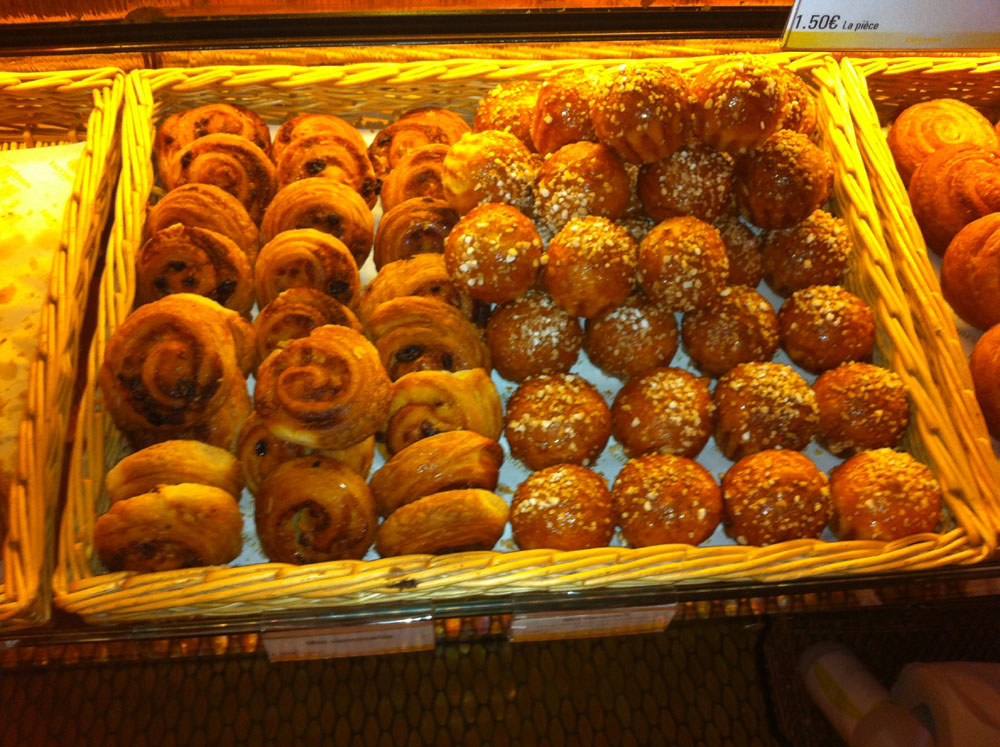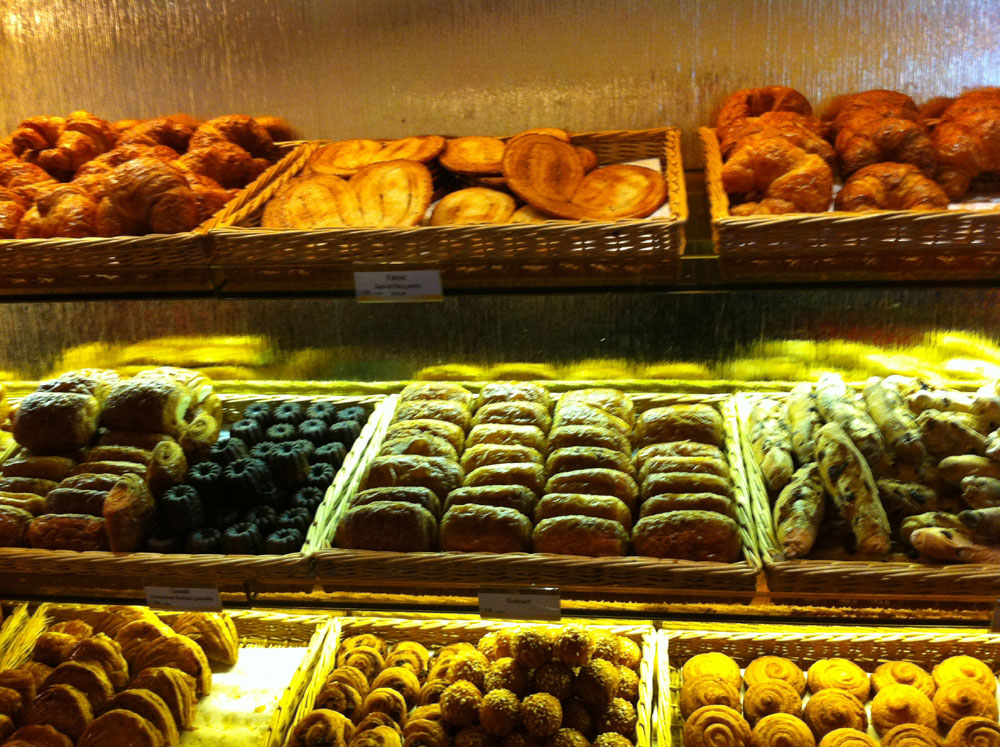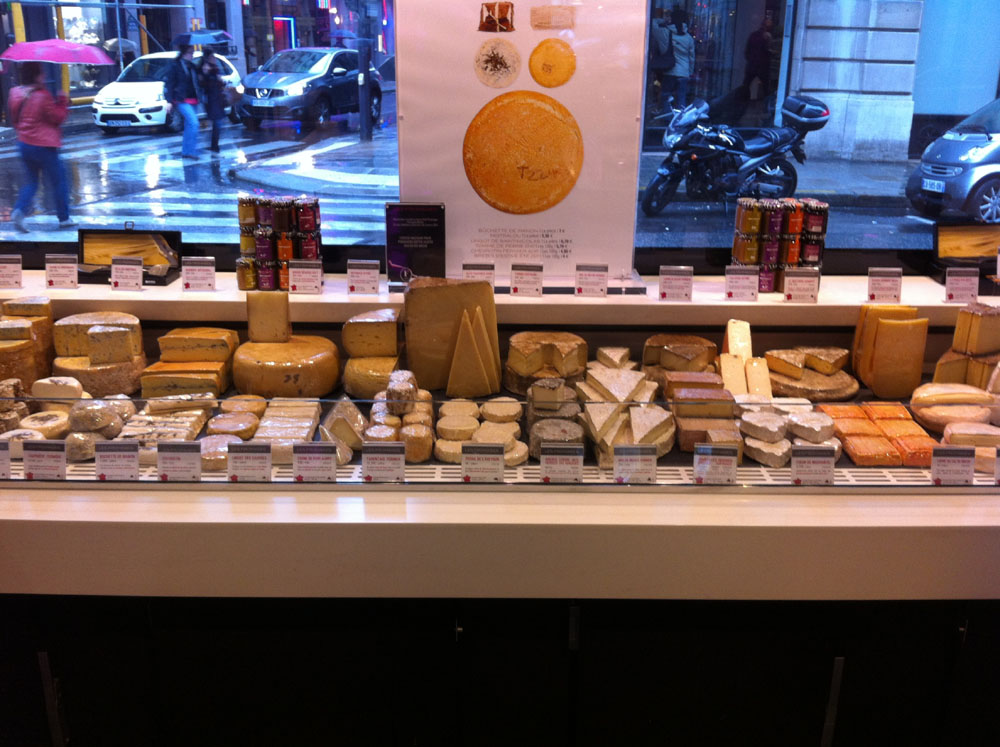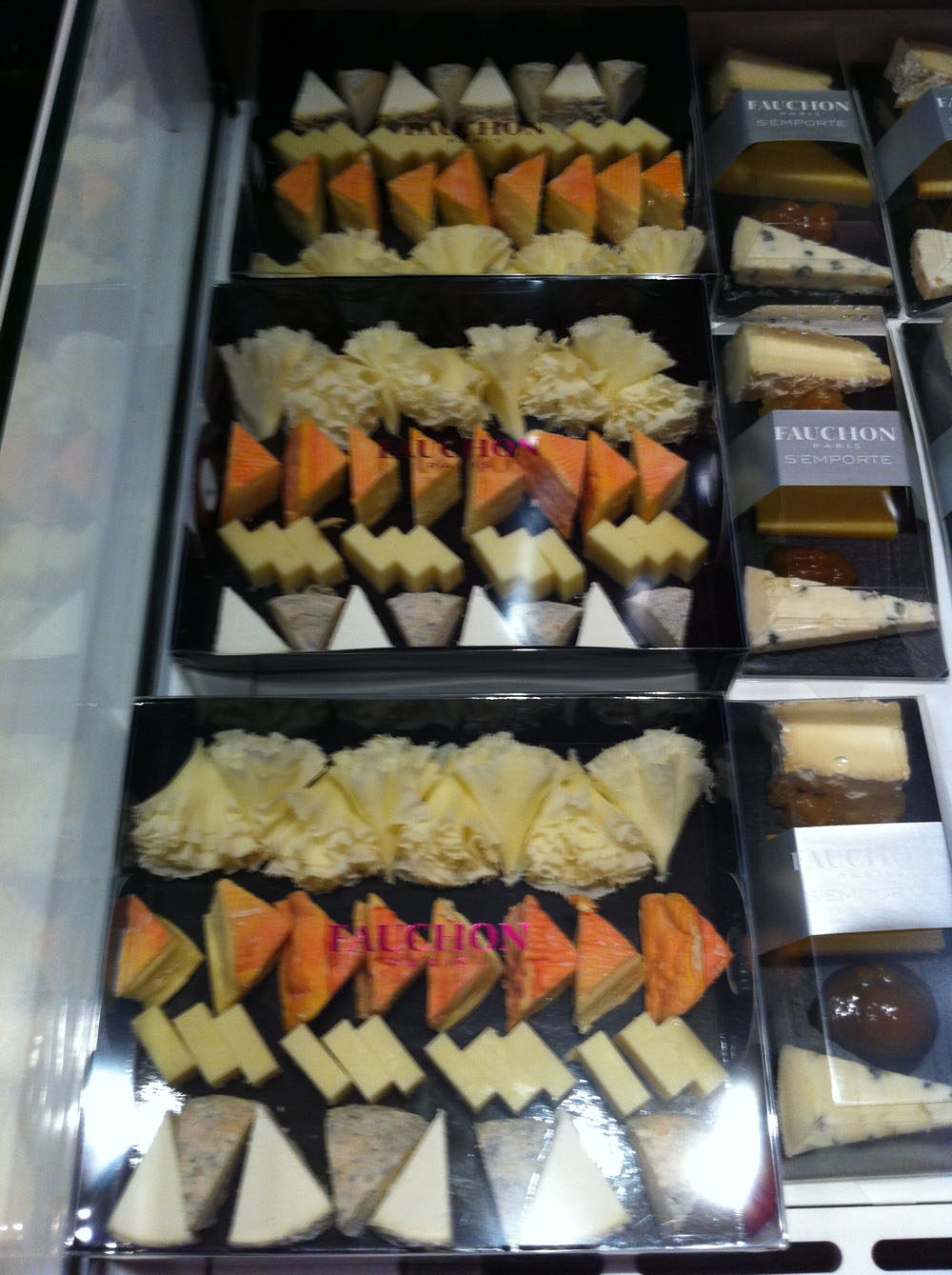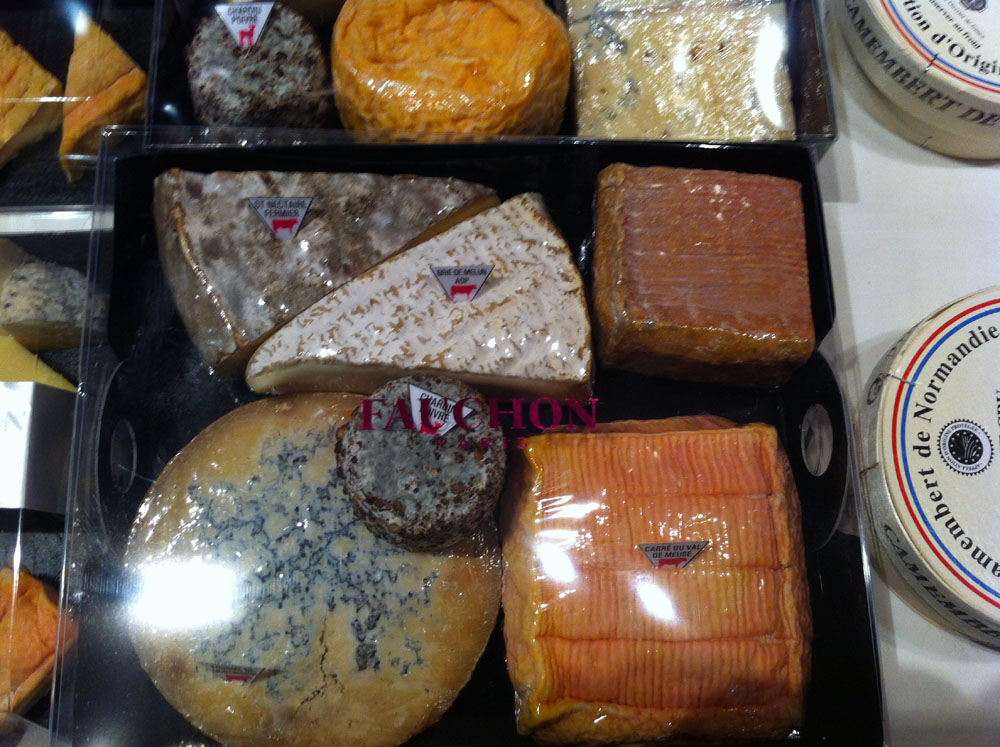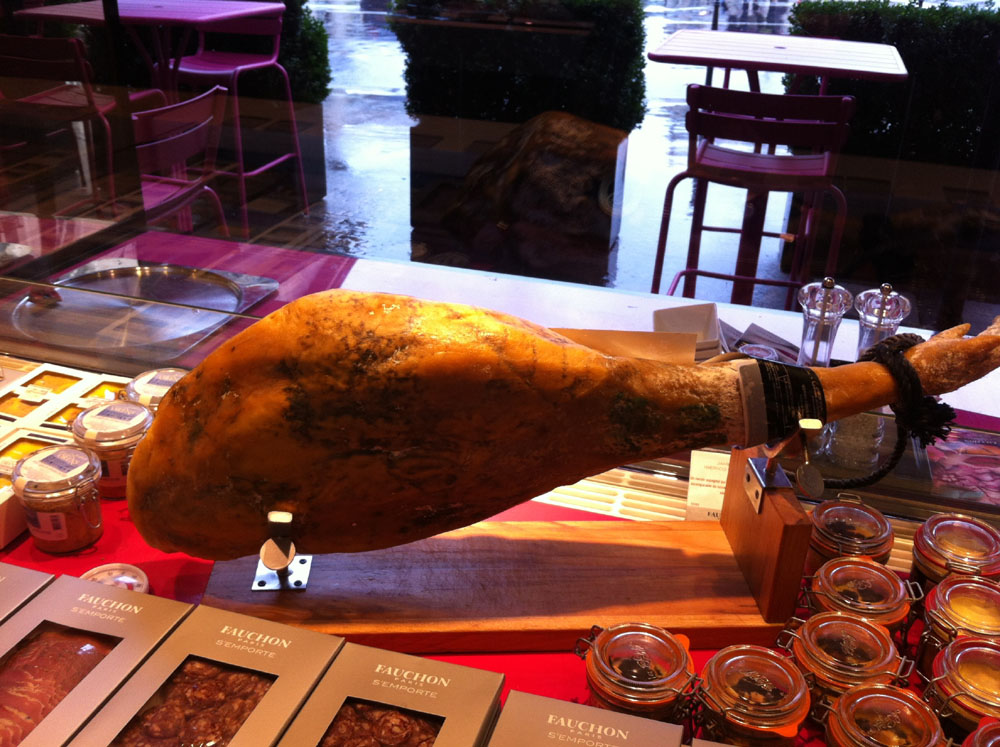 What surprises me the most about Fauchon is that In addition to all of the pastries and specialty items they offer it's also a working restaurant with a small seating area for patrons.  You can sit and eat whatever you've selected throughout the store but they also offer a raw and cooked seafood bar complete with oysters and caviar.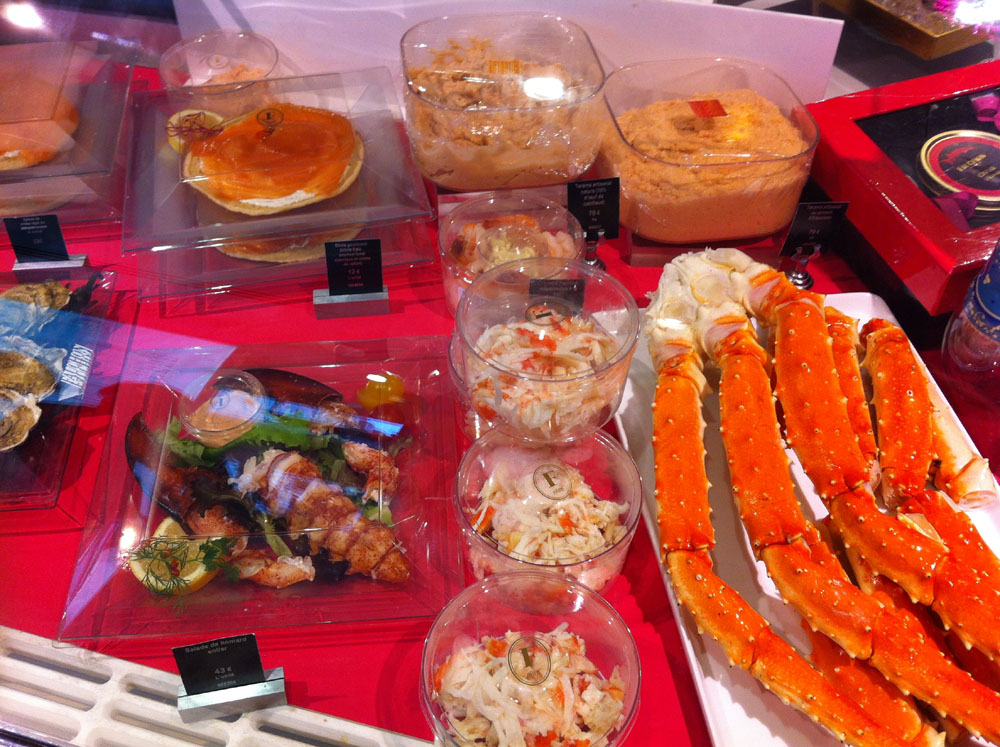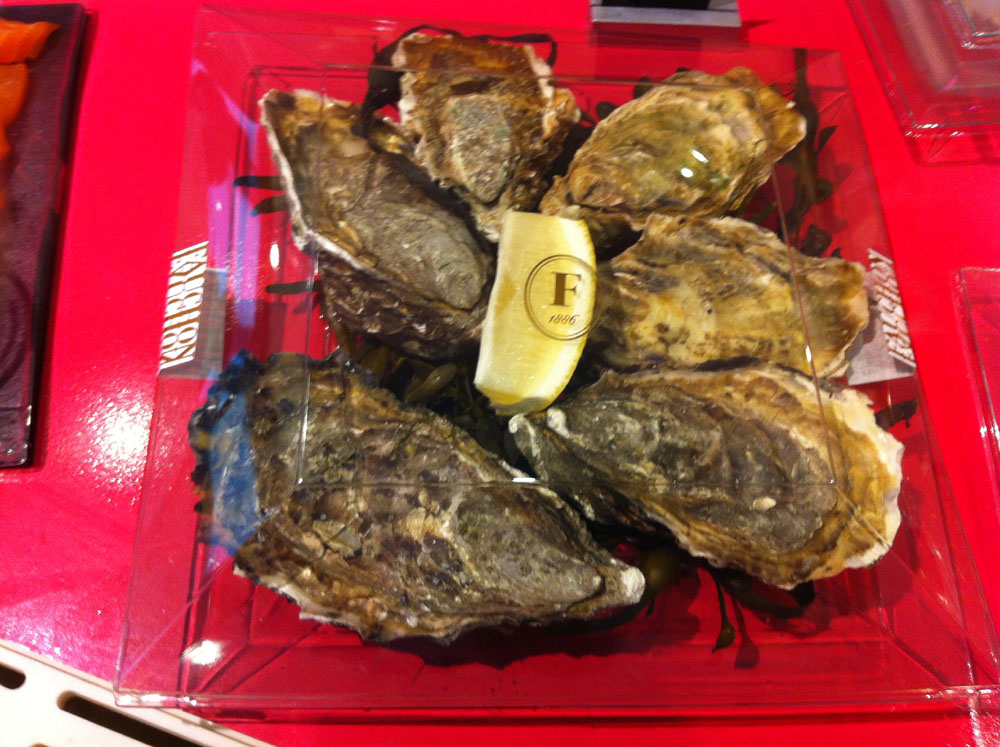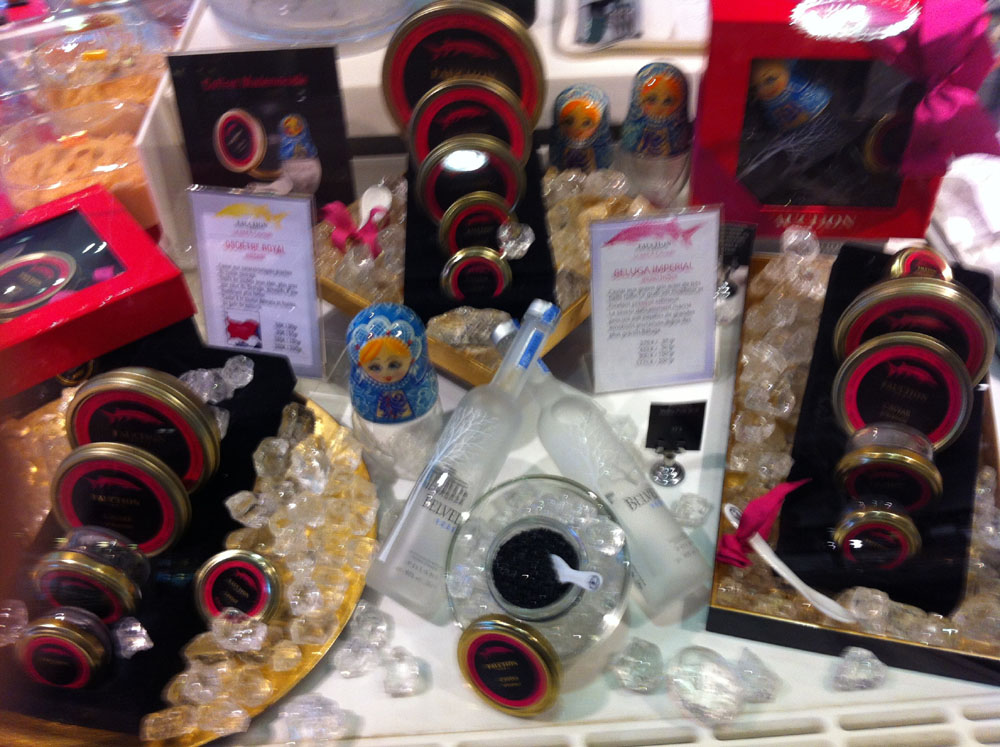 And, as if this place couldn't get any more incredible, there is a complete 'prepared' food section.  Items range from hot dishes you could take home and heat-up, to small finger sandwiches you could take with you and eat on the run!!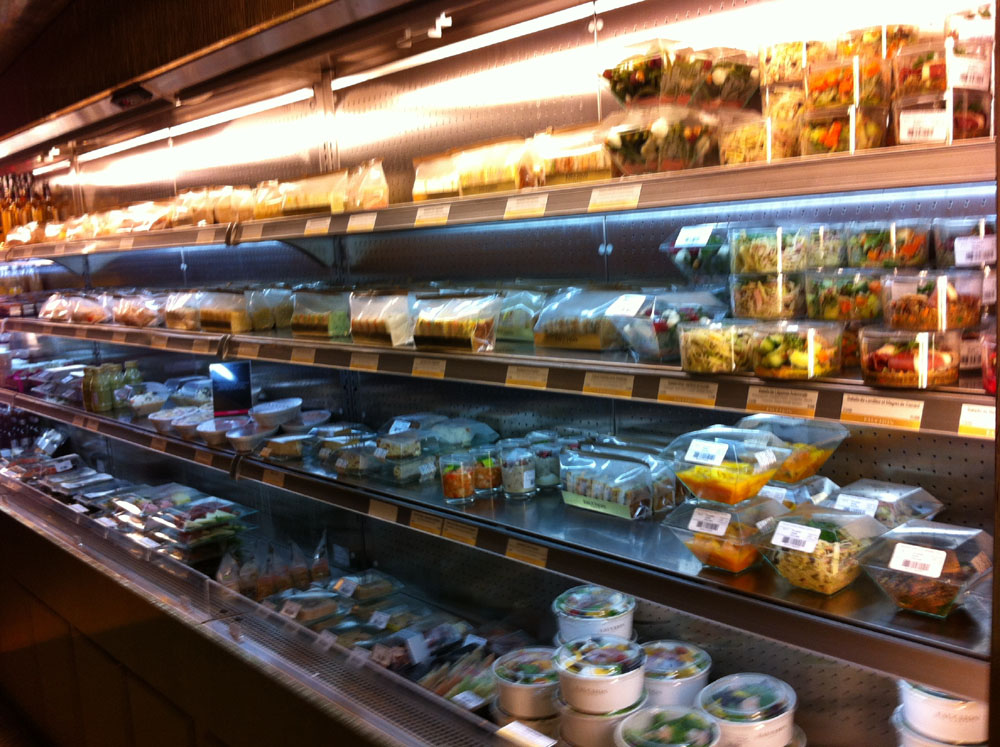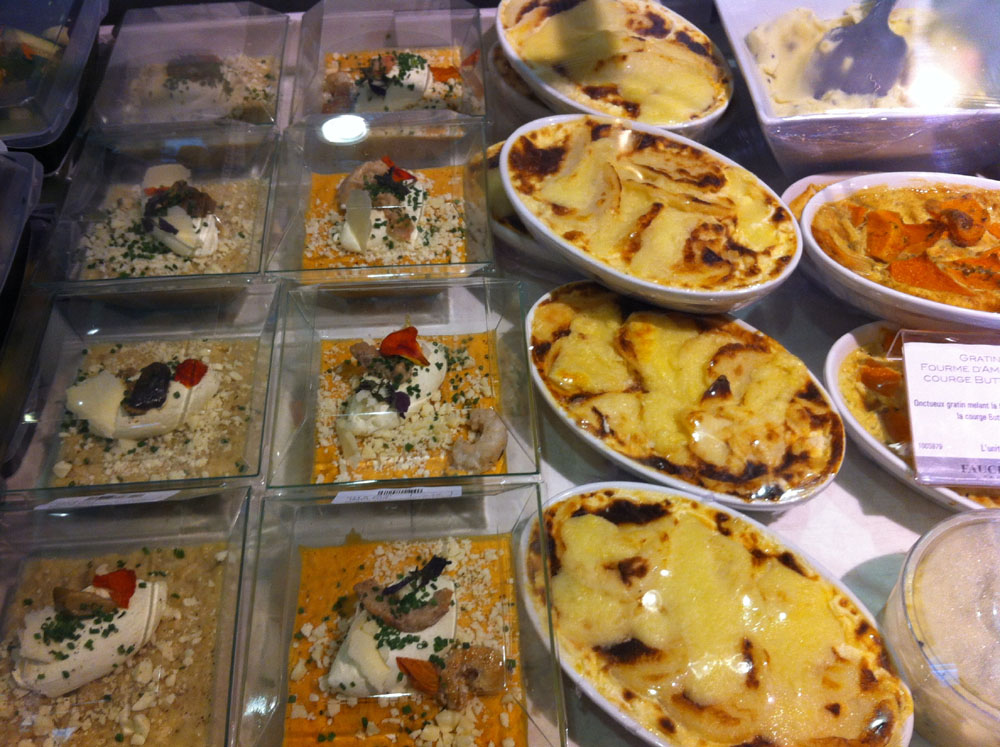 Do you want to know what my favorite item is from Fauchon?  I am almost embarrassed to tell you I am oddly addicted to these mini-sausages in a jar!!  They are bite sized, soft and delicious.  I even brought a jar home with me that almost didn't make it out of Paris.