One of the many foodie highlights of the Knights and Lights Adventures by Disney trip is lunch at Harrods. I already told you about the very impressive Food Halls at Harrods but lunch with ABD is a whole different and particularly indulgent experience.
We were treated to a delicious and expansive buffet lunch in The Georgian Restaurant located on the fourth floor.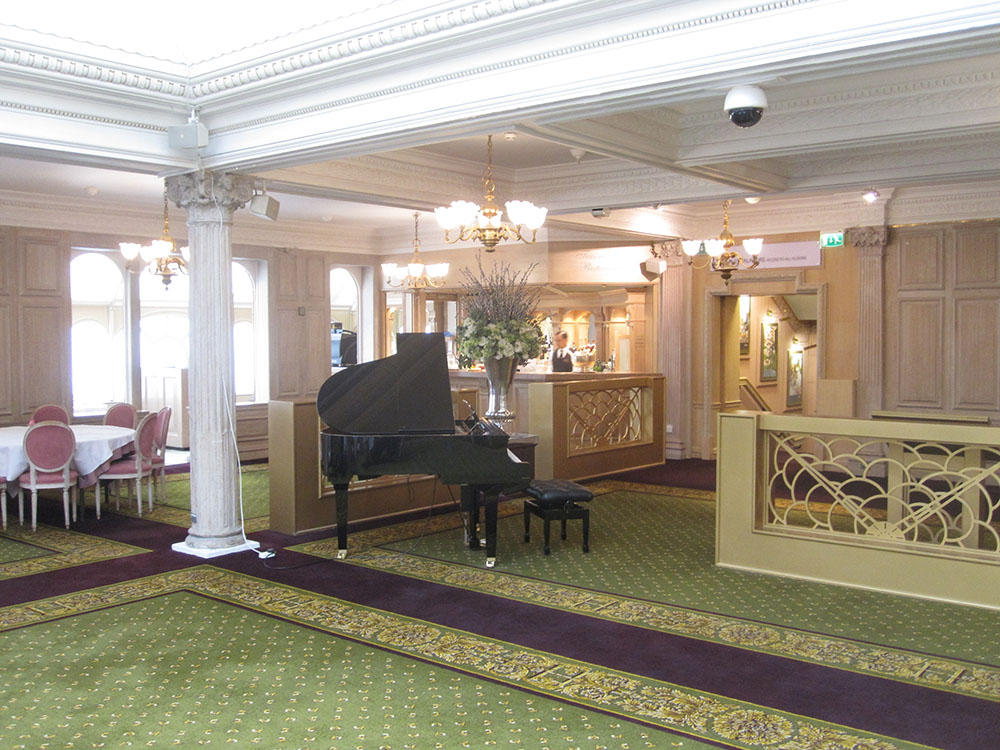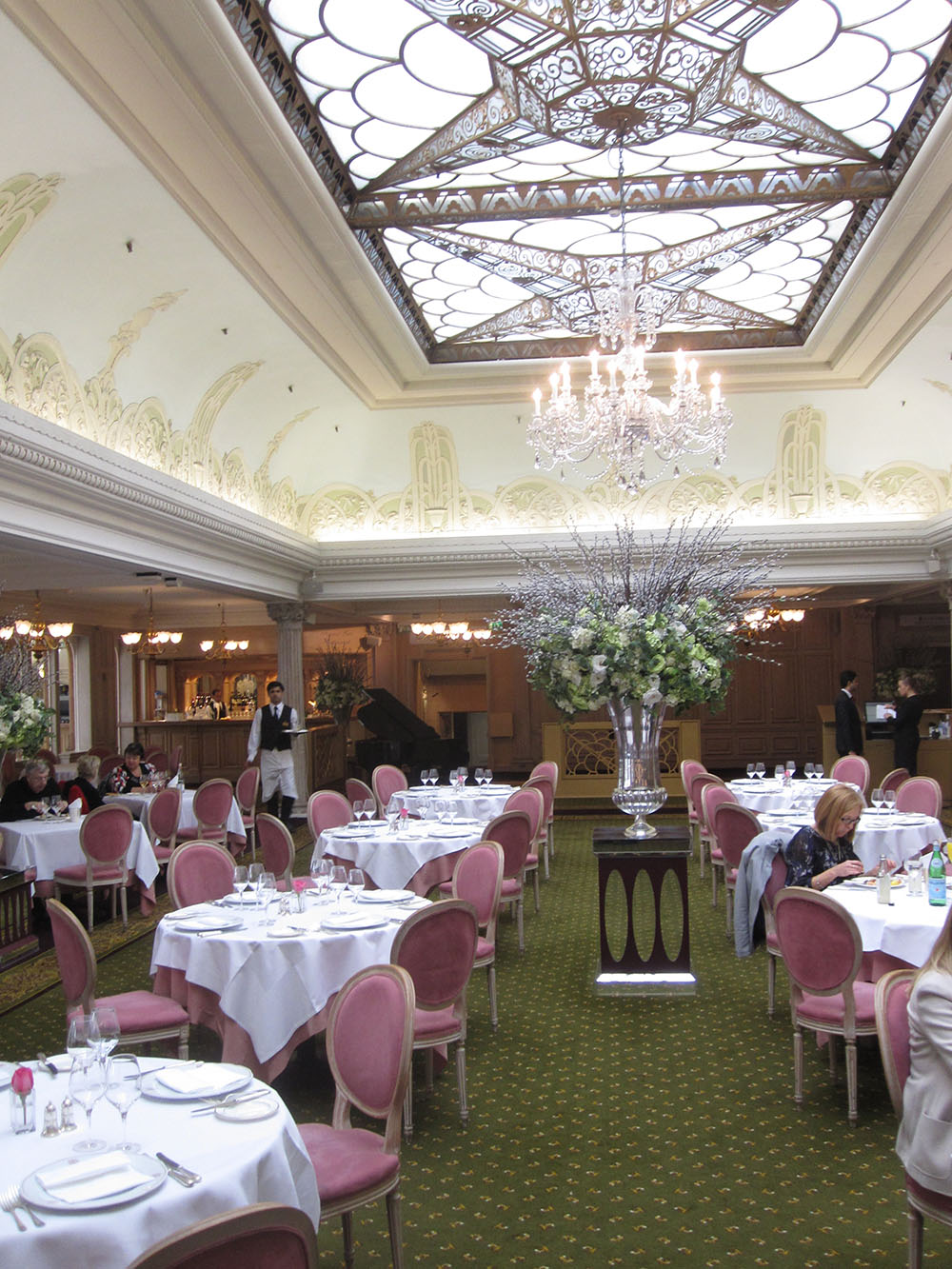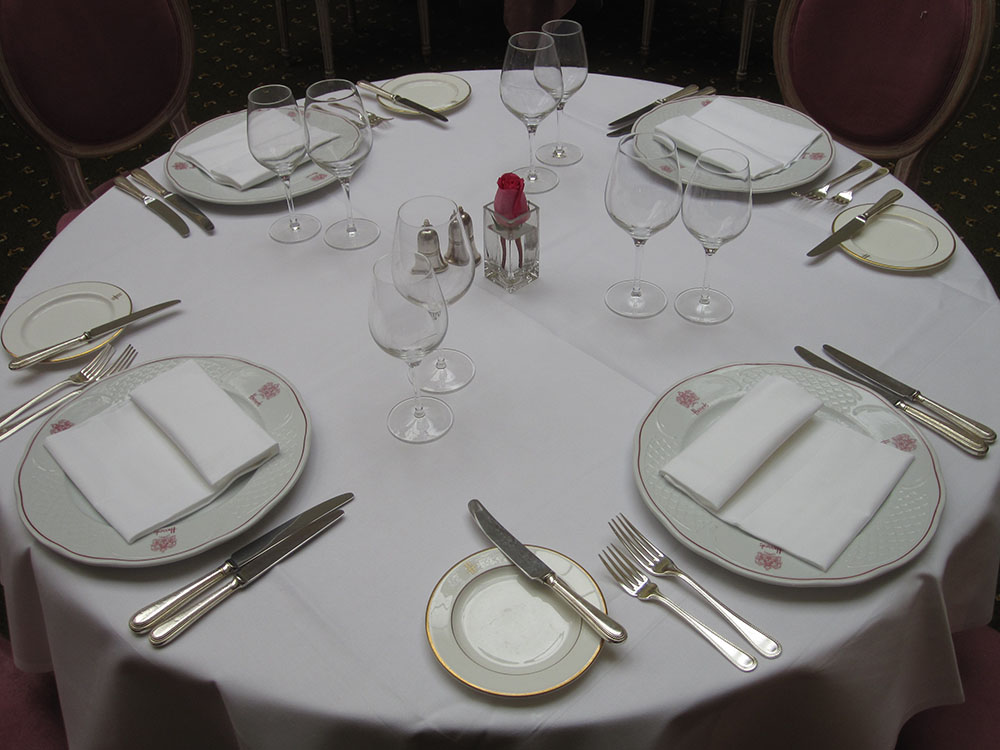 A wonderful selection of breads greeted us at our table.  My favorite is the olive bread sticks.  Soft and doughy inside, flaky and crusty outside they hold a salty, savory surprise in every bite.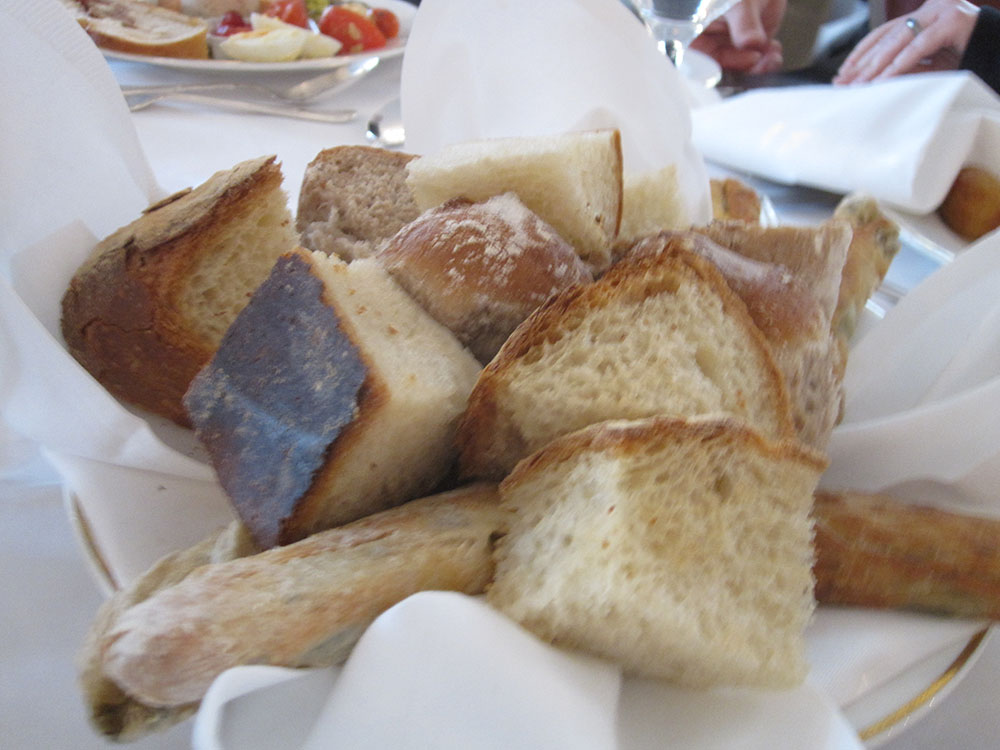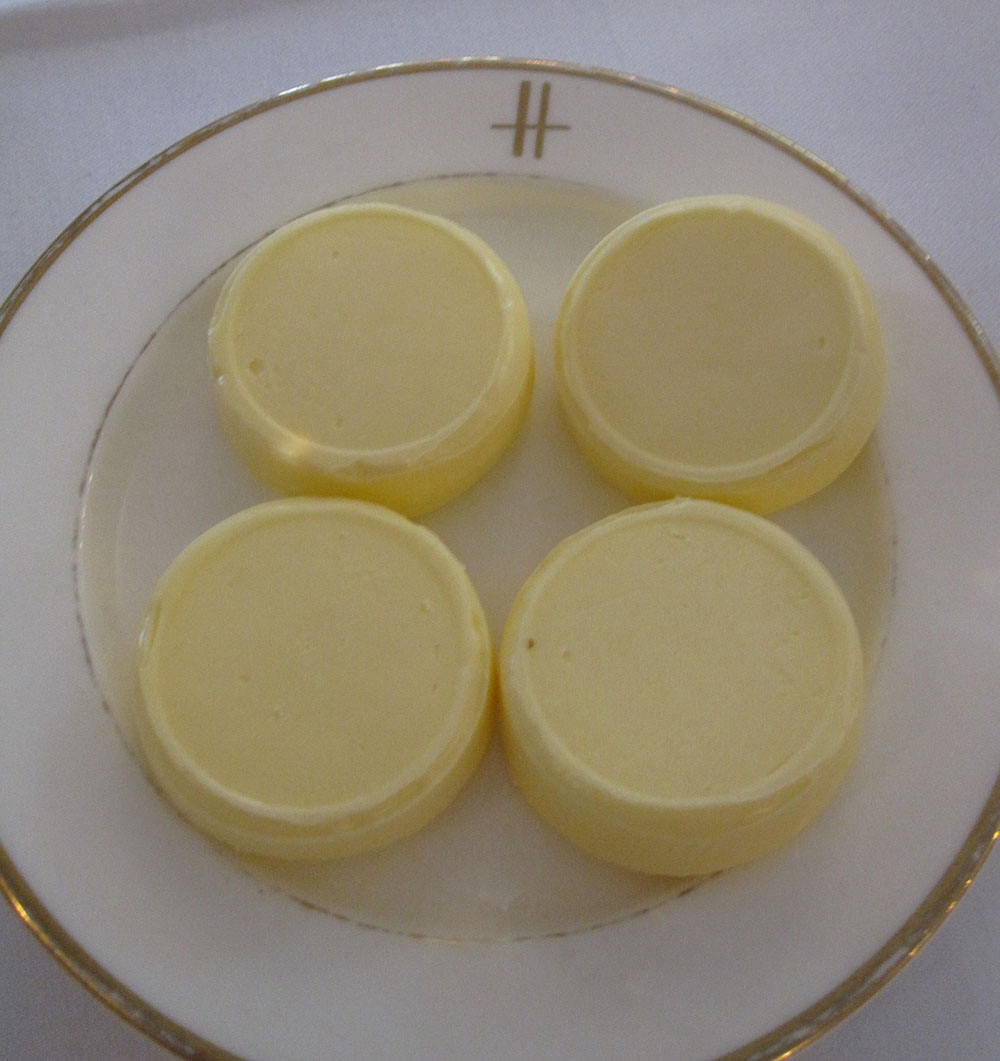 As you approach the buffet you are met with a masterpiece of gastronomic spatial planning. Appetizers included meats, cheeses, salads, fish, olives and assorted hors d'oeuvres.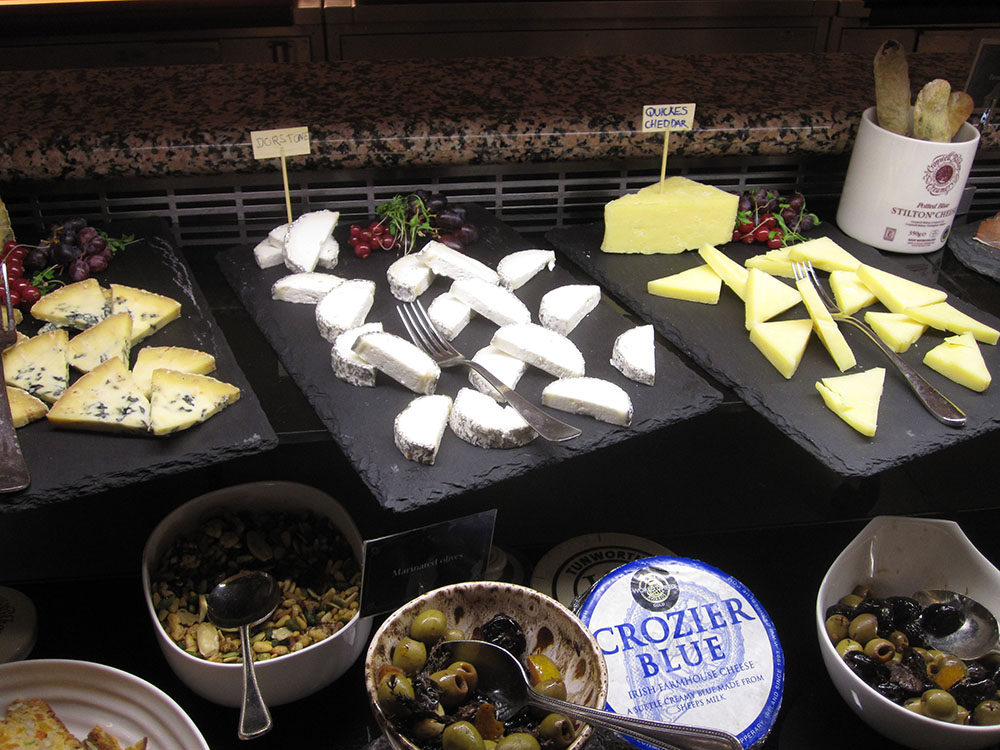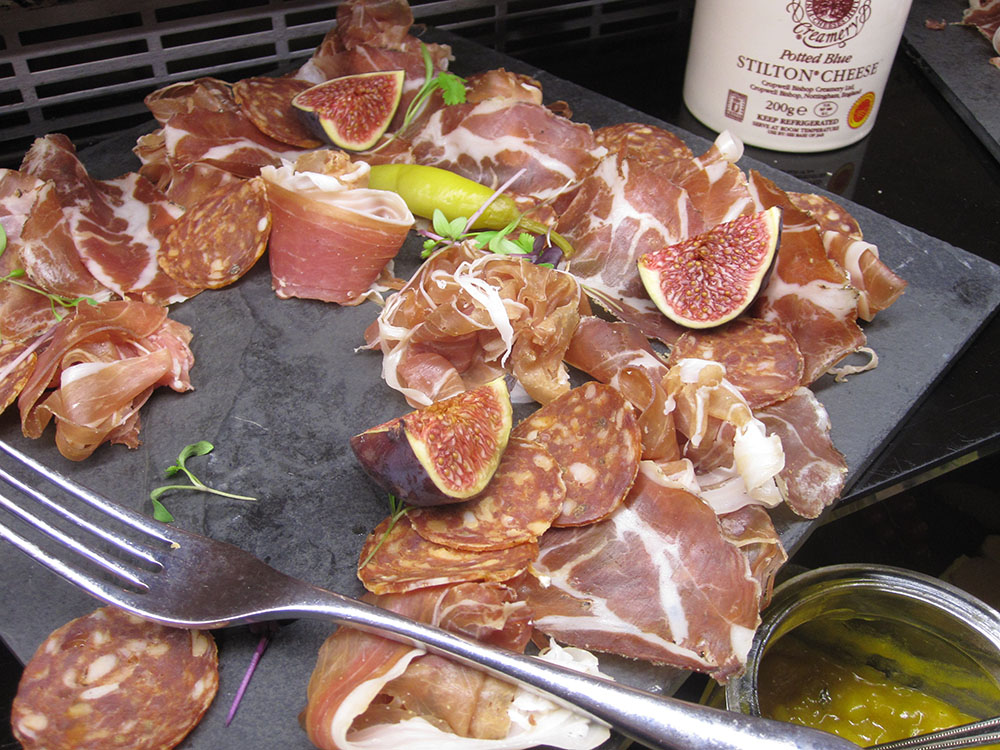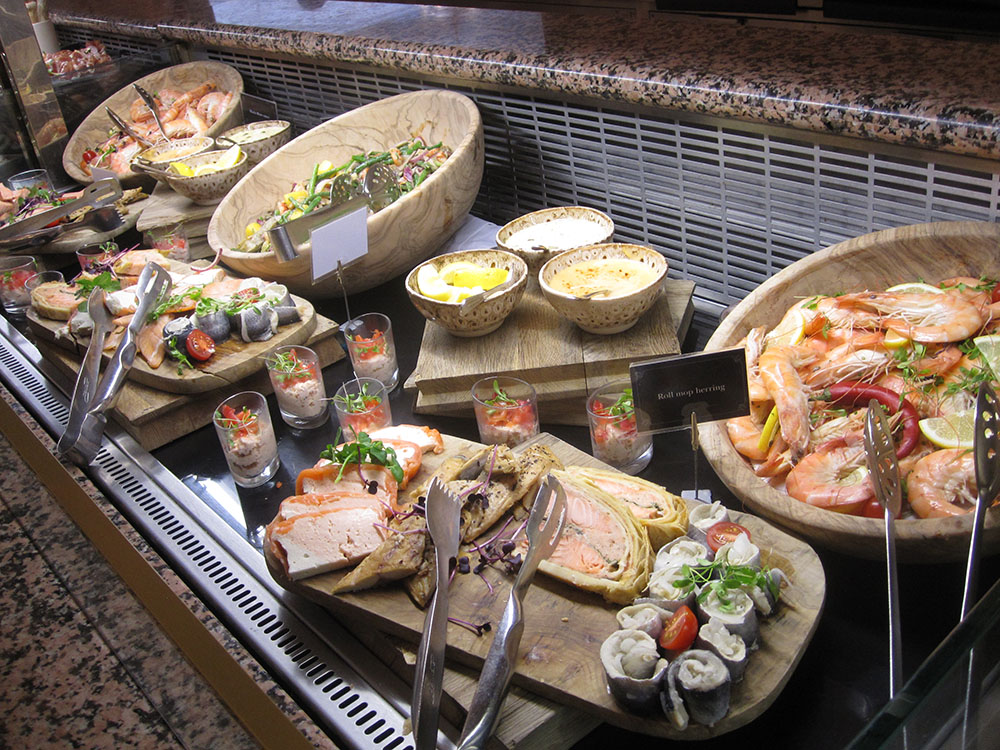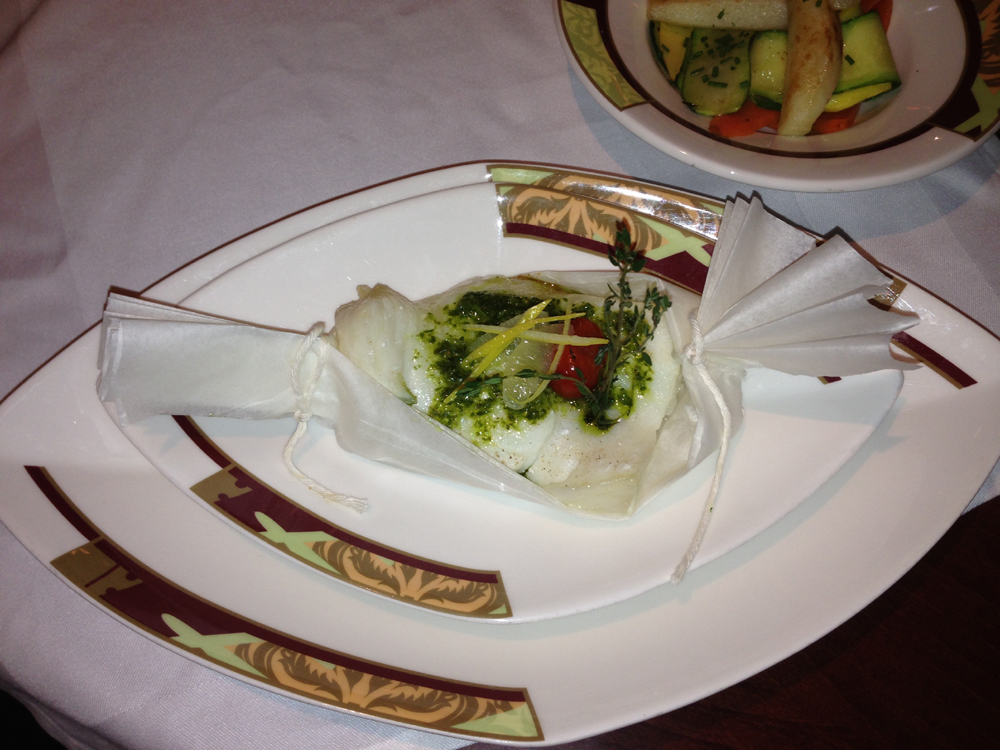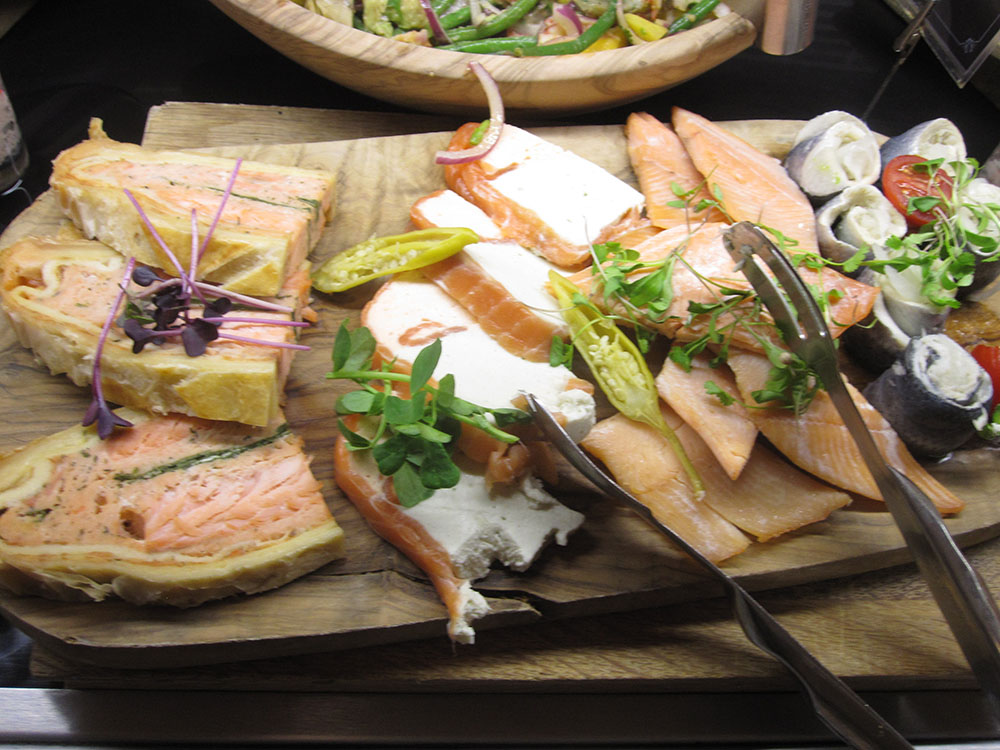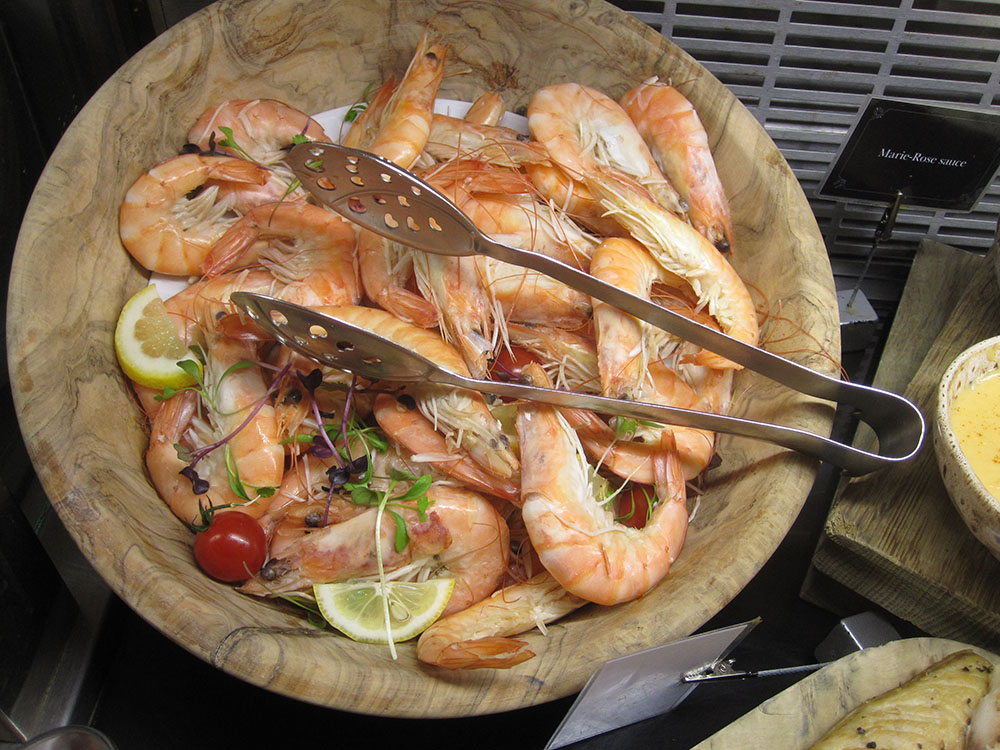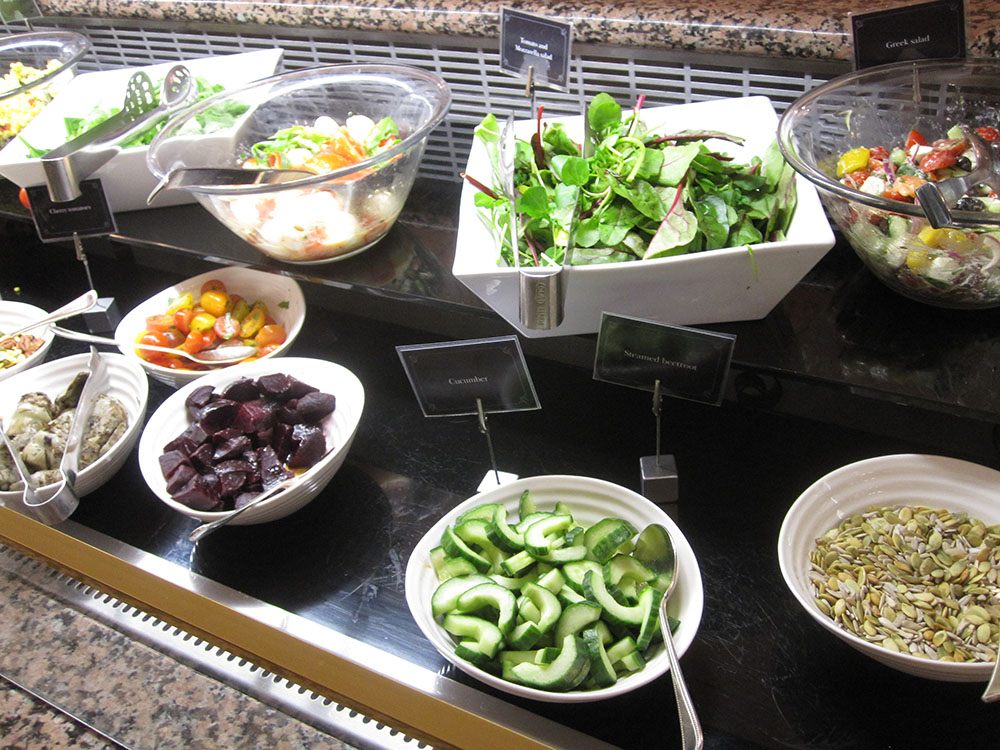 Then it's on to a carving station where a skilled if not over eager chef offers up a selection of freshly carved beef, lamb or turkey.  Add a Yorkshire pudding and select from a variety of sauces.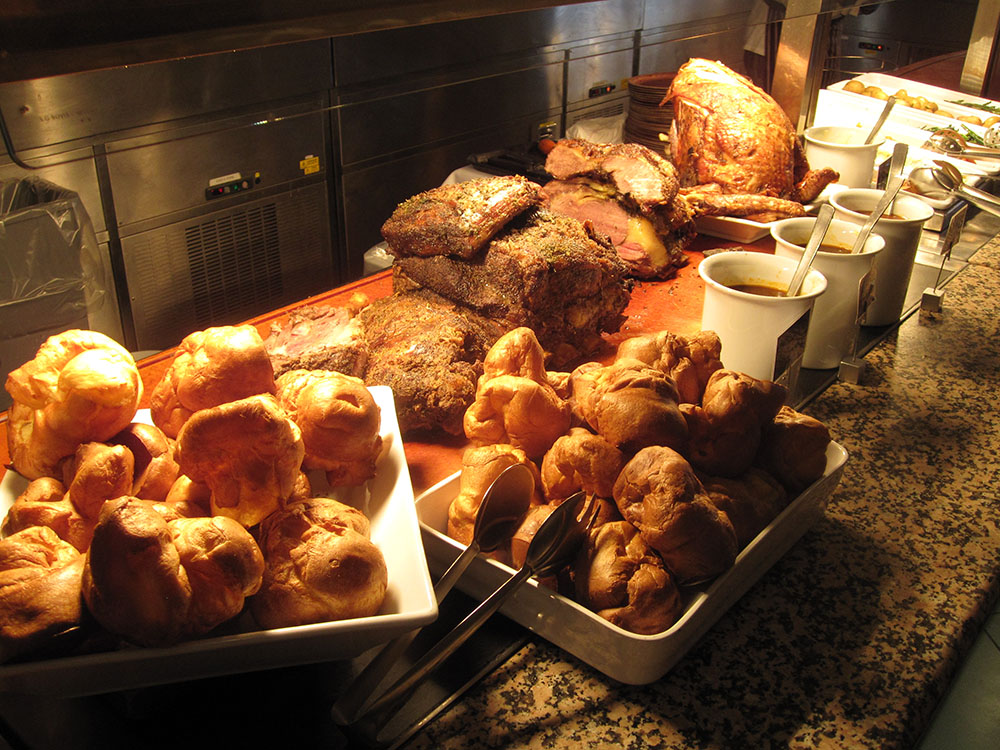 Side dish selections include potatoes, carrots and green beans.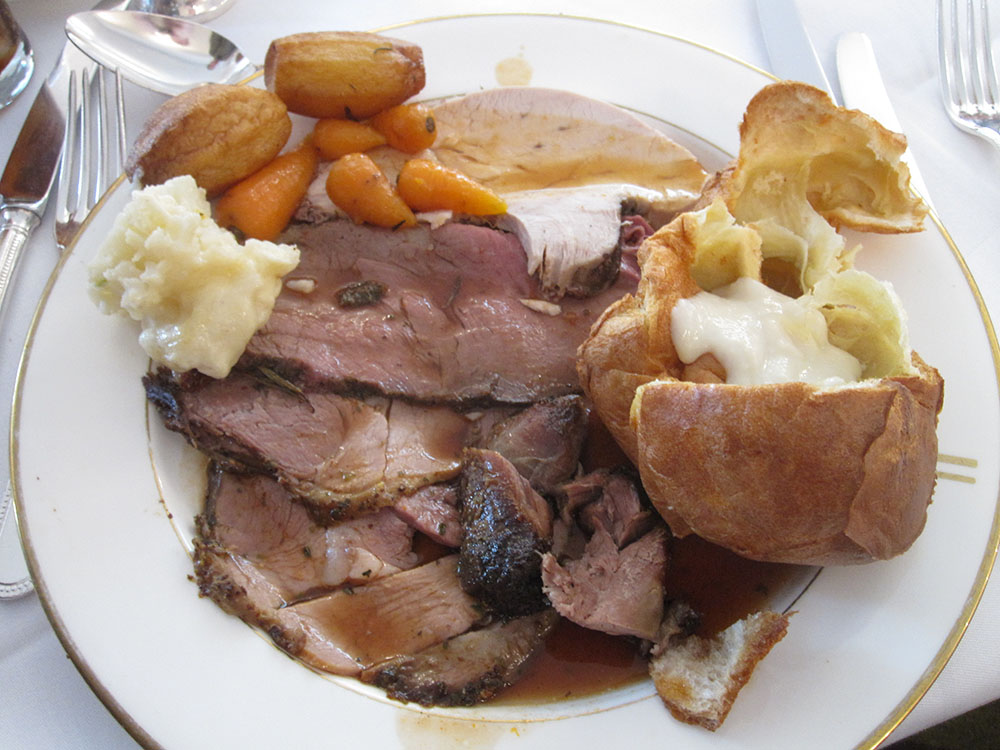 Finally it's dessert, all of which look like individually wrapped packages of sweet surprises.