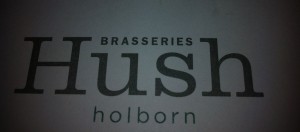 95 High Holborn
London, WC1V 6LF, United Kingdom
020 7242 4580
Right across the street from the Chauncery Court Hotel are several shops, small restaurants and a Starbucks. One location that was very popular with some of our group was Hush Restaurant.
On our last visit to Paris a year ago this restaurant was under different management, under a different name and offered completely different cuisine. We discovered that in the last year this restaurant had actually been three different names and owners. This made me a little nervous. There must be something wrong that this place keeps changing hands.
After some hesitation we decided to try it one evening.
The decor was very modern and a bit sparse but comfortable. The waitstaff was slow but pleasant. However the food more than made up for what the restaurant lacked in other areas.
We started with two orders of smoked olives and fried rice balls. The olives were good but a very small order. The fried rice balls however were excellent. Think Italian arancini.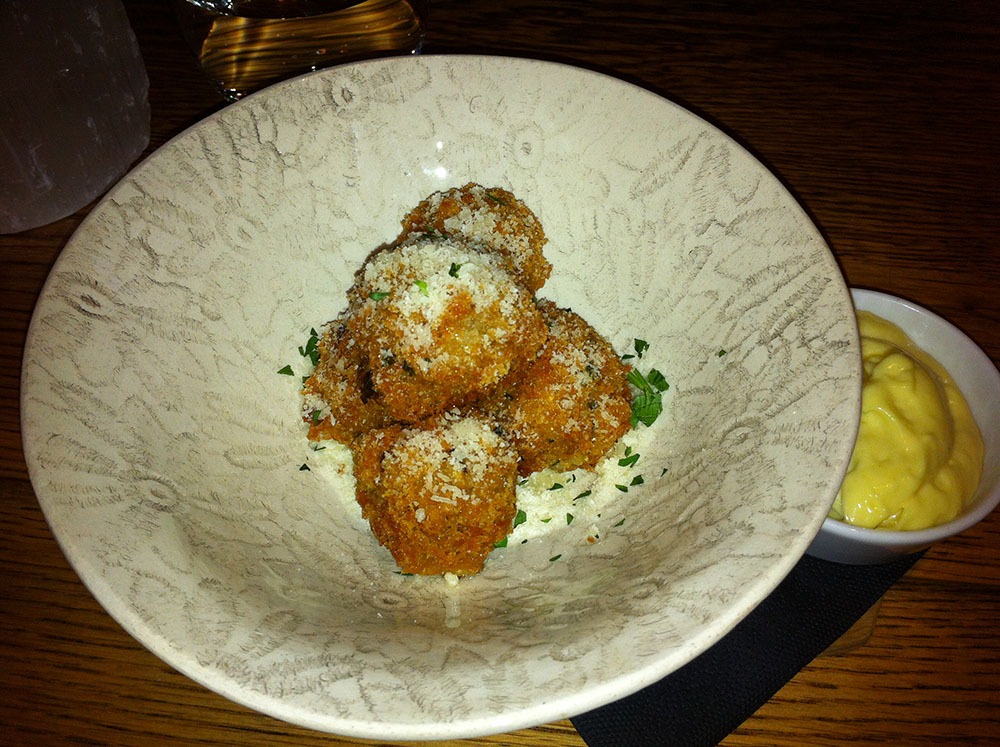 For my main course I had macaroni and cheese with bacon. It was incredible!!! Served in a small copper pot with a side salad this was the perfect late evening meal. It had a 'comfort food' quality that came at just the right time in our trip.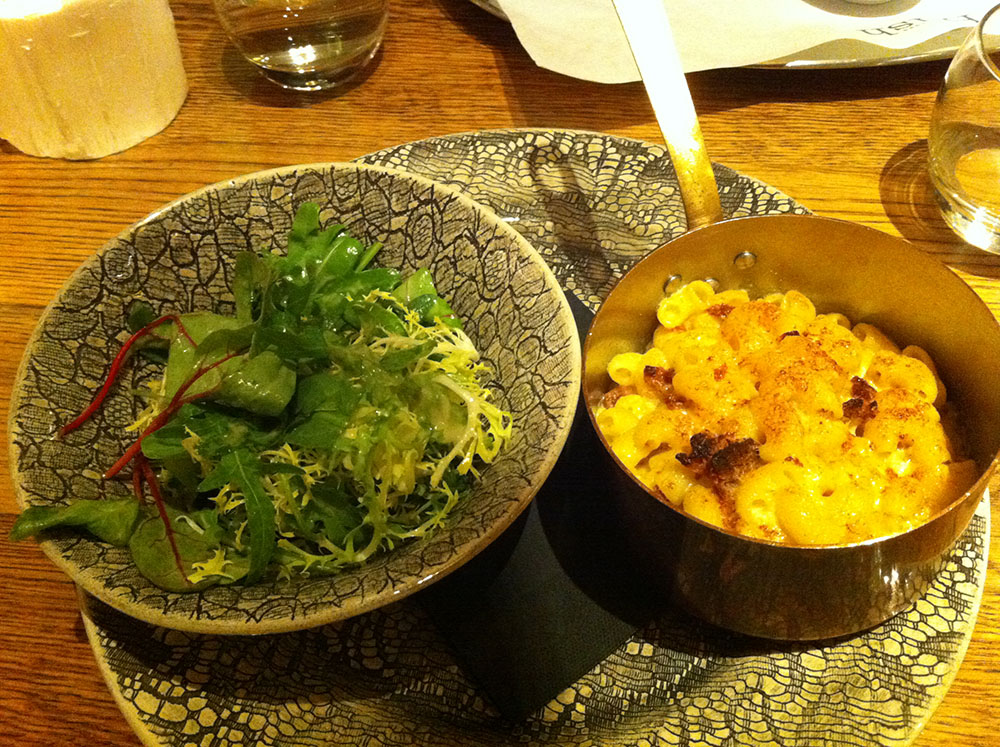 Two folks ordered the Hush Burger. A nice large patty of beef was served on a fresh bun with fries. One of us upgraded to truffle fries. Ding, ding, ding – we had a winner!! These were hot and crisp and tasty. I actually got a second order they were so good.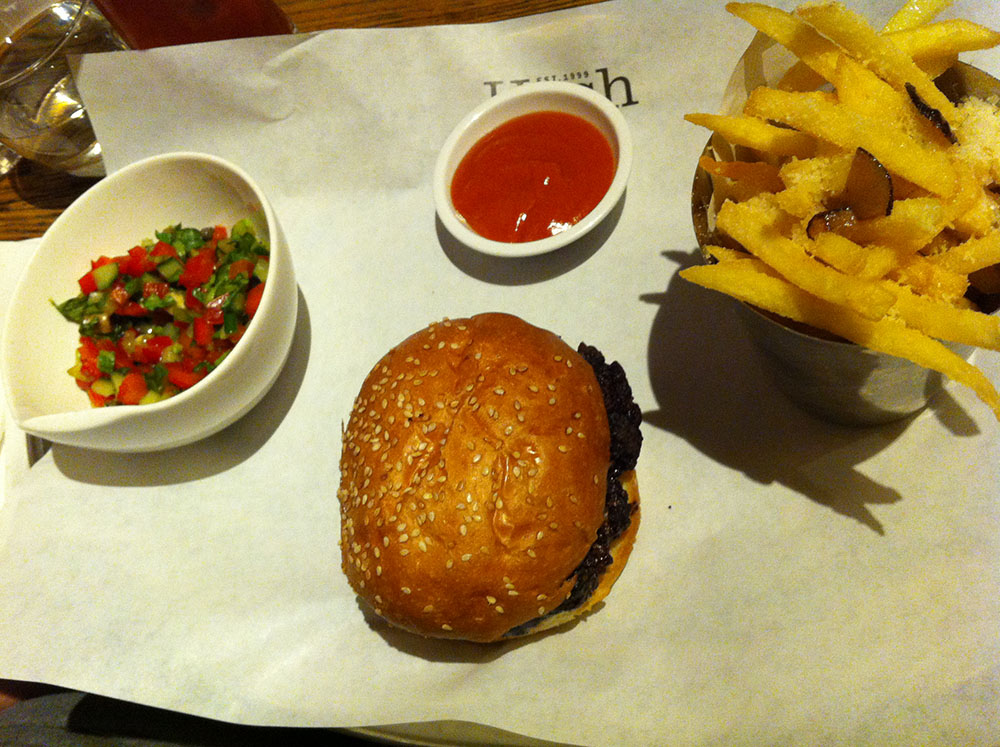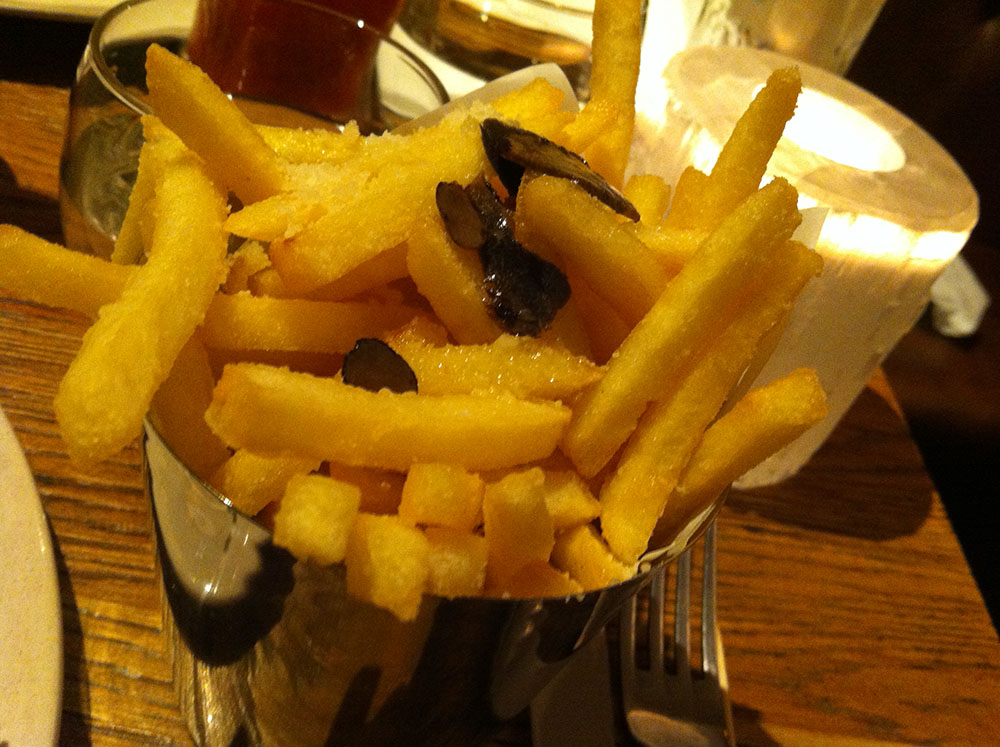 The consensus at the table was that the Onion Tart was best of all of the dishes ordered. Perfectly balanced flavored came in a flaky crust, also served with a side salad.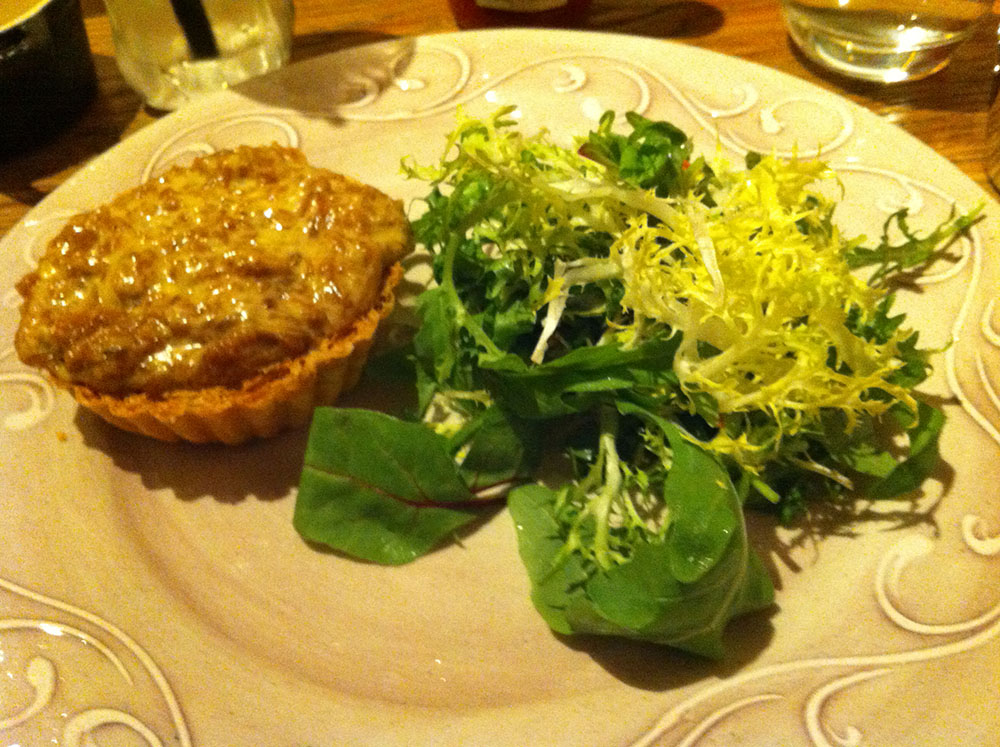 I wish we had more time in London as I would have loved to try other items from the Hush menu. I hope this incarnation of the restaurant lasts.