La Bucherie Cafe
41 rue de la Bucherie
75005 Paris, France
01 43 54 24 52
I have a favorite cafe in Paris.  Yes, I realize how pretentious that sounds but it's true.  We stumbled on this small cafe on our last trip in 2011, and when we were planning our return in 2012 we knew we had to come back.  It's located on a tiny side street on the Left Bank, in the shadow of Notre Dame.  If that all sounds very romantic – it is.
What drew us to La Bucherie the first time was the location.  It's right next to the famous American bookstore Shakespeare and Company.  If you're interested in the history of this place I strongly suggest you Google it as I think it's fascinating.  On our first visit in 2011 we left Shakespeare and Company and decided to stop in this unassuming cafe for a bite.  It was one of our best, and funniest meals that trip; but I'll get to why it was so funny a little later.
On this trip we retraced our steps to the bookstore but when we arrived it wasn't open yet.  Since it was a chilly and wet Parisian morning we decided to pop into La Bucherie for a coffee and quick bite while we waited for the bookstore to open.
It is typically parisian with small tables, close together.  On this brisk morning the overhead heaters were on and it felt warm and cozy inside.  Our group went mostly for coffees at this early hour but some ordered off the menu.
One member of our group ordered a small cheese plate.  It came with 3 different cheeses and small bowl of fruit compote. It made for a nice taste as we passed the cheeses around our table.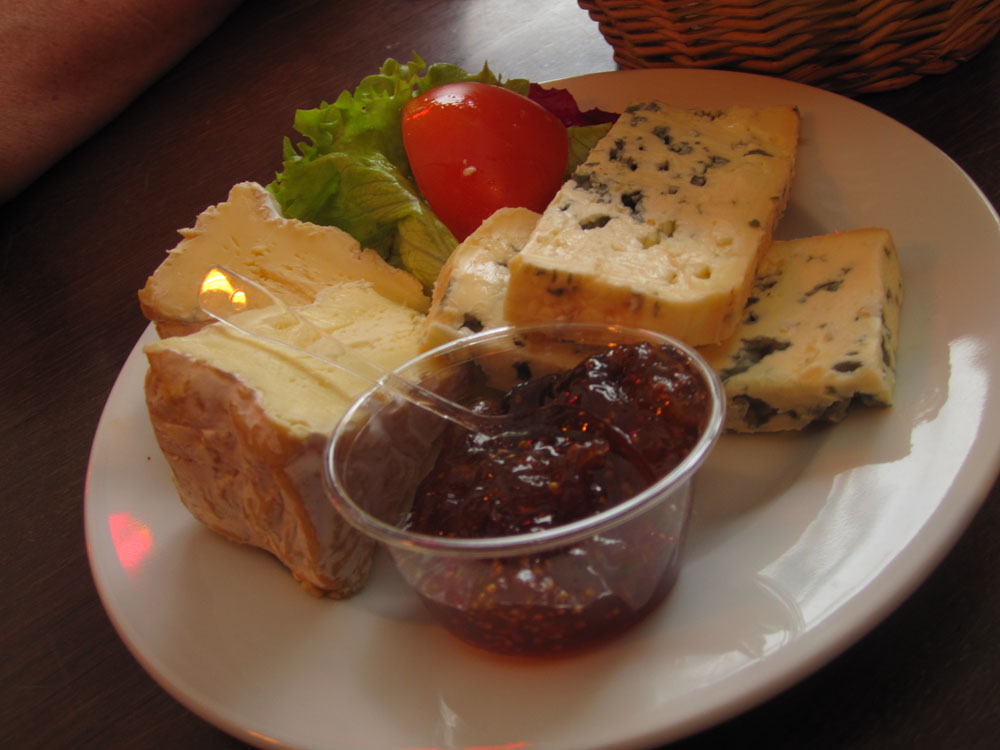 While most of our group went for coffee or cappuccinos as their hot beverage of choice one person ordered a hot milk drink with Nutella.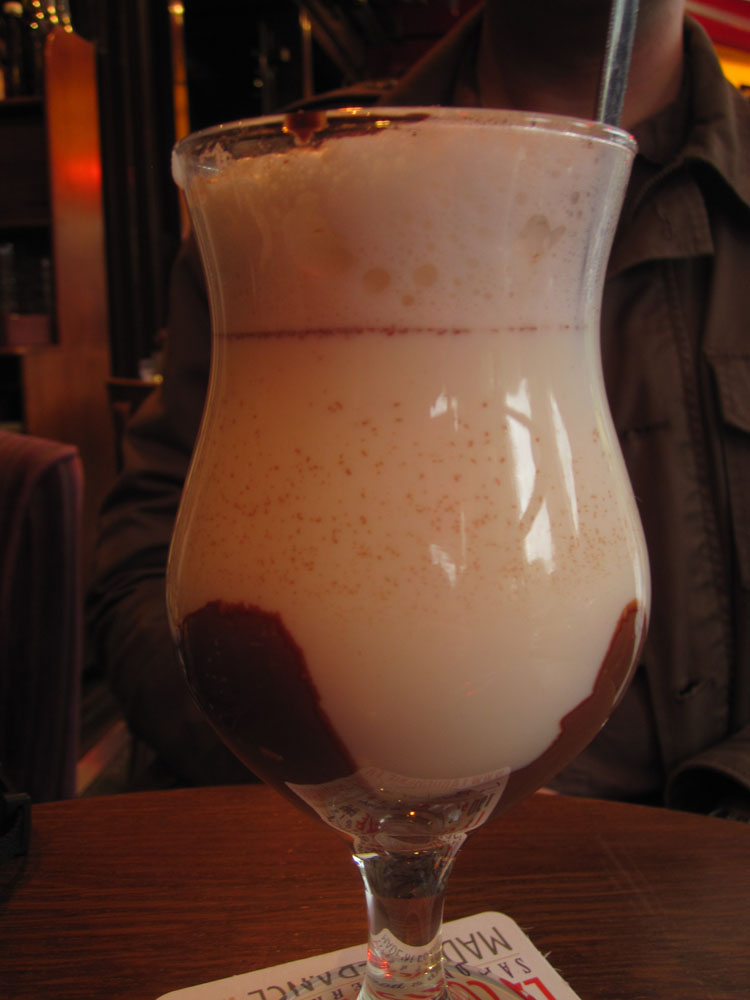 Another member of our party ordered a buckwheat crepe.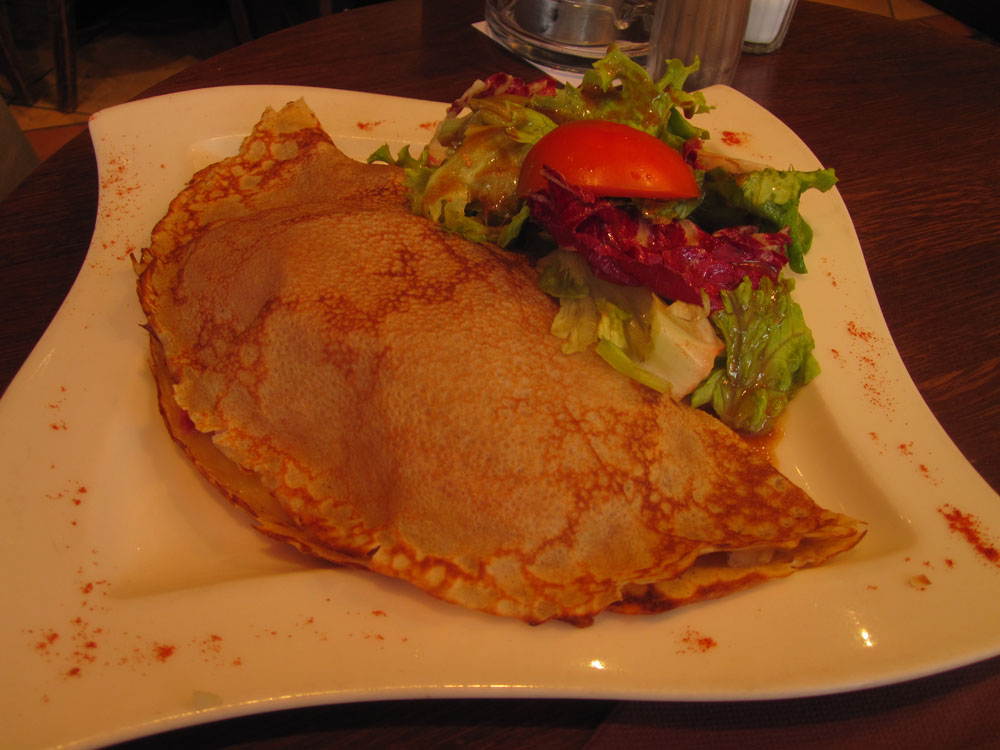 Everyone really enjoyed what they ordered, but mostly we all were grateful for the warm, dry location and a host that allowed us to sit for over an hour and chat while we waited for the bookstore to open.
Now, for the piece de resistance.  We knew from our first visit that this particular establishment had an unusual way of serving their sodas.  Specifically, if you ordered a large soft drink it came in a beerstein with an orange wedge clamped on one side.  In the orange wedge is a roman candle shooting sparklers 3 feet into the air.  It felt almost mandatory that we order this and share it with our fellow travelers.