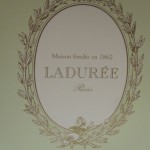 Laduree
21 Rue Bonaparte
75006 Paris, France
+33 1 44 07 64 87
For our last night in Paris we ate in Laduree.  This is the restuarant and not the shop on the Champs-Elysées.  On a typical Adventures by Disney London and Paris trip this would be our last night of the vacation, not just our last night in Paris.  Because this is a special trip designed for Dreams Unlimited Travel we will actually depart bright and early the next morning for Disneyland Paris where our adventure continues.  Tonight we get to eat, drink and enjoy each others company for one last night in Paris.
Having done this trip twice now we knew what to expect of the venue itself.  The front is a small store (that was left open an hour later than usual so we could shop) and the back is a very unusual dining room.  Decorated in over-the-top colors and wall murals you feel more like you're in a Chinese Restuarant rather than a Parisian establishment.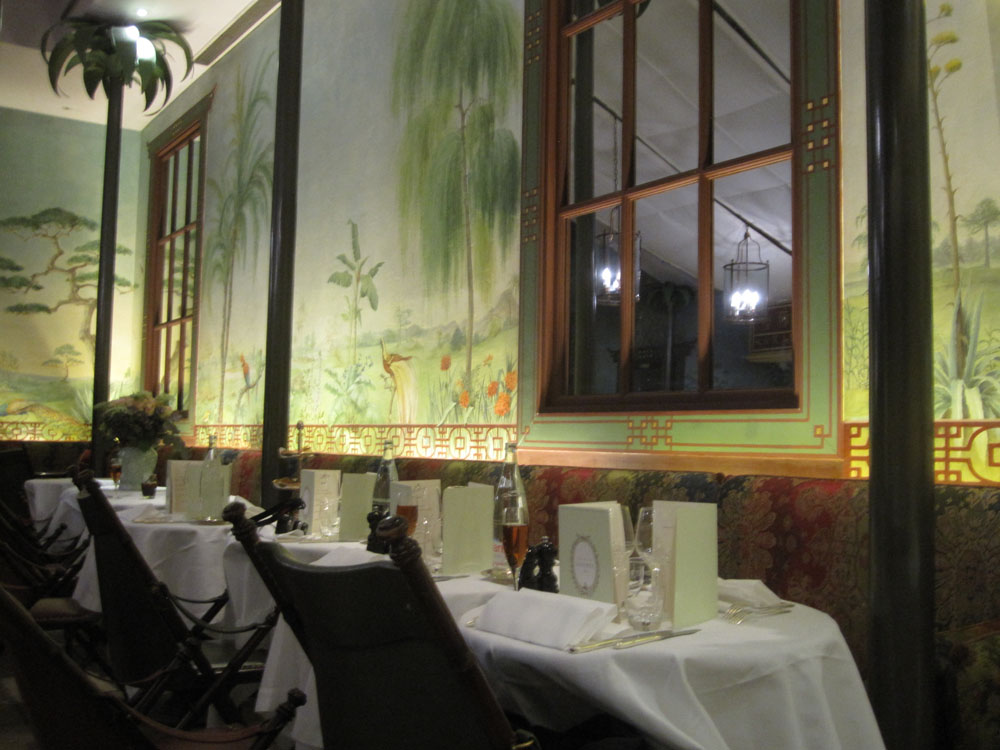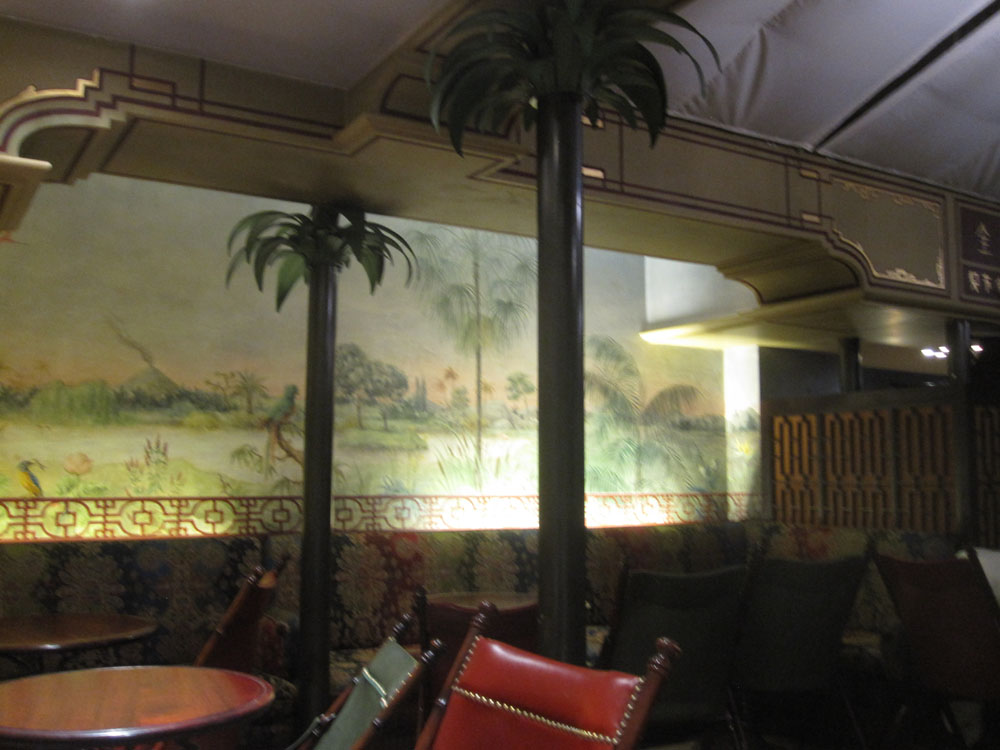 The food, on the other hand, was a surprise.  It wasn't as if we had bad food the last time we ate here – we just didn't remember it being this good!!  The food at Laduree was one of the best meals we had in Paris so far, and rivals others we have had along the trip.
We started with appetizers that were delivered on a tiered silver tray.  Very fancy!!  There were three different kinds; tomato and mozzarella with pesto sause, guacamole infused profiteroles and a small pie-shaped appetizer that was a bit of a discussion at first.  Some thought it was beef tartar and others thought it was salmon – in the end we were told it was tomato.  All were good, not great, but good.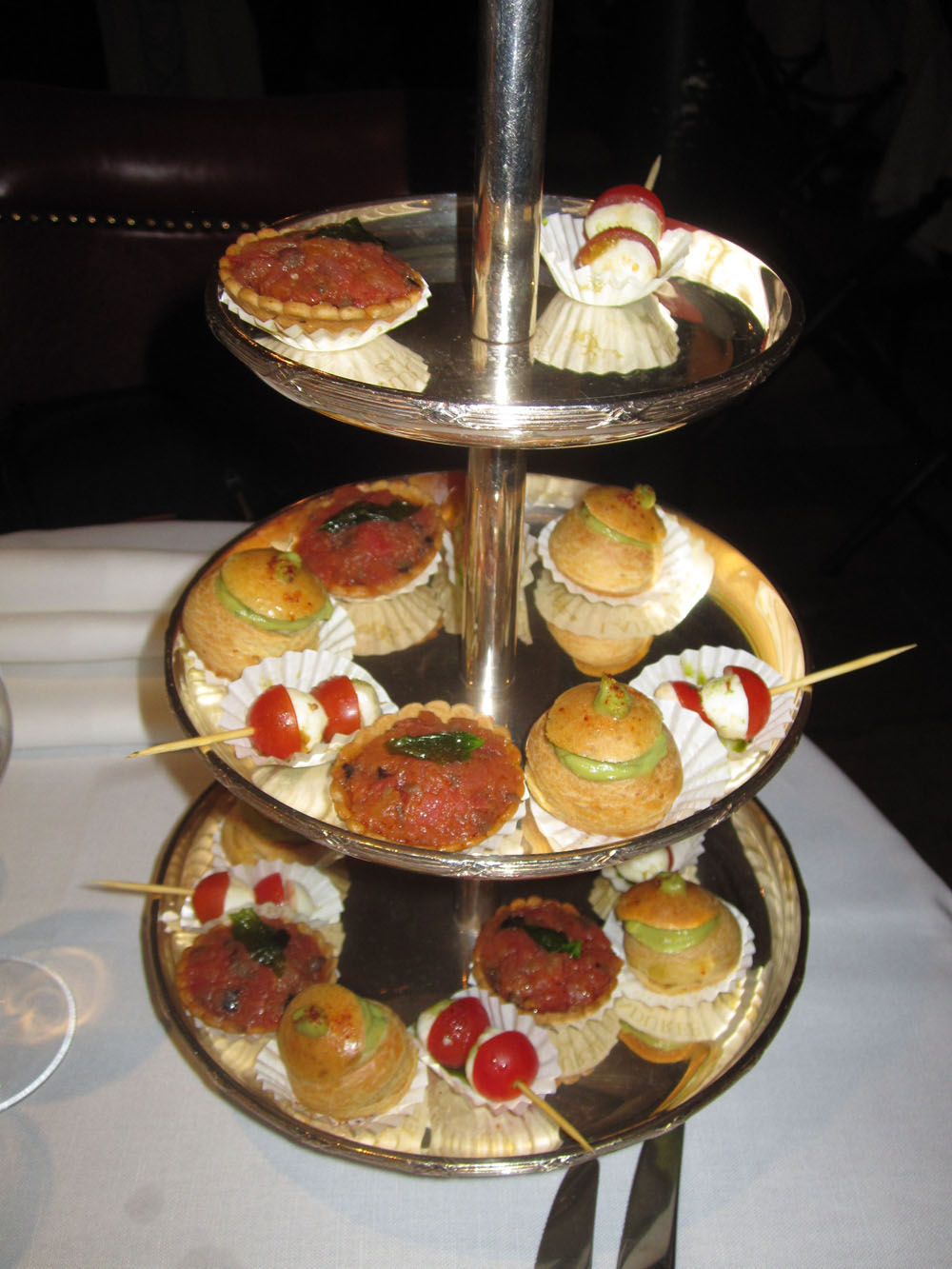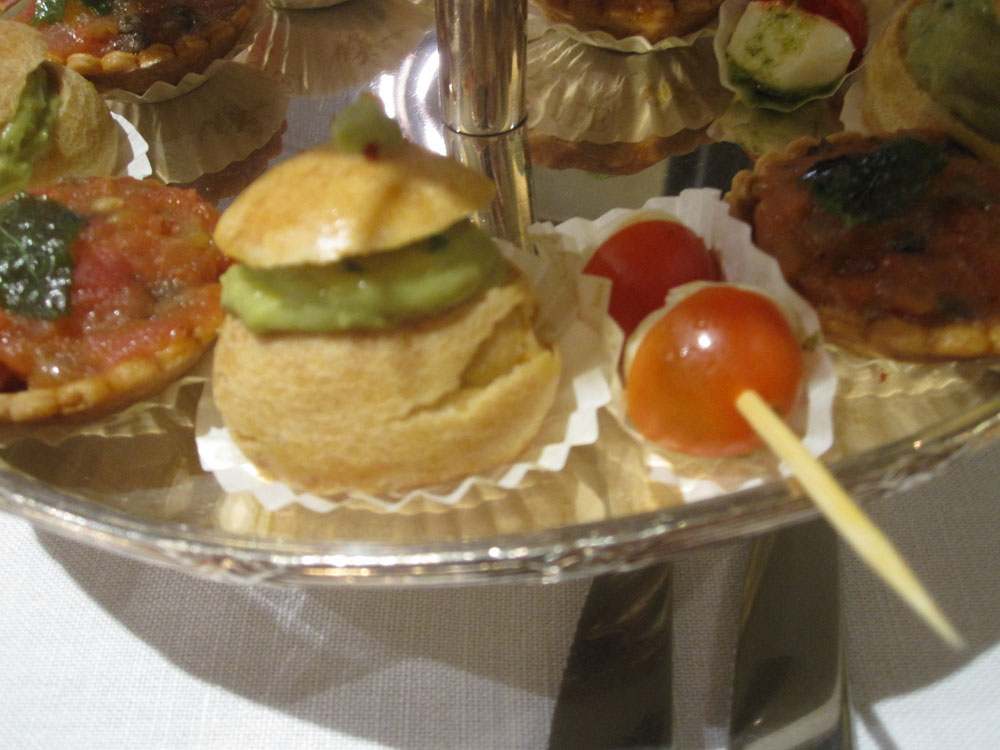 Next came our main courses.  This is where we were all blown away.  The flavors were complex and delicious.  Everyone loved what they ordered.  I had a chance to taste everyone's dish and I have to say it was difficult picking the best one as they were all extremely delicious.
I ordered the Sea Bass which was served over root vegetables in a creamy buttery sauce.  Holy smokes was this good!!!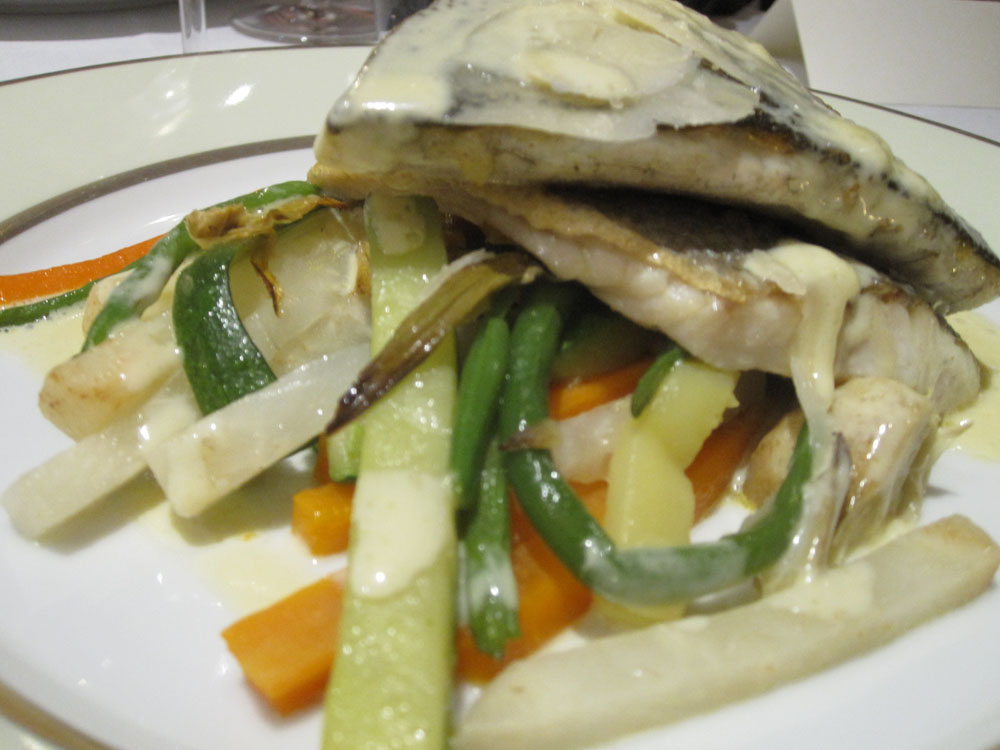 Someone else at our table ordered the mushroom risotto.  Incredible!!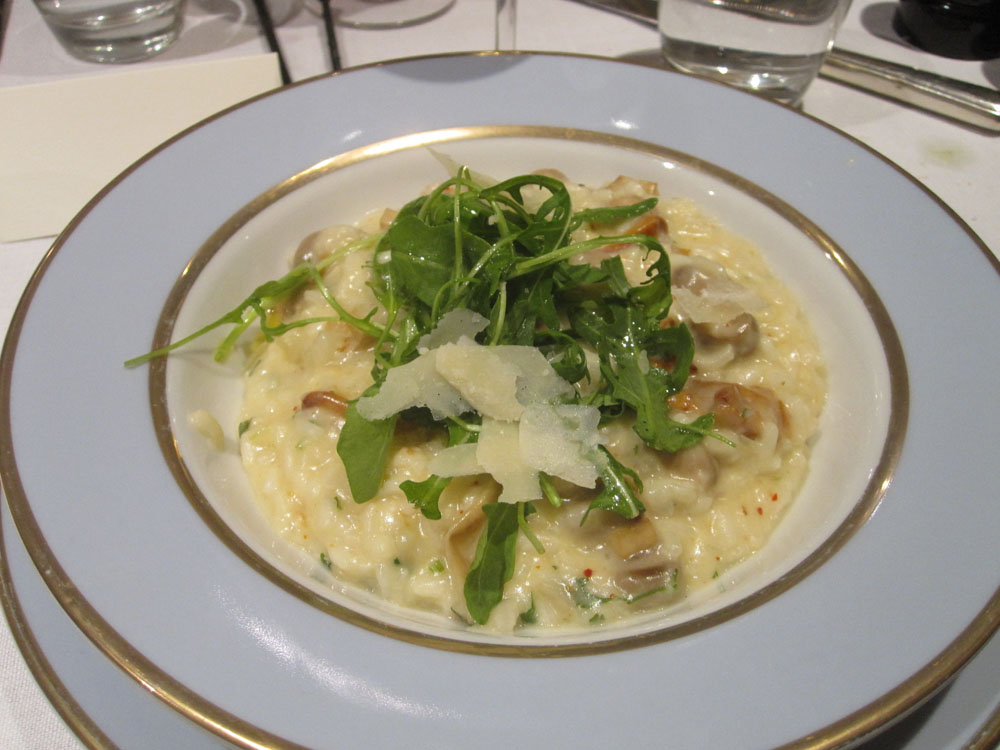 Next there was a vegetable lasagna.  This one surprised me.  When I saw it as a choice for dinner I skipped it thinking it wasn't going to be good.  Boy was I wrong!!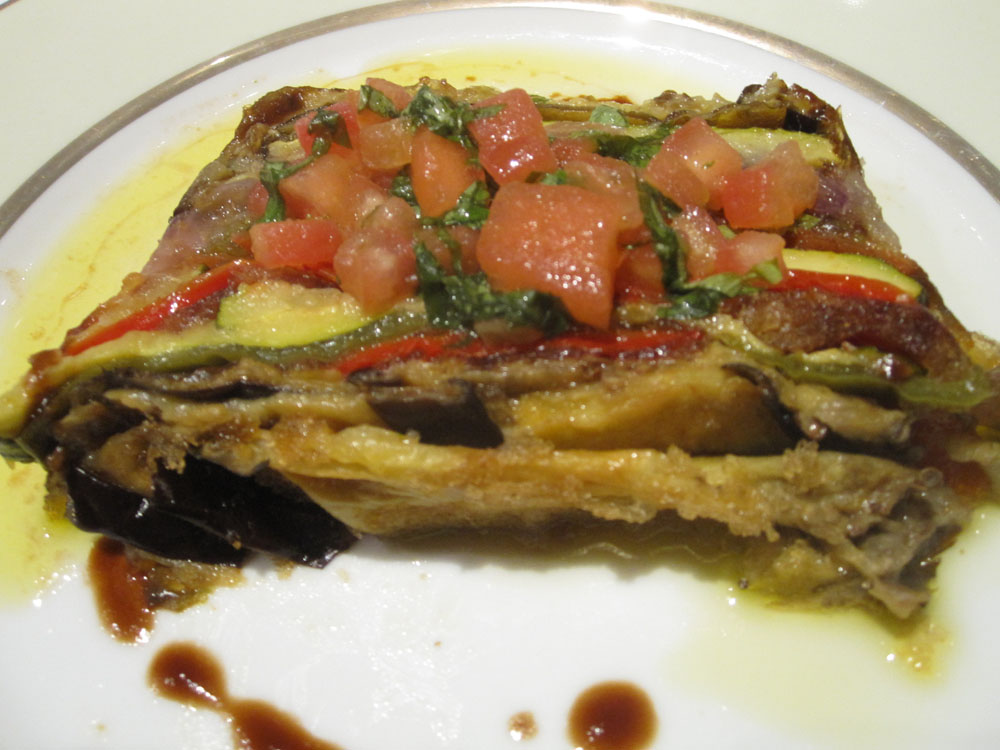 The last choice for dinner was prawns over puffed pastry.  This one surprised me when it came out.  The pastry resembled Texas Toast and the prawns were so big I thought they would be tough.  Nothing could be further from the truth.  The pastry was flaky and the prawns were tender and delicious.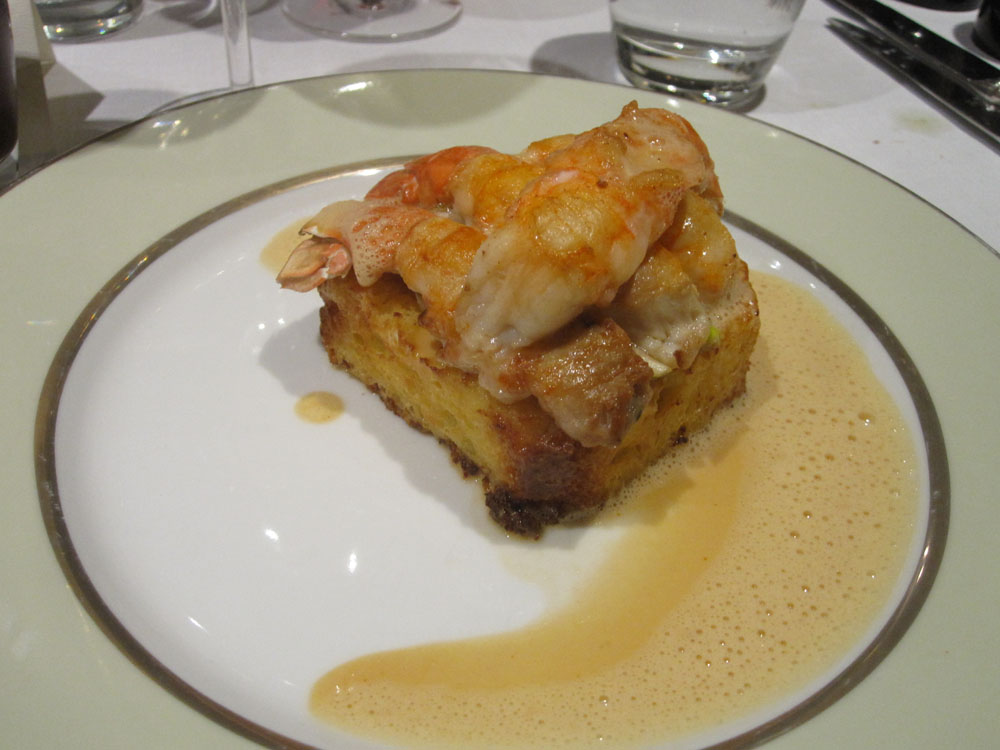 Then came the desserts.  We had a choice of a chocolate cake, a caramel pastry and what looked like a giant macaron filled with strawberries.  I'm not a big dessert person but I had a chance to try all three and they were very good.  Everyone enjoyed what they had.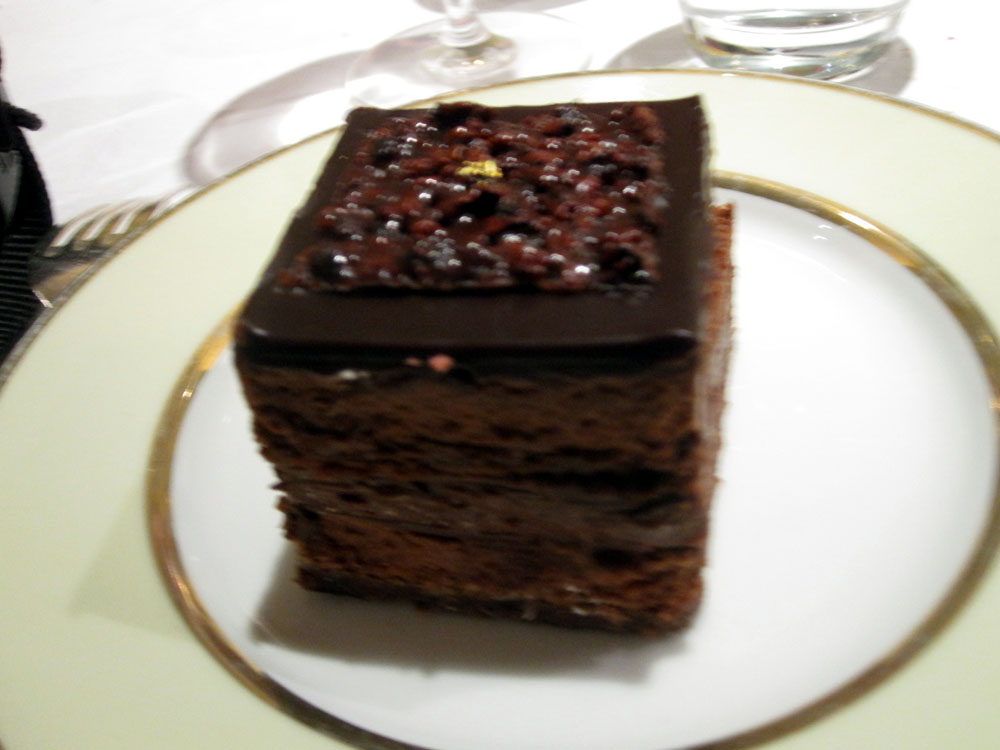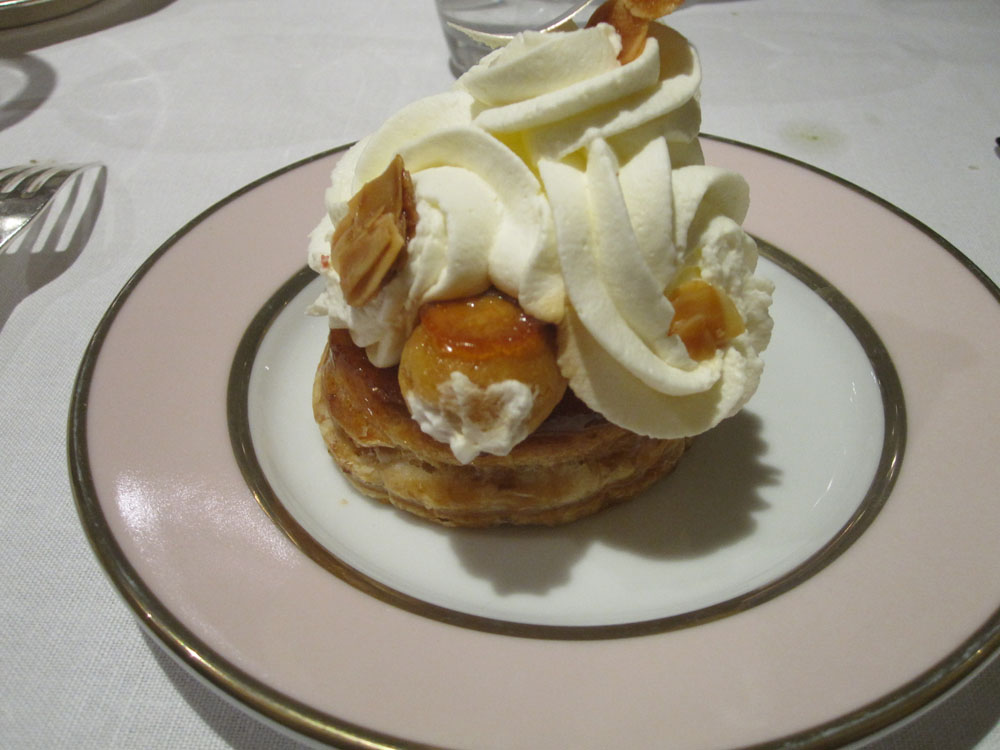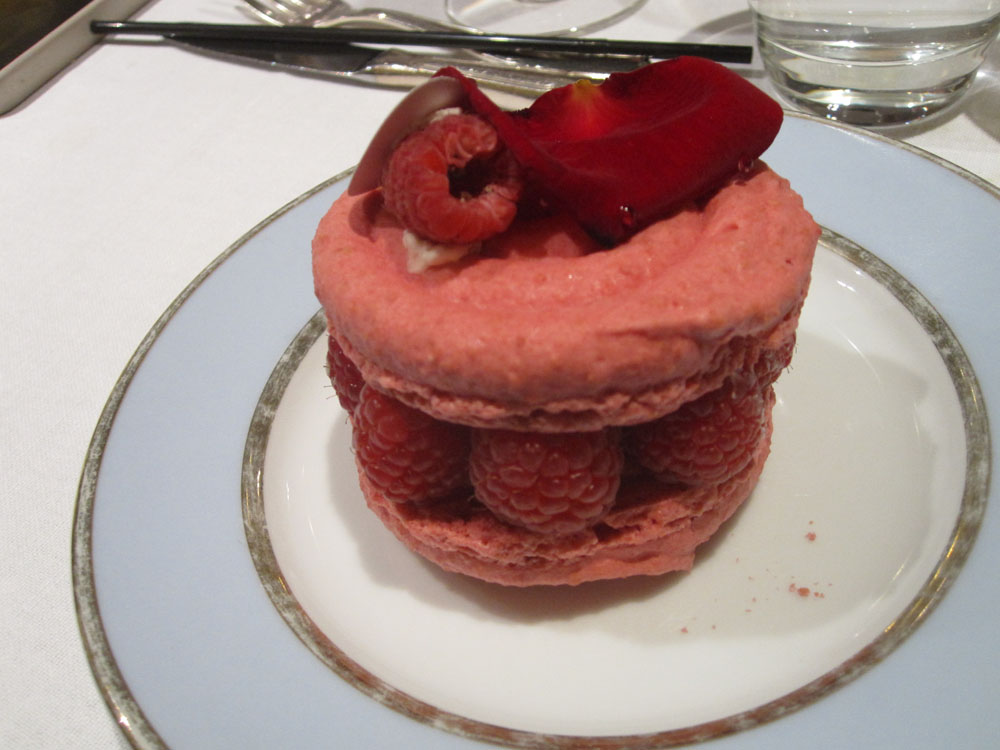 At the end of our meal a small plate arrived with a macaron for everyone at our table.  I topped off the evening with a beautiful cup of espresso.