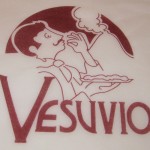 Vesuvio
144 Champs-Elysées
75008 Paris, France
01 43 59 68 69
Yes, we ate Pizza in Paris!!!
During some of on-your-own time in Paris we took a stroll down the Champs-Elysées.  Our ultimate destination was the Louis Vuitton store, but we took some time to walk up and down this high-end shopping area in Paris to take in the sights and sounds.
Feeling a little hungry we looked for a small cafe.  Unfortunately nothing on the Champs-Elysées in this area looked inviting.  Everything we came across seemed too fancy for what we were in the mood for and all seemed a little expensive.
We looked down one of the side streets and saw a sign for Vesuvio Pizza and thought we would give it a try.  Pizza in Paris – what a wild idea!!!
The place was small, even by Paris standards, and the tables were tight.  It was incredibly busy the day we went and what struck me the most was the amount of people speaking French.  It felt like this was a place where Parisians went for their pizza fix, and that made me feel like we made a good choice.
We ordered two pizzas for the four of us.  They were hot and fresh.  While not the 'typical New York' style, they were delicious.  The crust was think and a little doughy (which is not a bad thing) and the toppings were plentiful.
One was mozzarella and prosciutto…
…. the other was mozzarella, prosciutto and mushroom.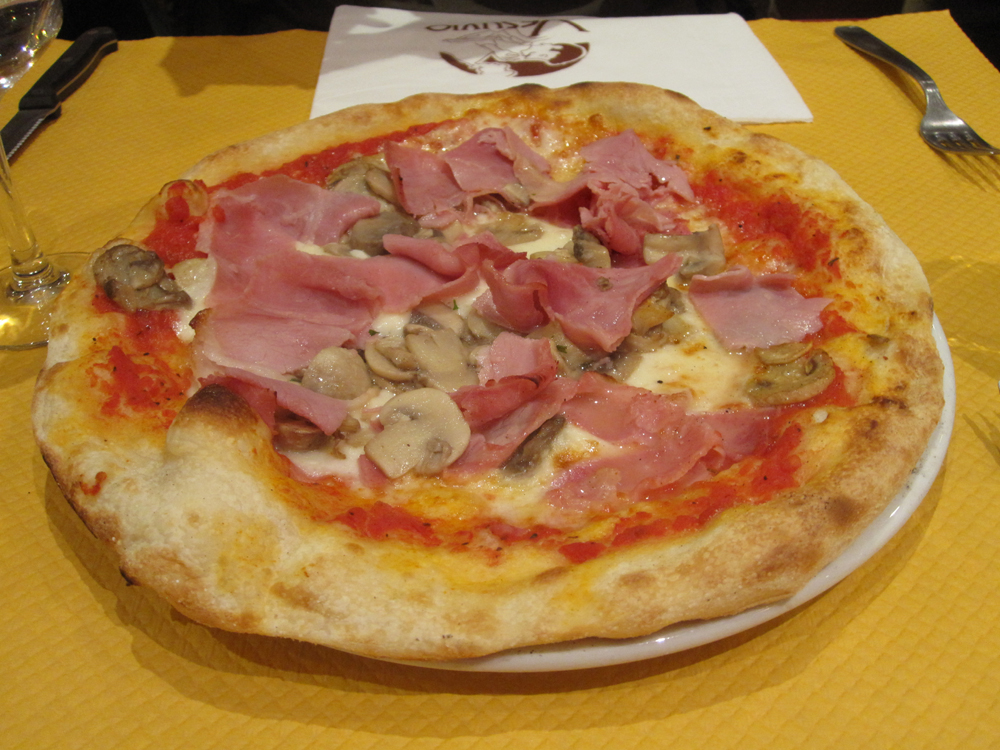 You might think we were crazy to try Pizza in Paris, we were sure glad we did!!!