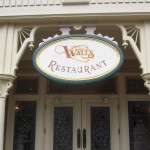 Walts Restaurant
Disneyland Paris
Day two of the Disneyland portion of our Adventures by Disney trip is another jam-pacted day. We are up bright and early to meet in the park for a photoshoot by the castle.  This is an awesome experience for any Disney fan.  Not only are we in the park before any resort guest but we have a private photographer taking pictures of our group (families, friends, individuals, however we wanted) in front of Sleeping Beauty's Castle WITH Mickey Mouse and Minnie Mouse!!! 
We are the envy of all the other park guests as they start to arrive.
After our picture taking session we then walk back down Main Street for breakfast at Walt's Restaurant   Situated on the second floor it offers an incredible perspective of the park as it comes to life for the day.  This restaurant feels very similar to Club 33 in Disneyland California (the members only club located in New Orleans Square) but Walt's is open to the public. Today we are having a private breakfast just for our group; normally this restaurant is only open for lunch and dinner.
The interior is decorated with many pieces of artwork and several maquettes (sculptures used by animators as a reference during production).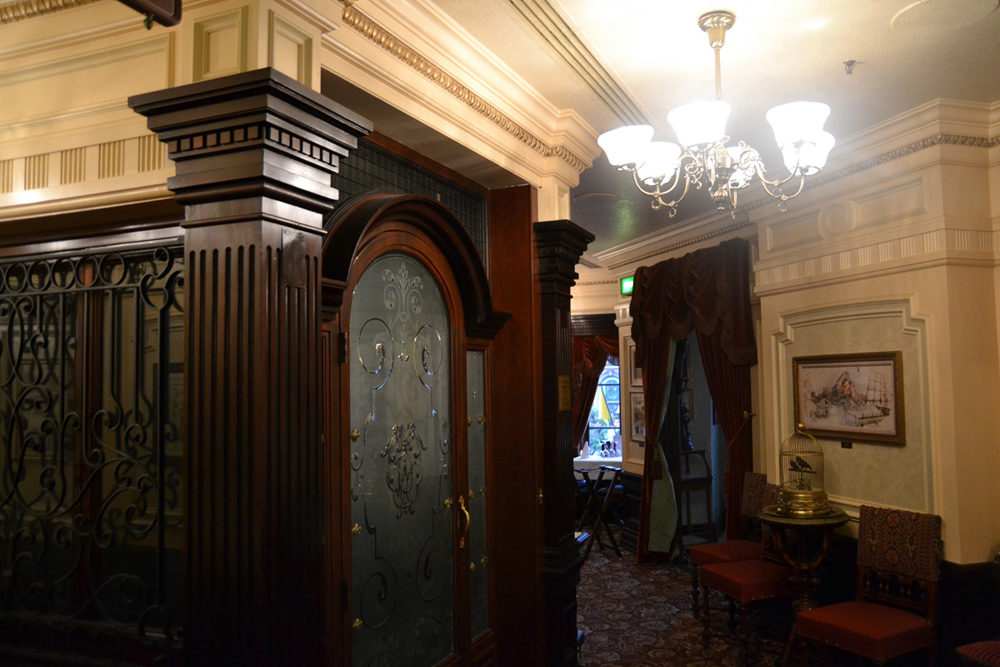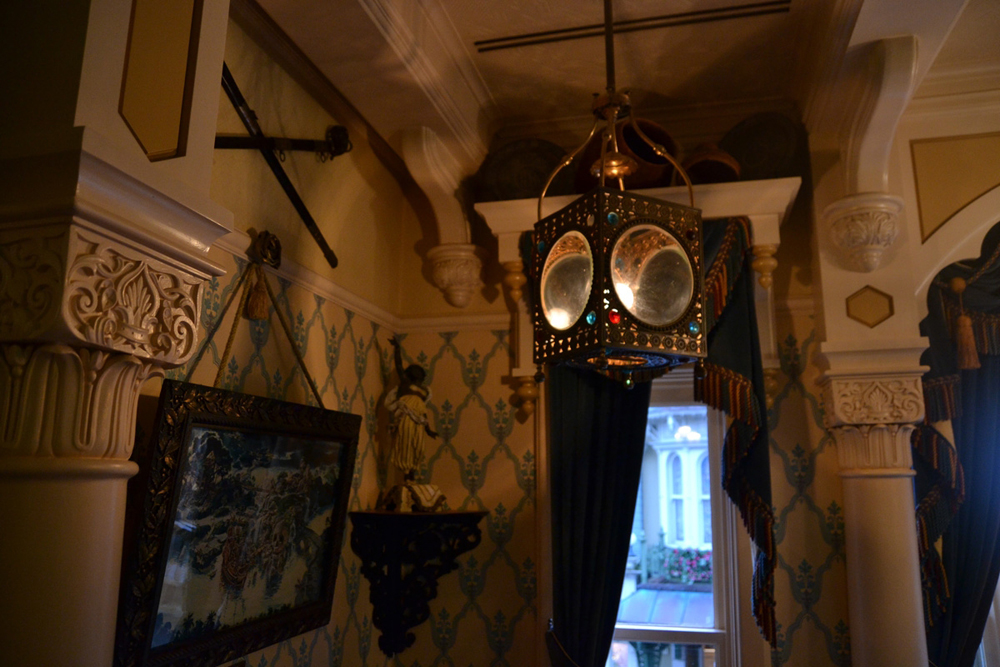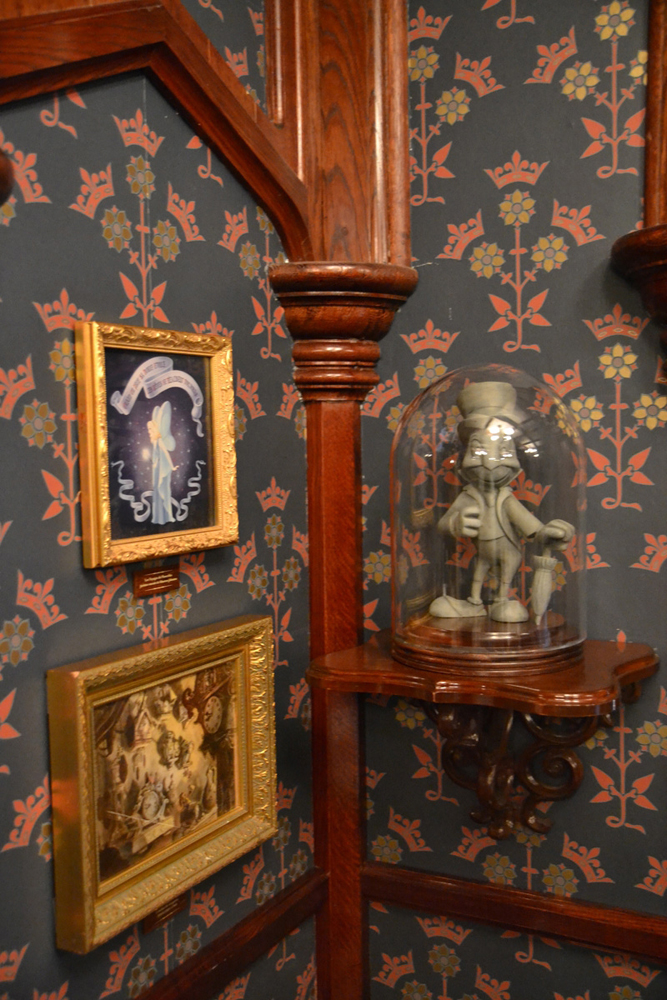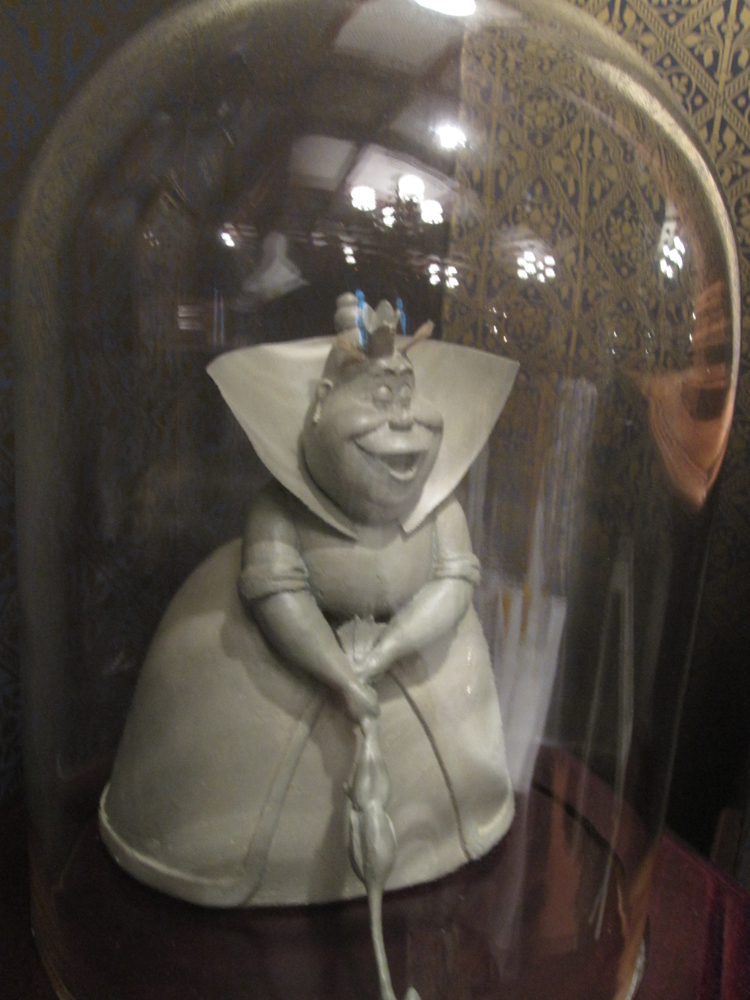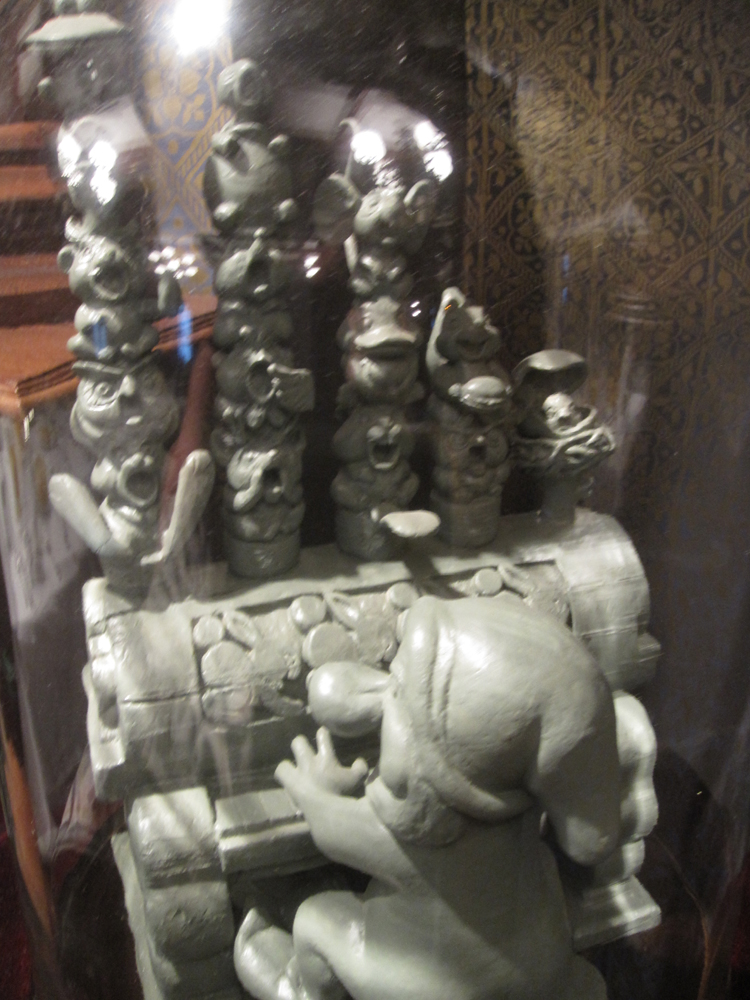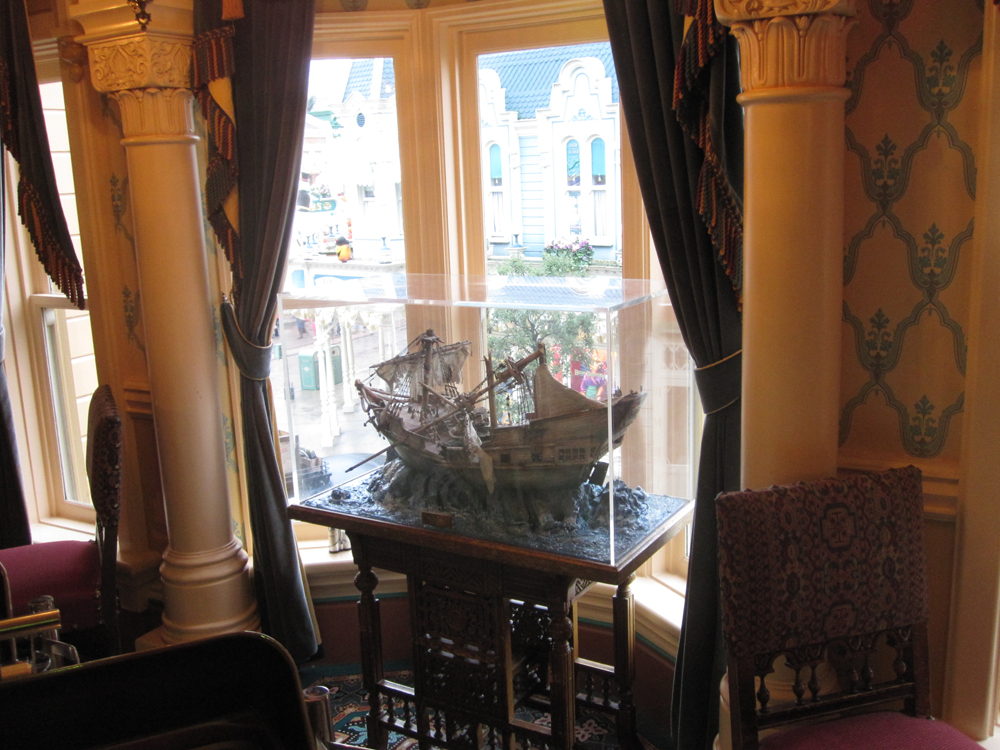 Breakfast was set-up buffet-style and was the most 'American' of the all breakfasts we have had our entire trip.  There was, of course, the obligatory cheese and meat plates along with delicious rolls.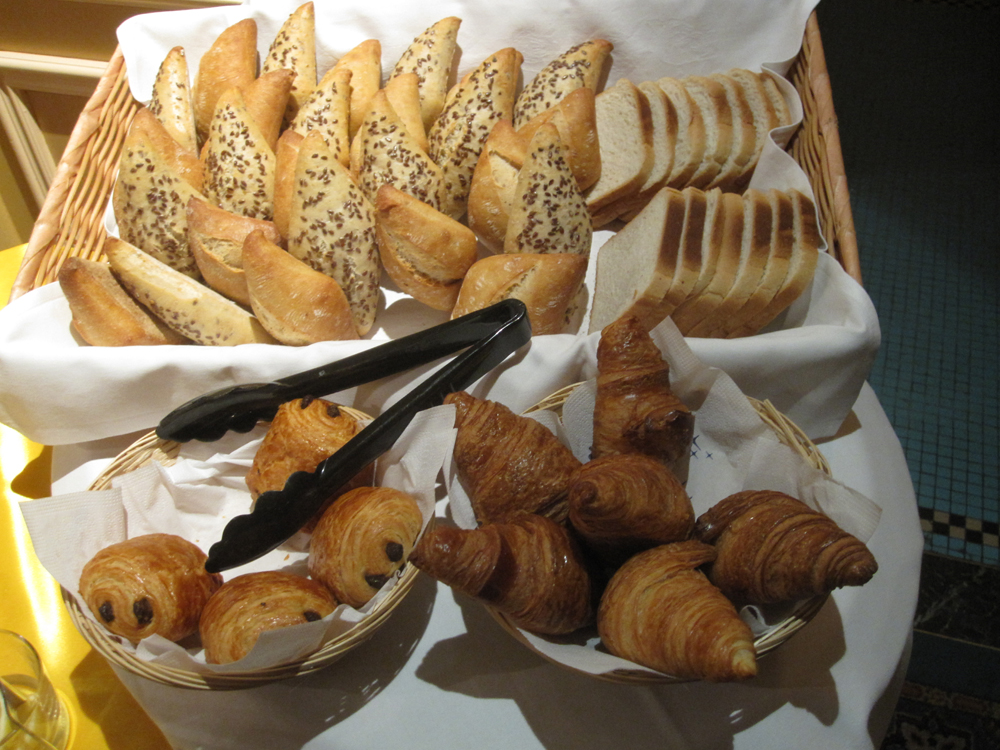 Hot items included scrambled eggs (nice and tight, unlike the others we have encountered all trip), bacon, sausage, tomatoes and hash browns.  The fact that these trays were nearly empty by the time I got around to them tells me that folks were enjoying the food – I sure did.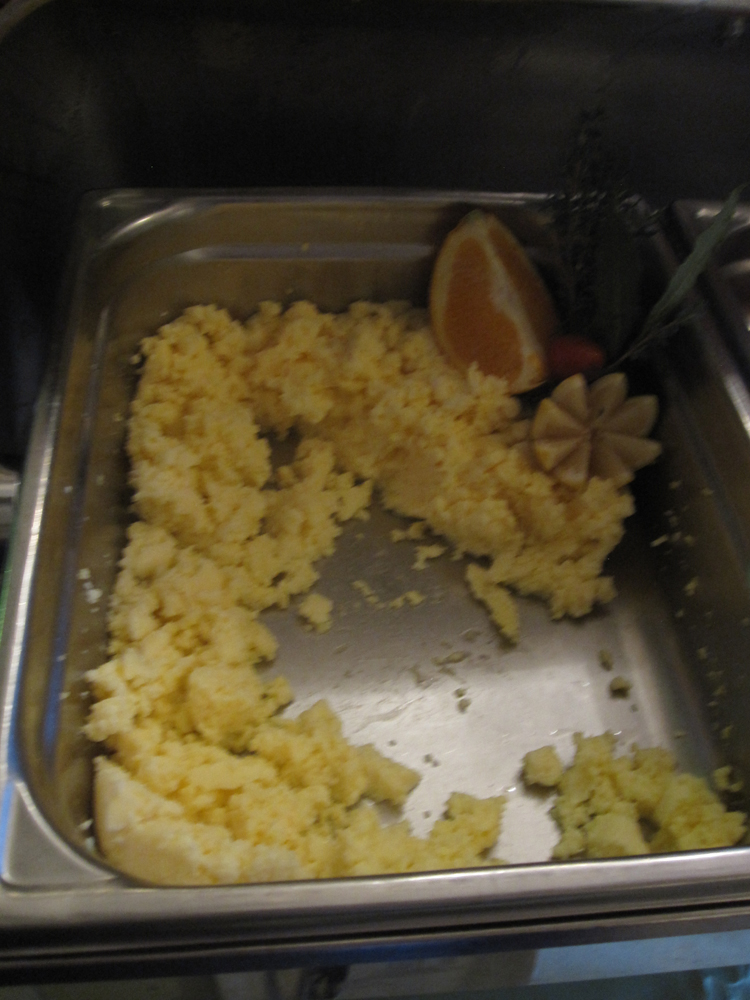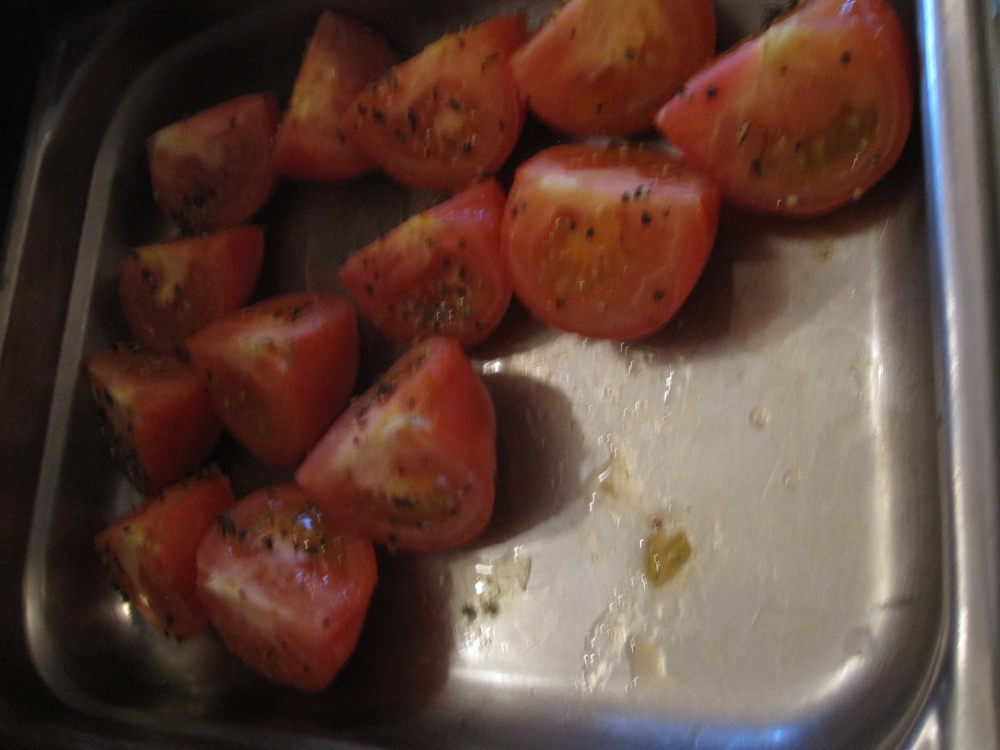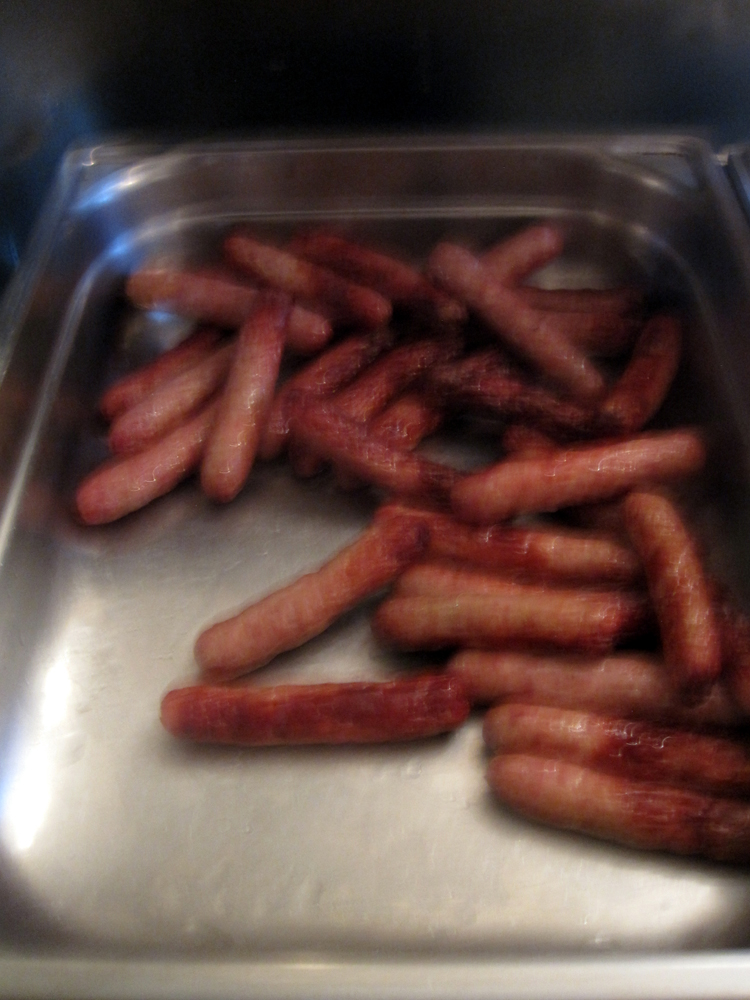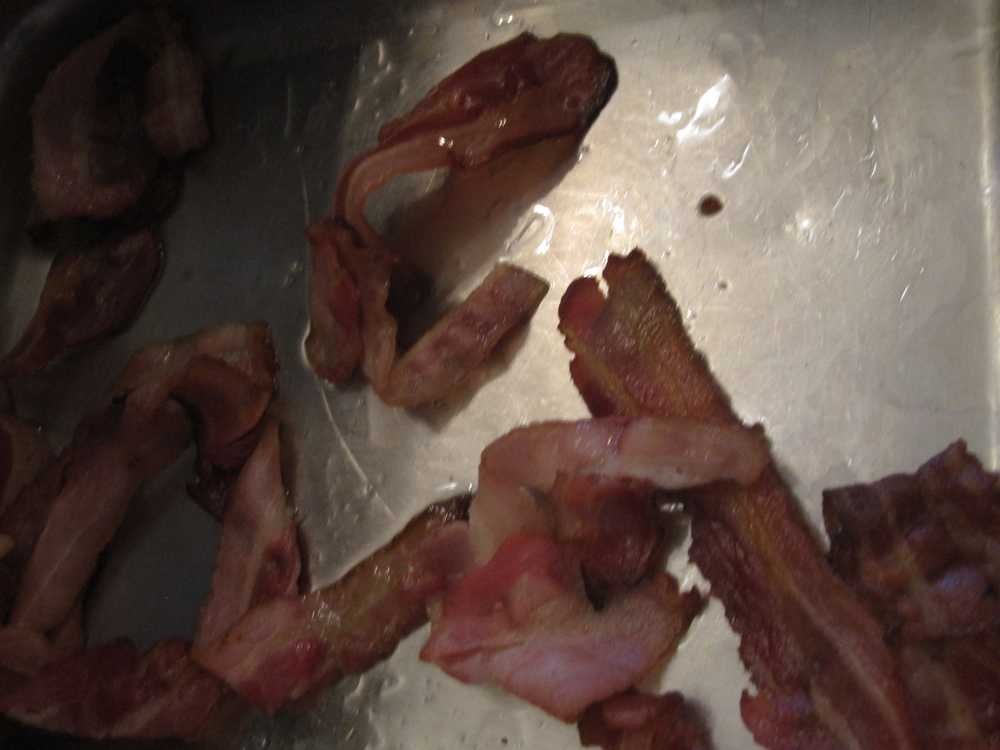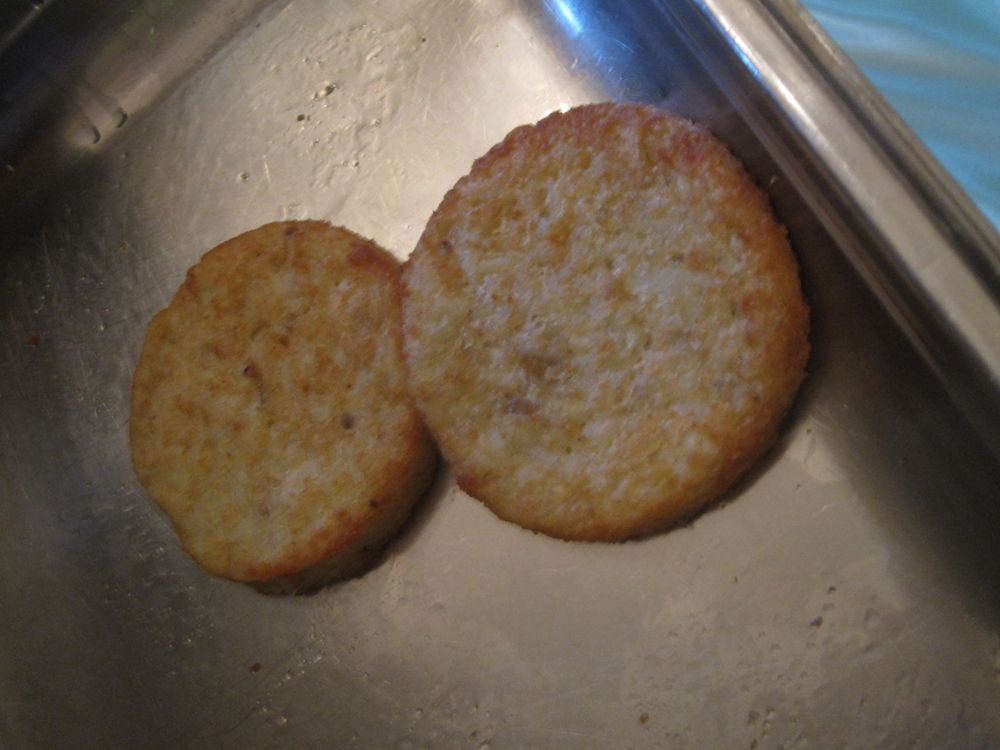 Something that went over surprisingly well with our group were the boxes of cereal and fruit salad.  I think some of us were just ready for something a little more 'simple' for breakfast after all the rich food so far this trip.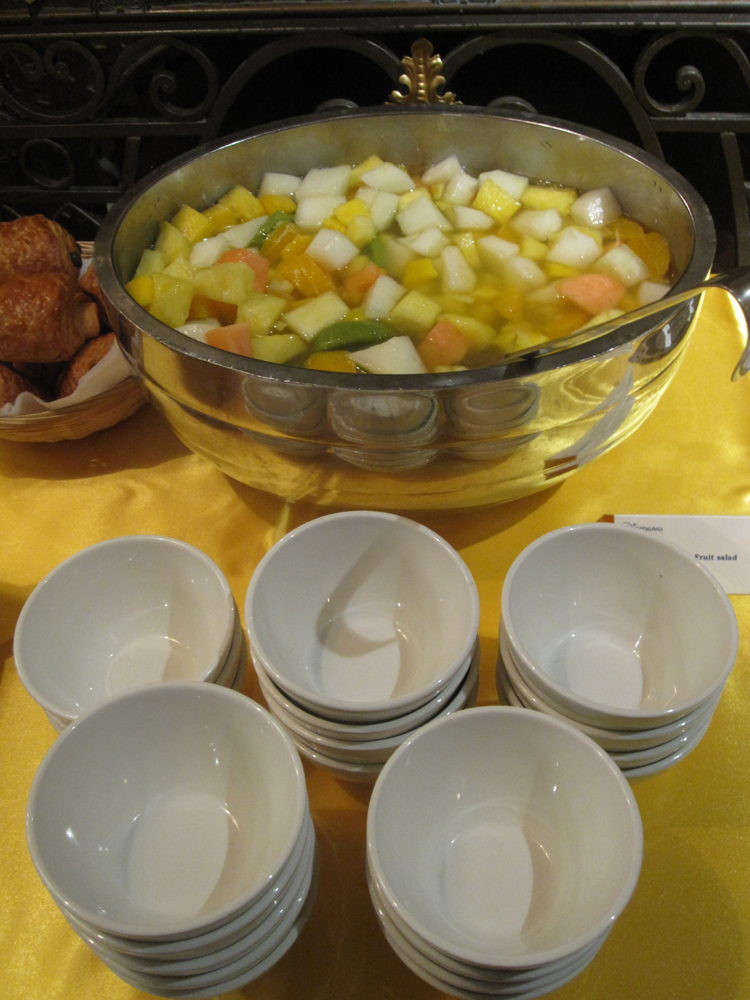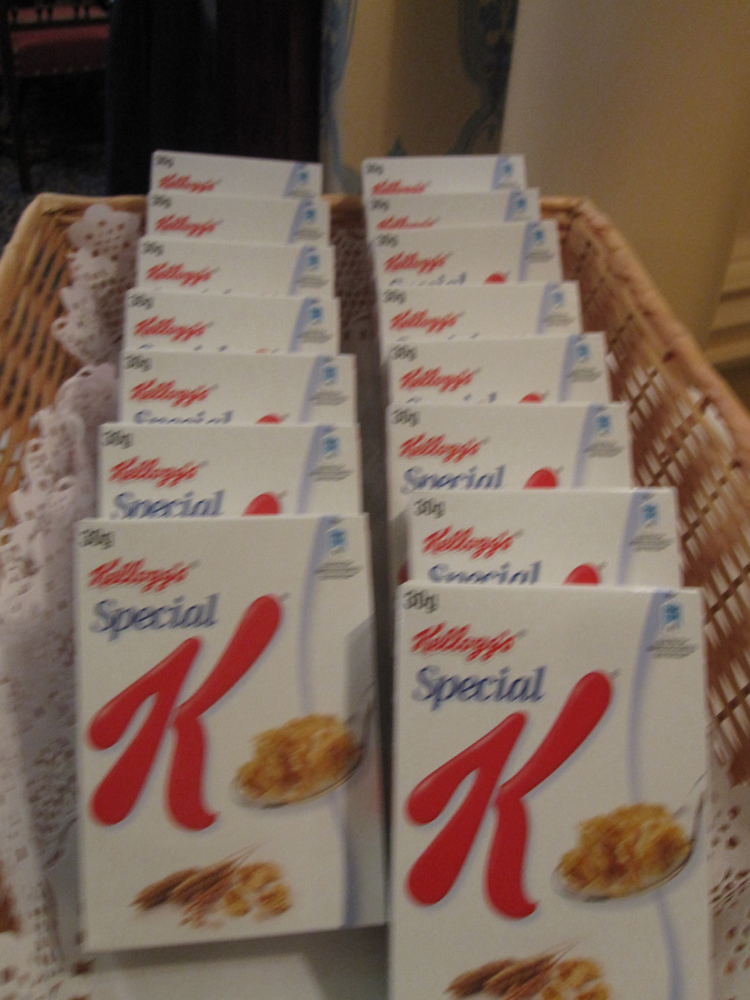 Now for the thing that made us all scratch our heads.  There were containers of Activa yogurt set out among the butter and condiments.  There had been yogurt offered at other breakfasts but why this particular yogurt?  Where they trying tell us something?  Was it due to guest demand?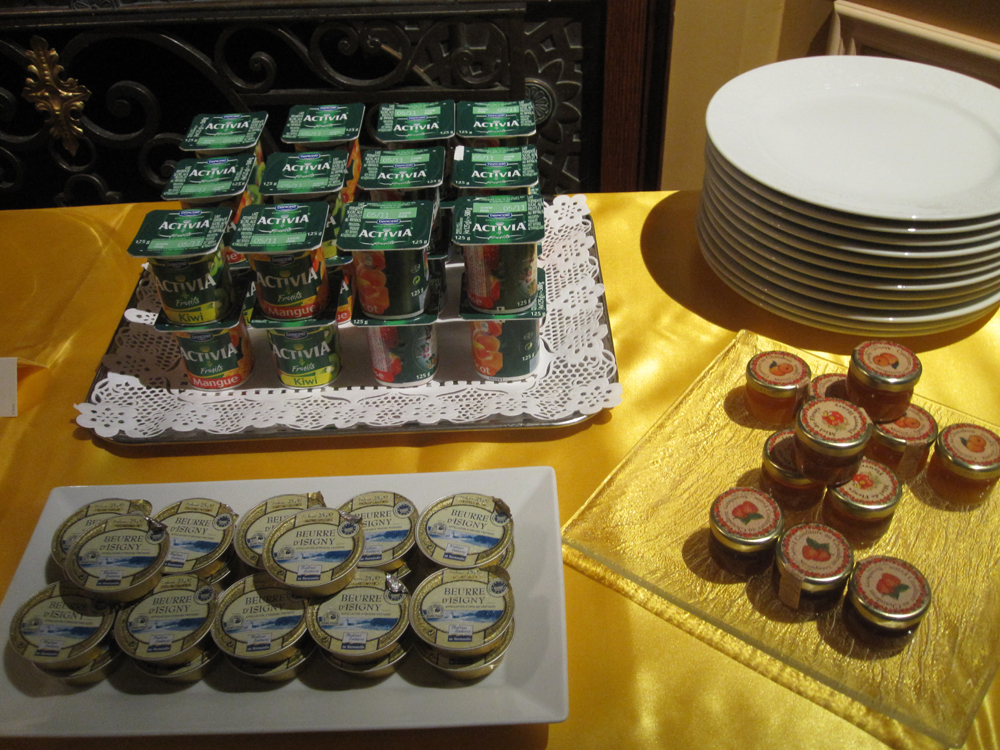 Everyone seemed to enjoy their breakfast.  It felt like we had more time this morning than others and that felt a bit luxurious.  Especially since we had a big day ahead of us!!!