After leaving Foxhills Resort we made our way to Paris. It was a truly exciting and busy day.  We took a bus to the train station, grabbed a quick bite in the station (it was so quick and at a 'chain' restaurant that it's not even worth writing about).  Then it was on the Eurostar to Paris!!
After arriving in Paris we headed straight for the Eiffel Tower.  Some went all the way to the top, some halfway and some of us stayed on the ground.  We decided on our last trip that the city wasn't as spectacular when the tower wasn't in site, so we stayed below and explored.
After the  Eiffel Tower it was on to our hotel, The Hotel du Collectionneur Arc de Triomphe (formerly Hilton Arc de Triomphe) where our welcome to Paris to dinner awaits.
Up until this point it had been a fantastic Foodie trip.  It seemed that almost everywhere we ate we had great food.  There would be more great food to come, but this particular meal was a huge disappointment.  It was so bad that it was almost a shock to our systems.  Pretty much everyone on our trip had compaints about the food during this particular meal.
While it all looked good, nothing seemed to taste right.  The appetizers were appealling and plentify, but all were a disappointment.  The fish tartar basically tasted like old, chopped up fish.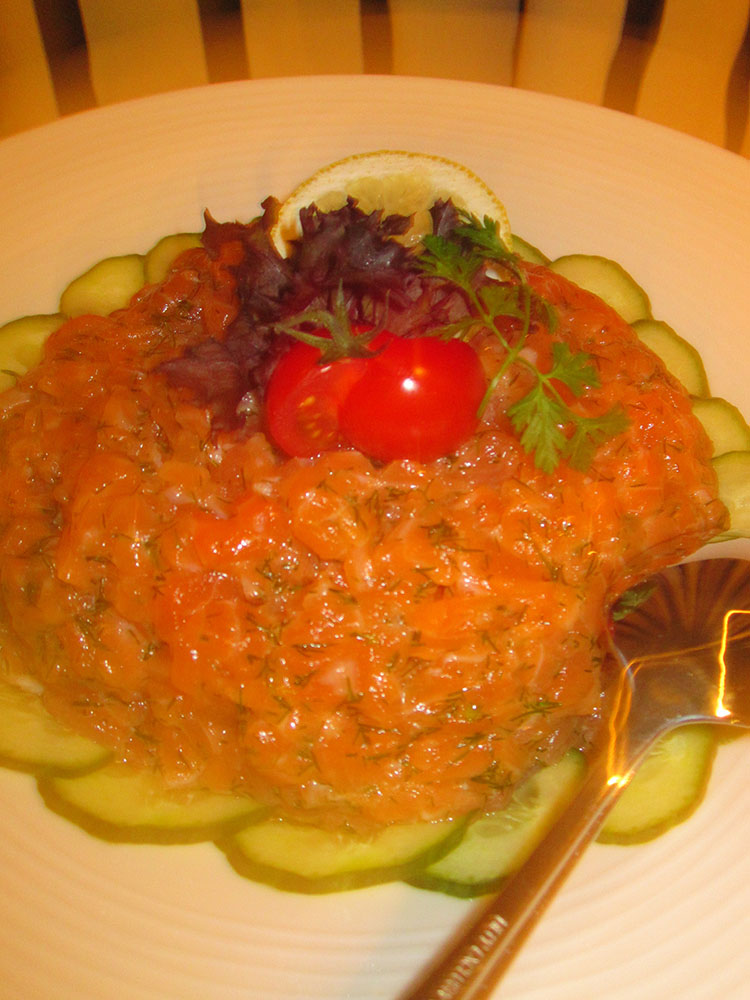 There were  vegetables that while not particulary bad they didn't seem to have any seasoning or flavor at all.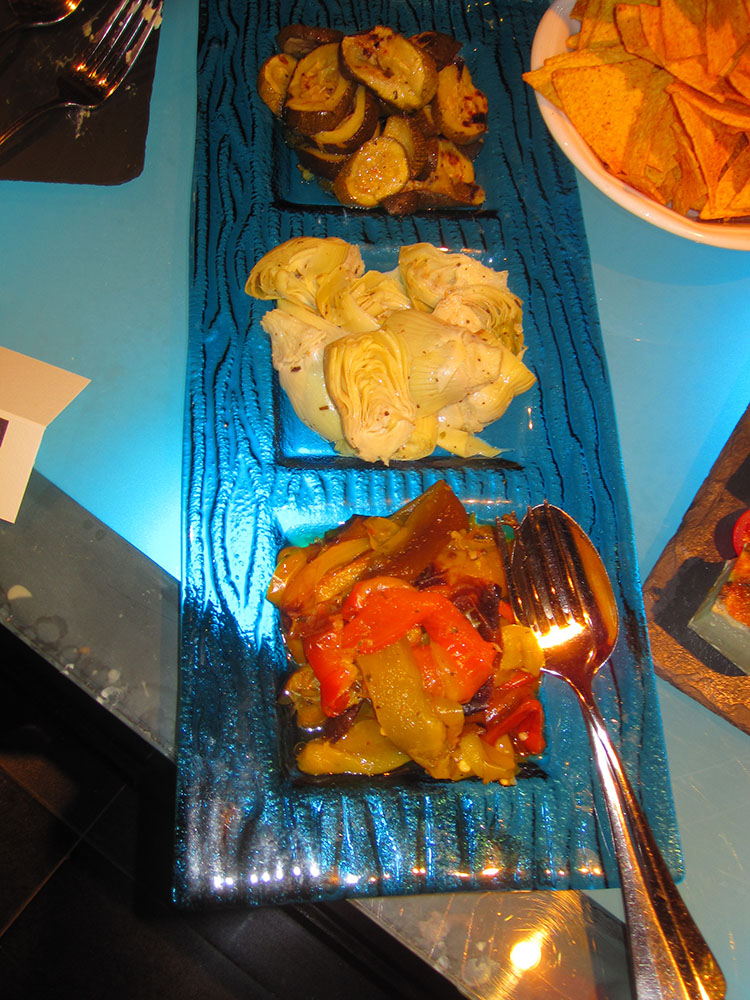 The mini quiches seemed to have been the least offensive offering on the cold side, but still they were bland and had a strange texture that some folks found too unusual to even try,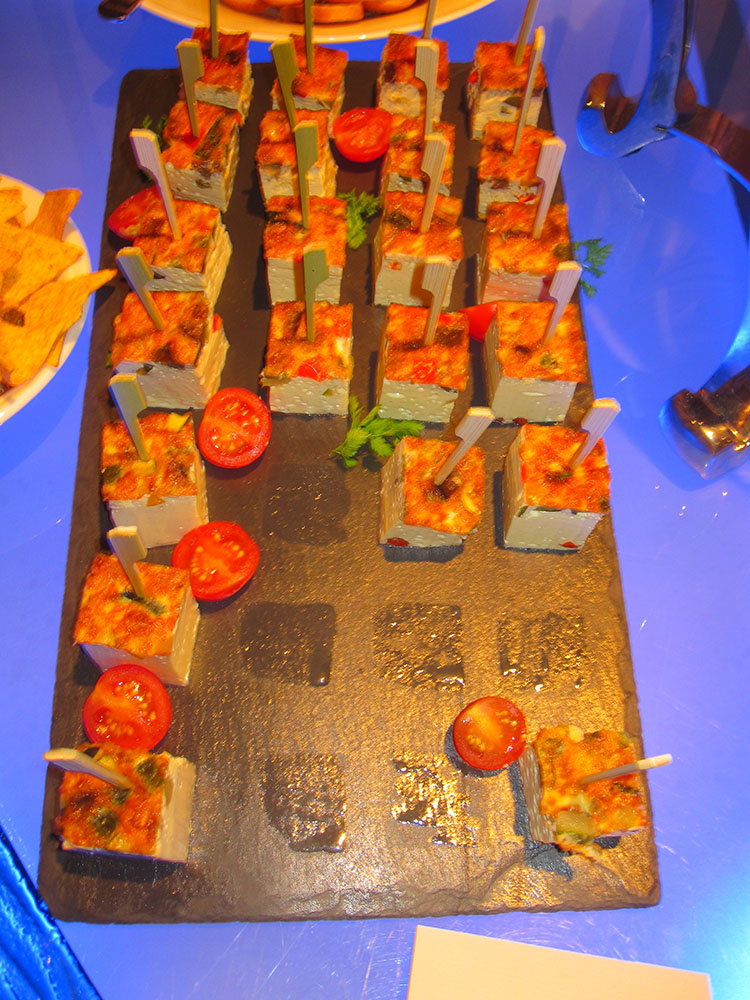 The biggest offender of the appetizer selections was chicken enrobbed in a white sauce.  Not only were they cold but no one could identify the actual flavor of the sauce.  One person thought it might be white chocolate – which immediately gave me fits!!
One bright spot of the appetizers were mini hamburgers.  While not great, they didn't seem to offend anyone and were the most palatable of all the appetizers offered.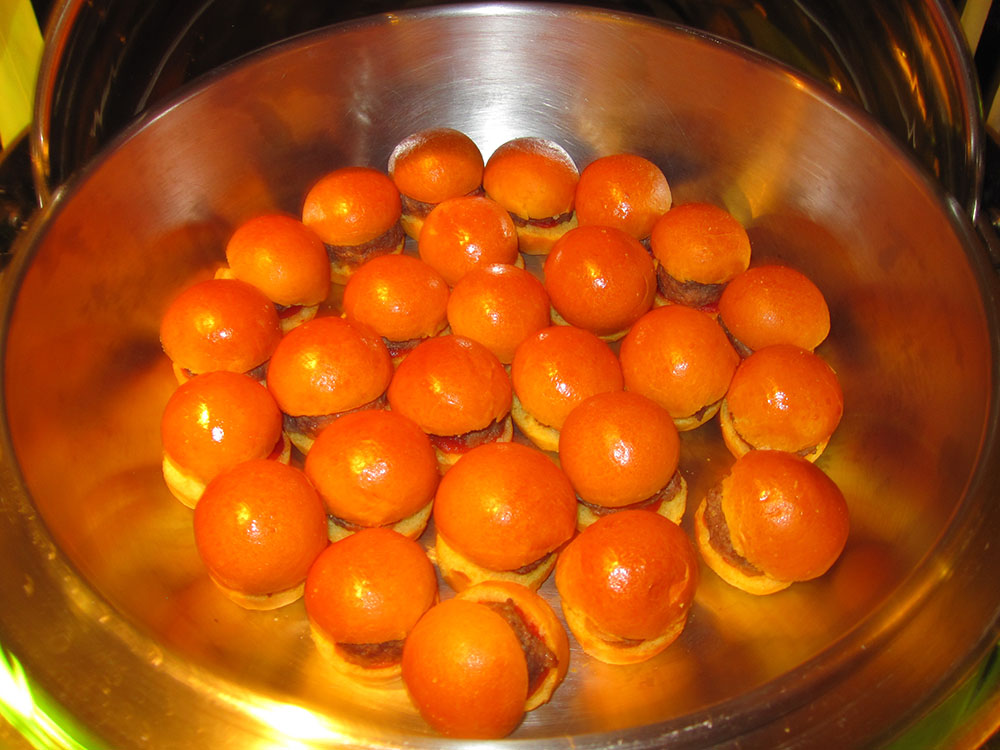 Hot dishes consisted of macaroni in a red sauce, fish in a lemon sauce and chicken in some other kind of sauce.  To be honest at this point I actually stopped eating the entrees they were so bad.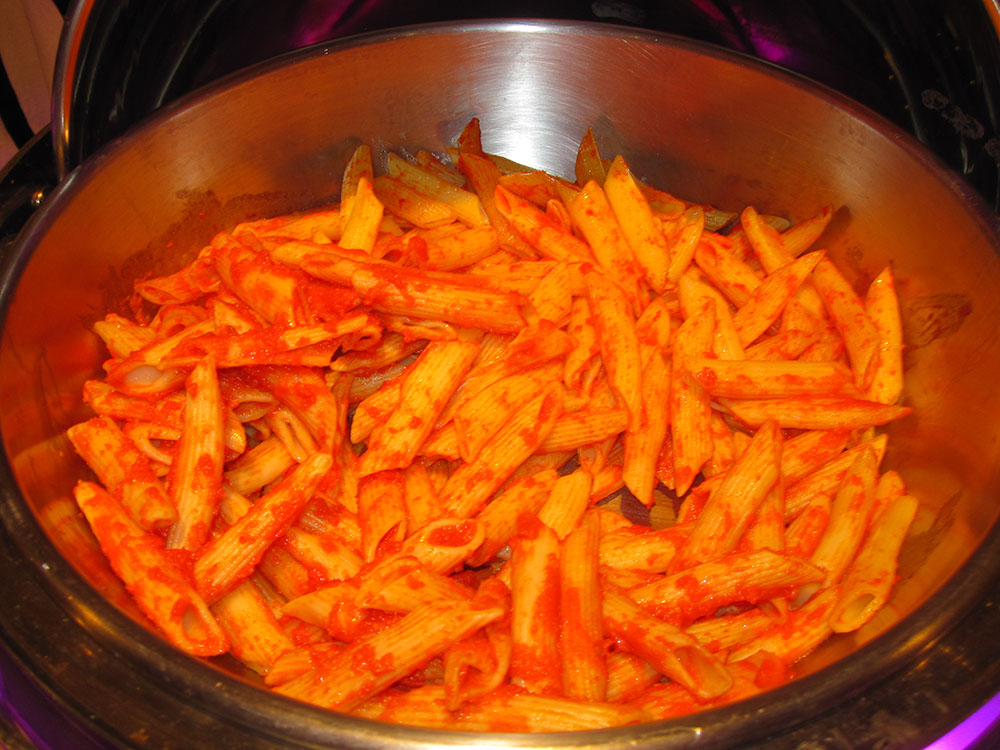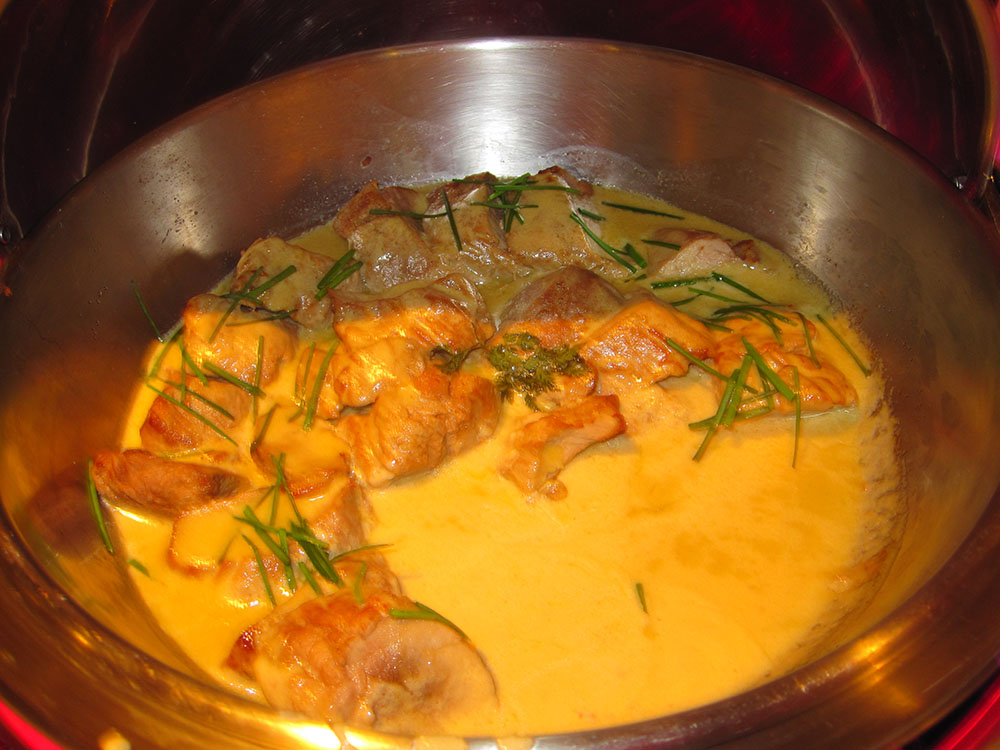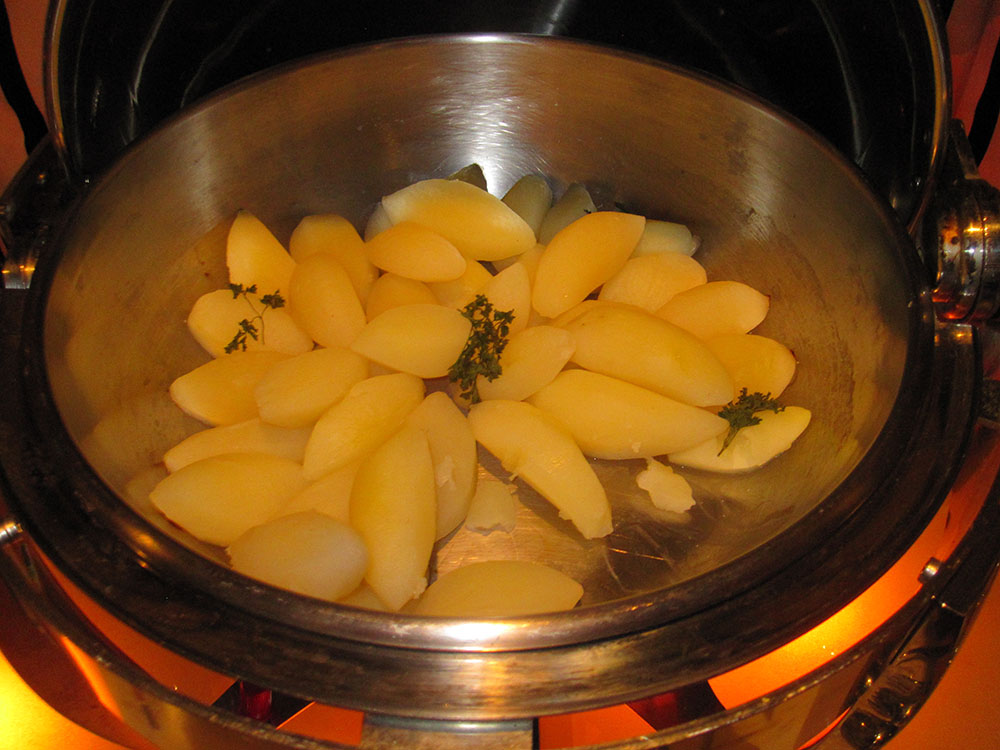 The desserts were where I really got angry.  They all looked so delicous that I coudn't wait to dive in.  I thought my reward for sitting through such an awefull meal was going to be dessert.  Boy, was I ever wrong.  They ranged from bland to so tart you couldn't even eat them.  What a disappointment.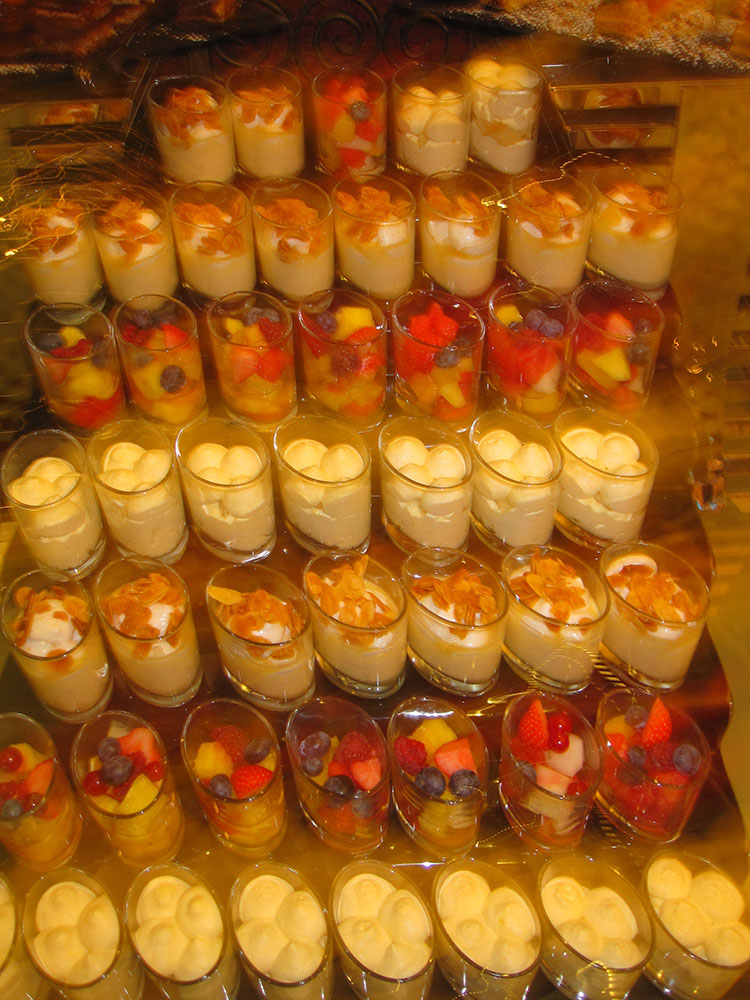 There was of course the obligatory cheese plate.  Thank goodness for that or I may not have eaten at all.