In my opinion, and I am sure many people feel the same way, food plays a big part of your life and has the power to take you back in time to the first time you tried something, who made it?, Where were you at the time you tried it?,  And who was there eating it with you? I have my family to thank for a lifetime of memories that involved food!
Growing up in a big Italian family, huge dinners and holidays were considered normal to me.  I never thought twice when 20 family members were coming over!
Everything was always so planned and went so smooth, little did I know it was utter chaos!!   Tables pushed together, mixed and matched folding chairs, the days of prep and hours in the kitchen for the women in my family.   This would help make the memories for good times, laughter, conversations, jokes and just being at a big table with the people you love!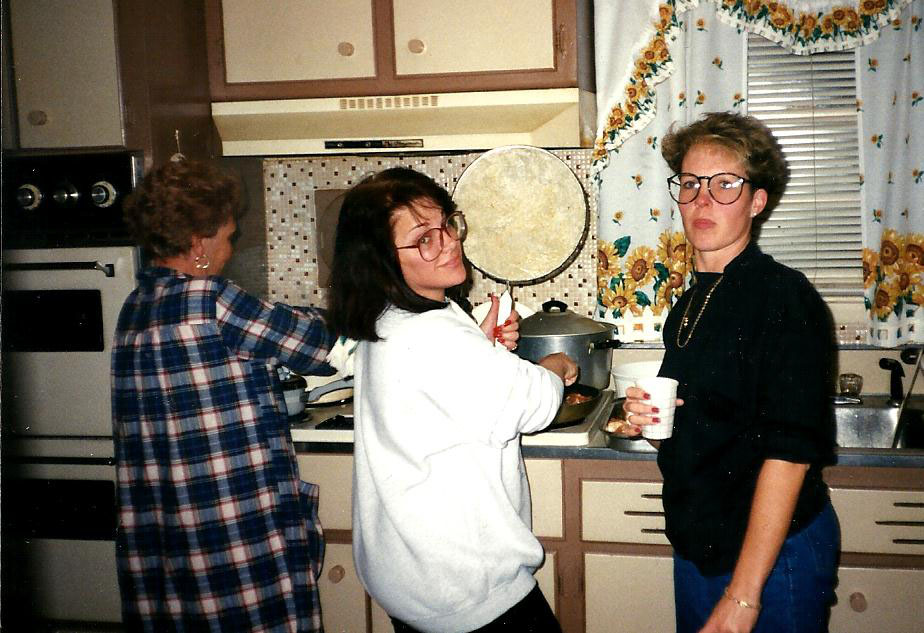 Every event in my family had a different spread.  Christmas every year was a fish feast with multiple courses, including the array of Christmas cookies, pies and deserts my grandmother baked.   She was the baker in the family; in fact she taught me how to bake.  Every year around Christmas time I would go to her house and we would bake cookies, pies and deserts for hours!  To this day around Christmas time, even though she has passed on, I still get in my kitchen and make the same recipes we made together.   I travel back in my mind and she's there with me in my kitchen and I'm still that little boy learning.   It's bitter sweet to me and I will carry this tradition out when I have children one day.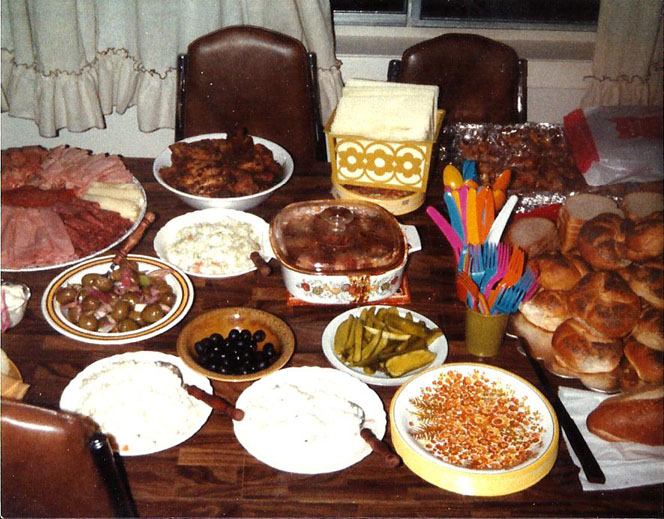 As I look back at family photos, I see that not much has changed, the things that were normal to me as a kid, were normal for my parents and probably my grandparents.  Even times when I'm down and miss my family, where do I turn? To food and what cheers me up is making something that has nostalgia to it.
I've even been introducing my husband to family recipes and he loves them, I get excited when he asks me to make something that has been in my family for generations. I get to travel back in my mind of when I first learned how to make them and who taught me.
At this point in my life many of my family members have passed away, many live in different states and have started new traditions.  My Mother and I have become the cooks and organizers in my family now.  What's amazing to me is now my Nieces have started to show an interest in cooking and my older brother has been asking how to make some of the recipes from the past.
My mother and I have accumulated many recipes through the years, we have even been talking about writing a cook book together so that when we pass on, the recipes can stay alive and in hopes that the new generation can step back in time as we still do!