For our last night in Disneyland Paris, Adventures by Disney arranged a very special farewell dinner for us.  Since our trip was during the same time that Disneyland Paris was decorated for, and celebrating, Halloween we had a private Halloween Party just for our group, complete with decorations, costumes and special guests!!!
After a awesome day in the park and several exclusive rides on The Haunted Mansion just for our group we all walked over to The Lucky Nugget for our farewell dinner.  We were met by Mickey and Minnie dressed in their finest Halloween outfits where we stopped and took pictures.  Once inside we could see tables decorated with Halloween themed place settings and fun little party gifts.  It was an awesome experience to have this very cool venue just for us!!!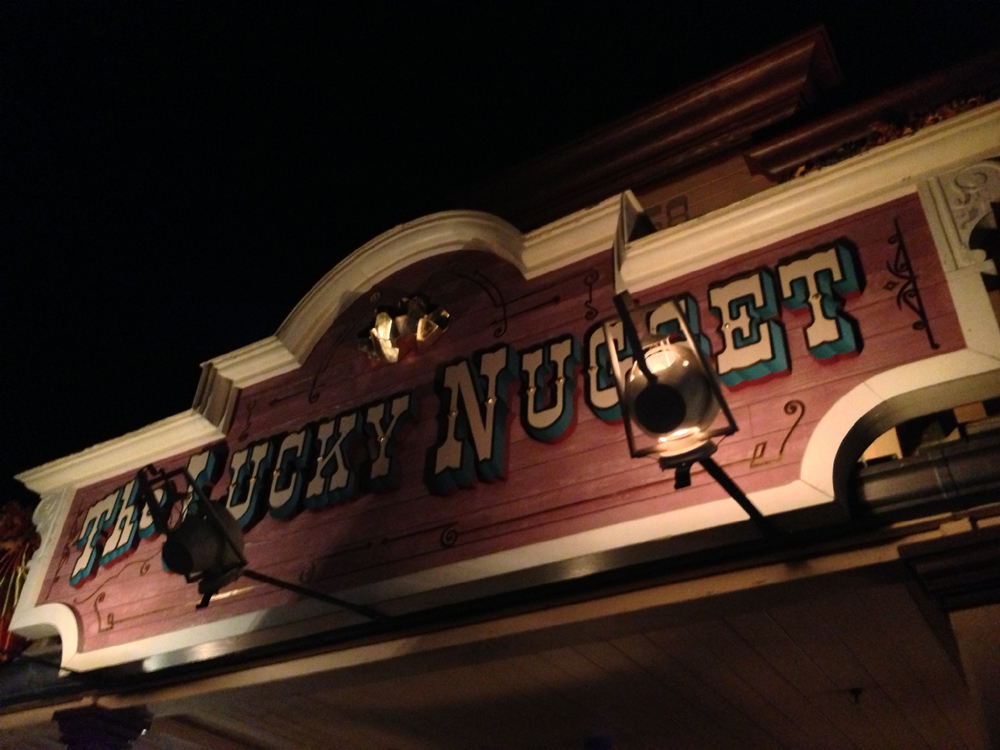 While the food was very good, the night was really about sharing memories and spending our last few hours together as a group.  Many of us were leaving very early in the morning and this would be the last time we would have together.
I apologize that my pictures of the food are not that great.  The lighting was low to add to the Halloween effect of the night.
The food was served buffet style.  We started with appetizers that ranged from cheeses, proscuitto and breads to salmon, tomotoes with mozzarella and a beef with coleslaw dish.  Both the beef and the coleslaw were quite tasty – but it was an odd combination to say the least.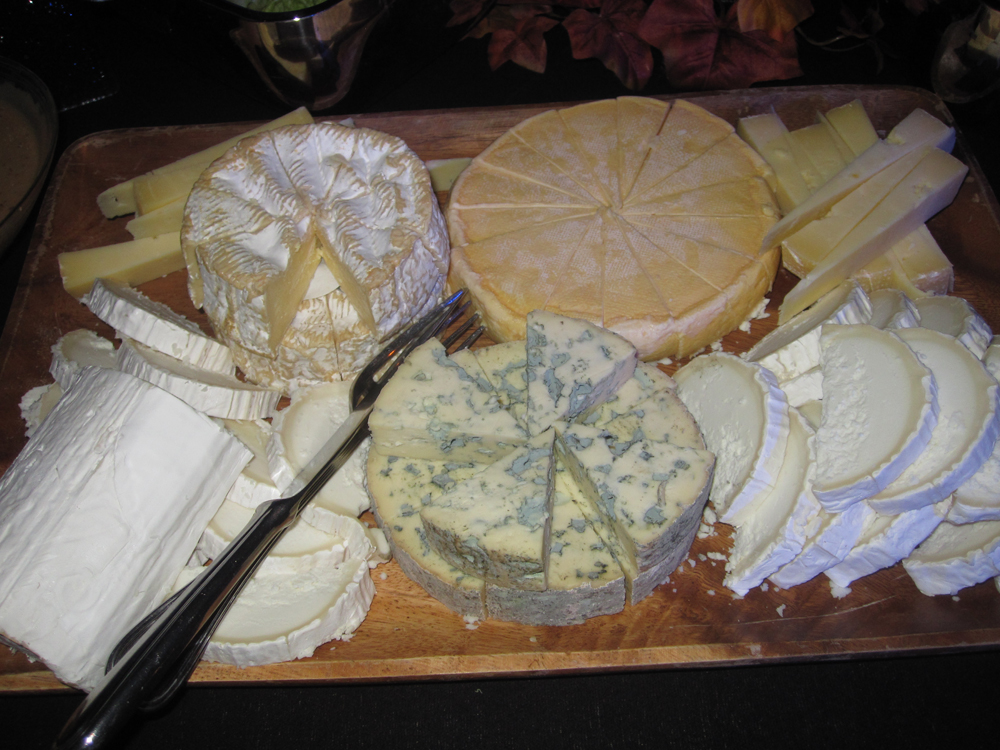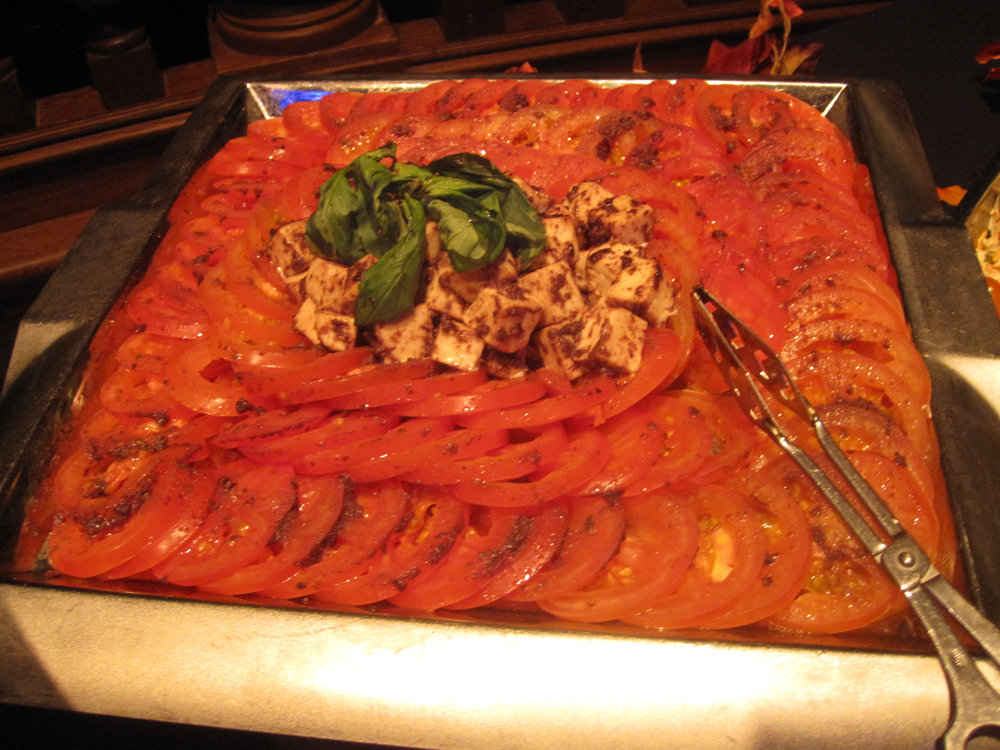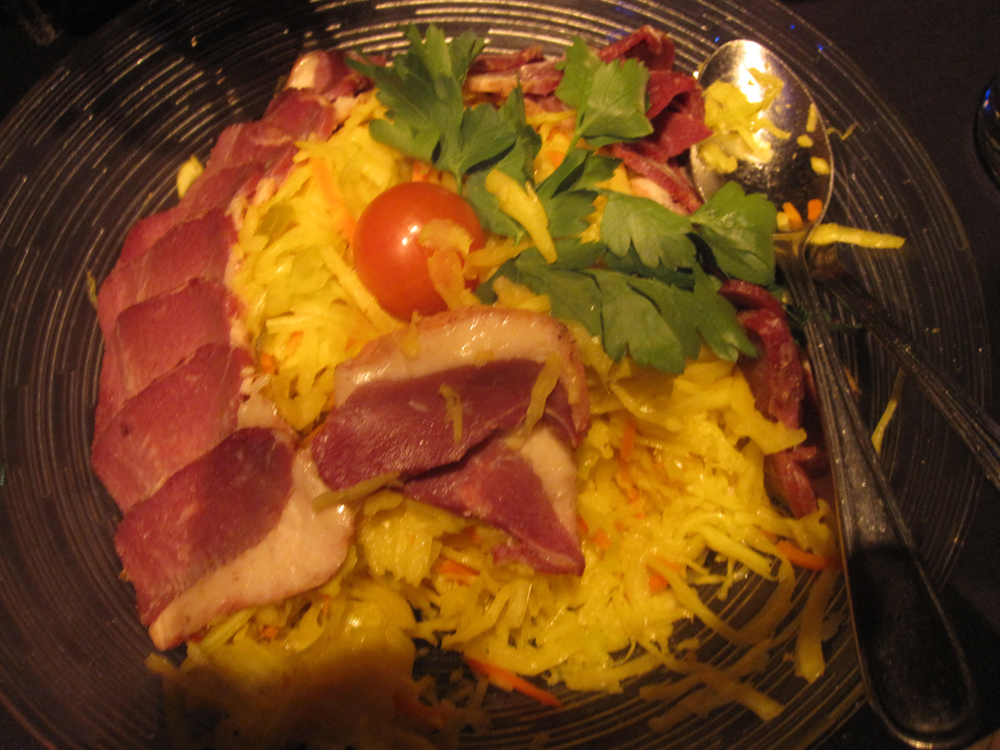 Next on the buffet were the main courses.  We had a ton of choices…tortellini in a cream sauce, root vegetables, barbeque chicken, beef stew, vegetable lasagna and what turned out to be the 'winning dish' – pork with apples.  Man-o-man was that good!!!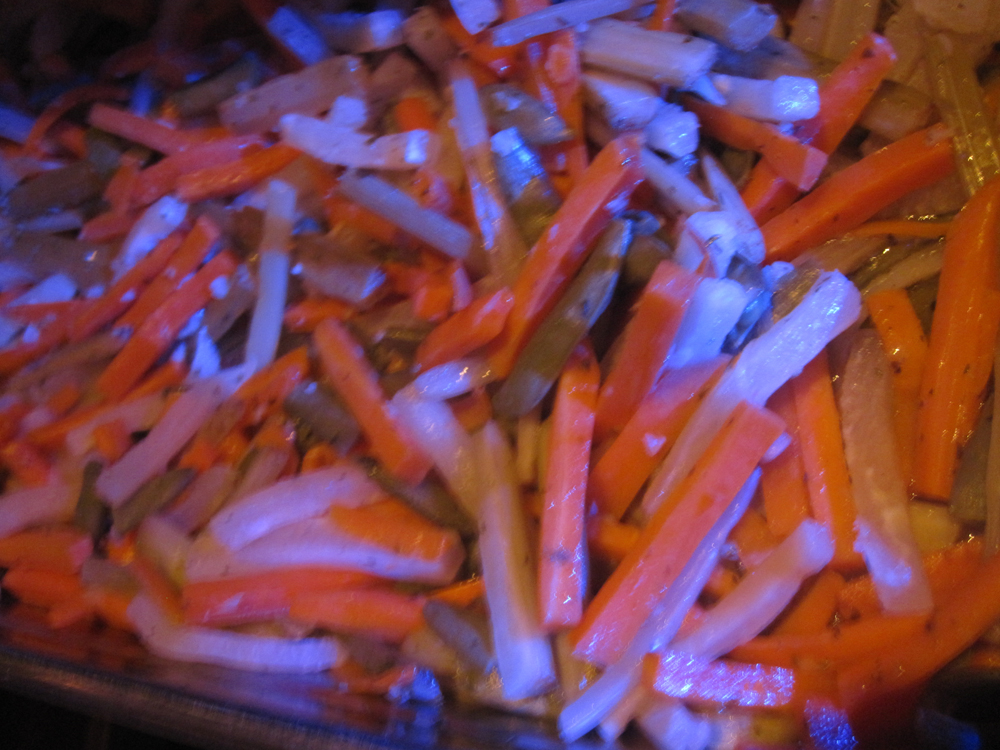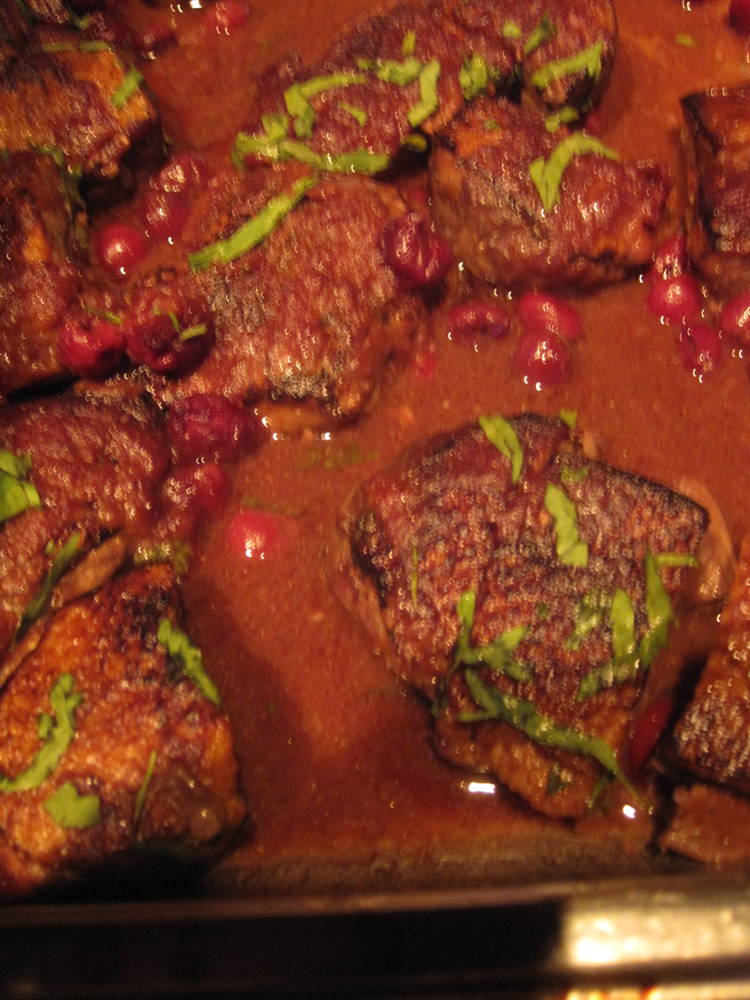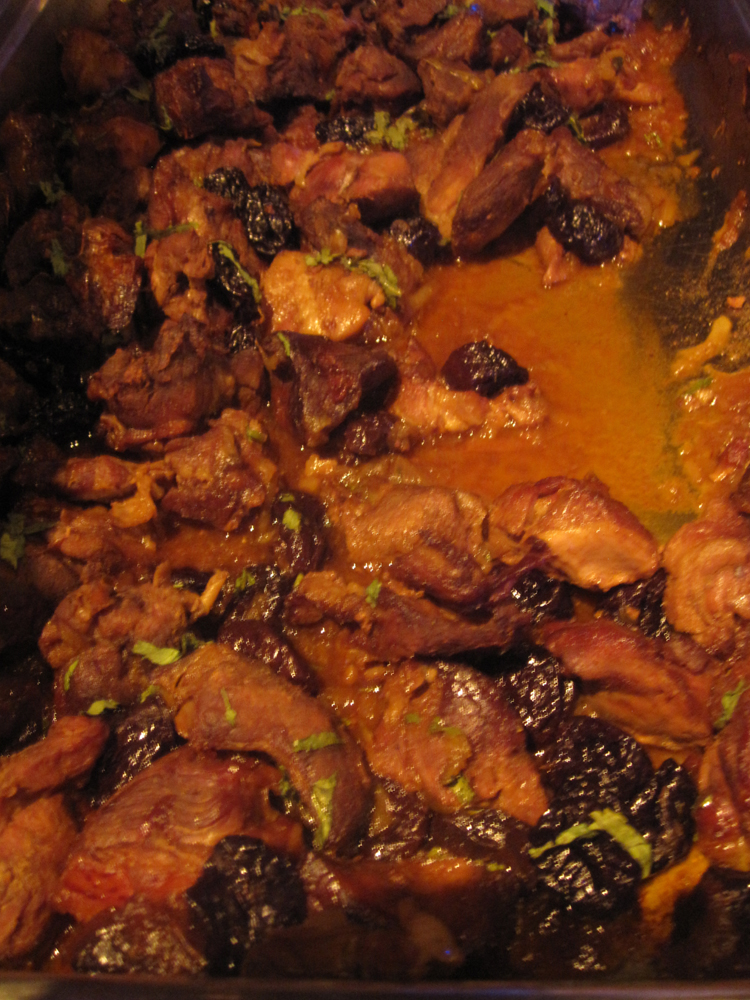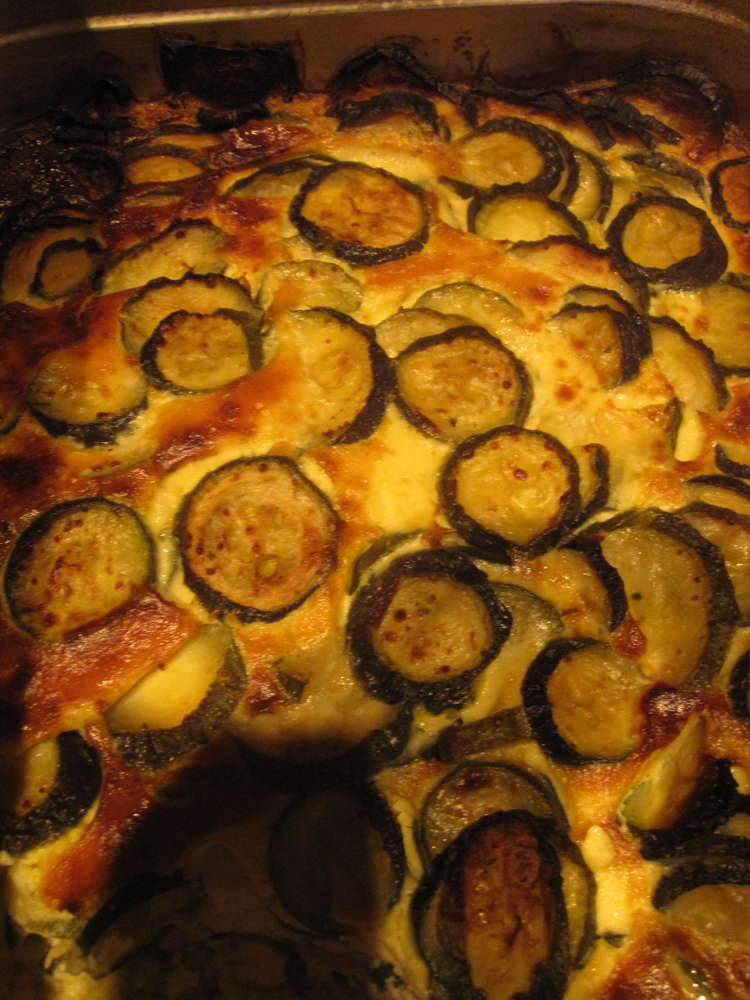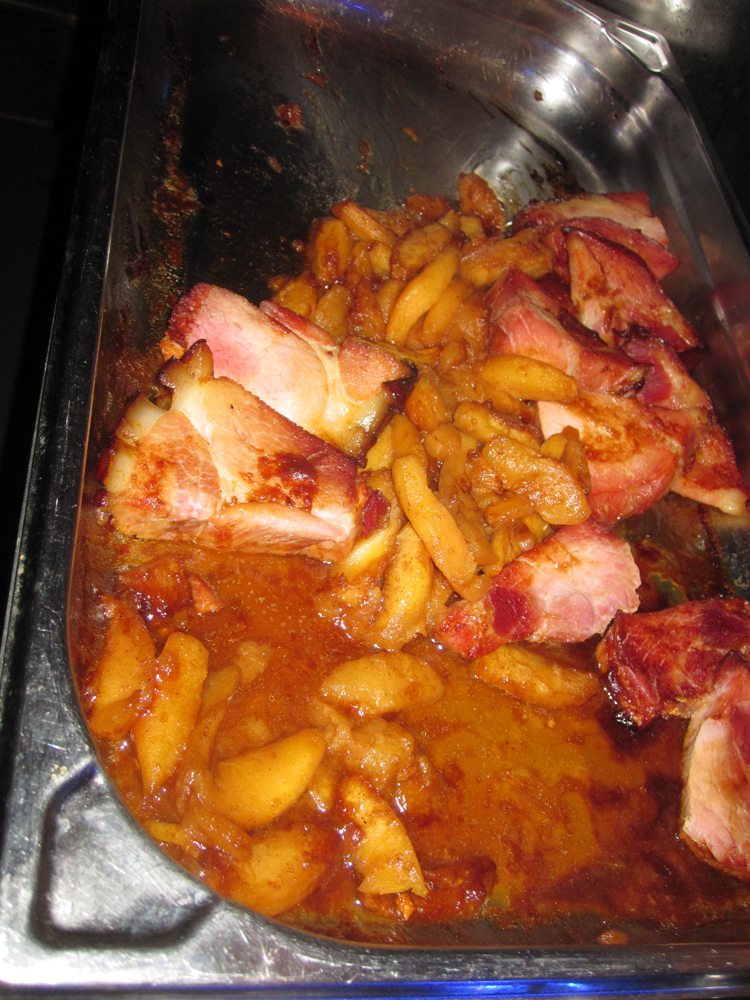 After the appetizers and main dishes were cleaned off of the buffet the desserts were brought out.  They were beautifully displayed and very much enjoyed by our group.  I know I've mentioned in the past that I'm not big on desserts but I did try the mini eclairs and they were delicious.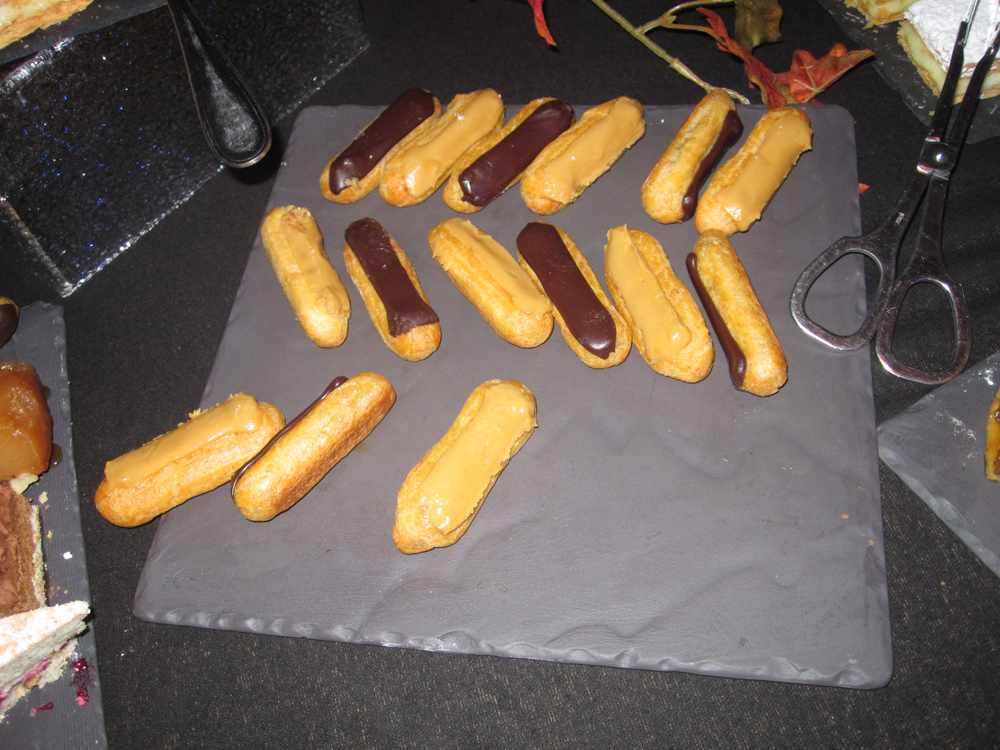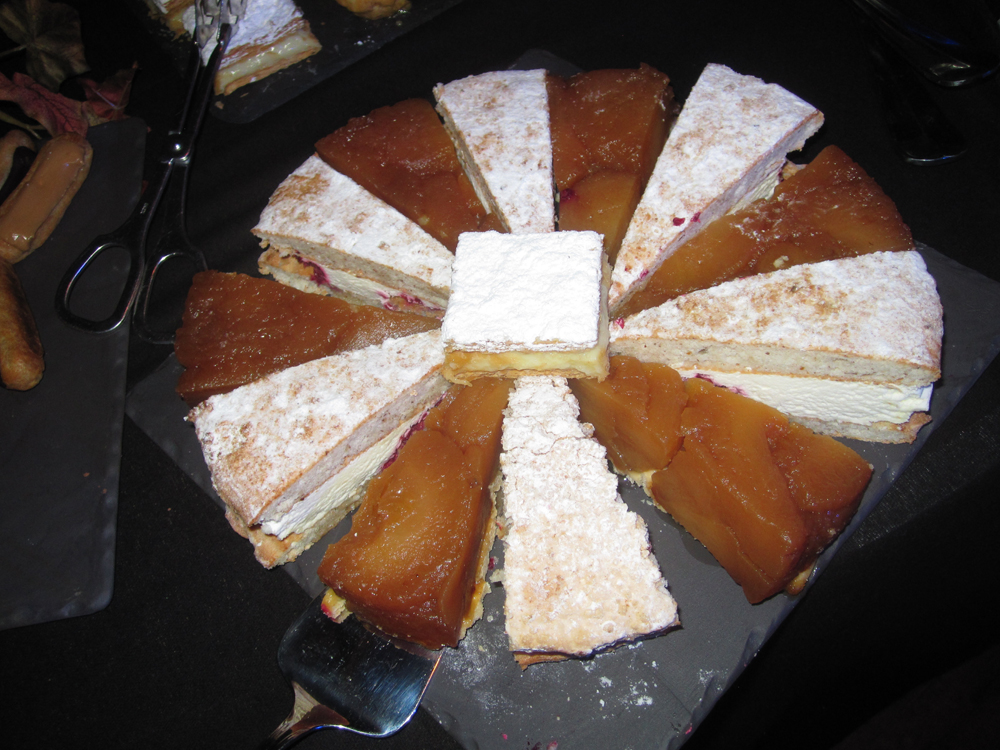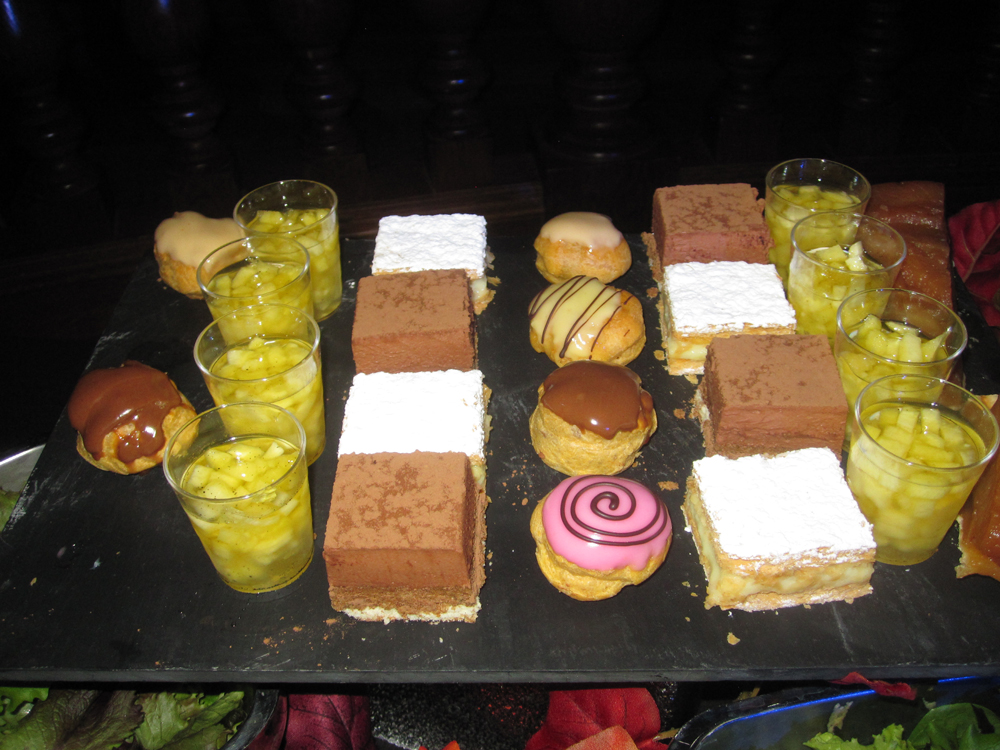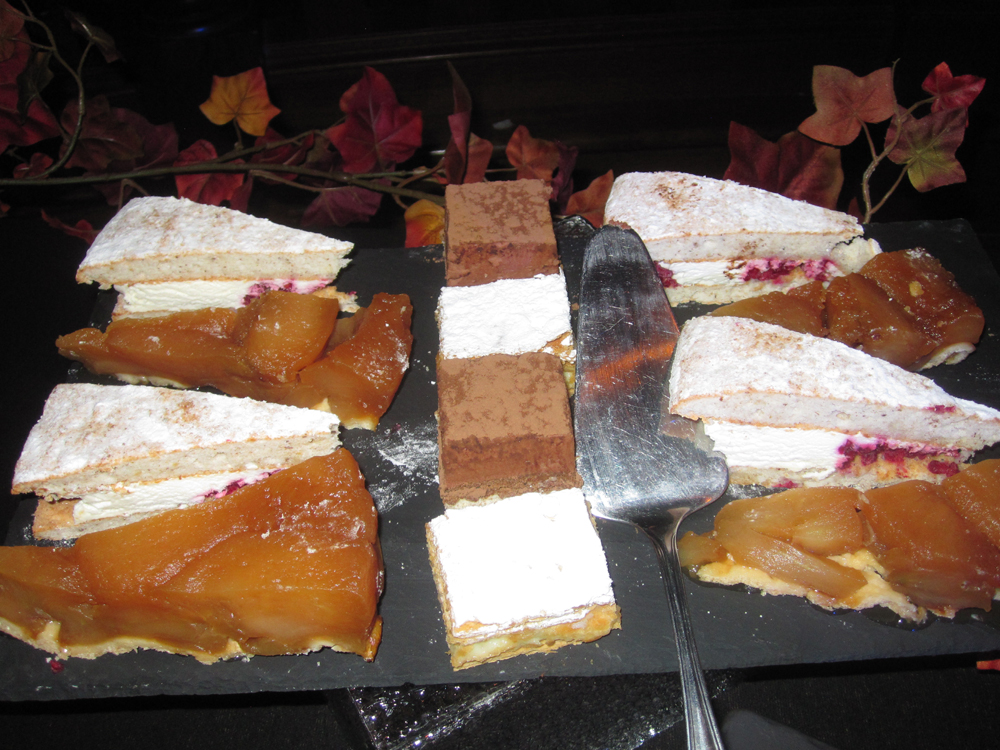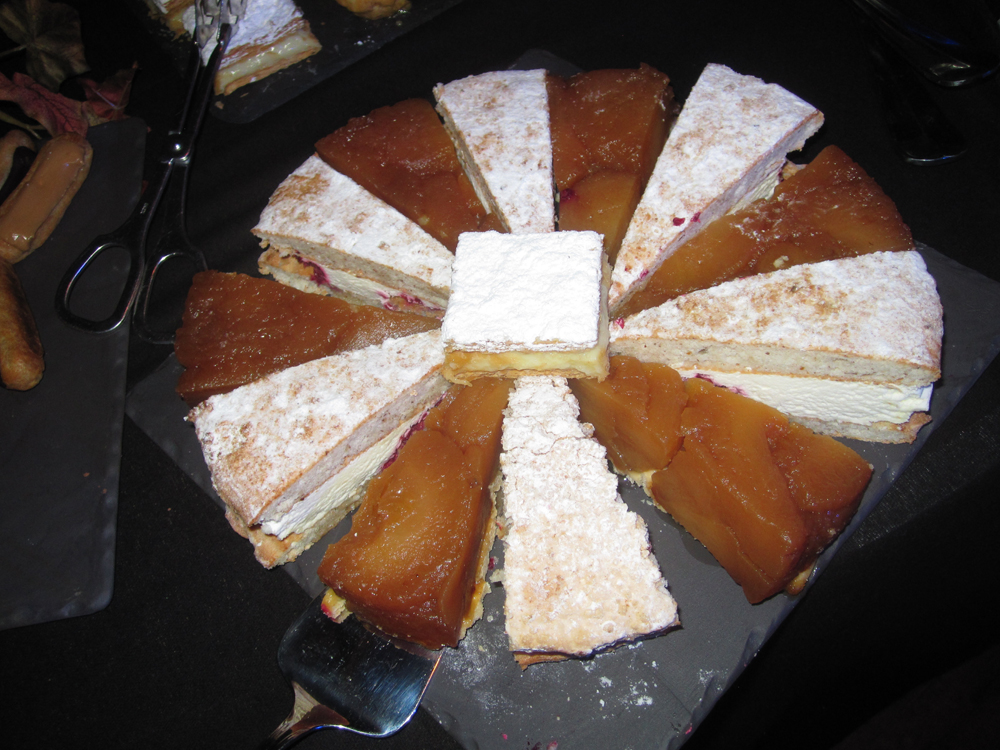 I mentioned earlier that we had some special guests during our meal.  To make this a truly special farewell dinner Adventures by Disney arranged for a visit by some classic Disney Villains!!!!   First Captain Hook and Judge Claude Frollo made an appearance.  They interacted with all of us and took pictures.  I was amazed at how much time they spent with our group.  Next came Jack Skellington and Sally!!!  Again, they spent a large amount of time mingling and taking pictures with our guests.  After they had all left they were brought back out for one last group picture!!
It was an incredible night and fantastic way to end our adventure!!!