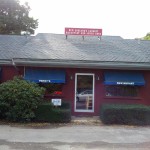 Persy's Place
Rte. 28 (between Rtes. 130 & 151)
Mashpee, MA 02649
Not a Chain, Just a few good restaurants run by family and friends.
During a long overdue visit with family last weekend on Cape Cod I discovered a gem. There were 6 of us and we decided to meet for breakfast that morning so I asked where is your favorite place to go on Cape Cod for breakfast and the response was unanimous, Persy's Place.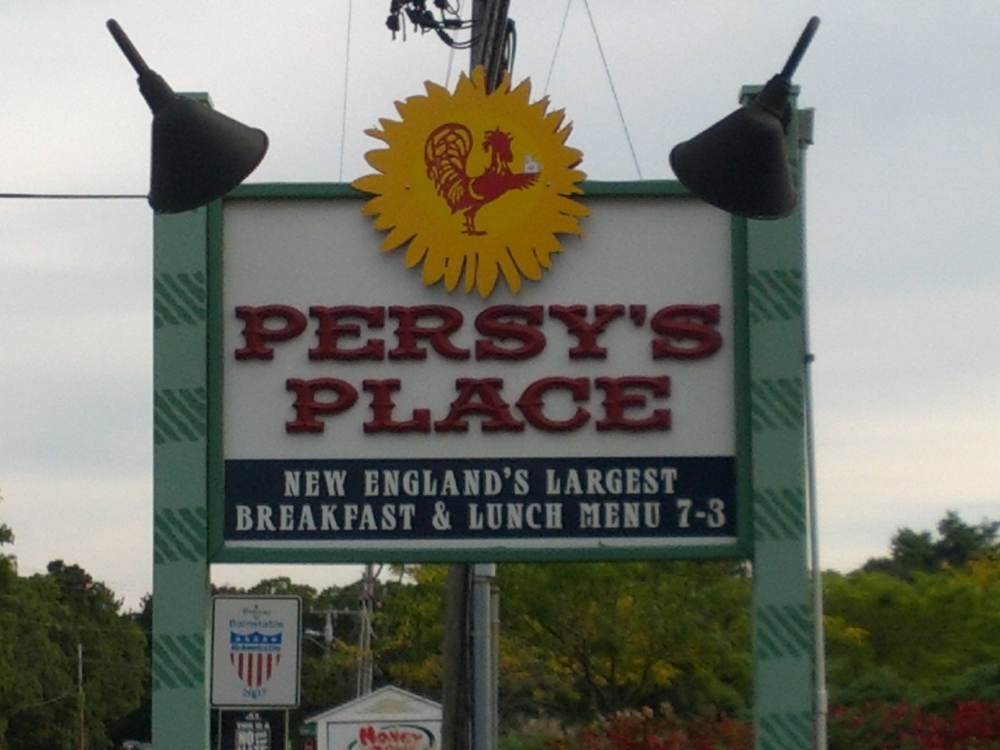 We met for breakfast around 10AM on this Sunday morning. The restaurant was quite crowded and after leaving our name we waited outside for about 20 minutes before our name was called. I noticed the restaurant to be clean, quite cozy and a nice country feel to the décor. The walls are lined with Norman Rockwell photos which I found interesting.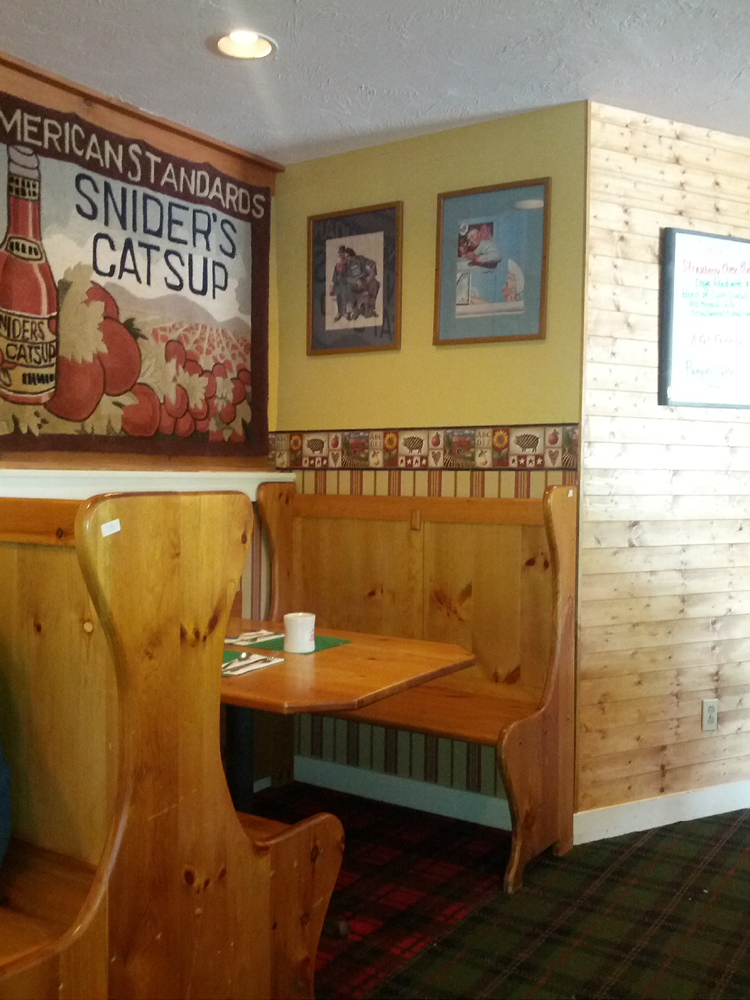 Percy's is known for having New England's largest breakfast and lunch menu. After seeing the menu I do believe this to be true. Usually I am overwhelmed with so many choices but I found the menu to be quite interesting and fun. Everything is separated nicely and easy to read without feeling like your eyes are wondering from here to there with so many choices. What I found fun are the names of many of the breakfast entrees.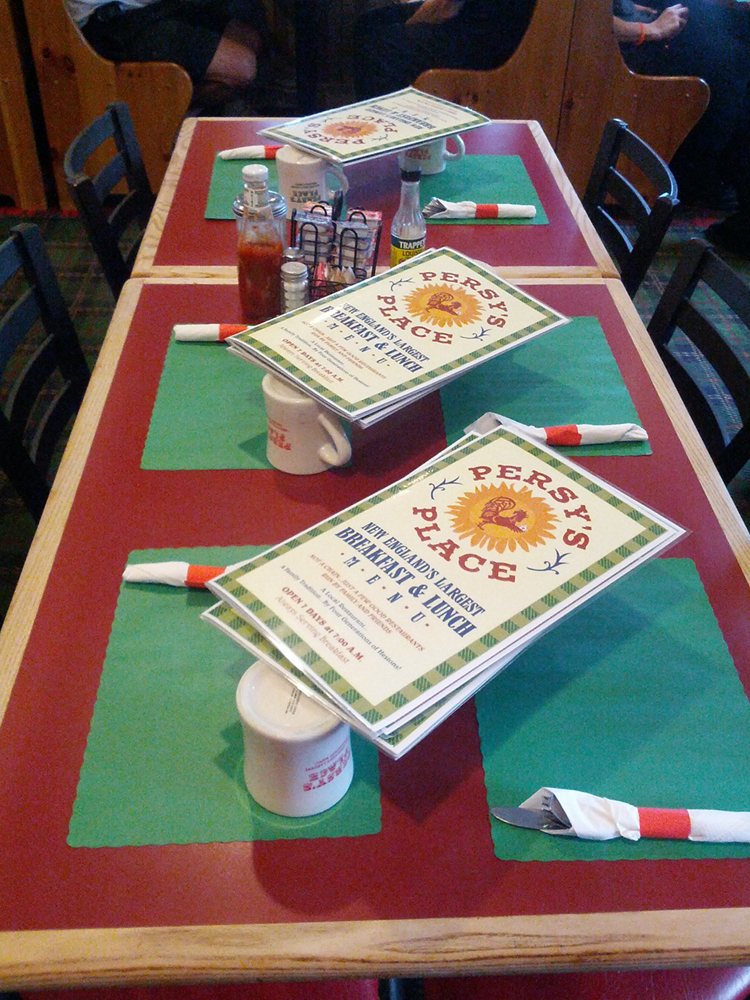 For those with a hearty New England appetite there is the Yankee Special – 3 farm fresh eggs, 2 buttermilk pancakes, 2 crisp bacon strips, 2 pork sausage links. If you are a bit more adventurous you can order the Dapper Dan- 3 farm fresh eggs, 2 buttermilk pancakes, and their famous homemade 4 hour corned beef hash, chourico or grilled Caesar chicken or hickory smoked turkey. If you like your eggs scrambled then go ahead and try the Barn Yard Breakup – 3 scrambled eggs with baked ham, bacon bits and tomato laid on crispy hash browns and topped with cheddar jack cheese.
Like eggs benedict? You may choose original eggs benedict or from many other versions including Eggs Ben Franklin-2 farm fresh dropped eggs, hickory smoked turkey breast on a toasted English muffin, sautéed mushrooms, melted Swiss cheese and hollandaise sauce. I personally found the California Benedict to be an interesting choice – Avocado, tomato and Bermuda onion with dropped eggs and hollandaise sauce on English muffins.
Don't like eggs, no worries as there are endless choices for Pancakes, French Toast, and Belgian Waffles. Three in our group chose to order pancakes. The Blueberry pancakes which were loaded with blueberries. The All American pancakes topped with strawberries, whipped cream, and blueberries, and the Cape Codder pancakes with local cranberries and toasted walnuts with a side of turkey bacon.
This restaurant did have a few specials that morning which included Pumpkin spice coffee, Pumpkin pancakes and a Strawberry Cheese Blintz along with a large case of baked breads and muffins. Considering that this was a very busy morning we had no complaints with our service and all our meals were served hot and delicious. Their menu really is endless and I suggest checking out their website for a complete look at what Persy's has to offer and their locations. www.persysplace.com I am looking forward to my next trip over the Bourne Bridge to visit family. Next time I think I will try lunch!!