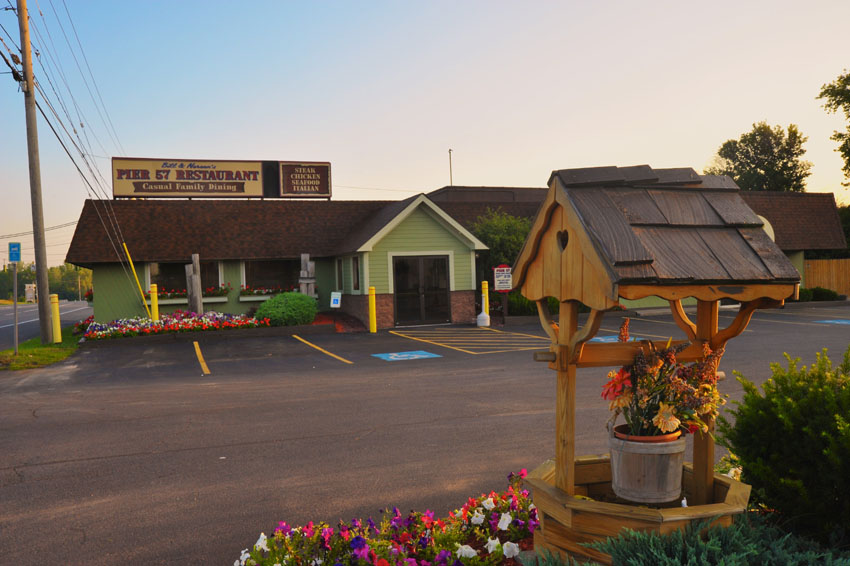 7376 Oswego Road
Liverpool, NY 13090
(315) 457-8109
The Pier 57 restaurant owned by Bill and Noreen Ennis is a throwback restaurant to the time when restaurant decors were warm in color and a bar lounge area was not part of the dining room.  This gives the Pier 57 dining rooms quiet atmosphere and conversation over a meal is not a chore like in many of today's chain restaurants.  Pier 57 truly has casual family dining with prices a family can easily afford.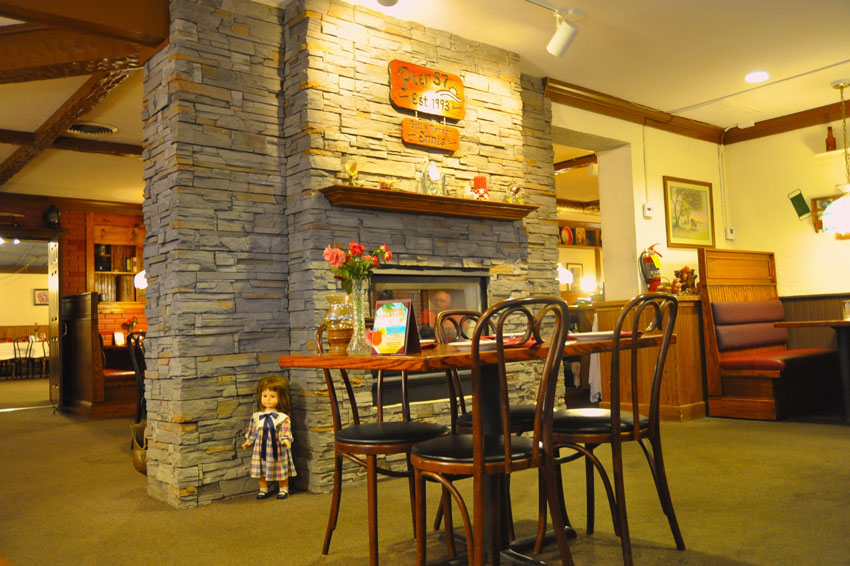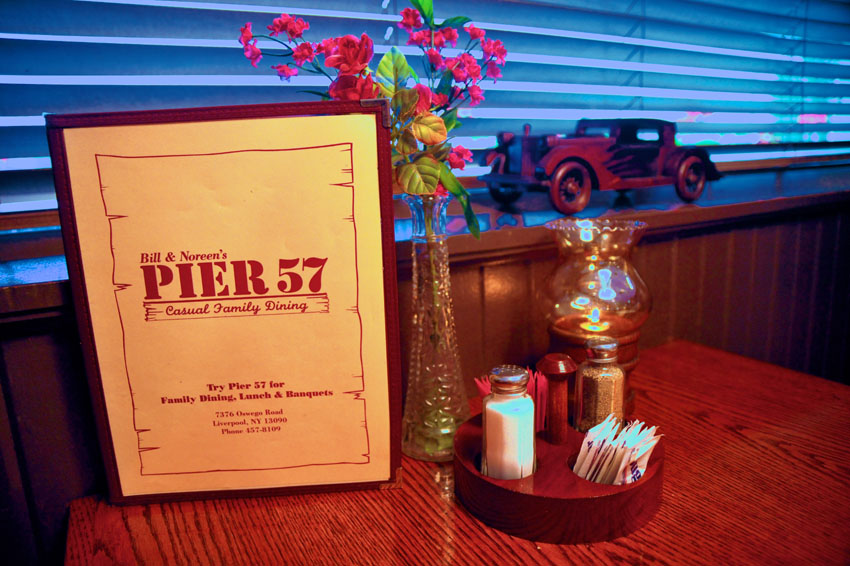 The menu is varied.  As you would expect from the name, seafood is featured but also includes many selections of steak, Italian, pork and chicken. Salads and hot sandwiches are available for both lunch and dinner. They are particularly proud of their prime rib which is offered seven days a week.
As you enter Pier 57, you are greeted with a large blackboard listing the specials and soup for the day. These specials should be looked over carefully as they are true specials and not found on the menu.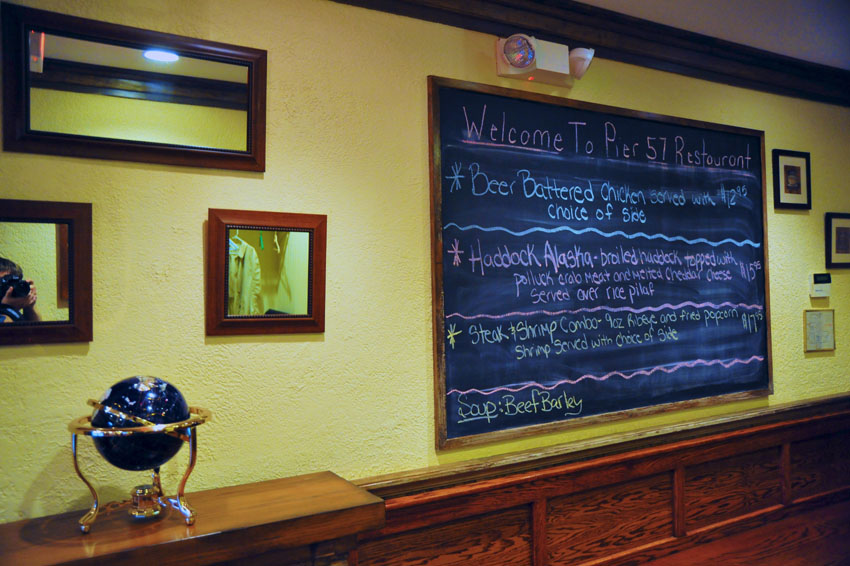 A review of Pier 57 would not be complete without mentioning their prize winning appetizer, New England Clam Chowder.  Their version is thick and creamy with lots of clams chunks. Served with fresh hot bread, it is the prefect way to begin a meal. For many people, it is the best chowder in Syracuse, New York and maybe in the world.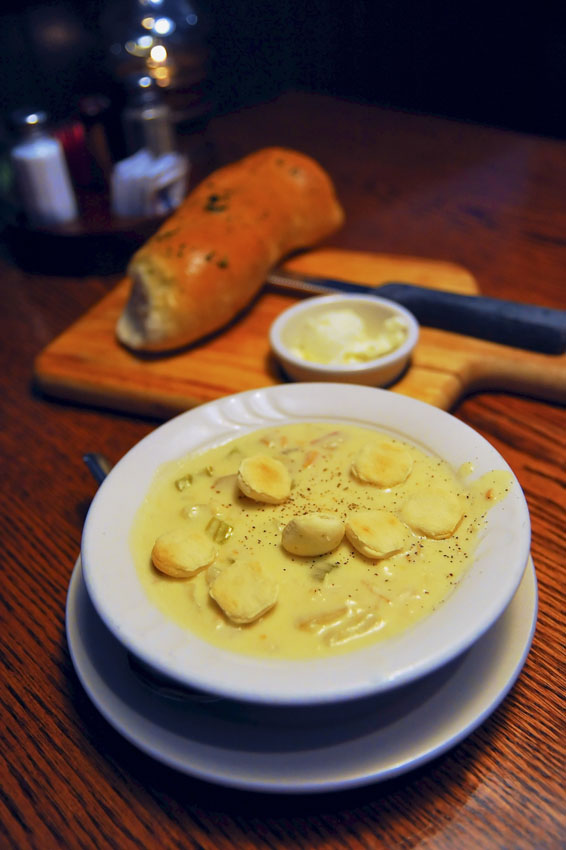 It was one of the specials which had caught my eye and stomach. Haddock Alaska is broiled haddock topped with polluck, crab meat and melted Cheddar Chees served over rice pilaf. This dish featured two of my favorite seafoods and was prepared perfectly.  However, it was the cheese which gave the dish some added zestiness and flavor. A special indeed.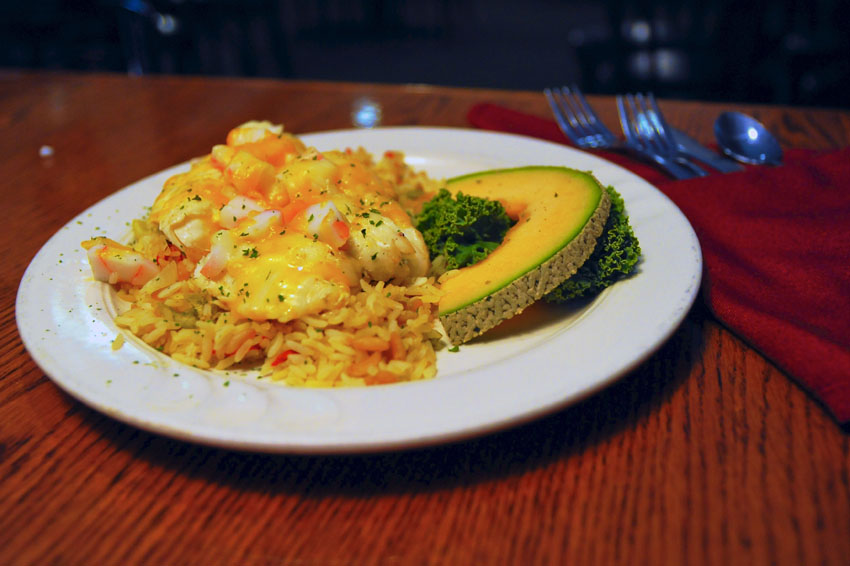 My partner choose the Monterey Stuffed Chicken.  A breaded and fried boneless breast of chicken, stuffed with Monterey Jack Cheese, bacon, roasted peppers and topped with a cream sauce which added an awesome flavor. Served with baked potato and vegetables. Definitely worth ordering again.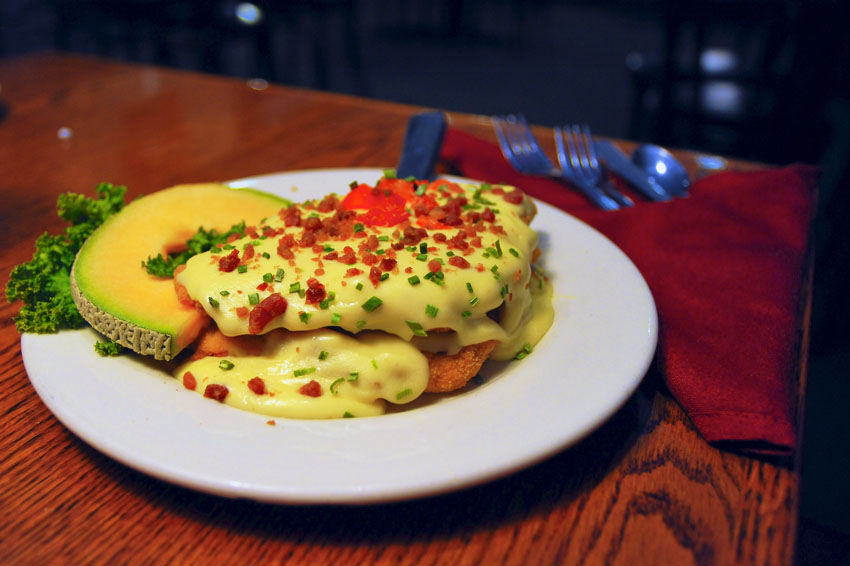 Pier 57 does take reservations and is recommended on busy weekend days and nights and on Fridays. The rest of the week, you will not have to wait very long if at all to be seated.