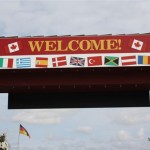 St. Jacobs Farmers' Market
878 Weber St. North
Waterloo, ON
Canada
519-747-1830
100 Mile diet"ish"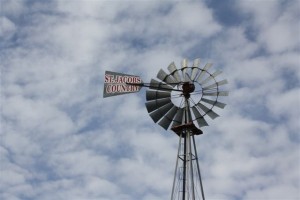 I gotta say that one of the best things about southern Ontario is the climate. Sure we get some cold winters and spend 5 months shoveling the driveway but on the flipside we are a farmers dream. I know that the big trend right now is the 100 mile diet (160 Km for us Canucks). A quick rundown of this premise is that you try to buy as much produce, meat, cheese and prepared foods from within a 100 mile radius of where you live. It's all about supporting the local economy and the local farmers to ensure that local goods will always be available. Don't get me wrong, I'm no granola munching tree hugger and I have no soap box to stand on but I think it's a great idea. We are by no means strictly buying from local suppliers but we try to do our best for two reasons. 1. Try to keep the farmers in business so we have access to great local produce, meats and cheeses. 2. It simply tastes better than what you'll find in the supermarket. Meat that is never frozen, produce that isn't covered in wax or preservatives and fresh local cheeses. What is better than that.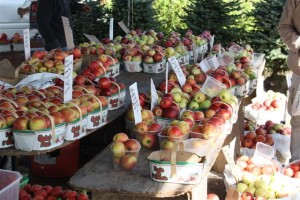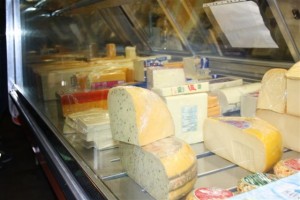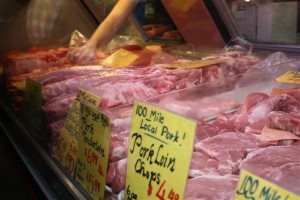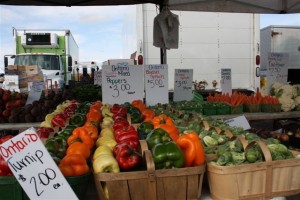 We are lucky enough to have one of the best farmers markets I've ever been to and that would be the St. Jacobs Farmers' Market. The St. Jacobs market is an amalgamation of a traditional farmers market and flea market. The market is open on Thursday and Saturday and on Tuesdays for the summer months. There are hundreds of vendors selling everything from fresh produce, baked goods, meat, crafts and just about anything you could imagine. You will find the Mennonite farmers selling their goods which of course includes the fresh maple syrup (insert joke here). You will find buskers from the face painting, balloon tying clowns to the 4 piece orchestra playing Michael Jackson's thriller. You will also find the carnival barker"esque" produce salesmen trying to sell you pineapples for a dollar. What can I say, it's not all locally grown. The best thing for us about the market is that we can go every week or every other week and the selections will change with the growing season. You'll go from the cherries to peaches to apples to pears and everything in between. It almost becomes a Saturday tradition with the local residents. Grab your reusable grocery bags and fight the thousands of people down at the Farmers' Market so you can grab those strawberries to make jam or those cucumbers for the fresh dills. This is all before you even enter the 2 buildings on site that house the inside vendors. This is where you will find most of the meats, cheeses and baked goods as well as the craft and antique vendors. It can be so crowded in there you feel like you're at times square on a summer afternoon without the naked cowboy or giant Elmo harassing you for photos but this is all part of its charm. 
Another quite common experience when attending the Farmers Market is to grab lunch or a snack at one of the multitude of prepared food locations. This will consist of everything from food trucks to the perogie palace to the ever popular Fritter company. Most of these prepared food vendors will also be serving locally made sausages, handmade perogies, and fresh squeezed juices and lemonade. You will find your local beef jerky (which is fantastic by the way). Here you can dine on fresh cut fries, fish, crepes, Egyptian food and of course the apple fritter to name a few. The apple fritter is legendary around these parts. It is not unheard of to wait in line for a good half hour or longer just to get one of the delectable little morsels. An apple fritter from our region is nothing more than a peeled apple that is sliced into rings and battered and deep fried. You can have it plain, with ice cream or, of course, maple syrup. It really is like a little slice of heaven in your mouth.
So please, do yourself a favor, and try your local farmers' market. It may not always be the cheapest or most convenient but there is something to be said for knowing that the apple you're eating or the steak you are grilling didn't travel 1000 miles in the back of a refrigerated truck. Now, will the 100 mile diet help you squeeze into that bikini for your trip to the Dominican….probably not but it sure will taste good.