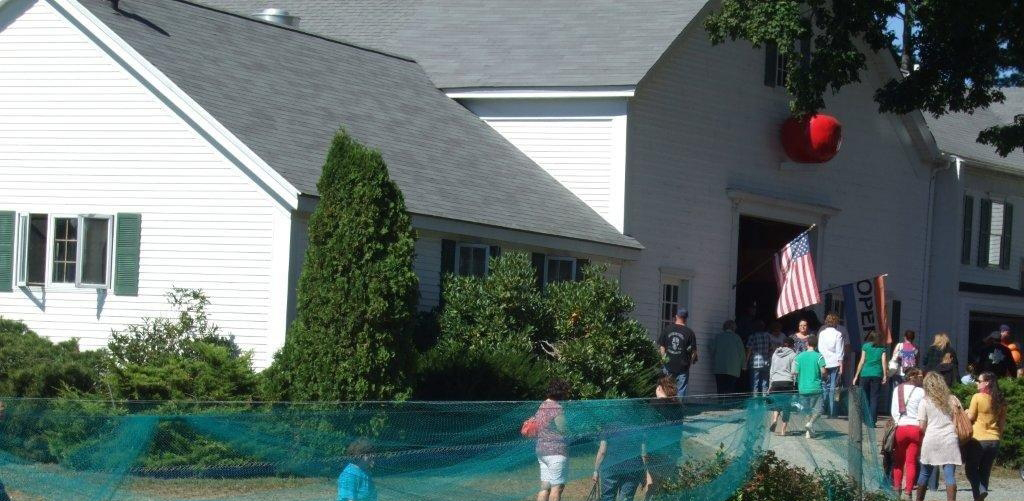 The Big Apple Farm
207 Arnold Street
Wrentham, MA 02093
(508) 384-3055
My travels took me to the Big Apple today and it's not the Big Apple you are thinking of. Fall is absolutely my favorite time of the year in New England. With the hot, humid weather fading away and the cooler nights mother nature paints the most beautifully colored landscapes. Which gets me itching for my favorite food of the Fall season. Apples!
The Big Apple is a family owned 200 acre farm located in Wrentham, Ma. Visiting the apple farm has become a yearly tradition for many families to come and see an actual working American farm. The farm offers hand-picked seasonal produce, 24 varieties of apples, 28 types of vegetables , home-made baked goods and pickles. You may also pick your own apples, blueberries, and raspberries when in season. During apple picking season you can either drive directly into the orchard or you may purchase a hayride ticket at the hayride and this will take you to and from the picking orchard.
This is our second year visiting the farm. We parked on a large grassy unpaved area and walked across the street and over to the farm. If it's a nice day don't be surprised if you have to wait in a line to get in. After a little bit of time it was our turn to go in. The first thing I noticed is that they have a wide variety of home-made jams, sauces, and syrups available. Once we got through the crowd I was able to see the many types of produce available and a 5 cent apple vending machine. There were bountiful amounts of tomatoes, peppers, wide varieties of winter squash, potatoes, onions, and the list goes on. One item the farm is famous for are their home-made cucumber pickles. I tried my very first mustard pickle and I have to say I was impressed! It's not what you think, I did not squeeze mustard onto a pickle. I must say the flavor will make your lips pucker in a good way.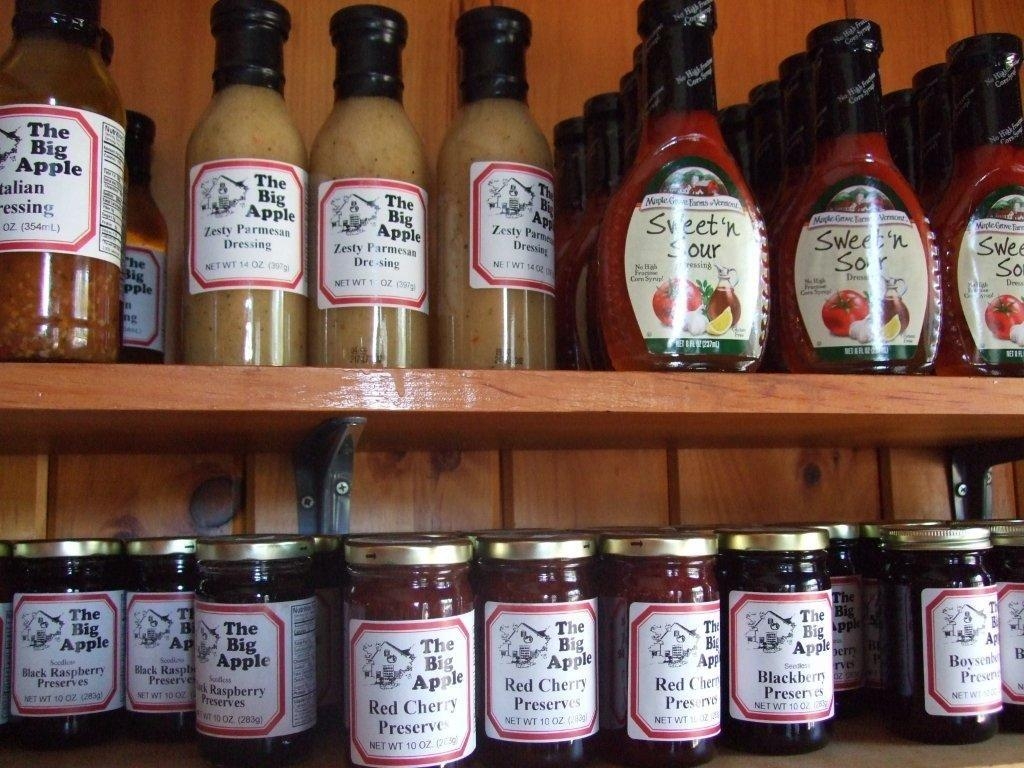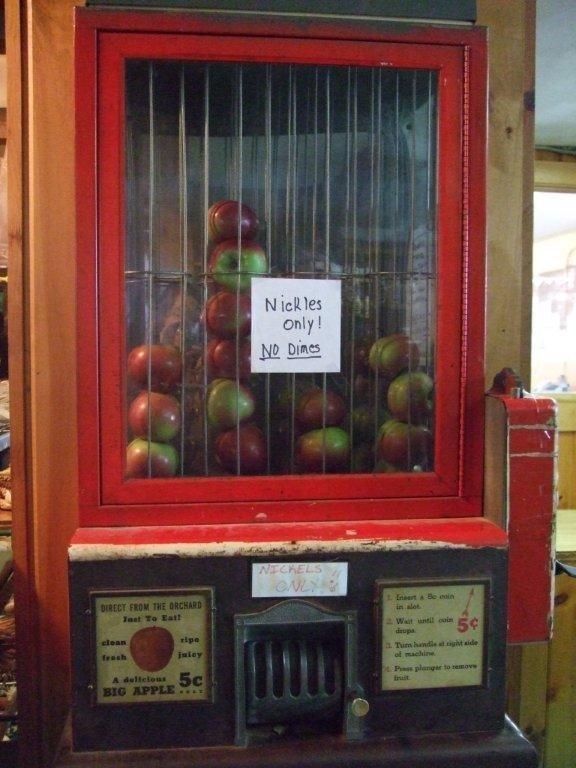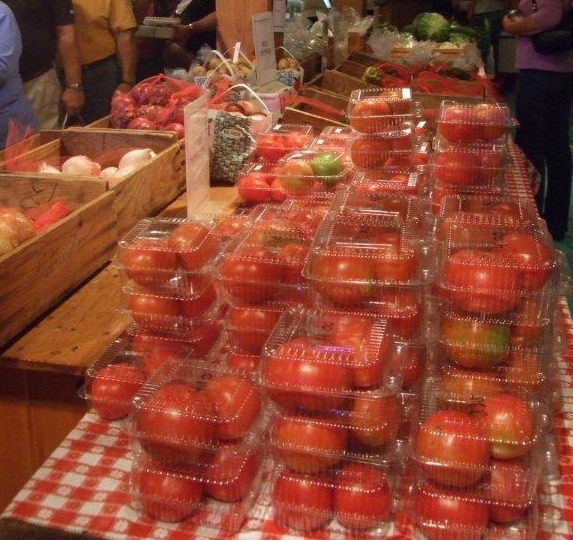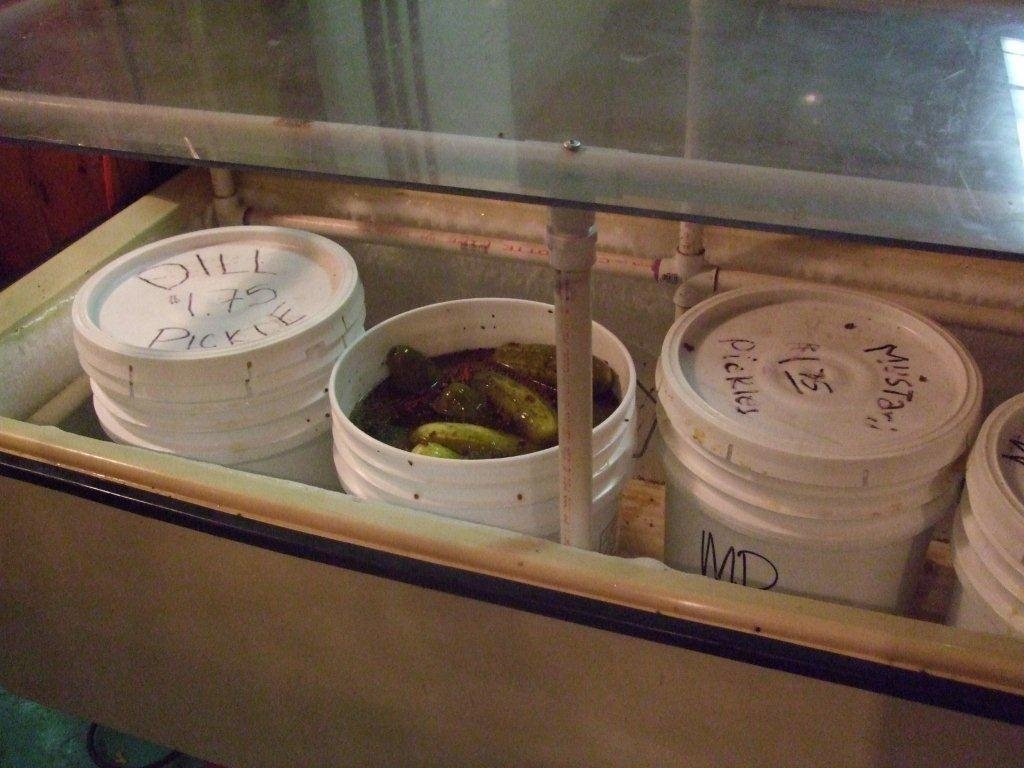 Then I stood still, there she was, my favorite apple waiting in bags to be purchased and eaten in some type of form. Cortland apples are my favorite because they are sweet, juicy and have a tender skin. They are excellent for just eating alone or in salads, sauces, pies and baking. They are also wonderful for kabobs, fruit plates and garnishes because they don't turn brown quickly when cut.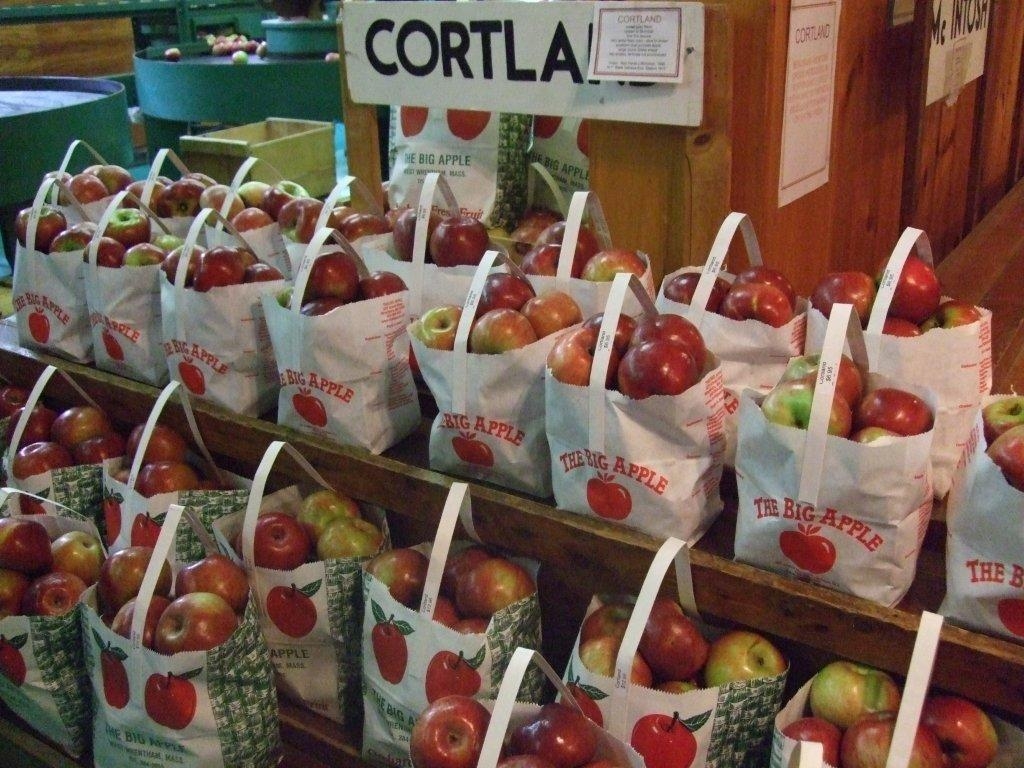 Unfortunately we could not pick our own apples on this trip as the apple picking is currently sold out for the 2012 season. The farm offers many varieties of apples available for purchase along with fresh apple cider.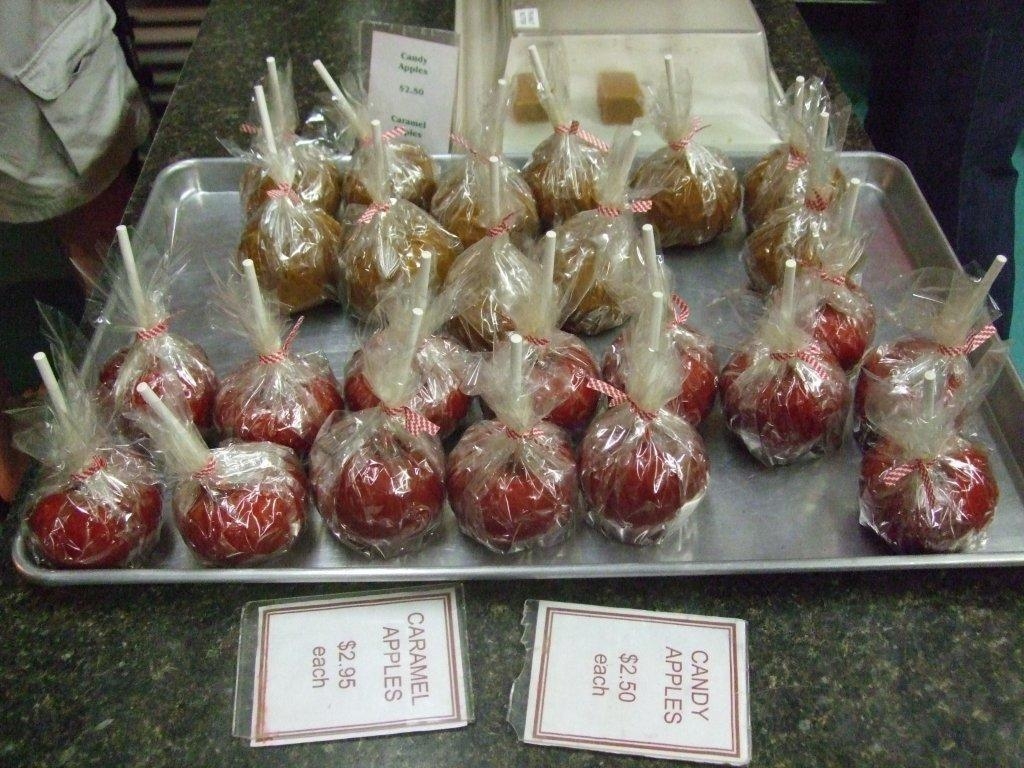 If you can venture past the smells coming from the bakery over to the viewing platform you can watch their Apple Grader sort the apples. I felt like a child would feel seeing this process for the first time. The Apple Grader is responsible for washing, drying, polishing and sorting the apples by weight onto bagging tables. First the apples are dumped into a washing tank and then pulled onto the conveyor belt as they rise to the surface. Next they move along the belt where they are dried and polished on special screw shaped brushes. Then each apple lands in a weight sensitive cup on the conveyor belt. The apples then travel along in their cups and are released onto the appropriate grading table that is in their weight range. Workers then separate the "firsts" from the "seconds" and place the apples carefully into bags. The bags are then put onto the shelves for The Big Apple customers.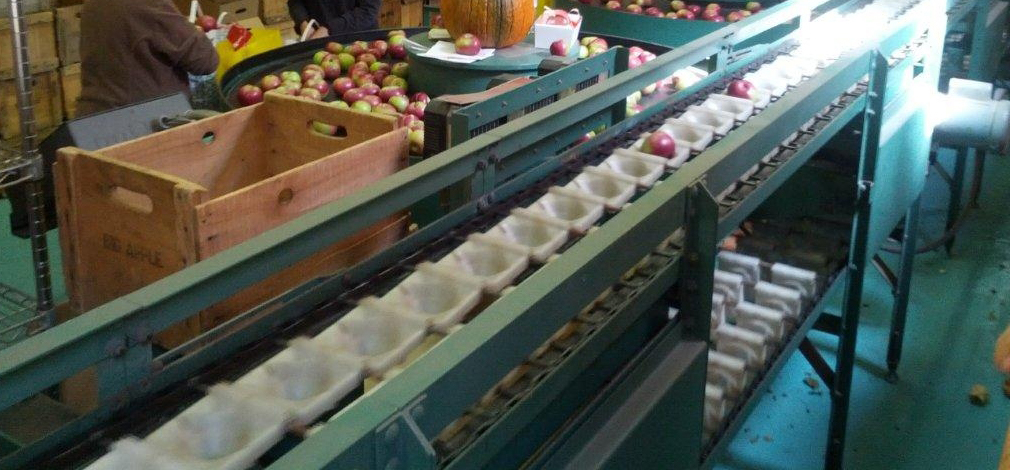 We stopped by the farms bakery next where you can purchase home-made baked goods. I noticed they had apple and fruit pies, candy apples, apple cider donuts, muffins and cookies. The apple cider donuts were warm, fresh, and tasty. When you are leaving the farm make sure to walk left and go to the side of the building where you can take a break and enjoy some ice cream at the Big Apple ice-cream stand and you can also choose your pumpkin from their pumpkin patch.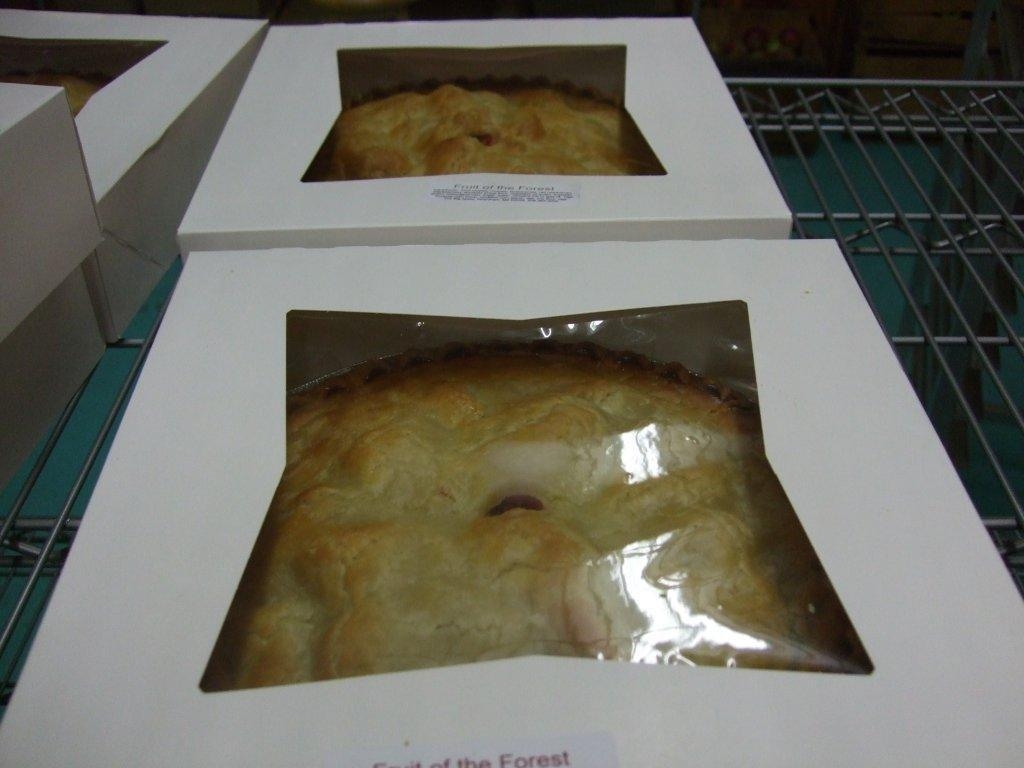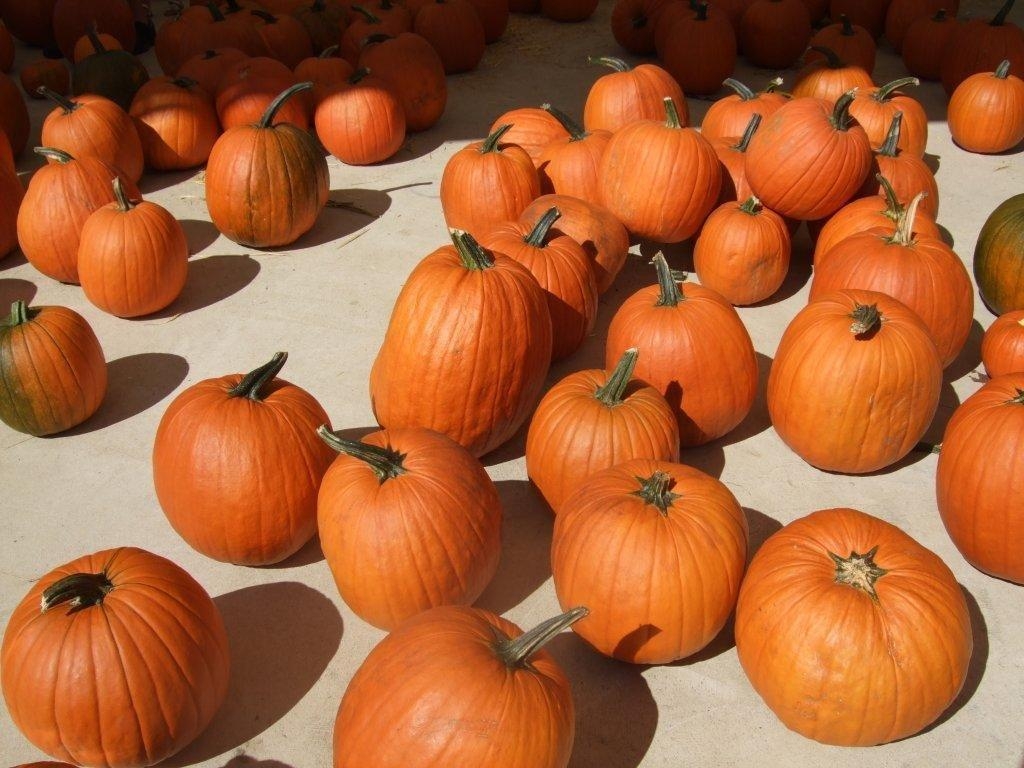 The Big Apple has become my favorite farm to visit in the fall and I highly recommend stopping if you are in the area. Especially if you like cooking with fresh local produce and apples. I don't think you'll be disappointed and it's a great time for all ages. For more information on The Big Apple Farm please visit their website at www.thebigapplefarm.com