As I mentioned in a previous blog, Cabanas is the casual dining location on both the Disney Dream and the Disney Fantasy cruise ships.  It is located Deck 11 Aft and offers a buffet breakfast and lunch in a casual, fun setting complete with wide ocean views and fun Disney touches all around.
Lunch is set up very similar to breakfast with multiple serving stations and a plethora of choices ranging from cold sandwiches to hot soups and much more.
Something that seems to impress a lot of folks is the all-you-can-eat peel and eat shrimp.  I love shrimp but I tend to by pass this line for other items.  There is also an impression display of mussels along the shrimp that always seem to have a line.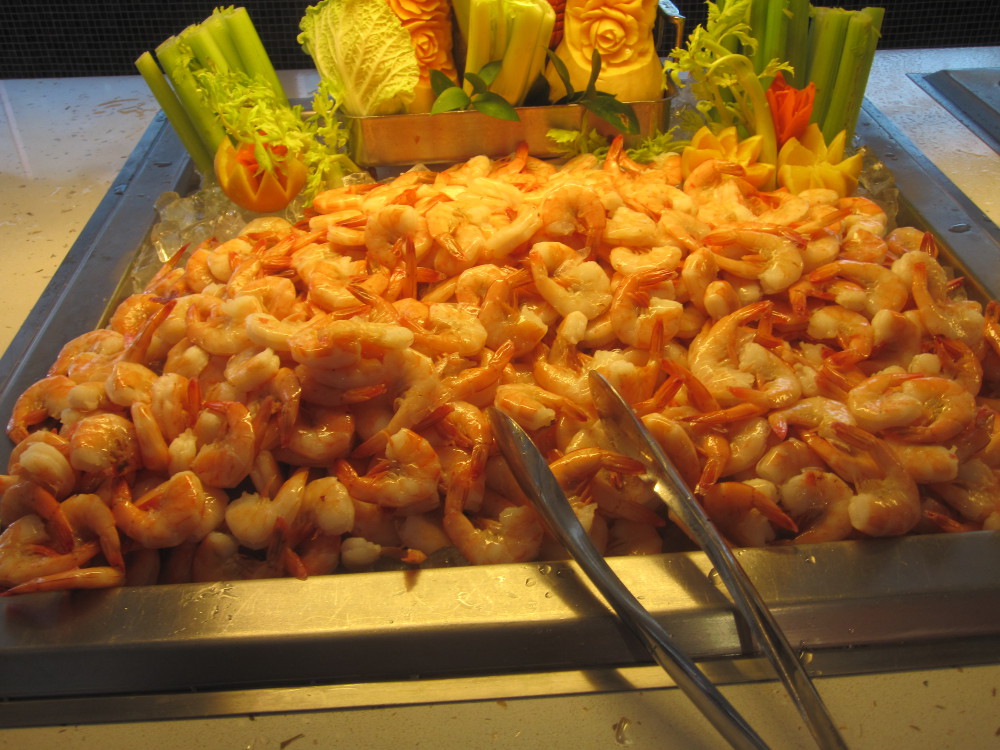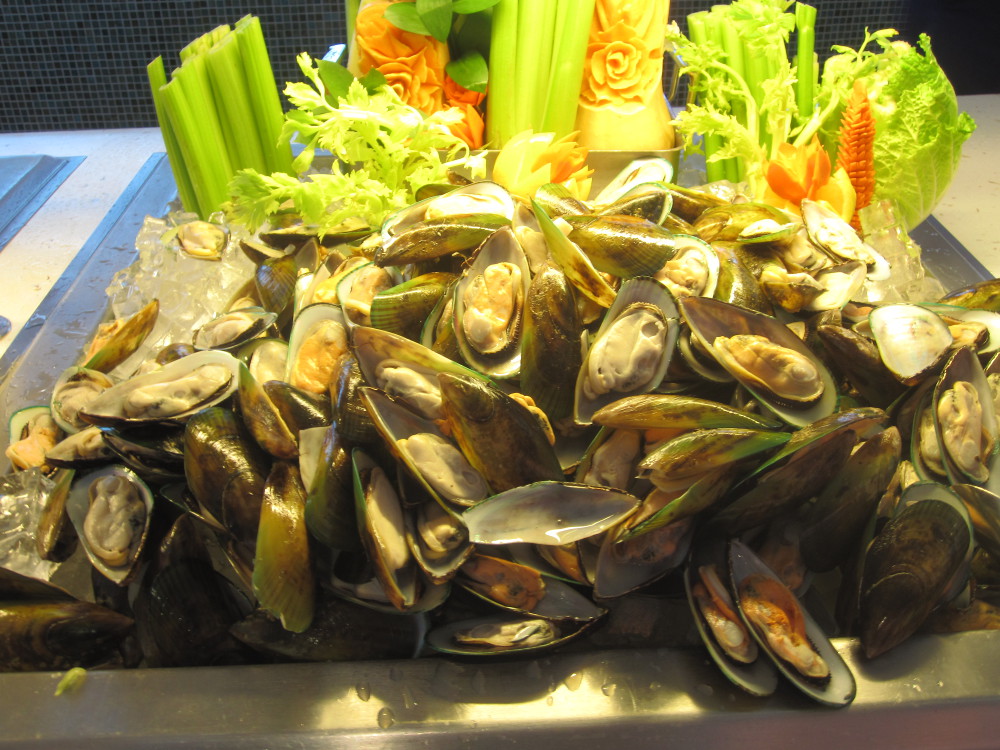 There certainly plenty here to satisfy anyone's palette; salads, soups, pasta and pizzas are all fresh and make a great starting point especially for those who are less adventurous.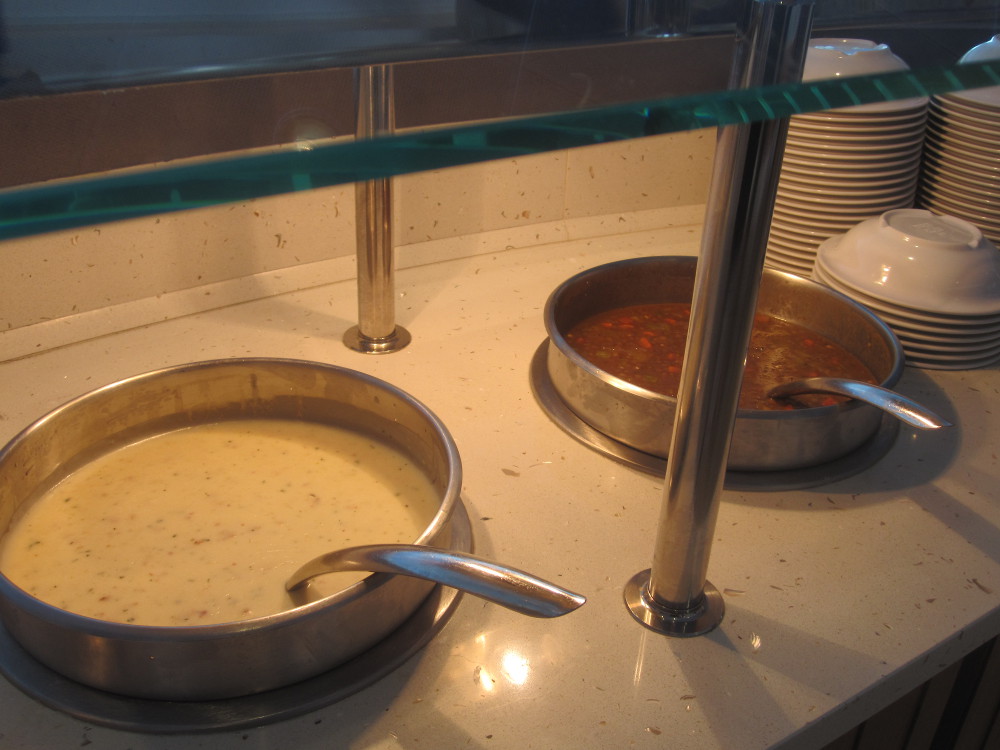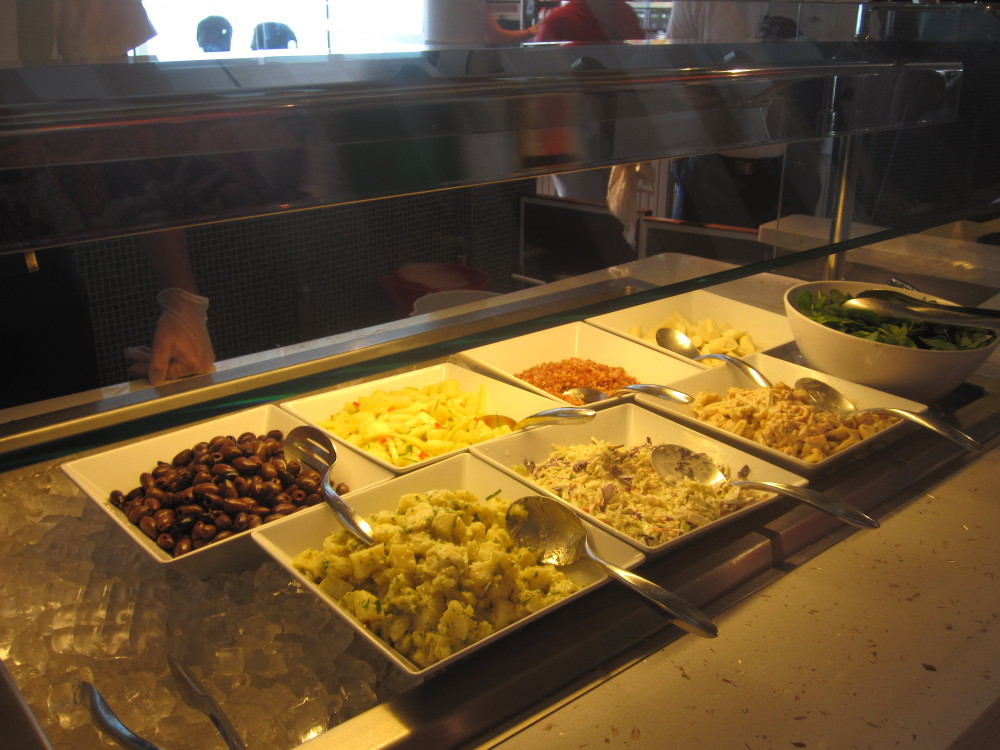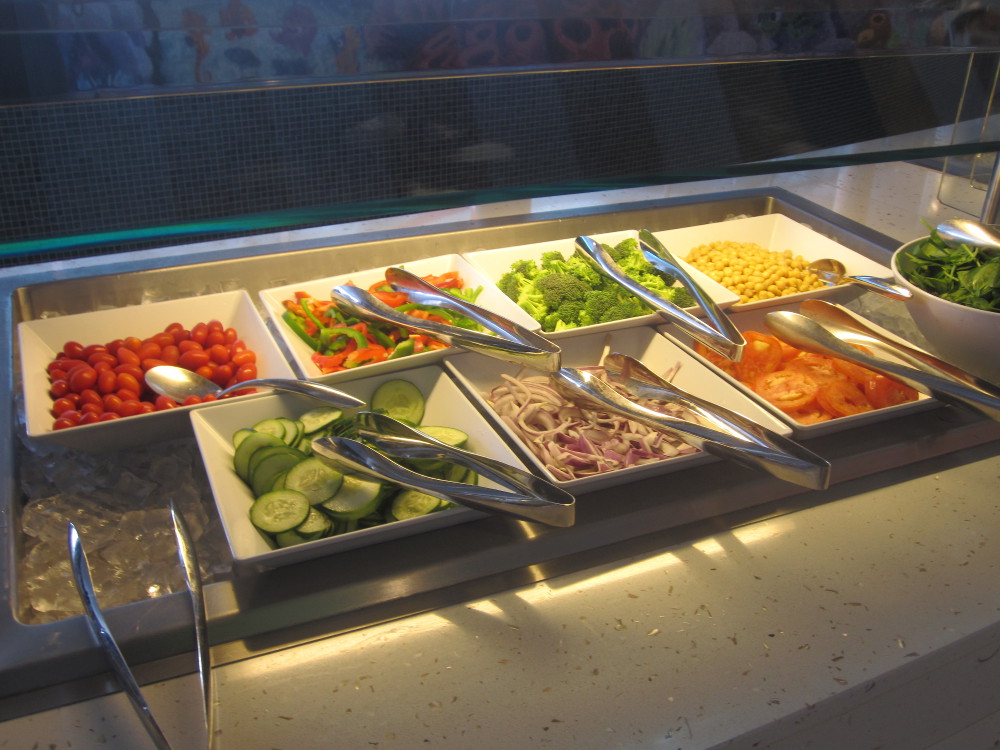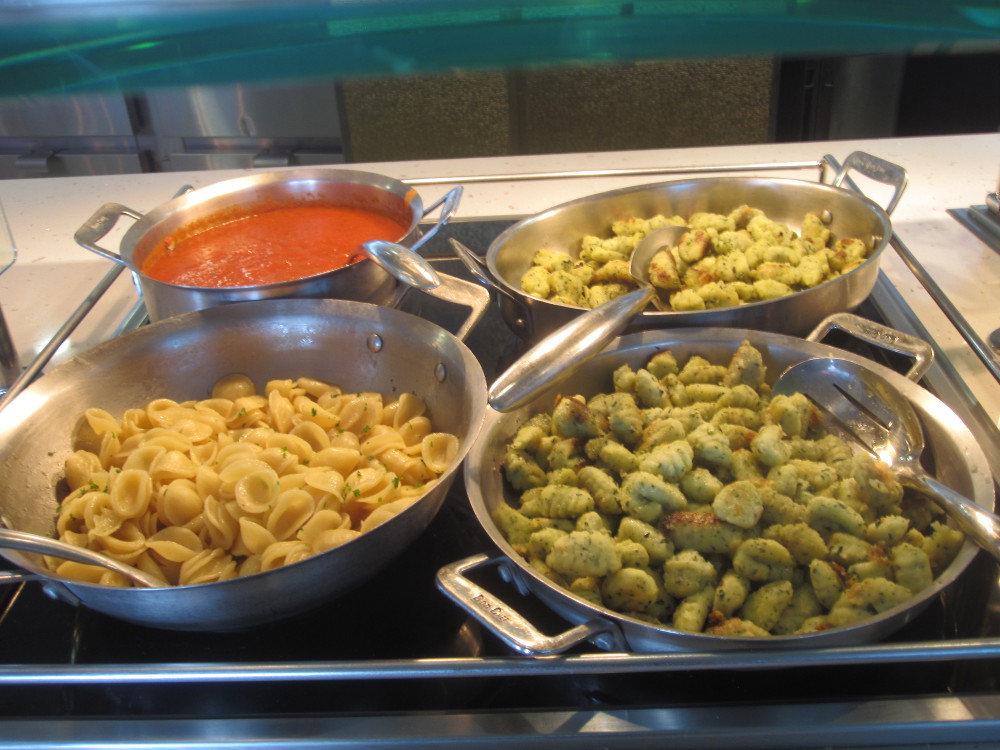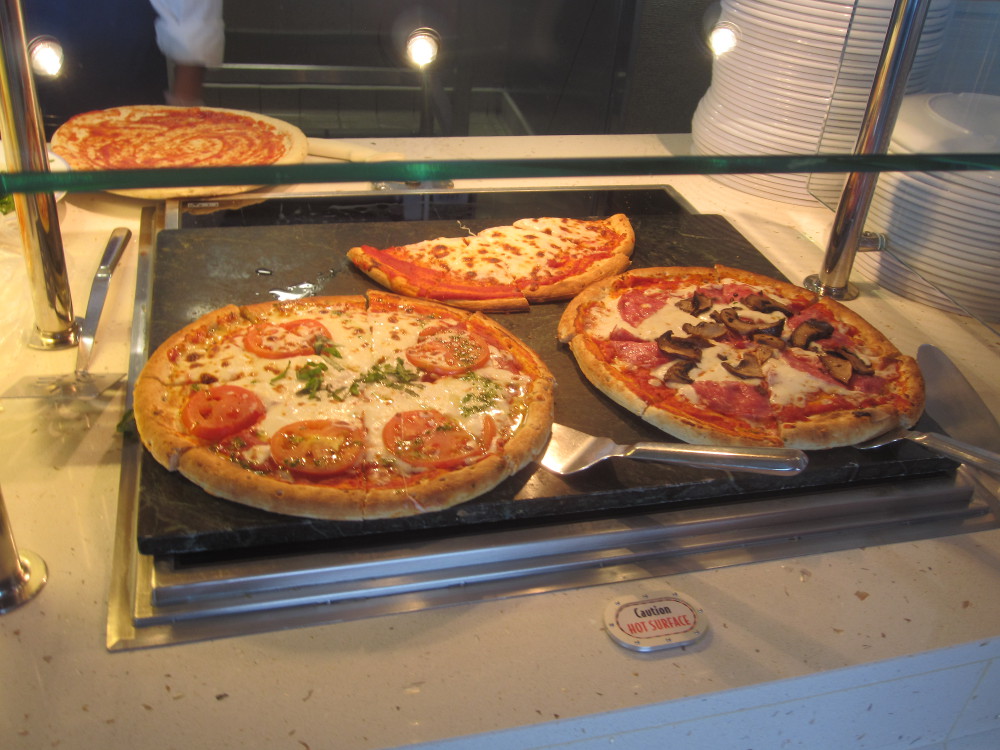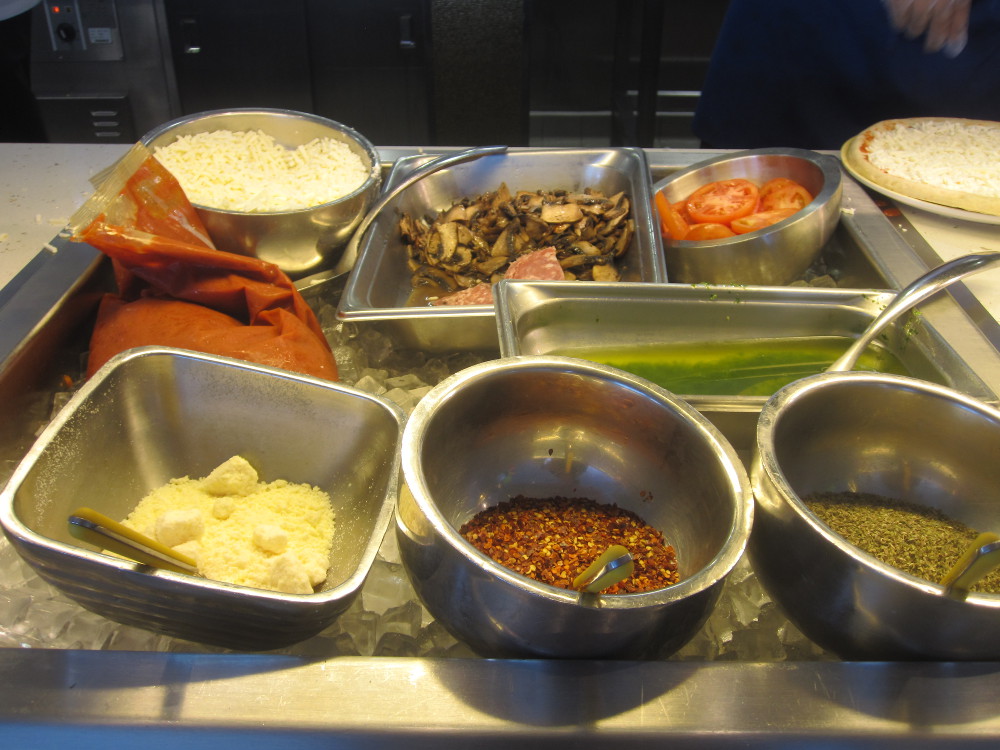 Entree selections are varied and well made.  Nothing felt like 'cafeteria' food, everything seemed hot and fresh and made to order.  My favorite was the breaded pork in lemon caper sauce.
The fish and chips were quite good as well.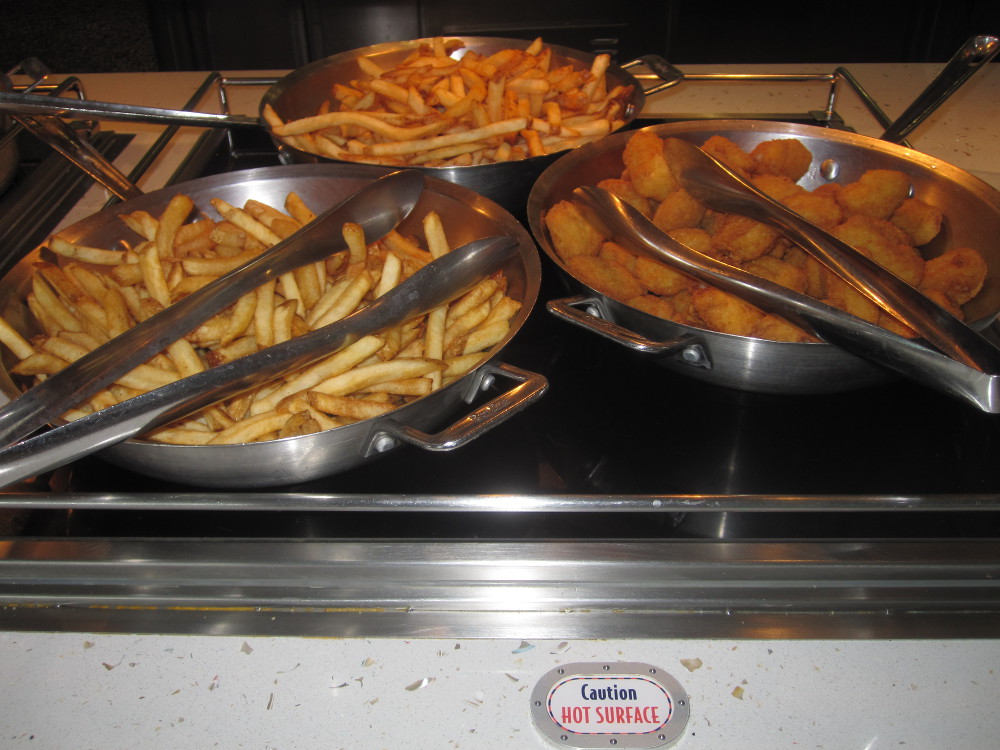 I didn't try them but several people said the short ribs were tender and tasty, as well as the grilled chicken breasts.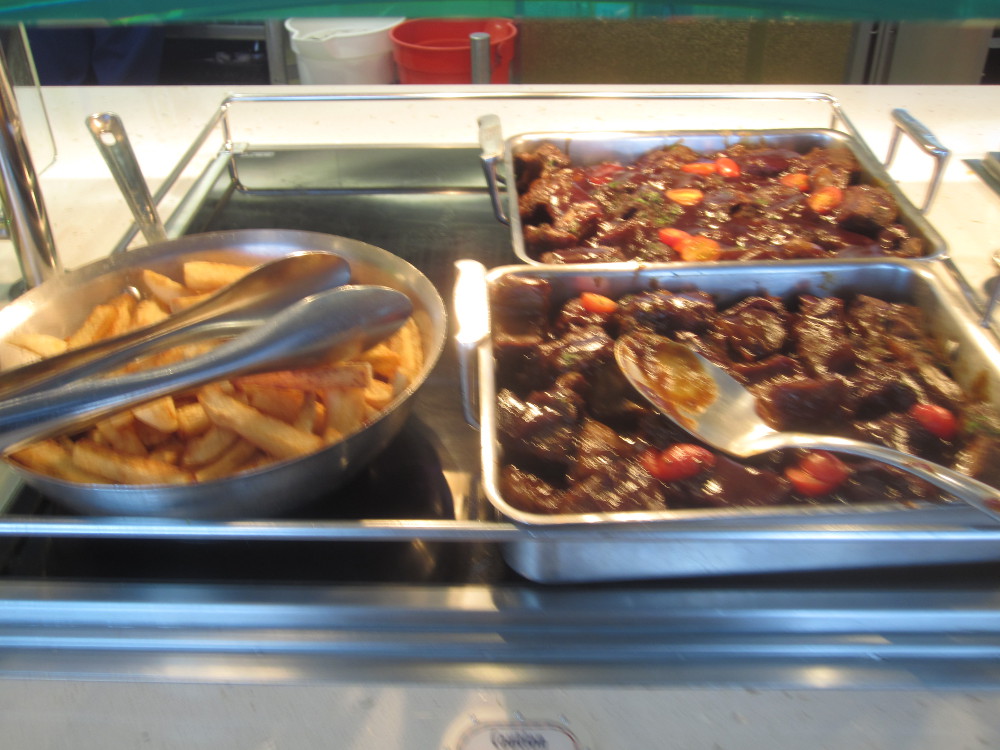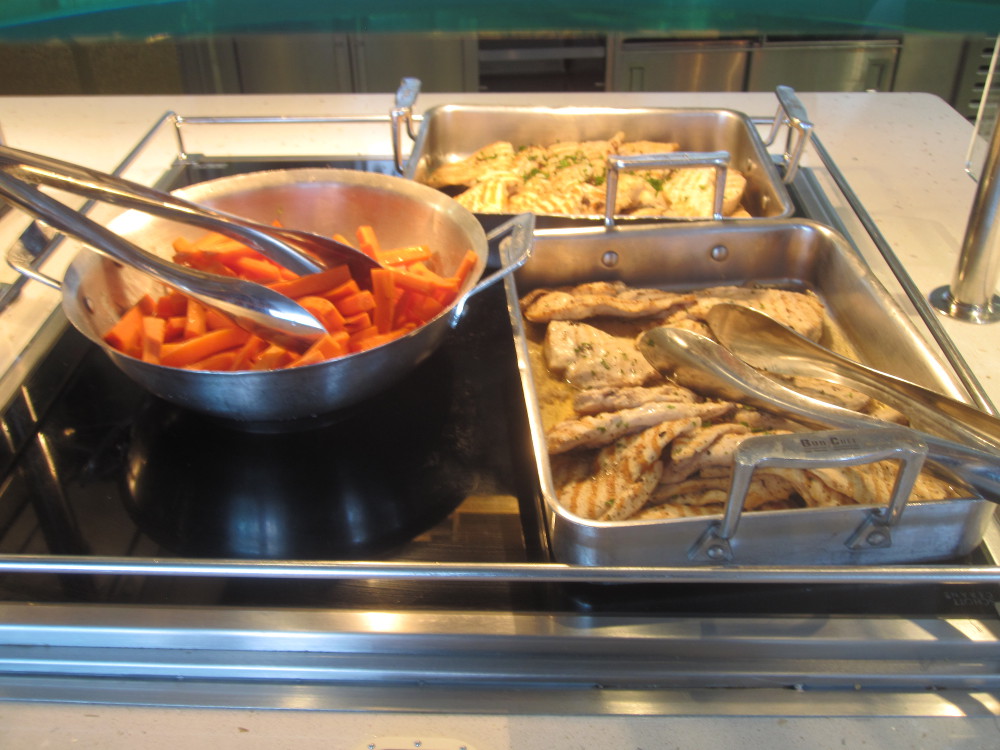 Then there was the 'surprise' dish for me, the paella.  It didn't seem to "go" with the other selections but it was still tasty and seemed like a big hit.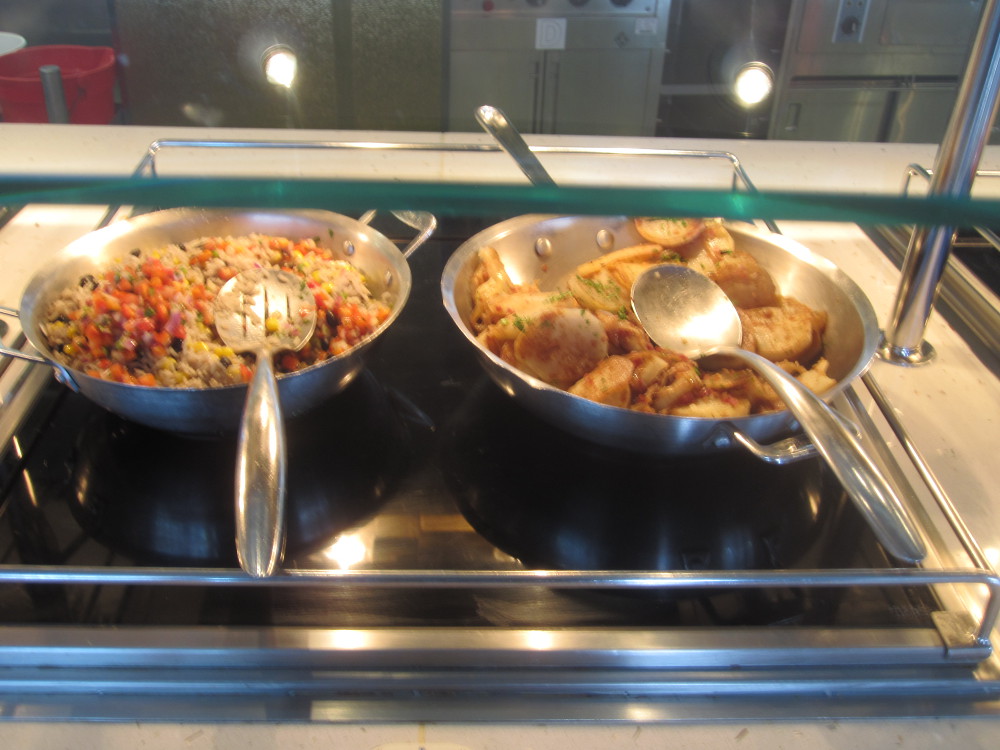 There were cold sandwiches along with loose cold cuts and bread to make your own.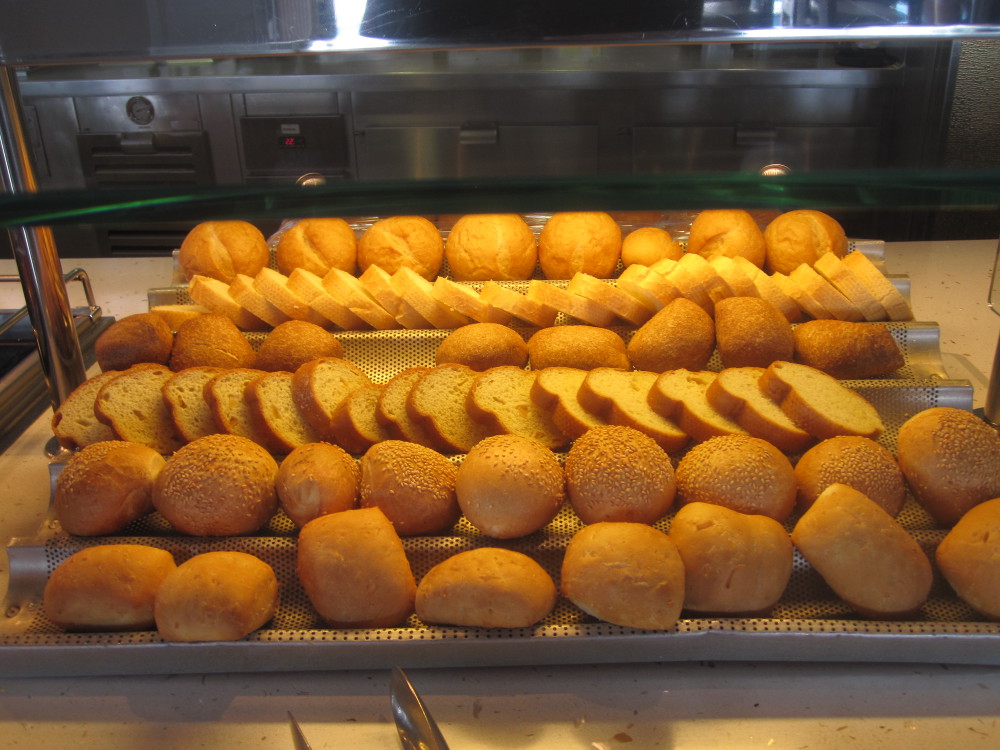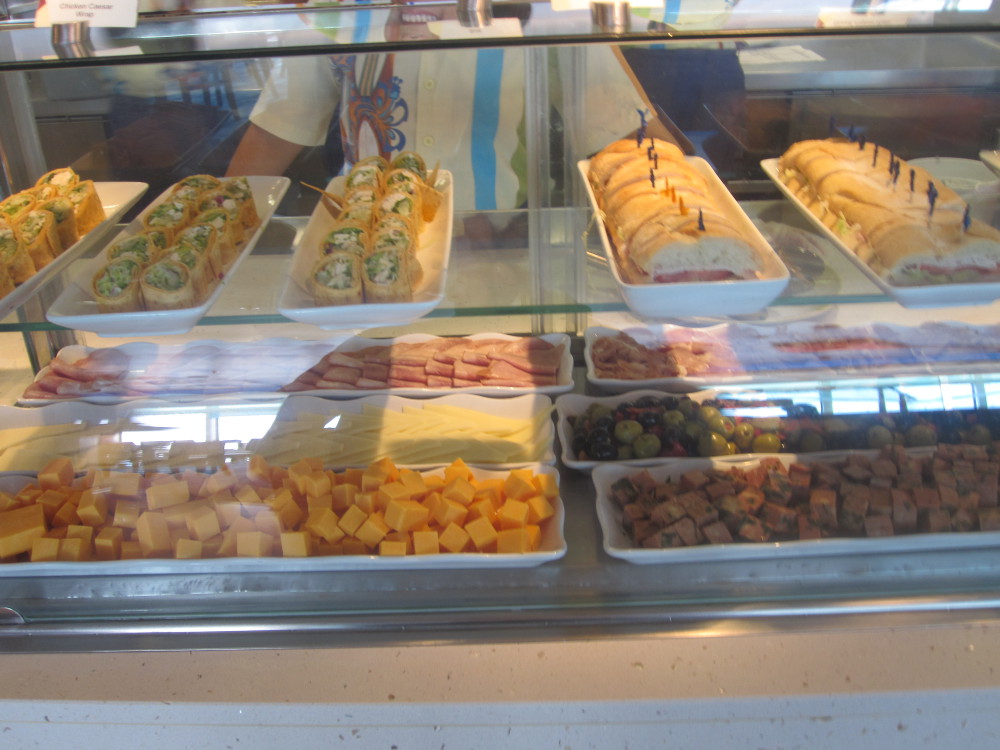 Finally there were tons of desserts to choose from including cookies and ice cream, but for some reason I forgot to take pictures of the desserts.  I might just have been too full at that point and needed to be rolled out of the restaurant.