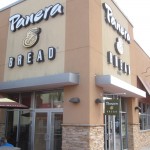 Panera Bread
3270 North John Young Parkway
Kissimmee, FL
(407) 483-1096
When I started this blog I had no intention of writing about 'chain restaurants'.  Not that there's anything wrong with a good chain restaurant, there are many that we frequent on a regular basis.  I just wanted to focus on those 'special' places I've found.  The 'Mom and Pops' that really deserve some attention along with the corporate chain restaurants.
The reason for my exception this time is that Panera Bread has two new menu items that I think are spectacular.  One is their Roasted Turkey & Cranberry Panini and the other is their All-Natural Sonoma Chicken Stew.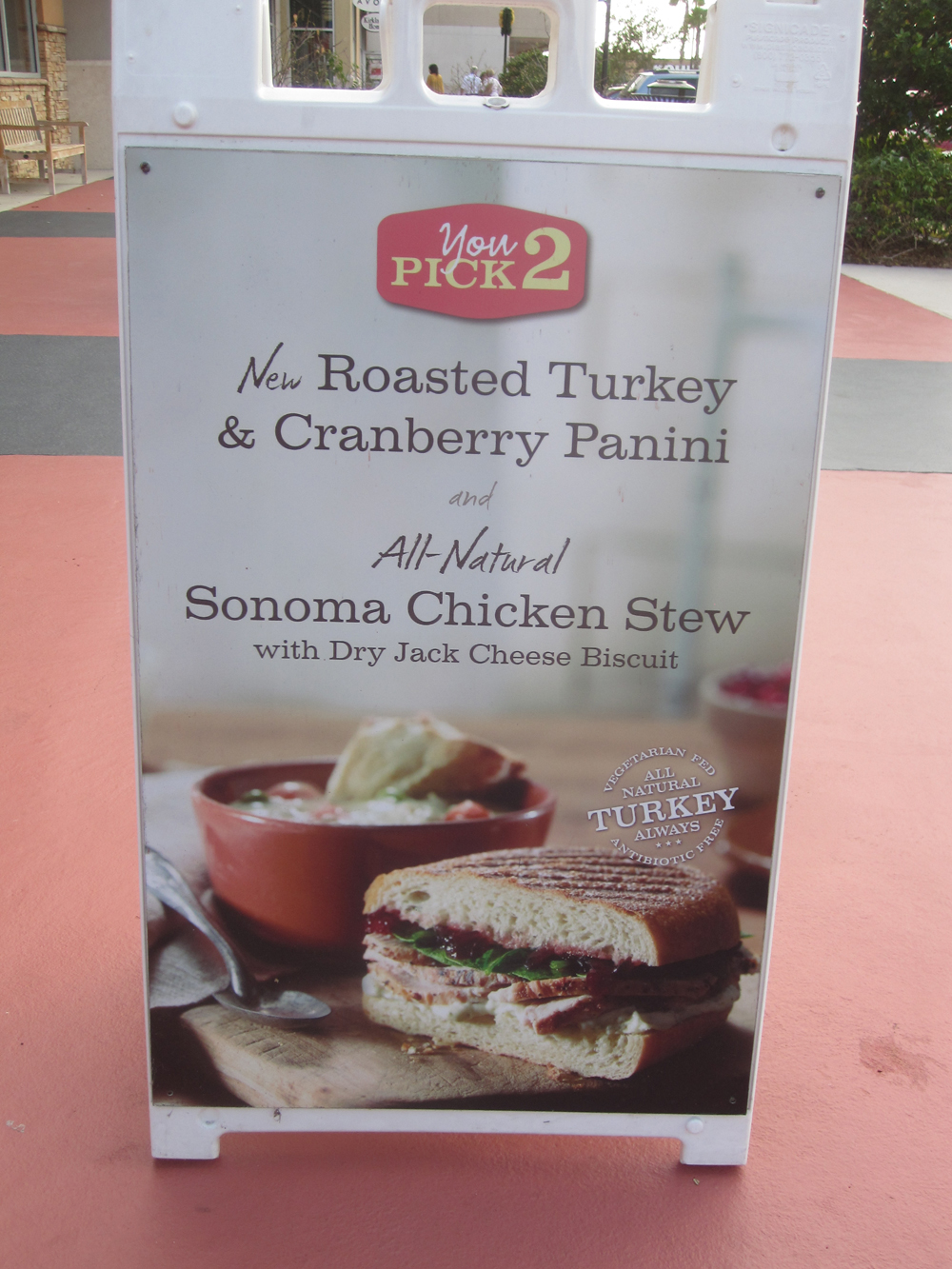 We were turned onto to these by a friend who called and said we had to try them.  We actually made a special trip just to see what the fuss was about, and we were happy we did.
The Roasted Turkey and Cranberry Panini boasts "all-natural, antibiotic-free roasted turkey"  with fresh spinach, a zesty cranberry relish and garlic and herb cheese spread on toasted Ciabatta bread.  This sandwich has some incredibly fresh and vibrant flavors that jump out at you from the first bite to the last.  While it feels very 'Thanksgiving-ish' it is a great sandwich all-year-round.   At $8.59 it is certainly not cheap, even with the accompanying chips, but it sure is tasty and I feel worth the price.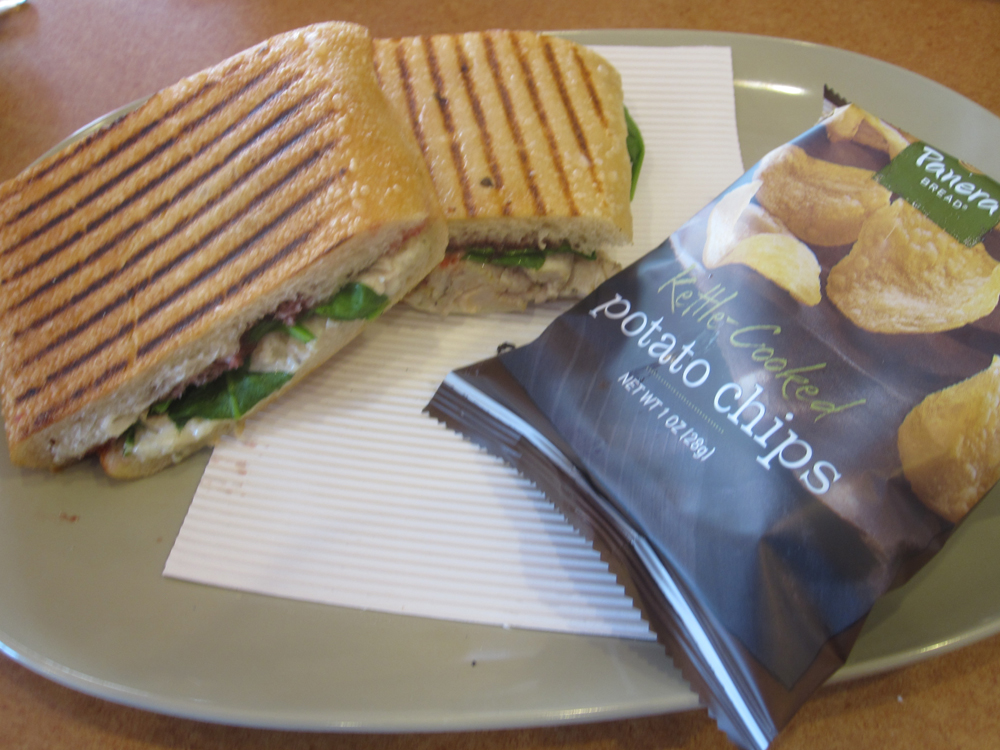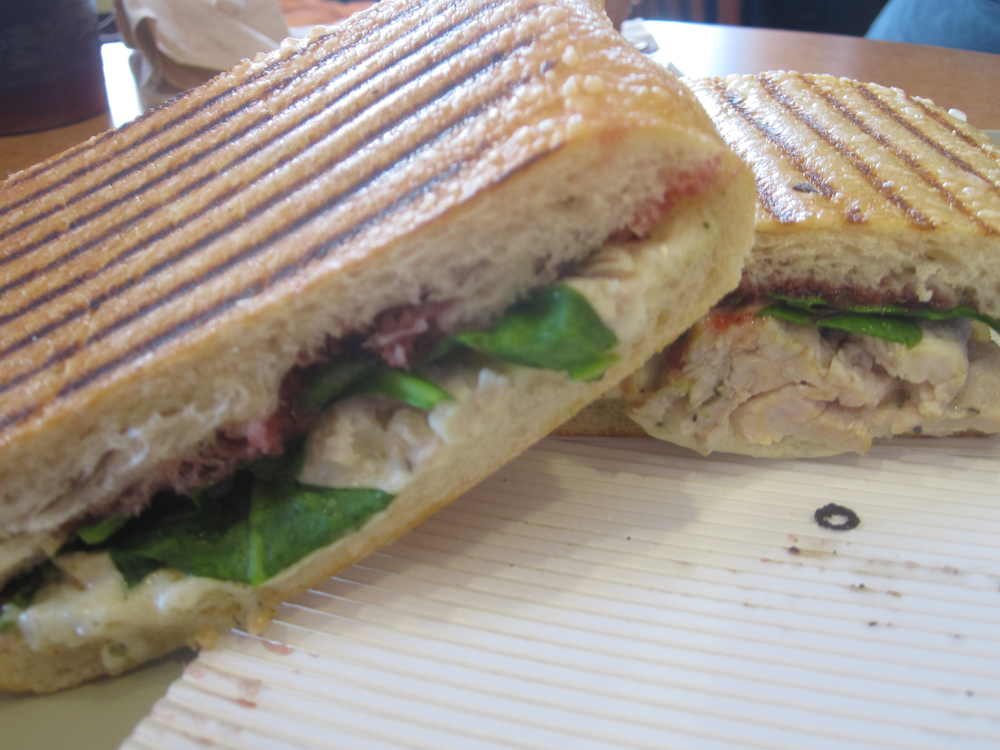 The second new item on Panera's menu is the All-Natural Sonoma Chicken Stew.  I'm not sure the name does justice to how good it will taste.  While not quite what I would consider a stew (it's more soup-like in it's consistency), but that doesn't take away from the fantastic home-cooked flavors they were able to acheive.
Chicken, carrots, peas, leeks & red potatoes with sweet cream and thyme sit in a velvety broth that feels like a good old-fashioned left-over based soup.  It is served with a piece of french bread that seems superfluous at first until you realize that you will need it to sop up every last drop in your bowl.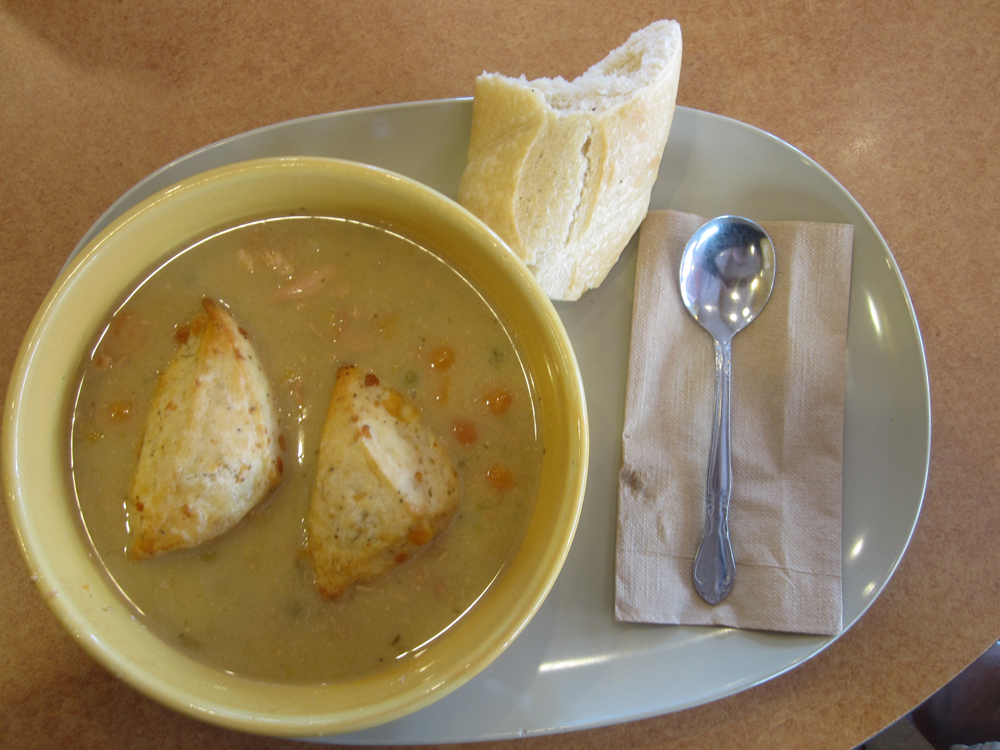 Now the true suprise and star of this stew is the Dry Jack Cheese biscuit that comes floating in it.  These are incredible.  Flakey and buttery with just the right amount of zing from the cheese.  It is truly a great accompaniment.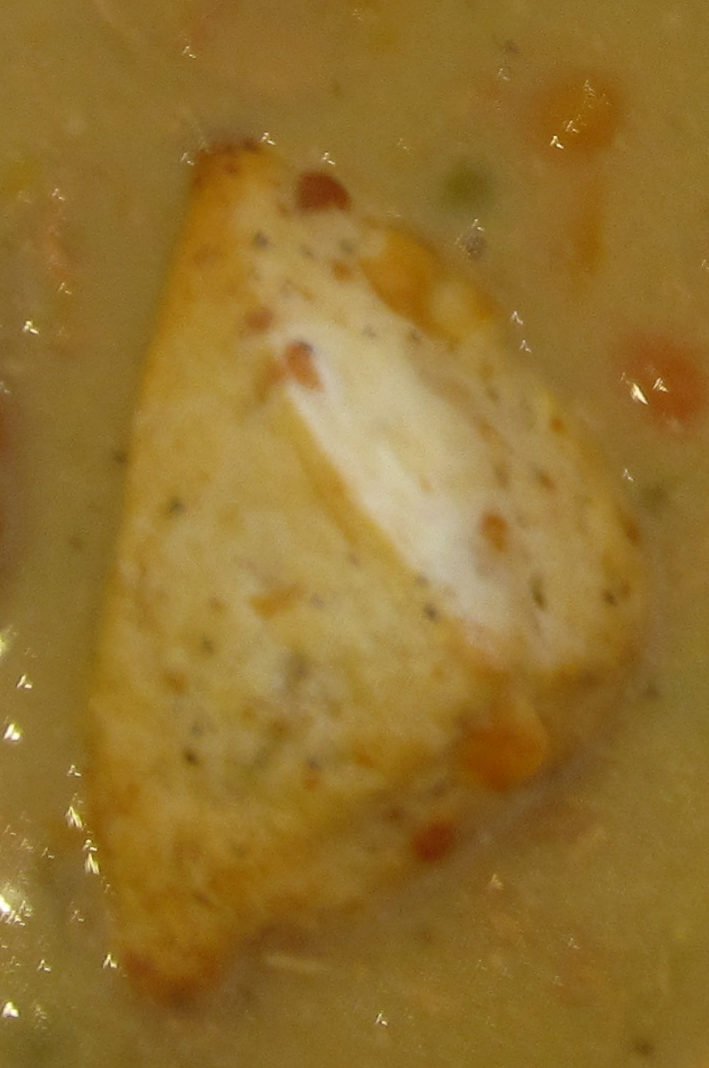 And my gift to you is this piece of advice – order the bowl of stew rather than the cup.  Not only do you get more stew but you get two biscuits as opposed to one.  You will thank me.