Nothing Says "I Love You" Like a Valentine's-Themed Meal!
The Valentine's merchandise has been out in the stores since at least the day after Christmas.  My kids are starting to plan what Valentines they will pass out at school.  I'm pretty sure I signed up to help in both the preschool and first grade Valentine's parties, on the same day…  To give ourselves that lovin' feelin' (and to help me remember about those parties!), our family has been enjoying some Valentine's themed meals!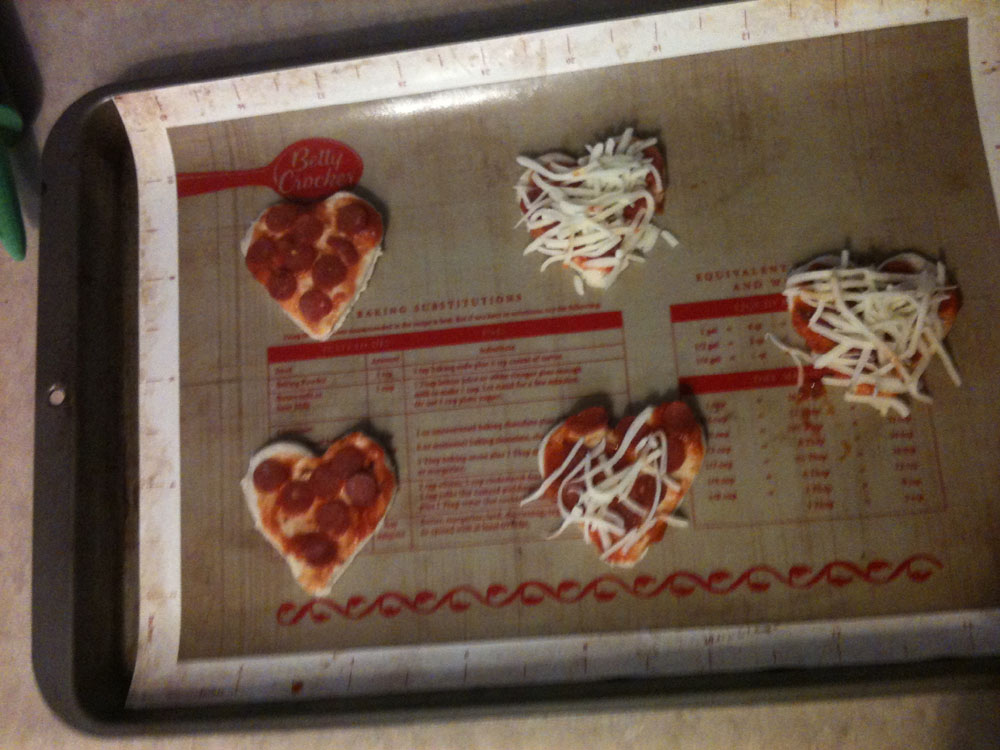 For the first meal, I let the kids help me make heart-shaped pizzas.  Pizza is one of their favorite foods, so they loved this idea!  To make our pizza, we used a tube of refrigerator biscuits.  Lay out the biscuits, then just use a cookie cutter to form whatever shape you want.  You could also use a roll of pizza dough or English muffin halfs, whatever you have in the fridge.  The fun thing about these pizzas is that they're so quick and versatile and can be customized to whatever toppings your kids like (or that you're trying to clear out of the fridge).  We used a little pizza sauce, mini pepperonis, and mozzarella cheese.  These would be really cute for Christmas too – just use a Christmas tree cookie cutter, then add bell pepper ornaments in yellow, red, green and orange, with a pepperoni star!  I also find that whenever my kids help in the kitchen, they're much more likely to eat the food.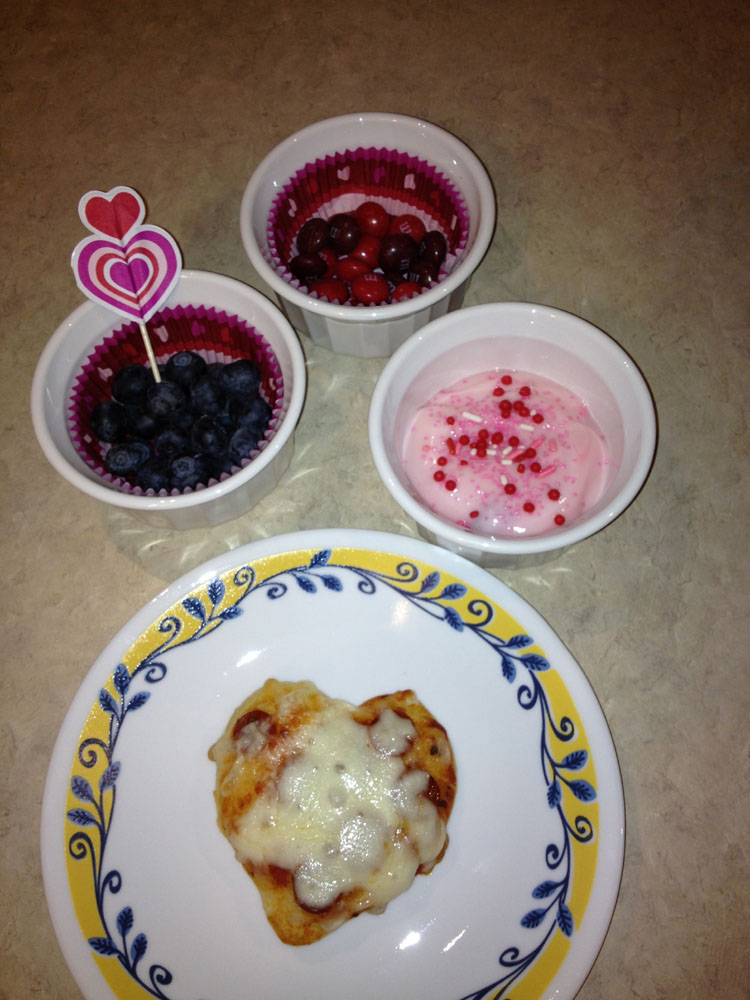 The pizzas were served with a few more Valentine-themed foods, which were quick to get ready while the pizzas were baking.  In two of the ramekins, I turned a Valentine muffin liner inside out so the decorated side was facing up.  The kids had blueberries with a heart pick, cherry cordial M&Ms, and strawberry yogurt with Valentine sprinkles.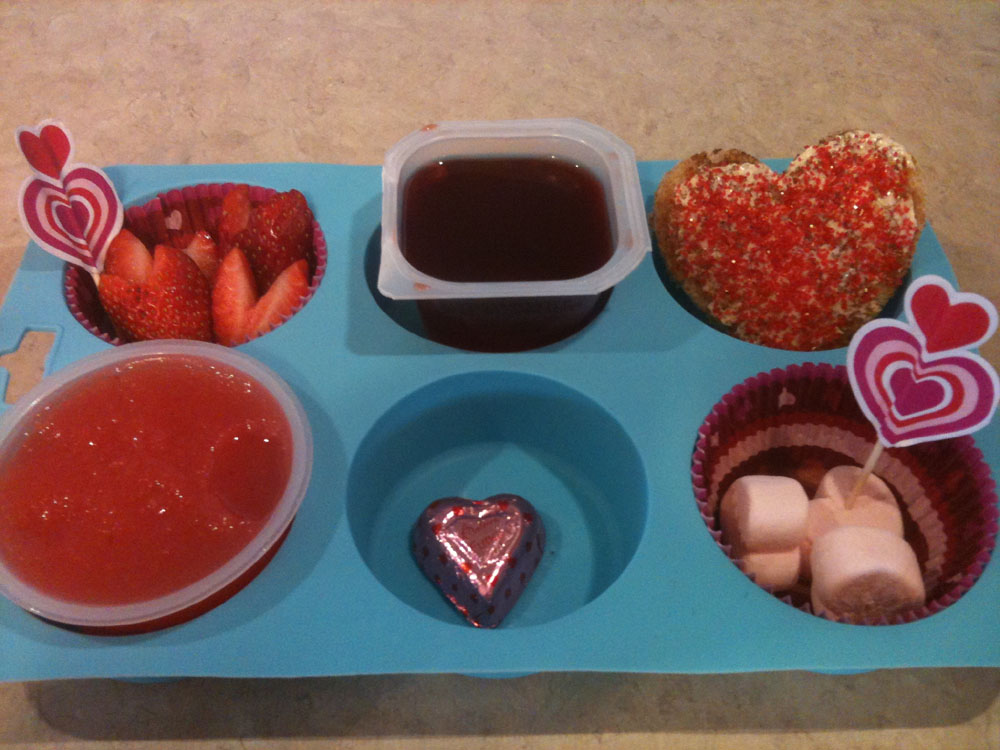 Our next "meal" was a little bit of sugar overload, so of course, the kids loved it.  I didn't do anything fancy here, but when put together, it looks really festive!  Their muffin tins had a container of strawberry applesauce, a heart-shaped chocolate and some heart-shaped marshmallows, which were served with a food pick.  The top row has strawberry slices that have a V cut out of the top so they look like hearts. The strawberries have another food pick with them.  I've talked about them before, but these food picks are the greatest things!  I have them in all different themes and the kids just love them.  Even if we're not doing a theme meal, I'll often put one into a lunch just to add a little element of fun.  The other items are a container of red Jello and a piece of heart-shaped toast.  The toast is buttered and has red sugar sprinkled on it.  This may sound weird, but it's actually really good and is something I remember trying to sneak as a child when my mom wasn't looking!
As you can see from the photos, neither of these meals are anything fancy.  They're just made with things we had around the house, but the kids loved them!  Remember, it doesn't take much to make your meals memorable!