There is certainly no lack of food on any cruise ship.  Options are available at every turn and at any time day or night.  This was certainly true for our recent Royal Caribbean Cruise Line sailing on the Allure of the Seas.
In addition to the main dining room their are several specialty restaurants on the Allure of the Seas that are available at an additional charge.  For now I'd like to focus on the free food options on the ship, excluding the dining rooms.  I think you will be surprised at all of the options available and the quality of the food.
It's actually a little difficult to know where to begin, so let's start from the top down.
Located on deck 16 is the Windjammer.  This is the buffet that is open for breakfast and lunch every day and dinner on select nights.  It is convenient and offers a wide variety of foods, unfortunately it's not always the best quality. I experienced one breakfast and one lunch here just so I can write about it but to be honest their are much better options on the ship.  If you're in a hurry and looking to grab something quick it's certainly OK food, but why choose OK when you can have great.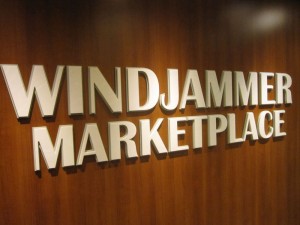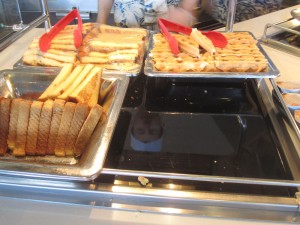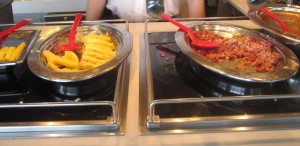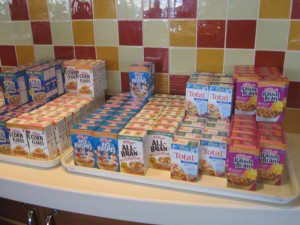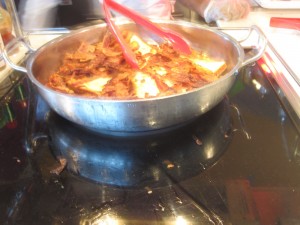 On Deck 15 you will find the WipeOut Cafe.  This is a grab and go location that is very convenient to the sports area of the ship (basketball court, table tennis, zip line, flowrider, miniature golf course, etc) as well as the teen area.  Offerings will vary but generally you will find nachos, tacos, pizza, hot dogs and hamburgers.  However, my advise is to pass all of those by and go for the hot dog wrapped in a pretzel dough!!!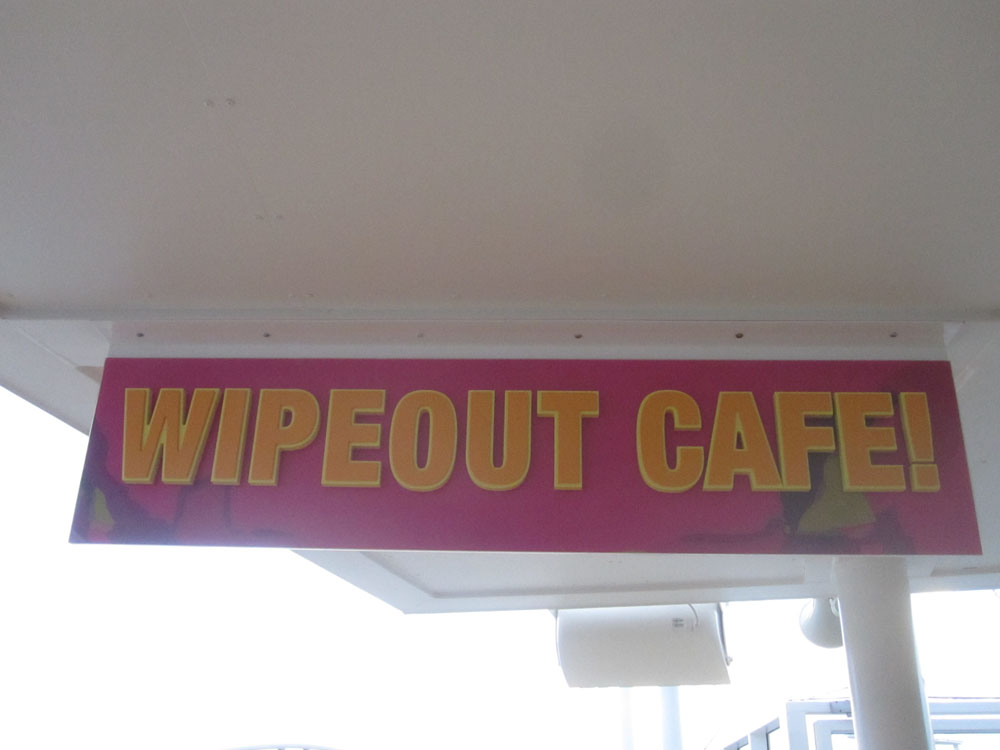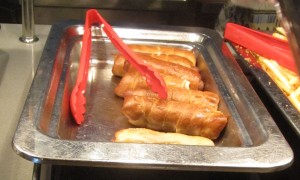 You will also find the Solarium Bistro on Deck 15.  This is open only for breakfast and is a buffet.  I didn't eat here this cruise so I can't say much about it, however it's another option especially if you plan on spending the day in the Solarium, which is the adults only pool area of the ship.
Deck 8 is home to Central Park.  This is a truly unique space found only on the Oasis class ships.  It boasts live plants and is open to the sky, which is much more impressive than it sounds.  This area is home to many of the specialty restaurants that are available at an extra charge, all of which I will blog about later.  It also is home to our favorite free food location on the ship – The Park Cafe.  In the morning The Park Cafe is open for breakfast and offers build-your-own-bagels, breakfast sandwiches, oatmeal and fresh fruit.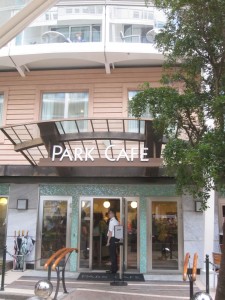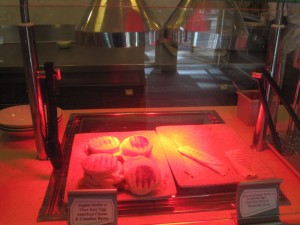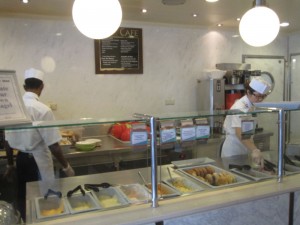 However the real star comes out for lunch – the roast beef sandwich.  Carved to order by a chef right in front of you; the meat is tender and moist and delicious.  It is served on a salted roll and you have the option of adding au jus, horseradish and/or mustard.  There are also other condiments available if you prefer.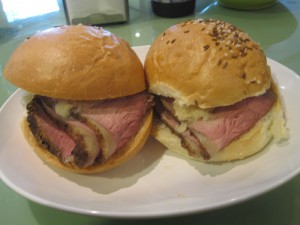 Oh yeah, the Park Cafe has other options for lunch as well (it's just hard to get past those roast beef sandwiches).  These change throughout the cruise but there are paninis, soups, salads and sandwiches as well as desserts.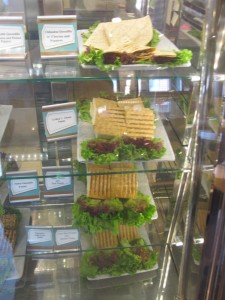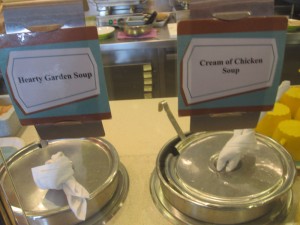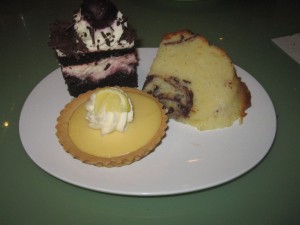 If after a few days you tire of the roast beef sandwiches (which I doubt) there are still many great free food options left.  On Deck 6 is the Boardwalk.  Again, exclusive to the Oasis class of ship it is like no other you will find anywhere.  Several food establishments are here among the games and shops.  In the mornings you will find a coffee station and a self-service donut area.  While not quite Krispy Kreme they are good, especially if you get there early when they are first put out.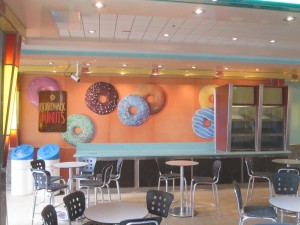 Also for breakfast you can eat at Johnny Rockets.  For lunch this restaurant does have an extra charge but breakfast is free.  It's really one the few places where you can sit and be served a breakfast (as opposed to a buffet) and the food can be quite good.  Typical breakfast fare includes eggs, bacon and french toast.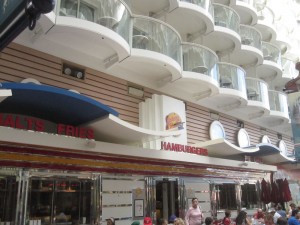 If you're on the Boardwalk around lunch time don't miss the hot dog stand – The Boardwalk Dog House.  This is more than just a boiled or fried dog on a bun.  Seven different hot dog varieties are offered with a large array of condiments.  Think of it more like a create-your-own hot dog.  My two favorites are The Warsaw and The Sicilian.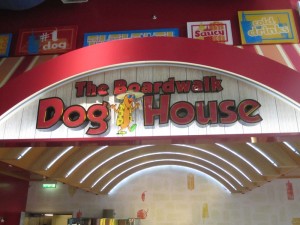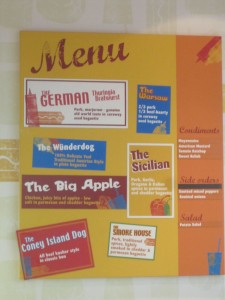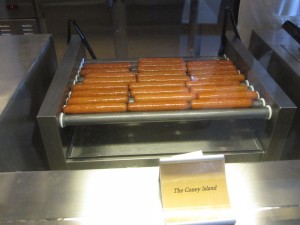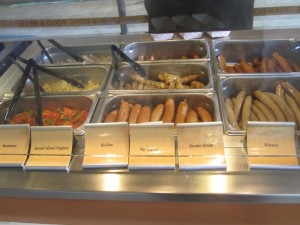 Deck 5 is where you will find the Pomenade which is loaded with shopping, entertainment, bars and of course more food.  Cafe Promenade anchors one side of the 'street' and offers many different choices for food throughout the day.  Donuts and pastries in the morning give way to sandwiches and desserts for lunch and evening snacking.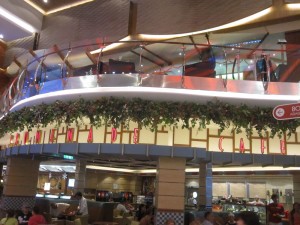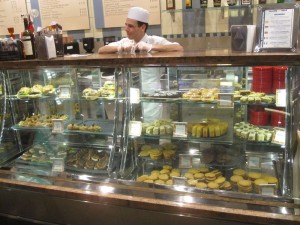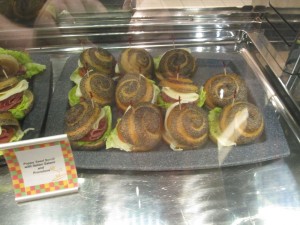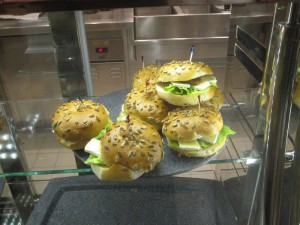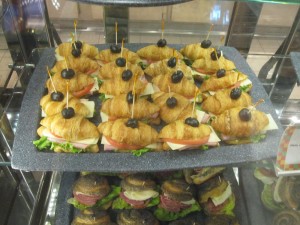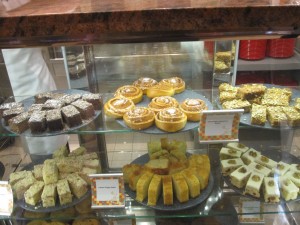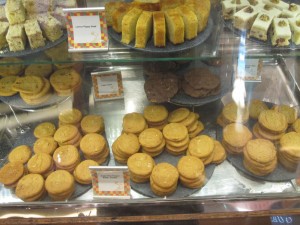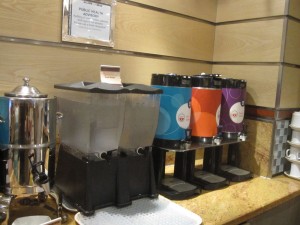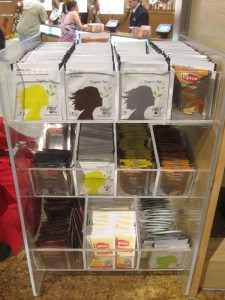 Further down the Promenade is Sorrentos. Here they serve pizza.  Not the best in the world but serviceable, especially if you've had a few drinks and are just looking for a snack.  The best part about Sorrentos is you can create your own pizza from a multitude of topping choices and they will bake you a fresh one while you wait.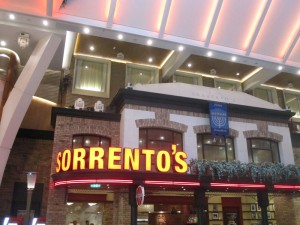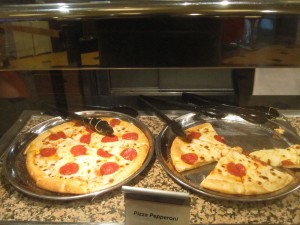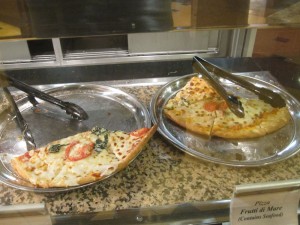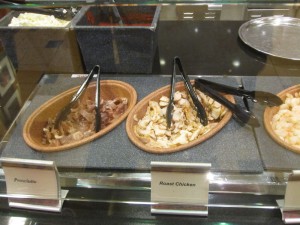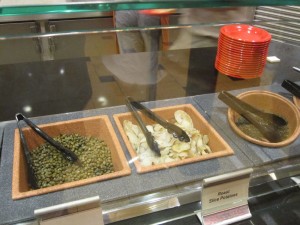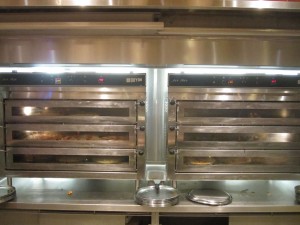 In addition to all of these choices you also have room service available 24 hours a day for free (there is a small service charge for orders placed between midnight and 5AM) as well as an ice cream station on the pool deck where you can get soft serve vanilla or chocolate.
As I mentioned all meals served in the main dining rooms are also free.  We didn't get a chance to eat in the main dining rooms at all this cruise – there were just too many other choices.
As you can see there is certainly no danger of going hungry on the Allure of the Seas…..and I haven't even mentioned the specialty restaurants yet!!!