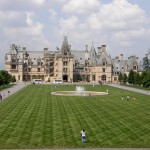 1 Lodge St
Asheville, NC 28803
(828) 225-1333
My wife and I love visiting Biltmore Estate in Asheville, NC.  One thing that makes the trip so enjoyable is the opportunity to eat at the Bistro on the Estate property.  The Bistro is conveniently located adjacent to the winery, so a little lunch before a complimentary wine tasting is always in order.  We've eaten here many times including twice during our recent stay at the Biltmore Inn.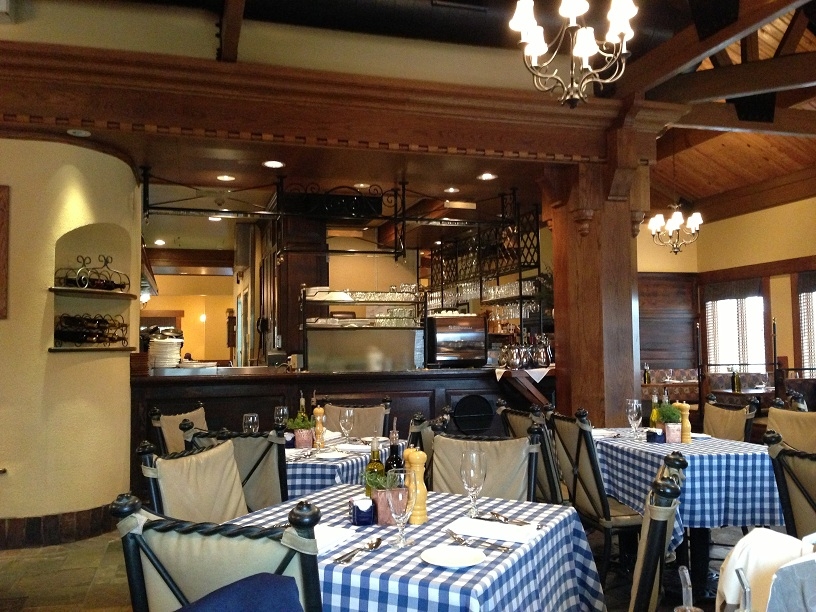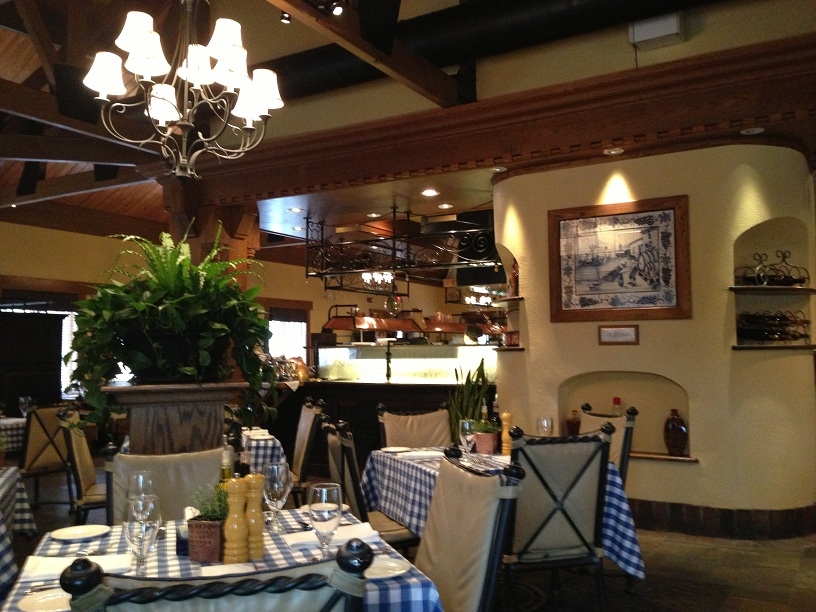 The Bistro is a casual restaurant that serves lunch and dinner.  The menu changes seasonally to take advantage of the vegetables and livestock raised on the grounds.  But there are several mainstays that are available year round.  One of my favorites is the French onion soup ($9).  Served piping hot with a crouton on top and baked with gooey Gruyere and Provolone cheese, it's perfect for a cold winter day in the Appalachian Mountains.  Another thing of note is the homemade potato chips with a light dose of truffle oil and parmesan cheese.  They're slightly thicker than your average chip, served salty and crunchy as a side to the sandwiches.  During this visit my wife tried the Toasted Pecan Chicken Salad ($13).  Roasted chicken is blended with pecans, golden raisins and herbs and served over chopped romaine lettuce.  She judged it to be very tasty and said she would order this again.  A couple of our friends joined us on our second day and both had a Turkey Reuben ($14).  This is turkey, melted Swiss cheese, sauerkraut and Russian dressing served on toasted marble rye bread.  This was deemed another winner.  Although these lunch offerings were quite delicious, I think my choice may have been the winner.  I ordered the roast beef sandwich ($14).  I expected the roast beef to be sliced deli style.  When it arrived I was happy to see what appeared to be thick chunks of roast beef, just like you might cook at home, over caramelized onions on a toasted hoagie roll.  The beef was juicy, well-seasoned and extremely tender.  The sandwich was served open face and there was plenty to divide between the two pieces of bread.  I ate the sandwich with a fork.  Paired with the homemade chips it made a fantastic and filling lunch.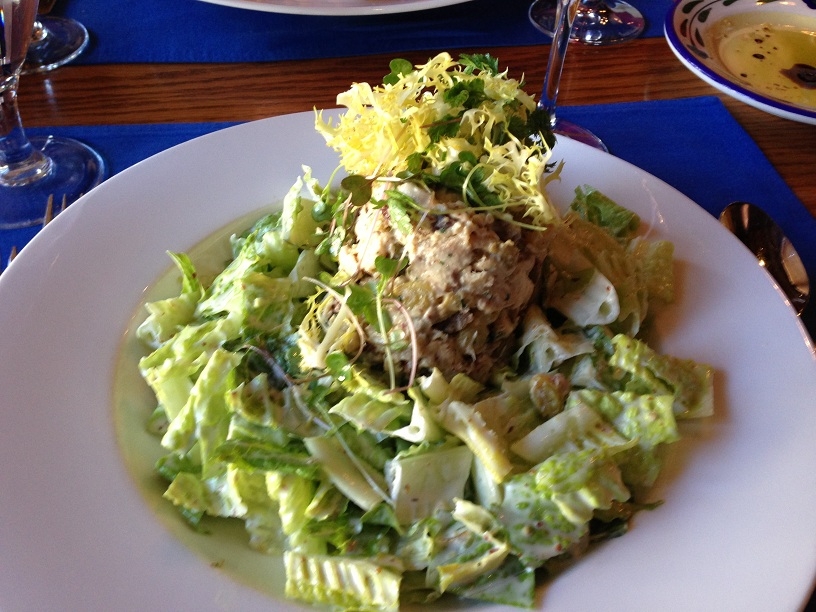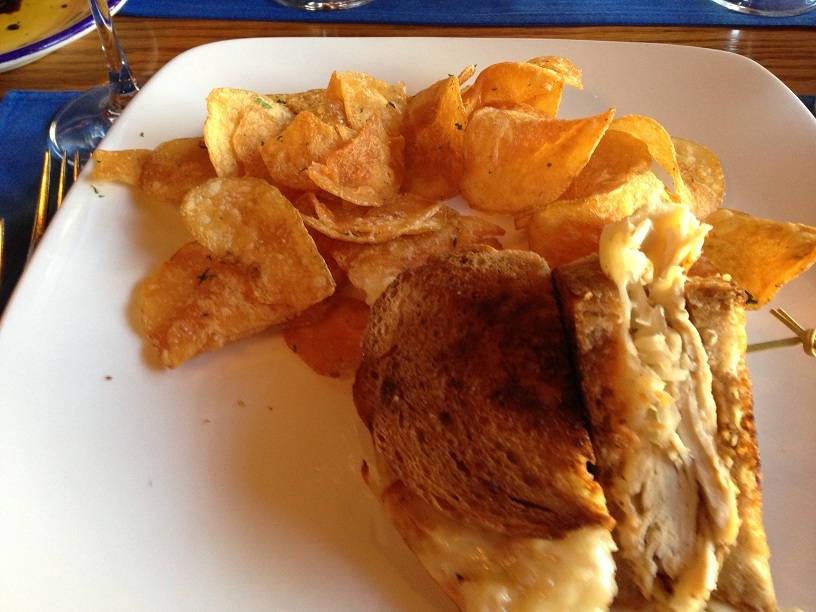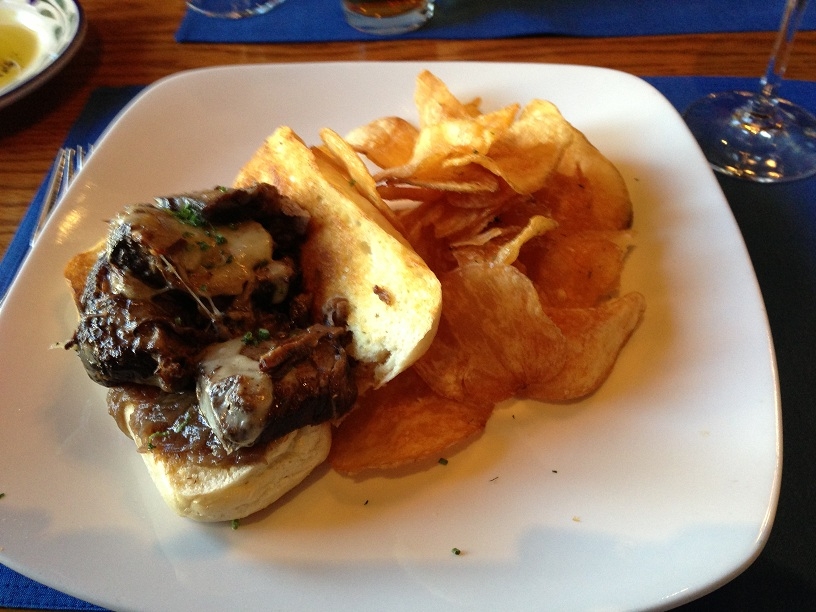 Since Biltmore makes several award winning wines on the property, we decided to split a bottle of Sangiovese.  We can also recommend the Century Red which is a blended red wine that happens to come in a beautiful bottle.  Perhaps you're a beer drinker?  You are in luck.  Biltmore has two ales, an amber and a pale ale that are made on the property.  They also serve Gaelic Ale which is a delicious beer brewed by Highland Brewing in Asheville, NC.  Not a drinker?  I won't hold that against you.  You can enjoy sweet tea, yes that's how we drink it in the South or perhaps  your  favorite soft drink.  Or you can have ice water, our tap water tastes good and you can add lemon if you want to get fancy.
I hope you decide to visit Biltmore.  It's a beautiful area, a spectacular house and you can enjoy a good meal during your stay.  You'll be happy you did.