Here in Illinois, it doesn't feel like Easter is coming any time soon.  It has snowed every day for the past week, and we have almost a foot of the white stuff on the ground.  When school was cancelled for the second time this week due to "inclement weather," I decided we needed a little color in our day, so I threw together an Easter themed meal.
After spending a couple of hours outside helping shovel out the driveway, building a snowman and snow fort, then losing a snowball fight to my kids, I didn't have much energy left to whip up a hot, home-cooked meal (I did make hot chocolate, so that was enough to warm them up, right?) on our day off.  So, I did what I do best, and I pulled together a cheery muffin tin meal.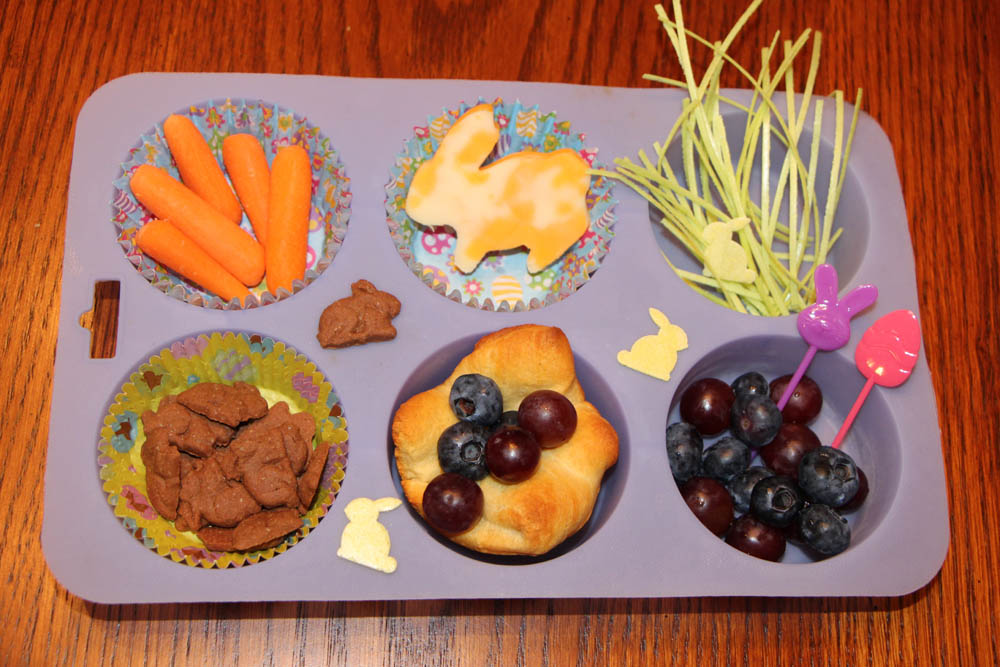 After checking the cupboards, I decided to go with a classic Easter bunny theme today.  In the bottom row, the kids have Annie's chocolate graham bunny cookies in an Easter muffin tin liner, turned inside out to showcase the pictures.  I ran across these liners at the Dollar Tree last week and they came with the cute plastic picks I used in the fruit.  The next cup is a crescent roll Easter basket, filled with grape and blueberry "Easter eggs."  I made the Easter baskets first thing, so they could bake while I finished everything else.  I just smooshed a crescent roll into a muffin cup so it would bake into a cup shape.  It ended up getting puffier than I thought it would, but the boys still enjoyed them, and that's what counts!  The next cup is more grape and blueberry Easter eggs.  The kids love using these little picks to poke their food.  I often add them to school lunches, even when there's no theme.
The top row is baby carrots that are about to get eaten by the cheese rabbit who has just run out of the edible Easter grass.  You can see that he left one of his little rabbit friends hiding in the grass.  Those yellow rabbits came in the package of Easter grass.  And, speaking of the Easter grass, I know you're going to look at this and say, seriously? She had edible Easter grass just lying around?  I actually did!  If you remember my Toolbox Blog, you'll recall that I stock up on supplies that might come in handy for a themed meal whenever I find them on sale.  I got this Easter grass for a dollar last year and because it's pretty much just flavored Styrofoam (that's what I think it tastes like anyway), it's not expired yet.  The kids think it's fun though, and it matches my theme.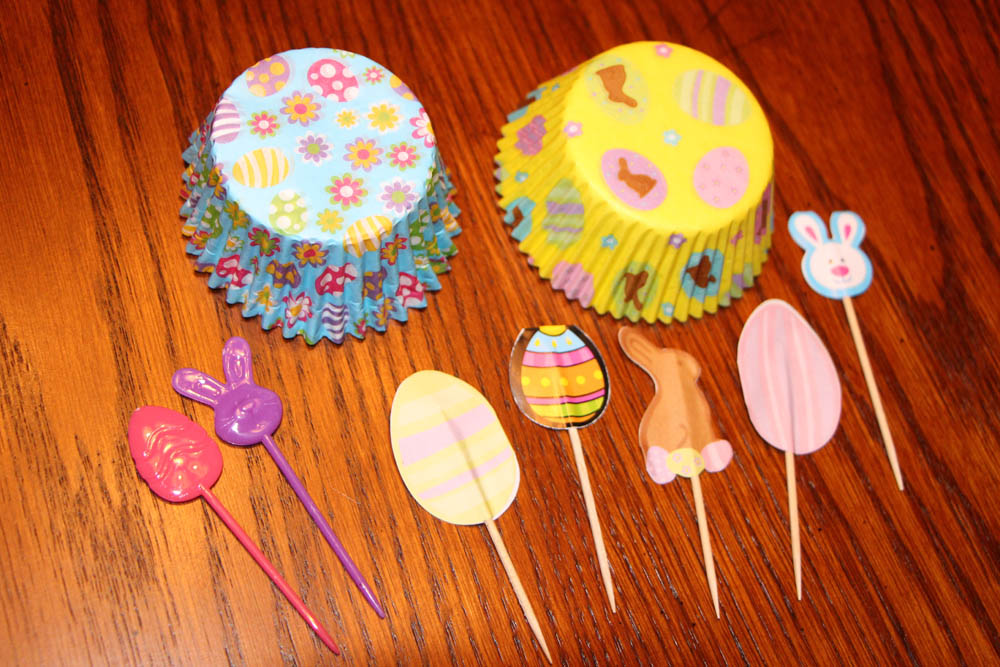 These are the Easter muffin tin liners and picks that I have in my collection right now.  The set on the left came from Dollar Tree, and I think the others were a mixture of a couple sets from Wal-Mart.  Most of these stores drop the prices down on these kinds of items after the holidays, so you can normally find some great deals.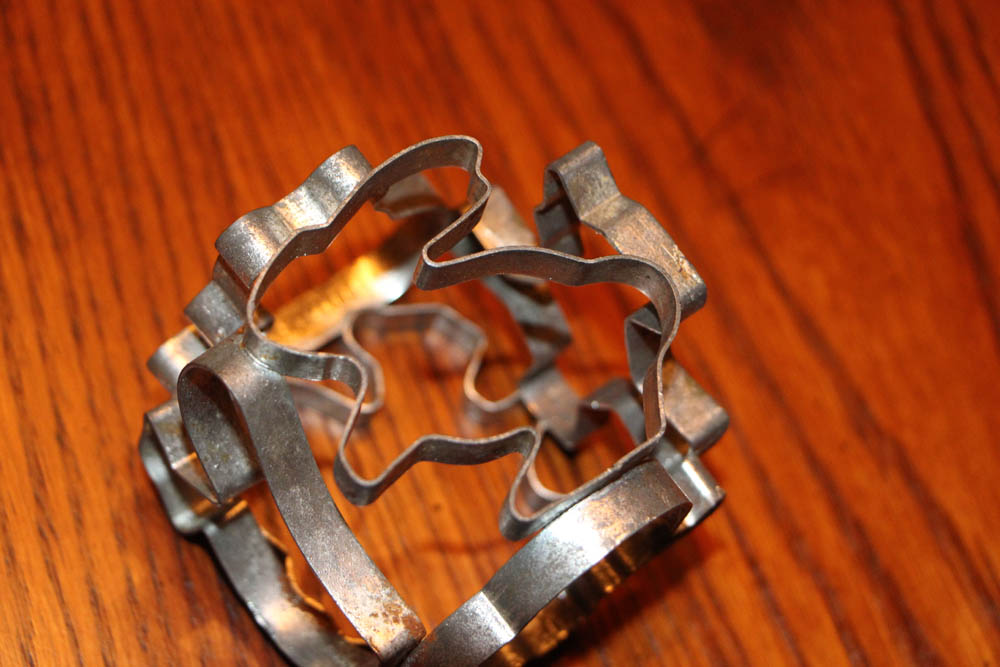 To make the cheese rabbit, I just used a cookie cutter.  I have these in all shapes, so I'm pretty much prepared for any theme that may come up.  This particular one is really neat.  It's an antique six-sided cutter that I got from a friend's grandma.
I hope you enjoyed sharing this colorful break from our snow day with us.  Remember, it doesn't take much to make your meals memorable!