As a former chef and pastry chef, I love all kinds of foods. I especially love discovering foods that are specific to a region or culture. Regardless whether I am traveling to Chicago or Paris I try to eat where the locals eat. I also like to seek out foods that are either made in or are popular to that city or country. When I cannot travel to those cities I love to mail order food from these companies.
Some of my favorite foods come from religious orders. Whether its crafts or foods, many religious orders support themselves by the labors of their hands. There are a number of monks and nuns who are producing some fantastic food products that are worth a taste.
I first discovered Our Lady of the Mississippi Abby Caramels, located in Dubuque, Iowa, while watching a food show on foods from unexpected places. The caramels were simply made with great, natural ingredients.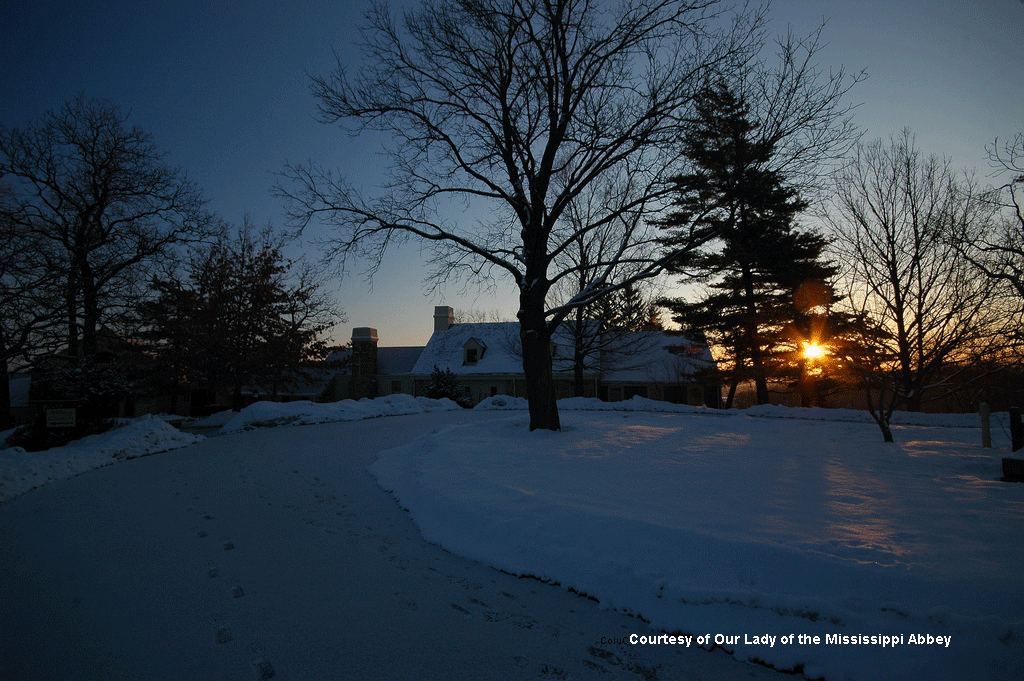 Following the rules of St. Benedict, as is common with many religious orders; the nuns of the Our Lady of the Mississippi Abby have been making delicious plain or hand-dipped vanilla or chocolate caramels for almost 40 years. The sisters moved from Massachusetts to Iowa in 1964 and started making cookies. However, cookies were difficult to ship as they easily broke during shipping. They then went into making Christmas wreathes; however they found that was only viable around Christmas. Their motherhouse in Massachusetts agreed to give them a recipe for caramels that they themselves received from a Greek candy maker. One of the sisters said, "We don't change the recipe and we don't give it away. It's really a secret recipe." Monies from the sale of the caramels and their other products go to the basic support of the sisters.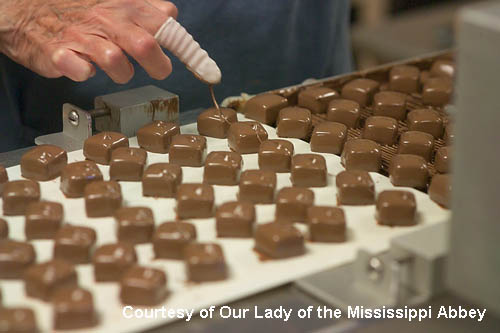 According to their website (www.monasterycandy.com), the order is a cloistered, monastic community of Trappistine nuns of the Order of Cistercians of the Strict Observance. Nearly all of the sisters are involved in the candy-making production and about 90% of their annual sales occur from September through December.
The caramels are so smooth and delicious that it makes not eating the whole box almost impossible. These caramels give new meaning to 'religious experience.' They are available either plain, dipped in milk or dark chocolate or as an assortment. Prices range from $6.80 for an 8-ounce bag to $48.00 for a 5-pound box. In addition to caramels, the sisters also make Swiss and Irish Mints, assorted truffles, hazelnut meltaways, caramel and chocolate fudge sauces and maple syrup. Orders are shipped via UPS or, if you happen to be in the neighborhood, picked up at the Abbey.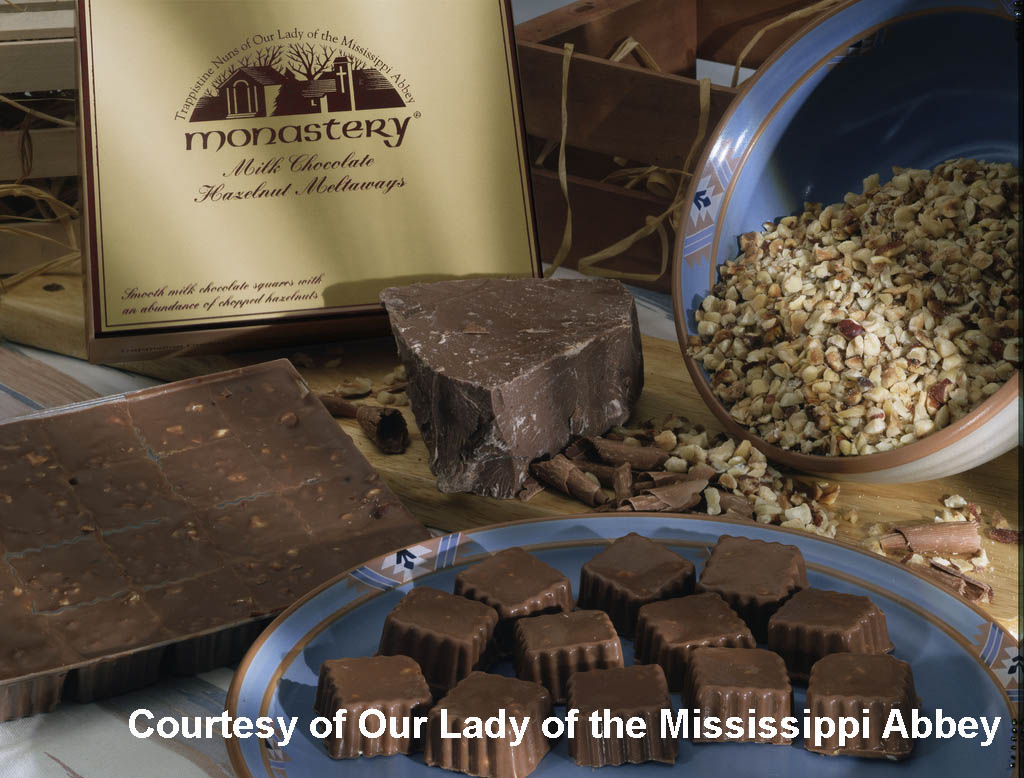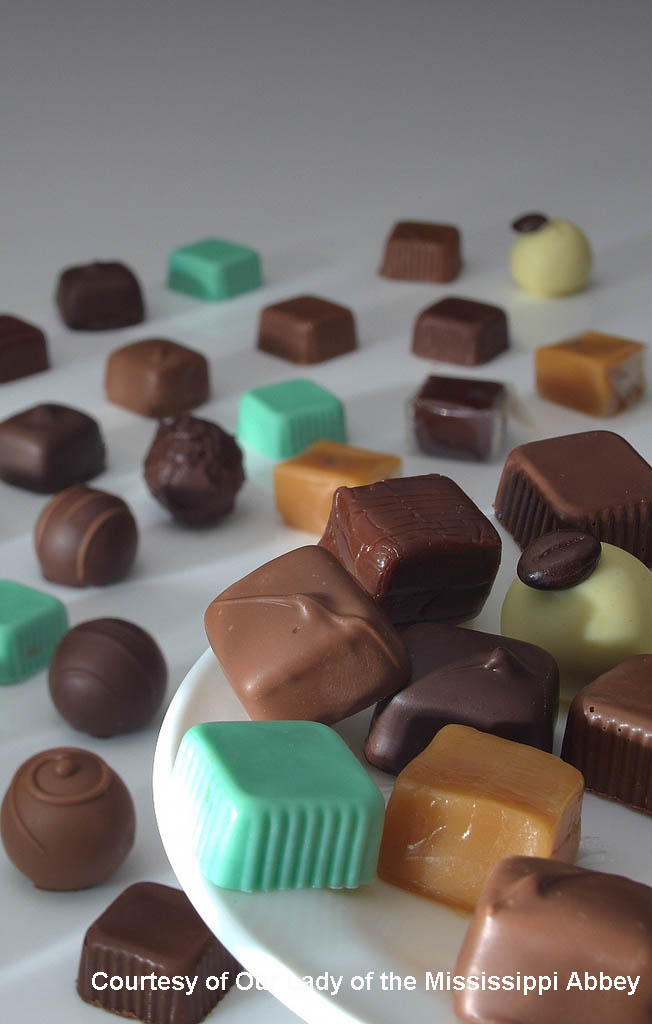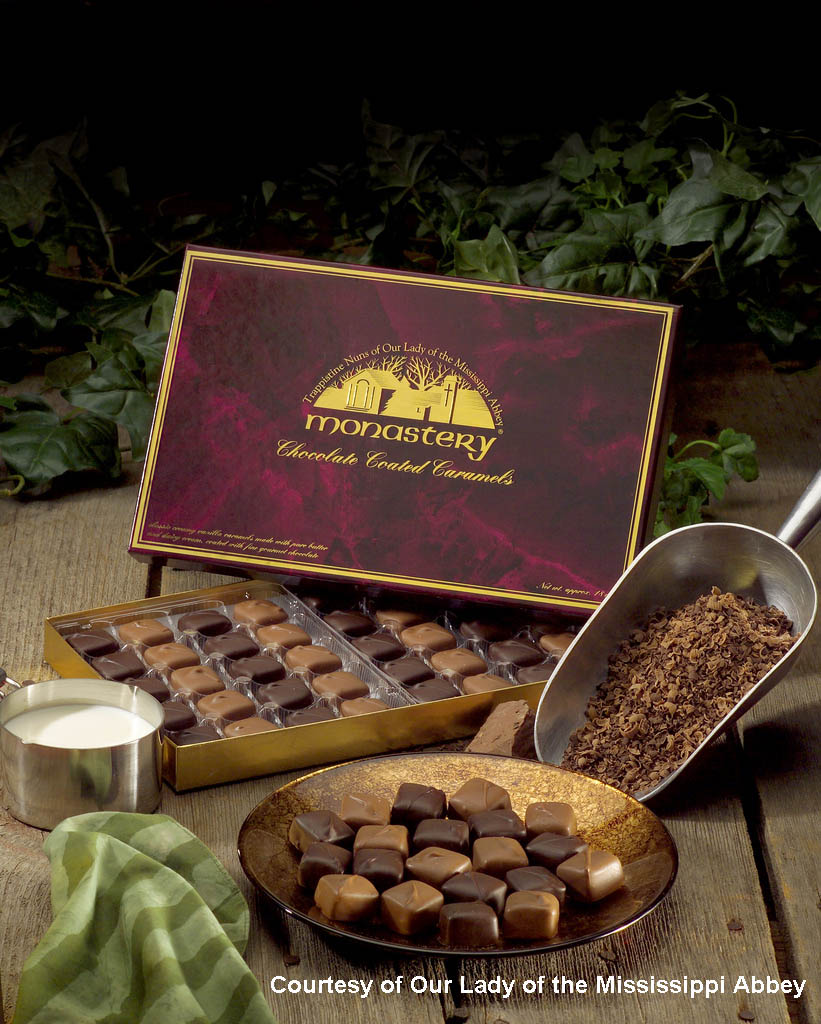 Heading from the Midwest to the Northeast is The Abbey of the Genesee. Bordering Pennsylvania and located in the southwest corner of New York State Genesee, New York, the monks dedicate their lives to assiduous prayer through solitude and silence. The monks observe silence and only speak, when necessary, in a limited way. They participate in farming, cooking, maintenance, care of the infirm and other activities. In order to support their lifestyle these monks make a number of delicious food products including Trappist preserves, homemade cakes and Monks' Bread.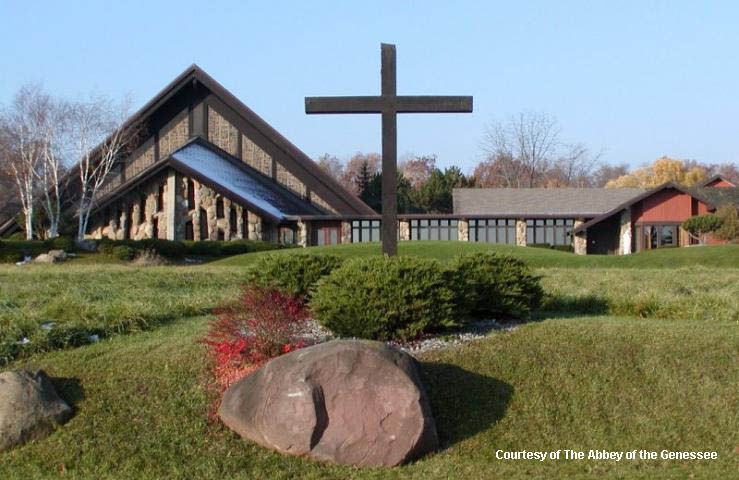 I have tried a few of the varieties offered and the Monks Bread (www.monksbread.com) white bread is unlike any other white bread available. The bread is tender and soft and has a unique flavor. In addition to their white bread, the monks also bake wheat wholegrain, multigrain with flax seed, Genesse rye with caraway seeds, sunflower with rolled oats, maple cinnamon and raisin cinnamon. During the holidays the monks also make a fantastic holiday bread, fruit & berry and 20 grain with golden raisins.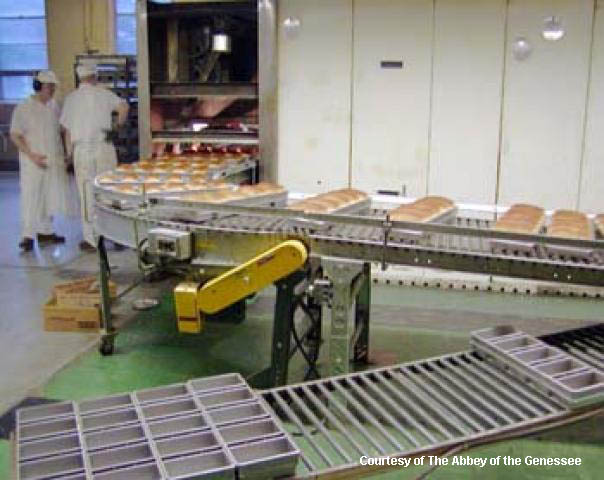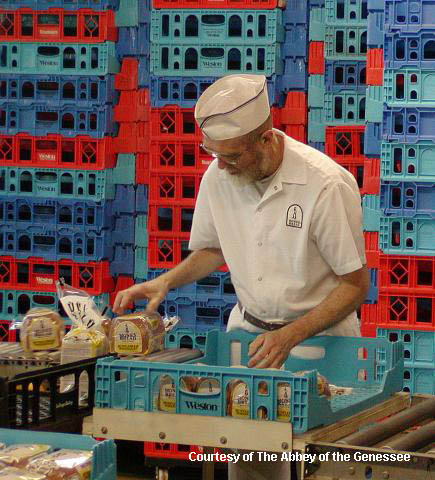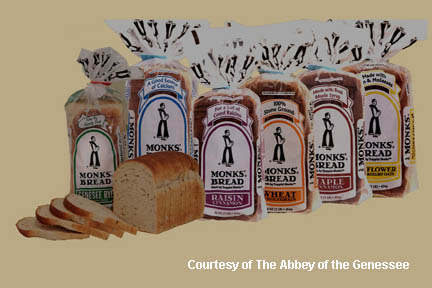 The homemade cakes are delicious. They bake six different varieties: cranberry orange cake, chocolate chip cake with or without whiskey, blueberry cake with our without whiskey, date nut whiskey cake, brownies with walnuts and monk's fruitcake with or without whiskey. And surprisingly, regardless what is generally thought about fruitcake, the monks' fruitcake is delicious. The monks' make their fruitcake in a 10-ounce square, a 2-pound oblong and a 2-pound cake in a decorative tin and either with rum or without. These cakes are definitely a must-try.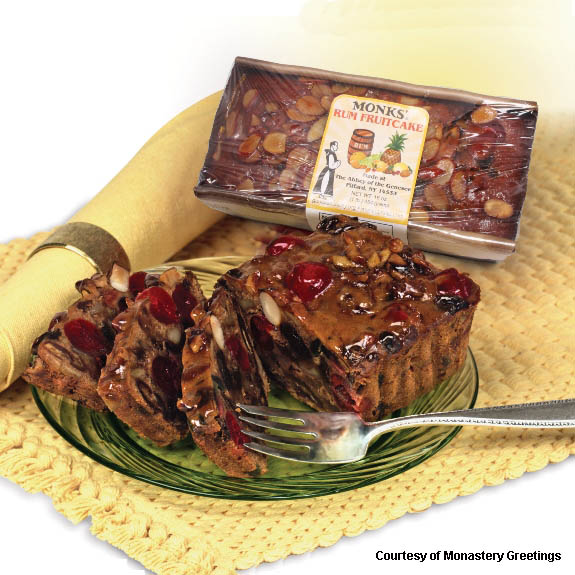 Located about 14 miles west of Charlottesville, Virginia is the town of Crozet. Nestled in the foothills of the Blue Ridge Mountains this town, population: 5,565, is home to a simple, yet beautiful, red brick monastery. The monastery belongs to an order of Trappist nuns – Our Lady of the Angels. Down the hill from the Abbey, next to rolling pastures of farmland, is a red and white barn where these Trappist nuns make some of the most delicious and creamy Dutch-style Gouda cheese you will ever taste.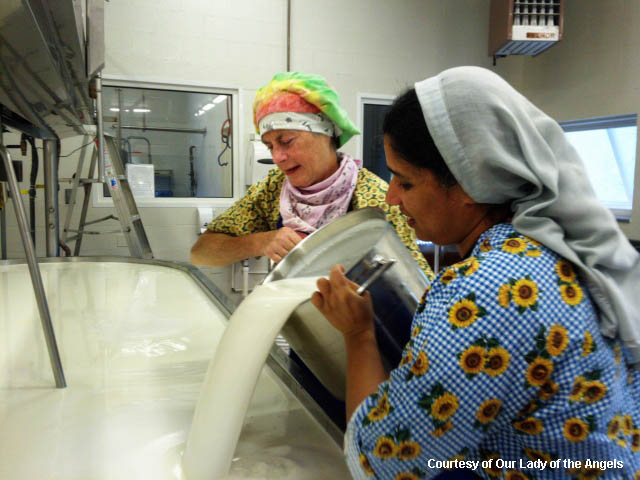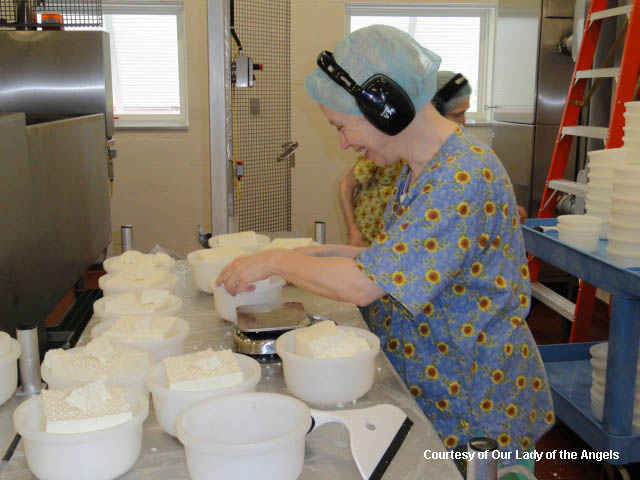 Since 1990, the Our Lady of the Angels (www.olamonastery.org), like the other orders, has been making this fantastic cheese to help them remain self-sufficient. The nuns follow traditional Dutch methods when making this delicious Gouda cheese.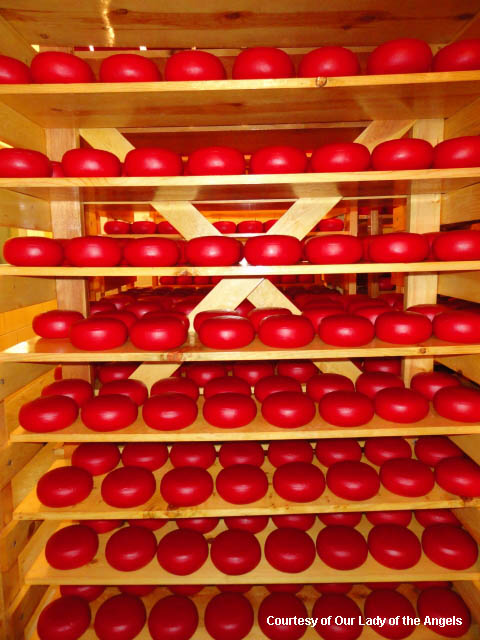 Their cheese culture is shipped fresh from Wisconsin. According to their website, the Grade A milk, from grain-fed cows, is purchased through Dairy Farmers of America. The cheese curds are cut by hand, packed in forms and pressed. The wheels are immersed in a salt brine then cured. Prior to shipping, the nuns dip each wheel of Gouda in a protective red wax coating. The result, when all is said and done, is a semi-soft, mild and mellow Dutch-style 2-pound wheel of Gouda goodness.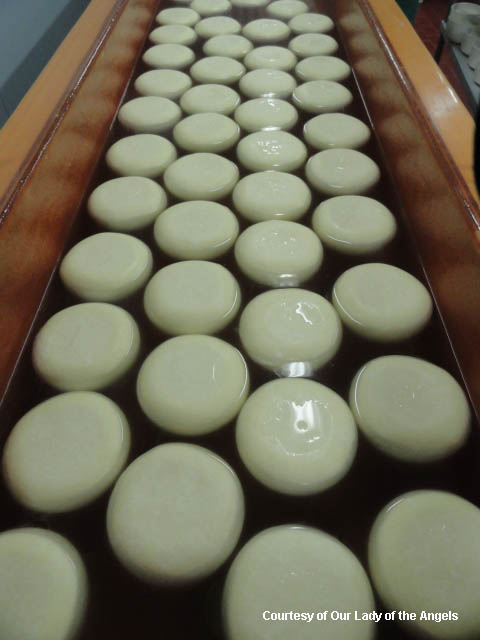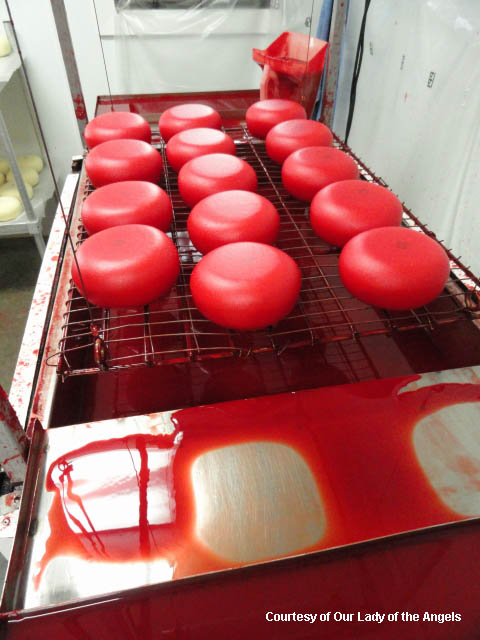 Regardless of your religious persuasion (or not) these and many other delicious foods made by religious orders, not to be left out Mystic Monk Coffee and Trappistine Candy are a gastronomical pilgrimage waiting to be had.