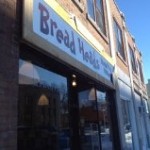 Bread Heads
16 Duke St. E.
Kitchener, ON
Breadheads.ca
A taste of Italy via Ireland?
I don't know about the rest of the folks out there that have ever been to Italy but I find it incredibly hard, almost impossible to enjoy pizza back at home after sampling the fare of the mother land. We had the absolute fortune of spending some time in Italy last year and of course had to sample the pizza in different regions to see what if anything changed. We really enjoyed the pizza in Rome and Florence but I must say the pizza in Venice was like a gift from the gods. I don't know if it's the water, the flour or the fresh ingredients but I can cause my mouth to water just thinking about it.
I can probably count on one hand the amount of times we've gone for pizza since we've been back home only because we know nothing can compare to what we experienced overseas…..or can it? We recently read a review of a small little bakery/restaurant in town that made traditional pizza in a traditional wood oven. After reading the favorable review we thought we must give it a try. Although I was excited to try something new I must admit I didn't hold out much hope that it would be a reasonable facsimile to what was served to us in Venice.
Let me start by giving a little background of Bread Heads. This establishment was started by a couple who emigrated from Ireland of all places. That alone was the cause of some pessimism on my part. What I did find intriguing though is that they started as a mobile unit with a wood oven installed to the back of a portable unit which they took to local events and street festivals. They had quite a bit of success that they searched for a brick and mortar location to better feed the masses that were quickly forming. The store front, albeit small is quite charming. Walls decorated with local festival and concert posters as well as a stack of pizza oriented books to peruse while waiting for your order. The seating situation consists of a small counter on the main floor and another in the basement. You won't find traditional tables and chairs in this joint. Bread Heads caters mostly to the downtown working crowd and the hours reflect the same. It is typically open from 9-6 with a few nights until 7:00 but they don't start baking in the oven until 11am.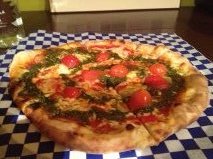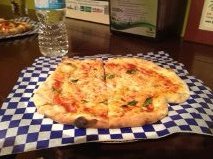 Known for the wood fired pizza they also have a small menu of made to order melts and sandwiches all served on fresh daily baked bread. Everything they prepare is done in the wood oven. Pizza, sandwiches, roasted veggies, etc. In fact, they don't have a traditional oven or cooktop on the premises. I know this because you are literally stepping right into the kitchen when you walk through the door. The restaurant owners stress that they try to source as many local ingredients as they can in order to preserve the freshness as well as support the local community, everything from the vegetables, meat right down to the wood used in the oven.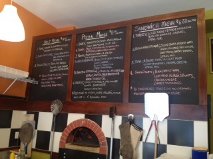 During our first visit as much as the sandwiches and melts sounded interesting we had to go for the pizza. I opted for the Duke – sauce, mozzarella, mushrooms, pepperoni and caramelized onions. My lovely wife went with the Duke as well minus the onions. We watched as they made our pizzas. Each 9" personal pizza ($8 – a steal) was made from scratch from forming the crust to caramelizing the onions. Once the pizzas were ready to go in the oven it was no time for them to be ready. Literally a few minutes. This must be due to the intense heat of the oven. Served simply on a piece of cardboard covered with a checkered paper it was delivered to us at the counter. This is when the heavens opened up and angels started singing. And this is coming from a guy who is not the least bit religious. This pizza was out of this world. Crust was perfect with a few dark edges giving it a nice smokey flavor. The cheese melted perfectly and the freshness of the ingredients really popped. I can almost bring myself to salivating while I type this out…so so good. It was so good in fact that we returned the next weekend in the name of research to confirm our findings. On our second visit my wife tried the Quattro Formaggi – olive oil, mozzarella, asiago, fresh parmesan and white truffle oil while I went for the Pesto – sauce, mozzarella, fresh cherry tomatoes and pesto. Equally fresh and equally tasty.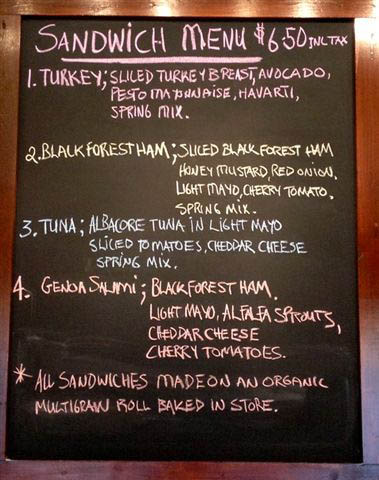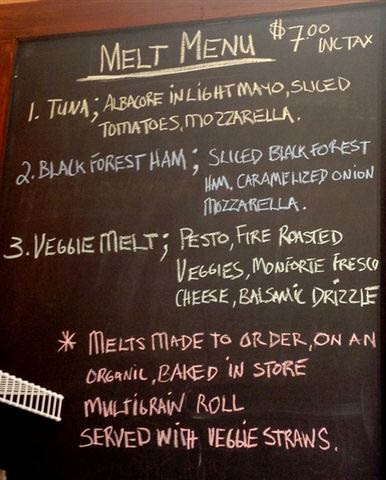 I can honestly say that I think about Italy and more specifically Venice just about every day. It's such a wonderful city with incredible food. Although I can't be serenaded on a gondola or walk over countless bridges trying to find an off the beaten path boutique I can have pizza that is better than anything else I've ever had this side of the Atlantic. All I can say is that if you are ever in the Kitchener area and are looking for a place to eat, run, don't walk to Bread Heads. In fact, I think I know exactly where I'm having lunch this Saturday.