Plymouth Bay Winery
114 Water Street
Plymouth, MA 02360
www.plymouthbaywinery.com
508-746-2100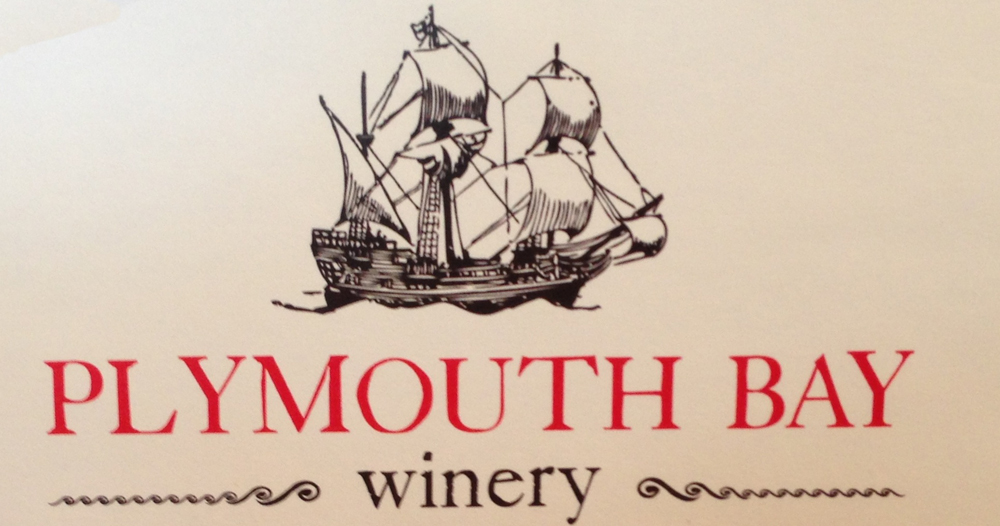 I know what you are thinking, "a winery only a quarter mile from Plymouth Rock"? Yes, its true! While doing some "touristy stuff" around the Plymouth, MA harbor with our daughter Jamie and grandson Connor, Val & I discovered this unique, boutique winery right on the waterfront. Intrigued, we ventured inside.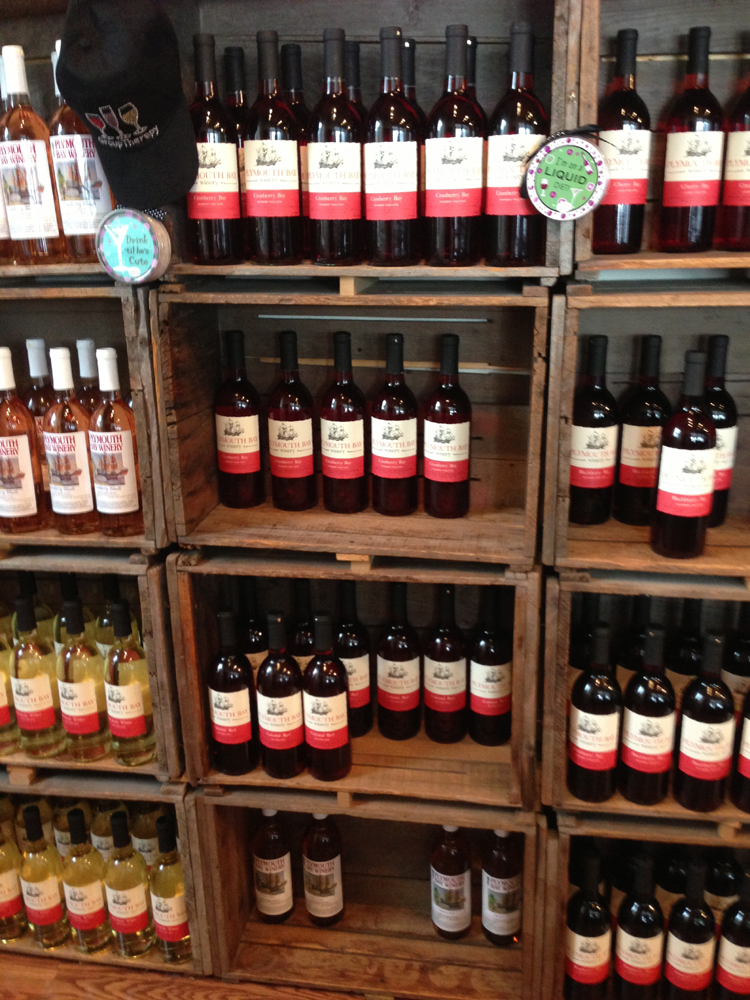 On entering we were warmly welcomed by the husband and wife proprietors, Michael & Pam Carr. Pam quickly explained the operation of the winery and the tastings they offer. All very friendly and without any pressure. They offer a dozen different varieties featuring locally sourced fruits, with occasional specials depending on what hits the wine maker at the moment. We opted to buy two of the very nice Plymouth Bay Winery (hereinafter "PBW") glasses and our samplings were served in these. The glasses cost $6 for the stemless or $5 for the traditional stemmed glass.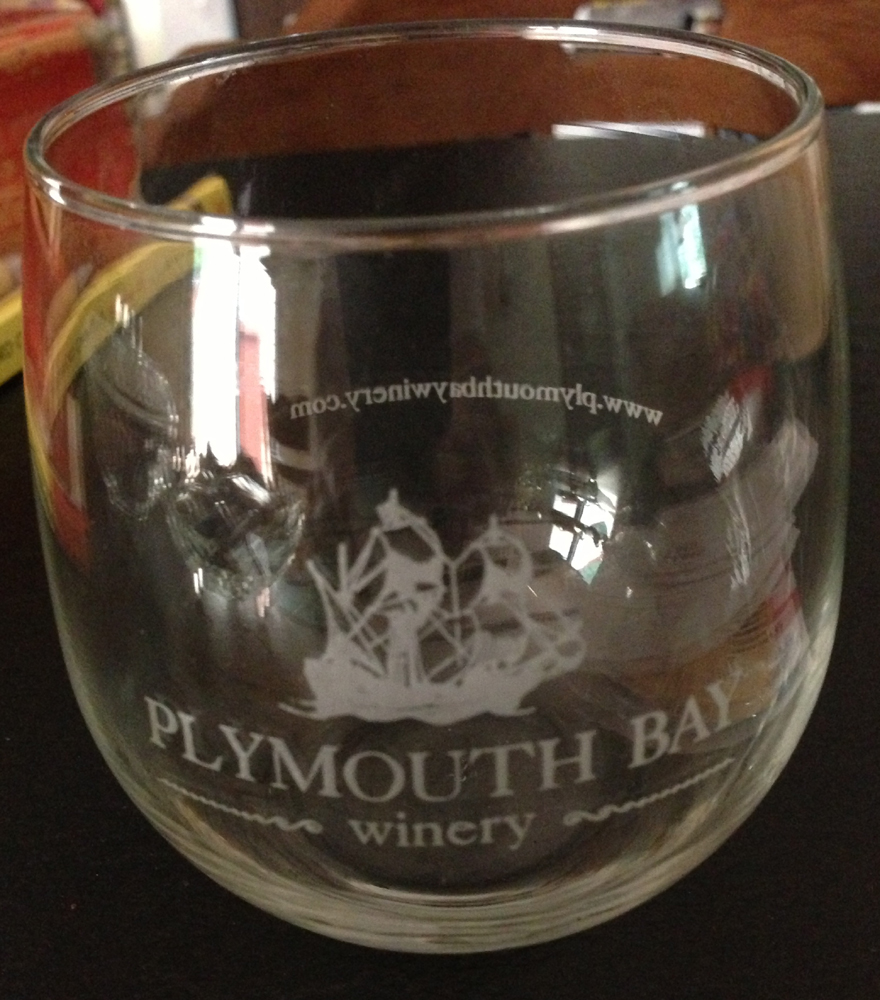 The whole tasting menu takes you through nearly all the varieties of wine offered. Typically you are started with the more sweet, fruity wines and progress to the less sweet. Notice "less sweet", which is not to say "dry" in typical wine lexicon. The winery believes in showing off the flavors of the fruit and some of the offerings are more like desert wines or good summer wines. PBW recommends that all their wines be served chilled. The actual tasting is highly personalized, rather than a group event that you might be visualizing. It was just the two of us and Pam, making it easy for us to ask questions about the wines and how they are best paired.
We tried Widows Walk, Cranberry Blush (yes, a cranberry wine), Drydock White, Blueberry Bay, Blackberry Bay, Cherry Bay, Colonial Red, Cranberry Bay, Apricot Bay and Raspberry Bay. PBW explained that wines ending in "Bay" were especially made to feature the fruit flavor. All were refreshing and our favorite was the Widow's Walk, which is described as a tribute to classic German Rieslings and Gewurtztraminer wines. Its very sweet and would be well paired with pork or seafood. We also enjoyed, and wound up buying, the Cranberry Blush and the Colonial Red. The Cranberry Blush is less sweet and has a bit of a spicy taste that will go well with grilled meats or as the base for a wine spritzer. The PBW Colonial Red is made from 100% native Concord grapes which were first cultivated in the early 1800's in Concord, MA. It would pair well with red sauces, pizza, BBQ, and grilled meats.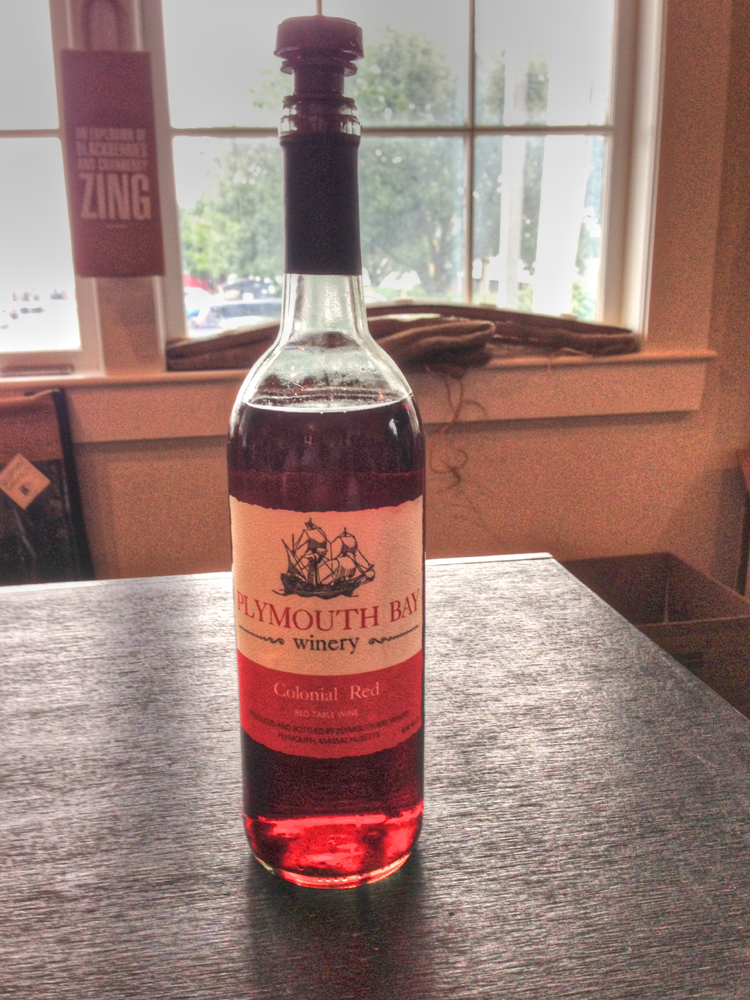 With each sample, Pam explained what flavors were featured, food pairings and often suggested some creative ways to use the wines in cooking or creating cooling summer drinks. On their website they have a downloadable PDF document with recipes for some drinks that sound delicious. For example; Widows Walk Spring Peaches, Peel and slice fresh peaches and lay in a shallow dish. Cover with their Widows Walk wine and marinate for several house in your refrigerator. Check out this and other interesting "pairings" at http://www.plymouthbaywinery.com/pdfs/pairing.pdf
At the end of the wine tasting we were also invited to sample several of their own jellies and jams. They also have a very tasty chocolate bark made exclusively for them by a local candy maker. As we browsed the shop afterwards we noted several wine novelties, some of which made their way home with us.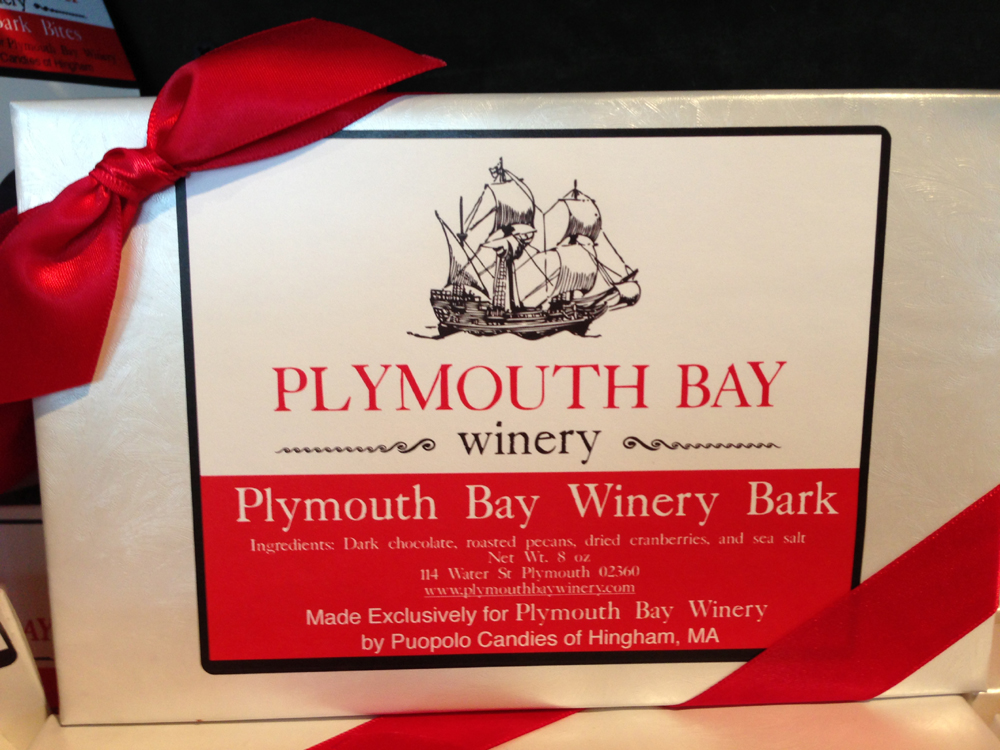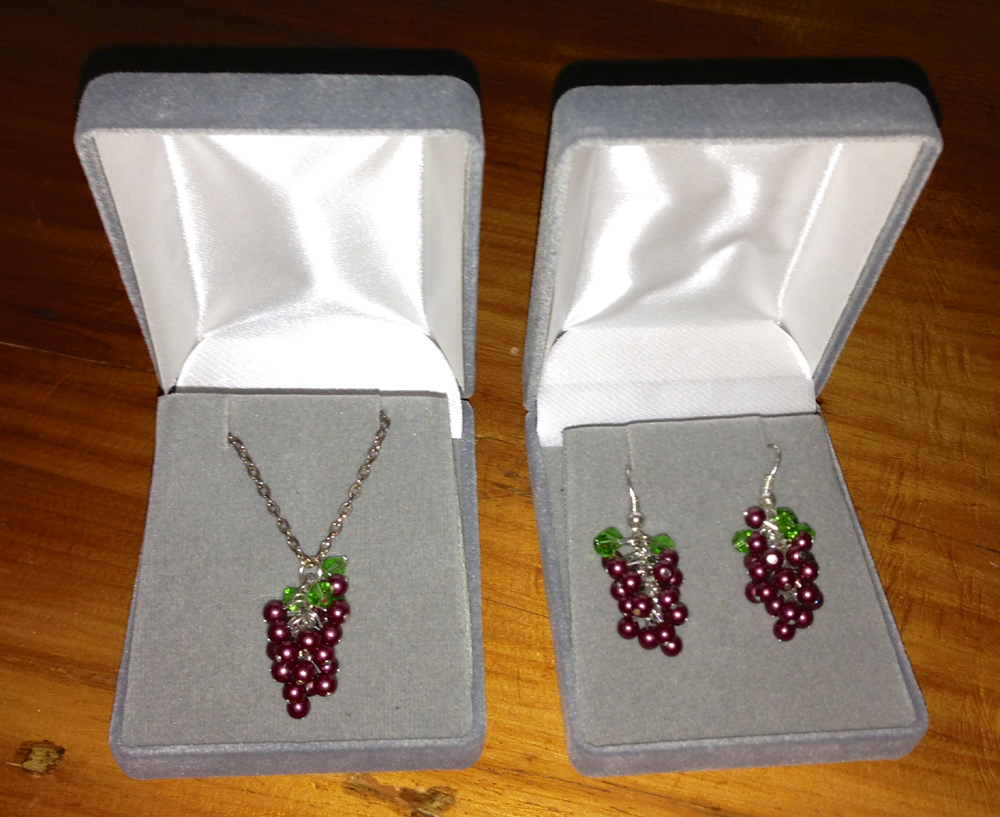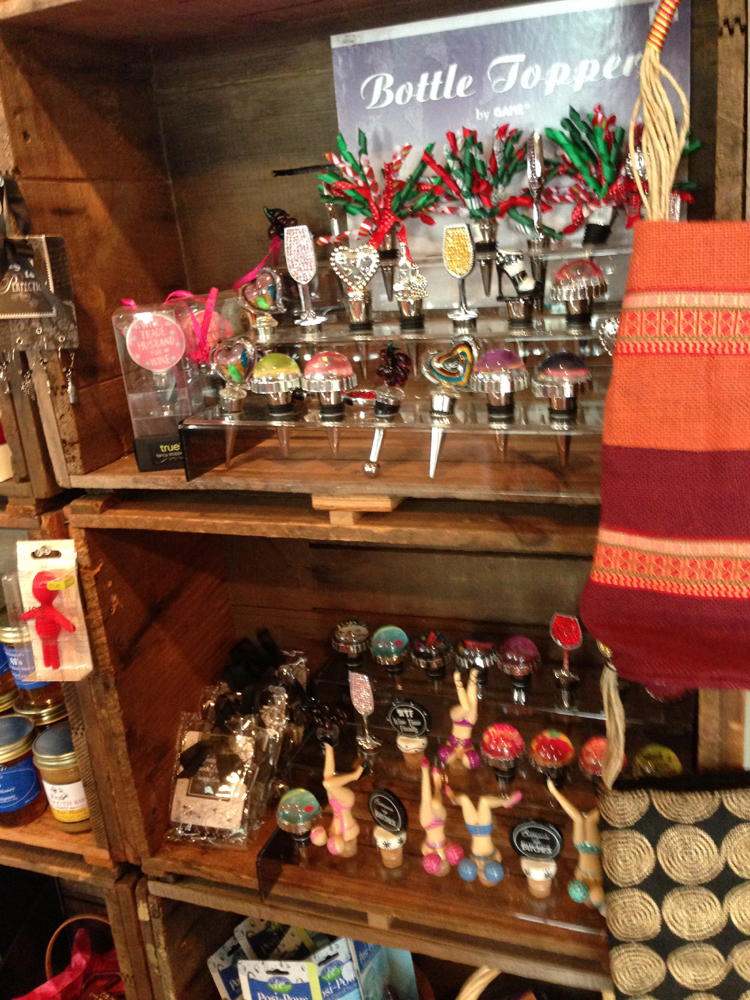 Plymouth Bay Winery is open Monday to Saturday from 10:30 am to 5:00 pm and on Sunday from noon to 5:00 pm during the months of March to December. In January and February the winery is open only on weekends from noon to 4:00 pm weather permitting. Because if its location so near to many historic sites, parking nearby during the summer can be challenging but there are several off-street lots a short walk away, including one directly in front. Its a nice place to take a break from seeing the sites.