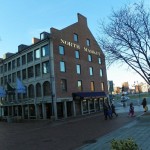 Faneuil Hall
4 South Market Building
Boston, Massachusetts 02109
(617) 523-1300
If you were to ask me where my favorite city is I would have to admit that my first love is Boston, MA. I honestly can't tell you exactly why. I don't know if it's the rich New England history, the unique buildings that create the beautiful Boston skyline, or the many different unique areas of this city. Where else can you go and take a Duck Tour of the city and view the sights on land and water in amphibious vehicles, take a trolley tour, walk the Freedom Trail, and there is so much more I could mention.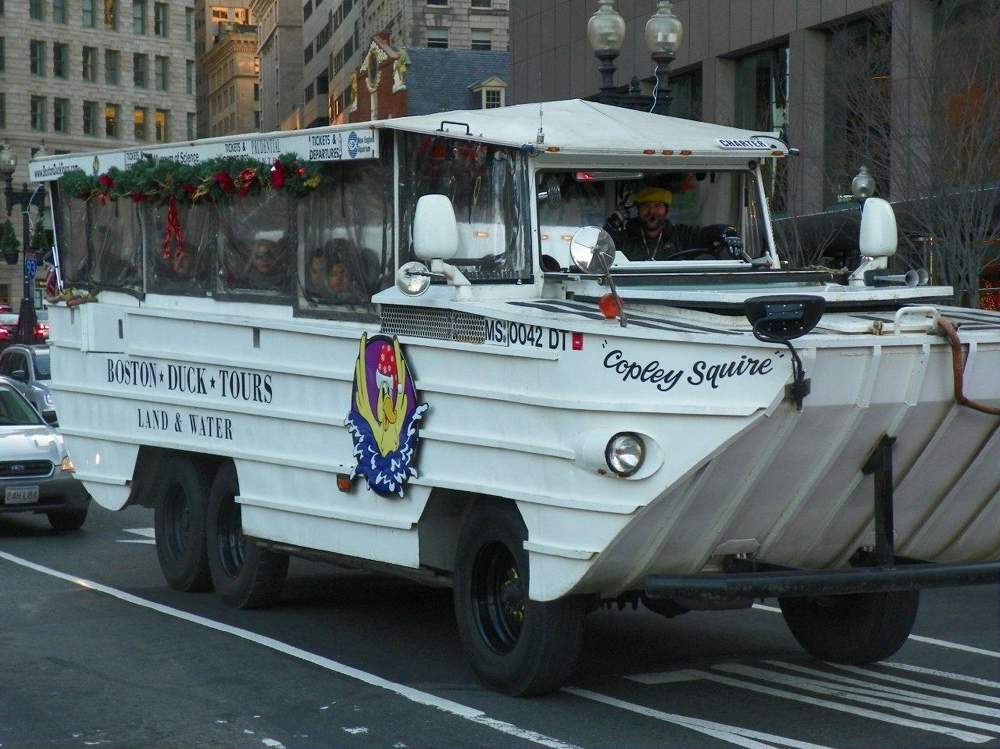 One of my favorite places to visit and eat in Boston is Quincy Market , a part of Faneuil Hall Marketplace. Faneuil Hall Marketplace consists of 4 great locations in one. Faneuil Hall, Quincy Market, North Market and South Market. These locations are all located around a cobblestone promenade where you may be surprised throughout your visit with jugglers, magicians and musicians as they entertain the passers-by.  Quincy Market also combines more than 50 shops, 14 restaurants, 40 food court stops and Faneuil Hall Marketplace is "Boston shopping" at its best with more than 100 of the finest shops and specialty pushcarts.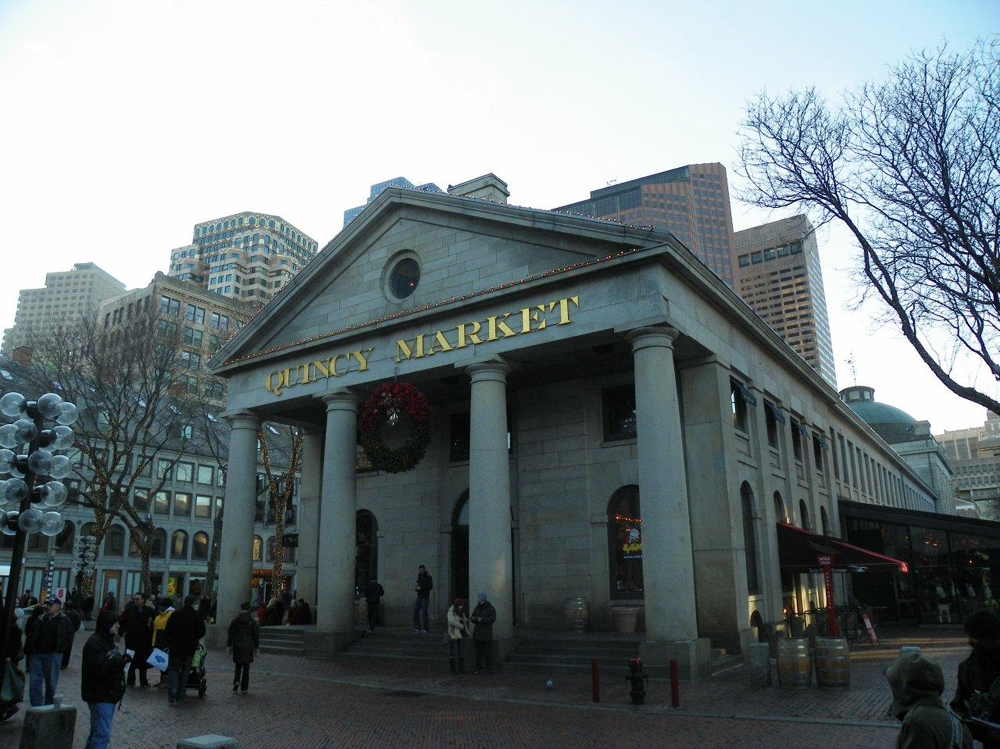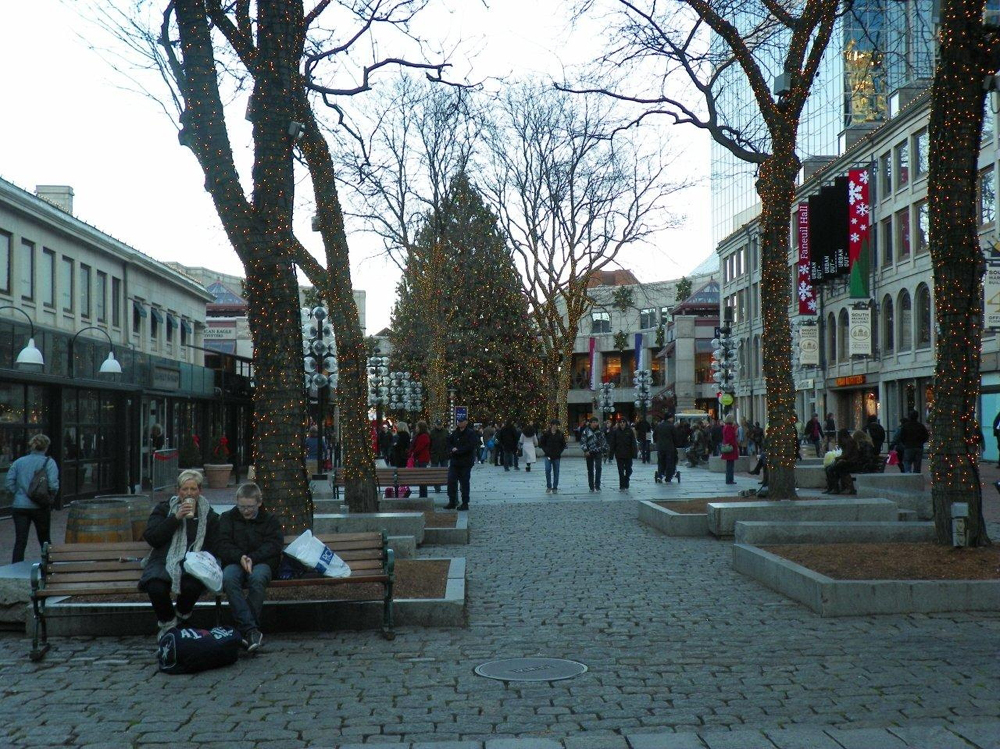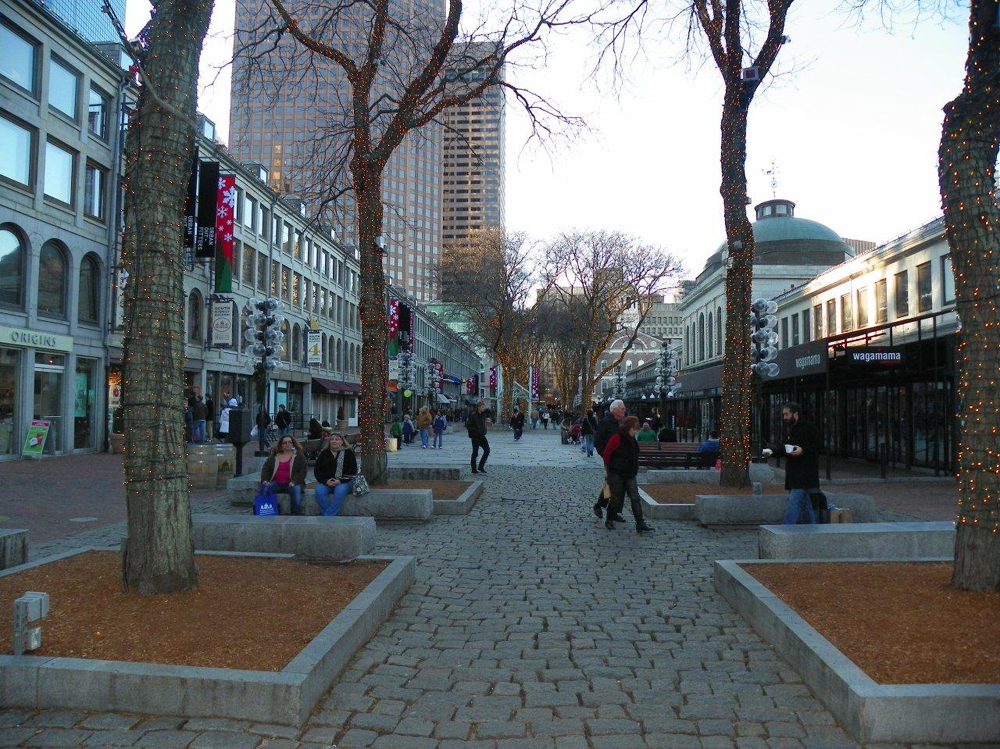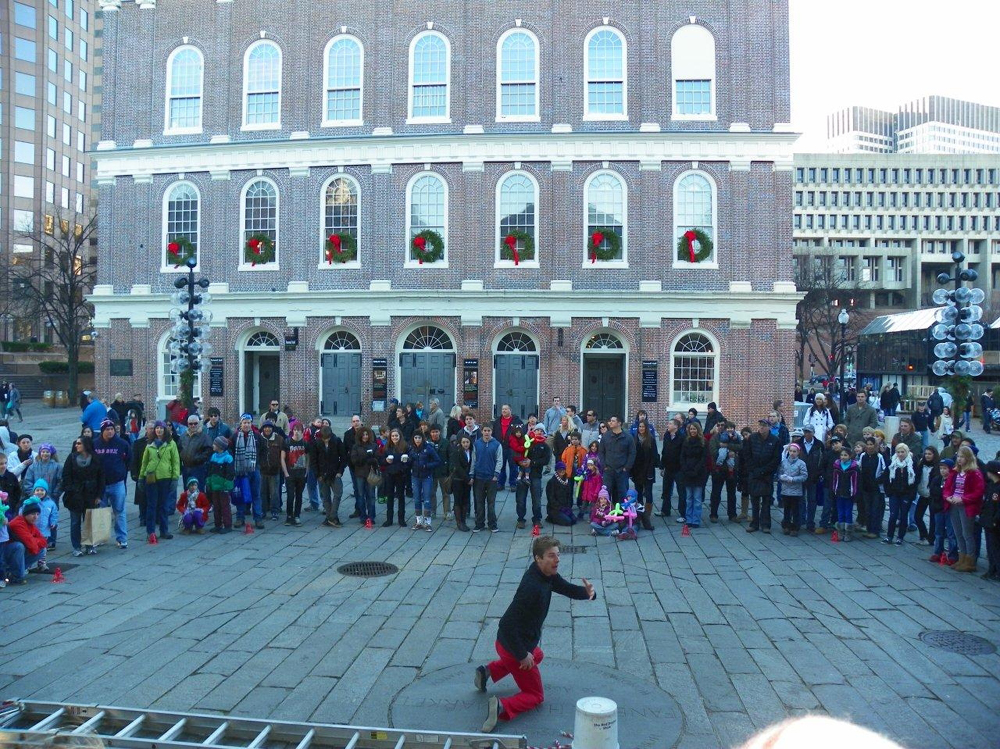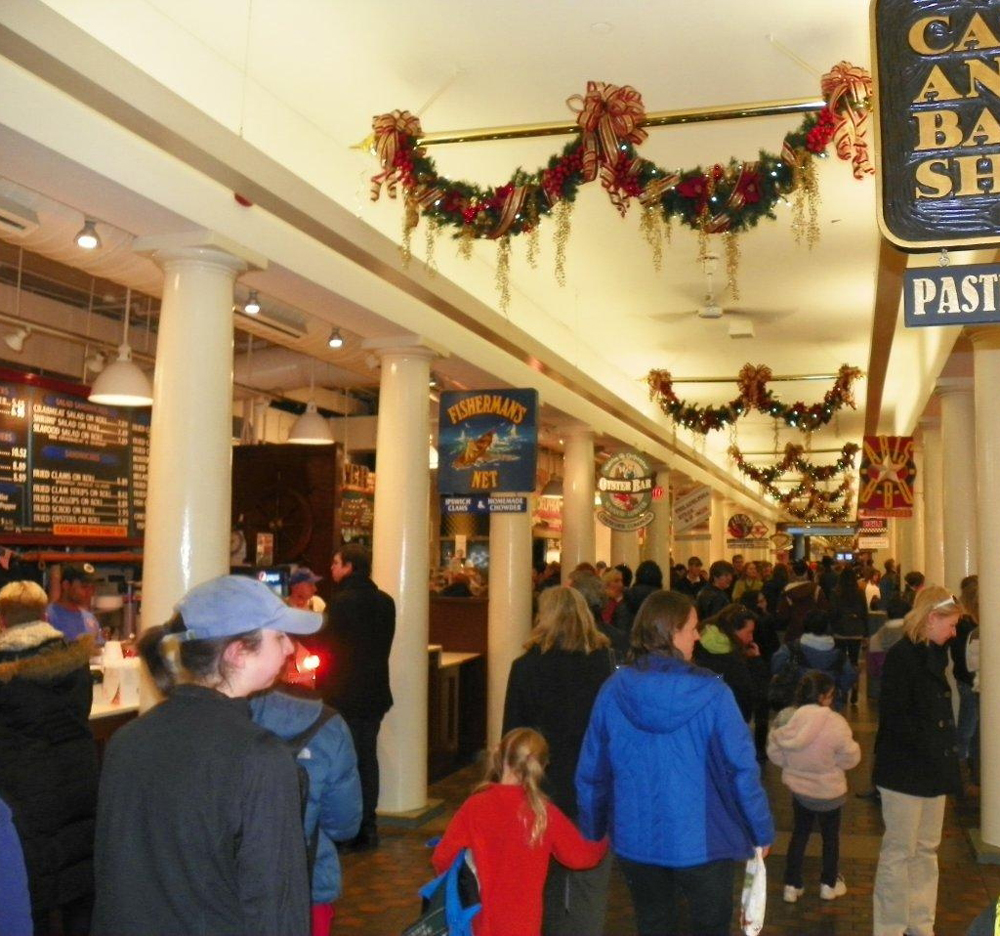 The best part of entering Quincy Market is all of the smells. Your nose will come alive, I promise! Once inside you will see that it is set up in a very long hallway with many food choices on both sides of you and there is a large self-seated area at the half way point where you may eat and enjoy the architecture of the building. This is where you want to make sure you look up. There are also many stairways that go off to either side down to areas where you will find pushcarts, a few restaurants and really unique places including an old fashioned ice cream shop and the Boston Chipyard.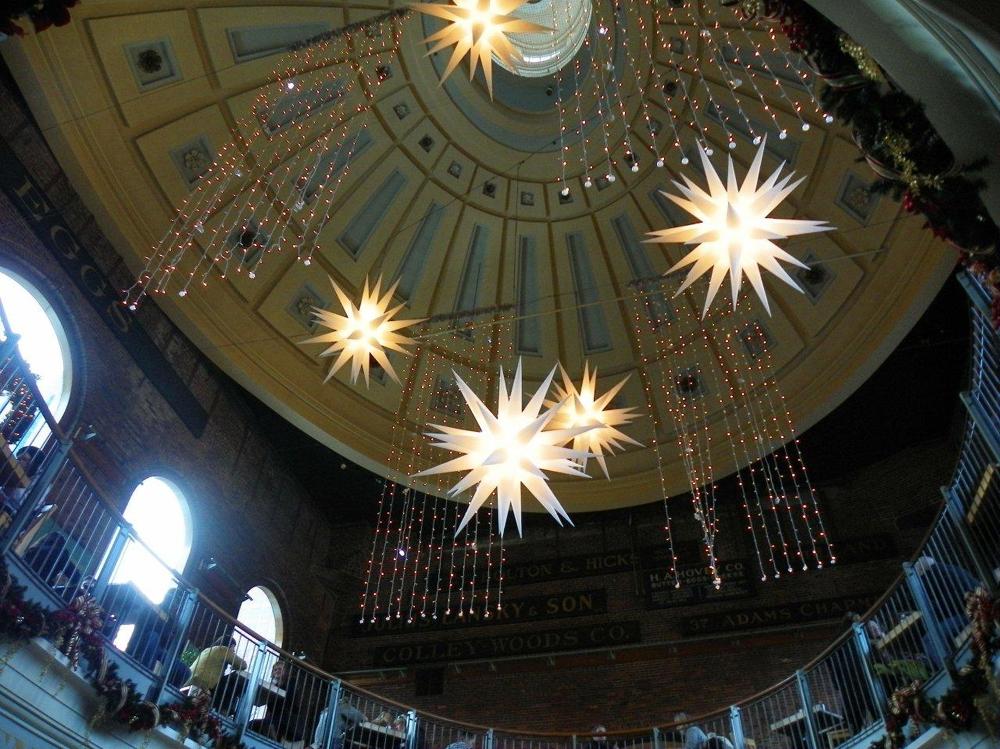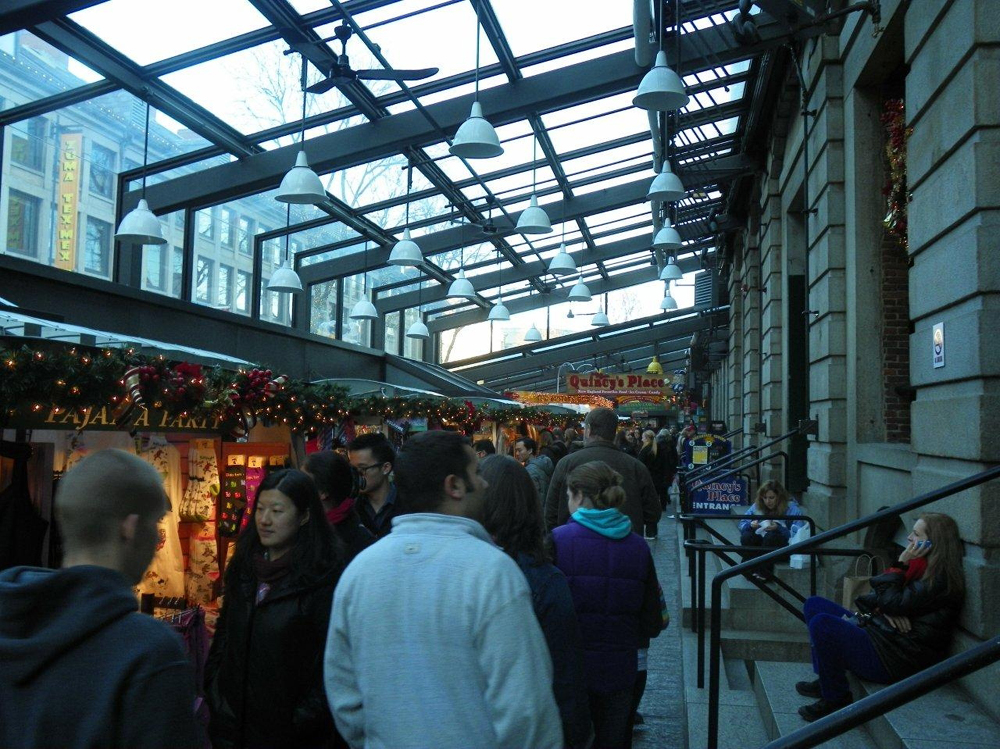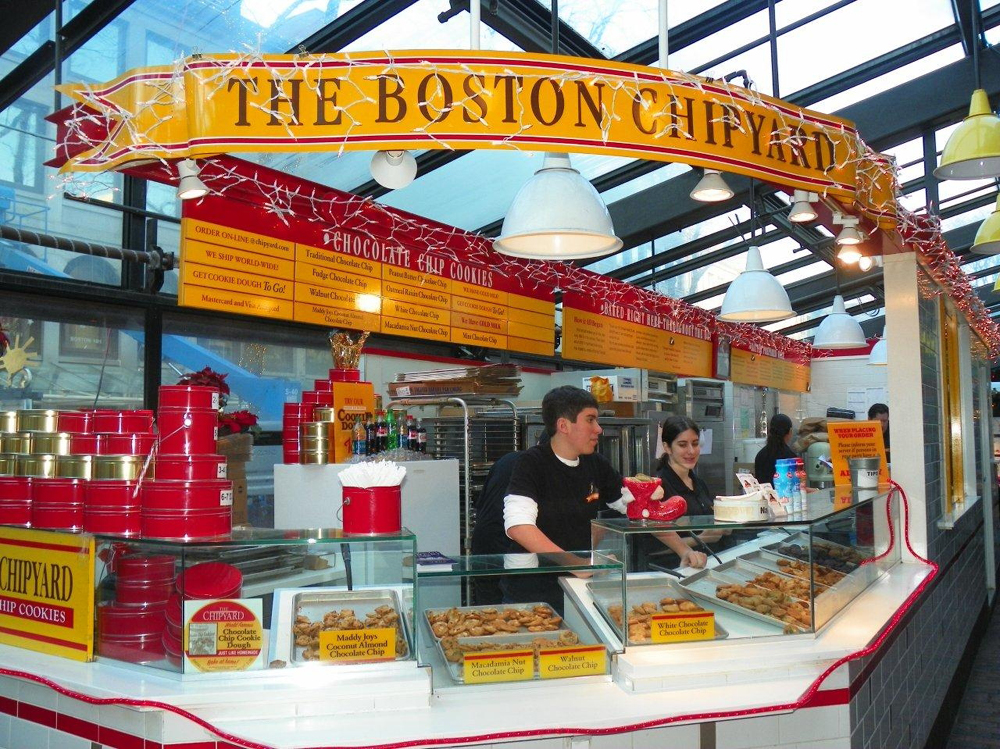 Be prepared as nothing is in any particular order as you may see ice cream in one area and pizza right next door. There is something for every taste bud or sweet tooth. Since I can't share the smells with you I think the best way for me to share is through my pictures and your imagination can take you from there. Since I have a large sweet tooth myself I will begin there.
Personally I like to do a walk through first and see what's available and then make my way back in the opposite direction and choose what I think I may really enjoy. I found there to be an ice-cream and fudge shop, many types of Éclairs and pastries, an endless amount of candies, cookies, cupcakes, chocolate, fudge, candy apples and nuts. What looked especially yummy to the "chocoholic" in me were the chocolate covered strawberries. Oh Yum!!!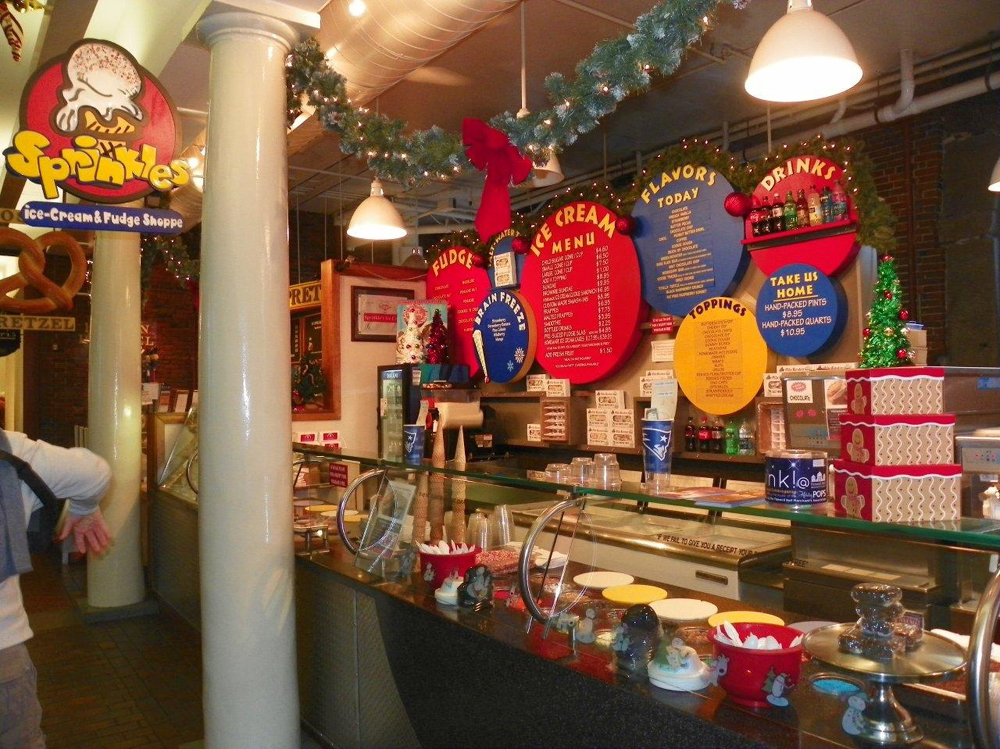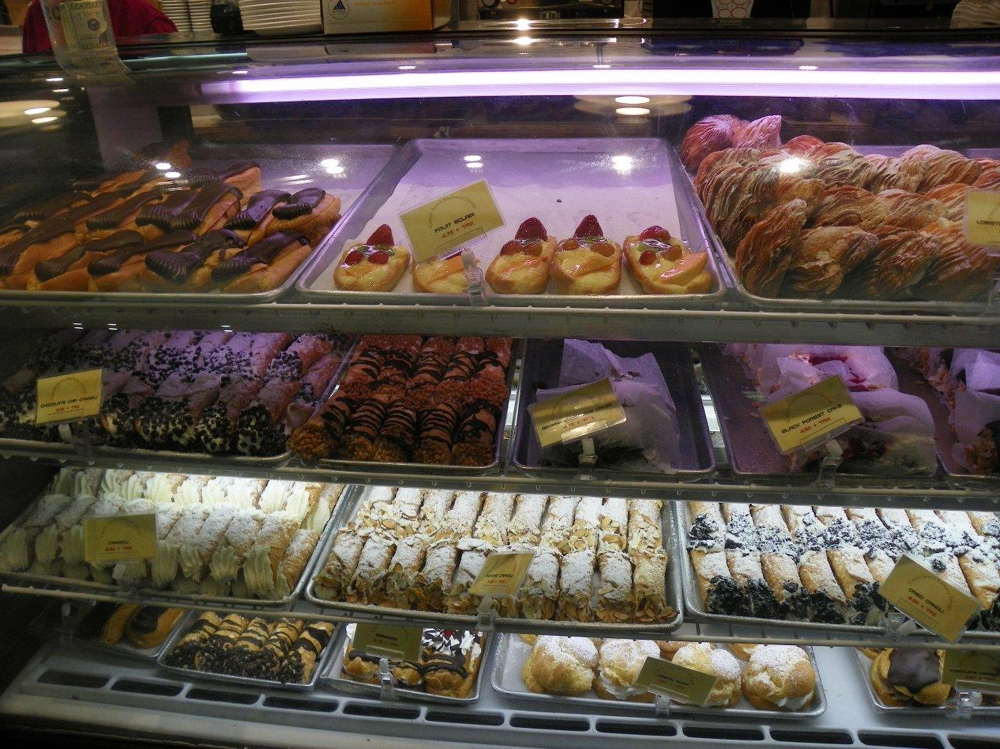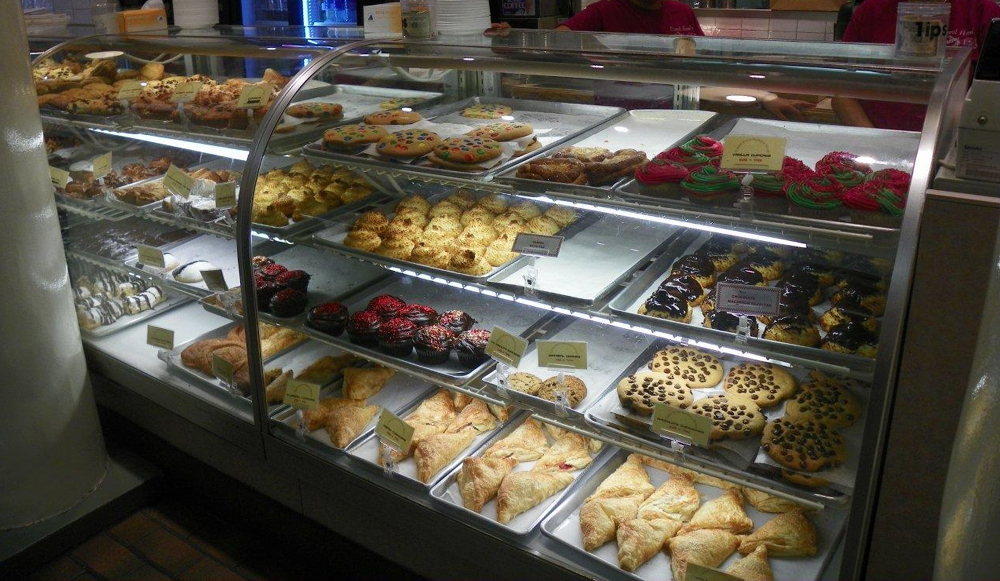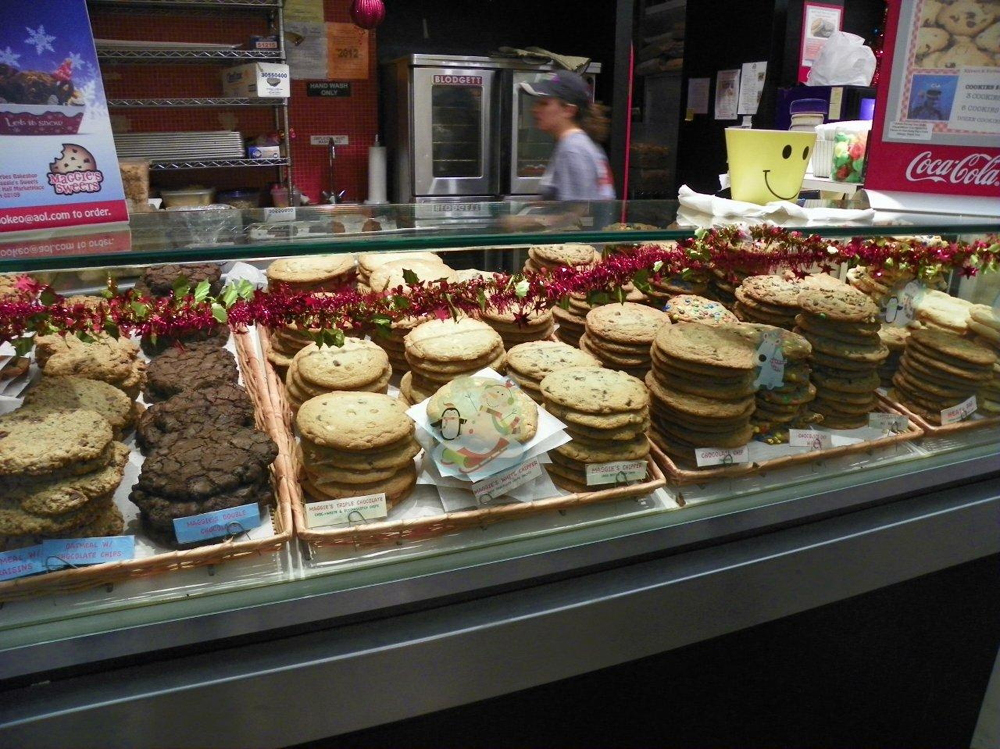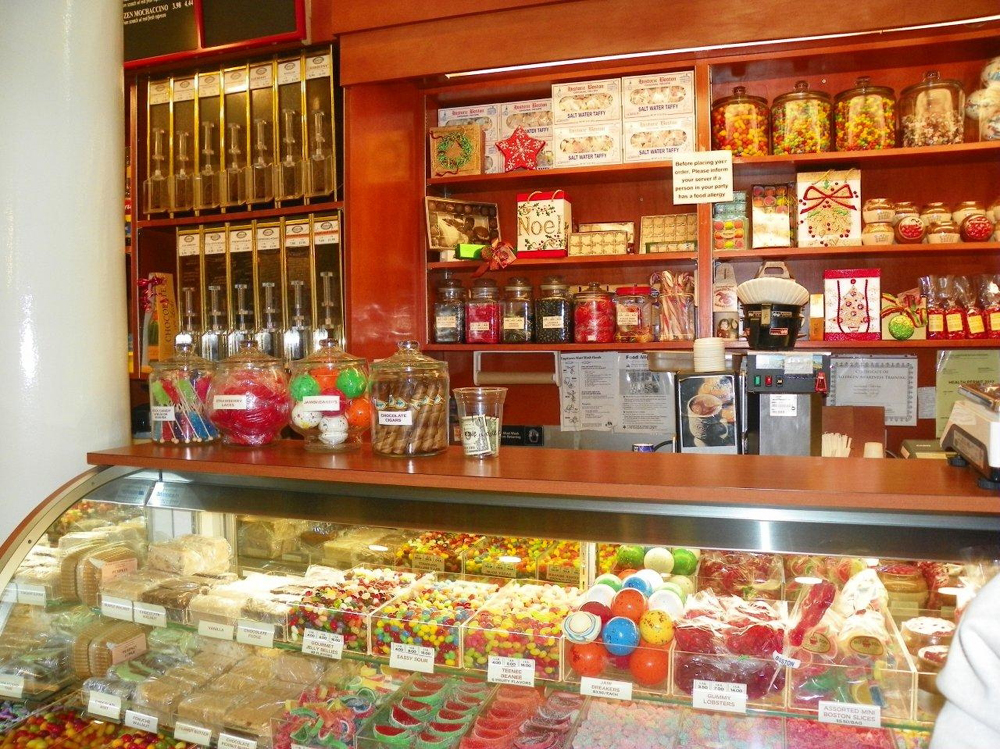 If you are hungry for a meal don't worry as you have many choices and I don't think you'll be disappointed. I found there to be many different varieties of food from marinated beef, chicken and veggies, to sandwich wraps and salads. There are endless choices for pastas, chicken carbonara, meatballs, and eggplant.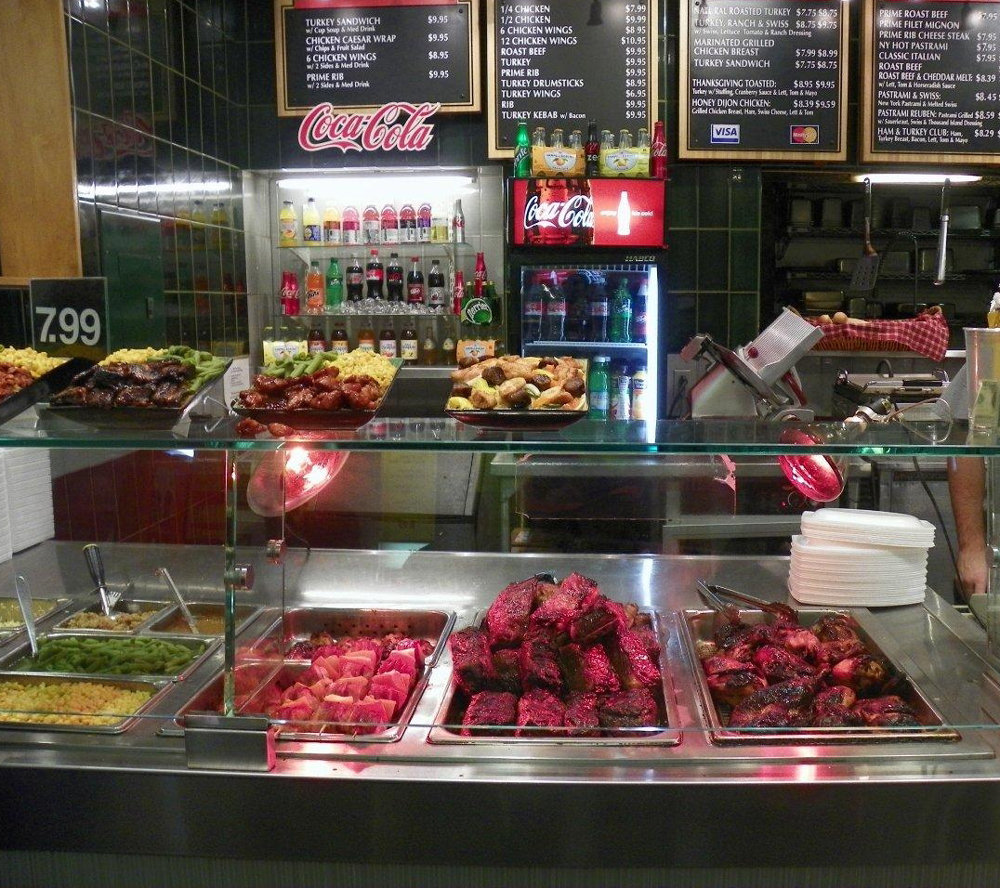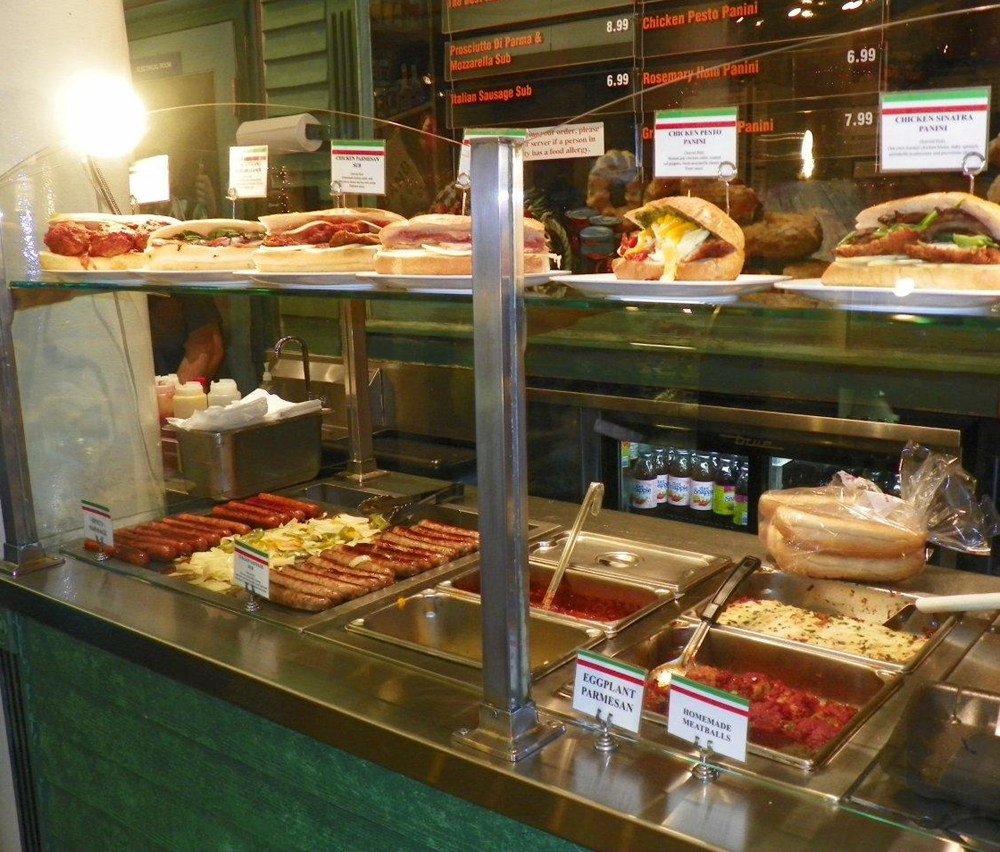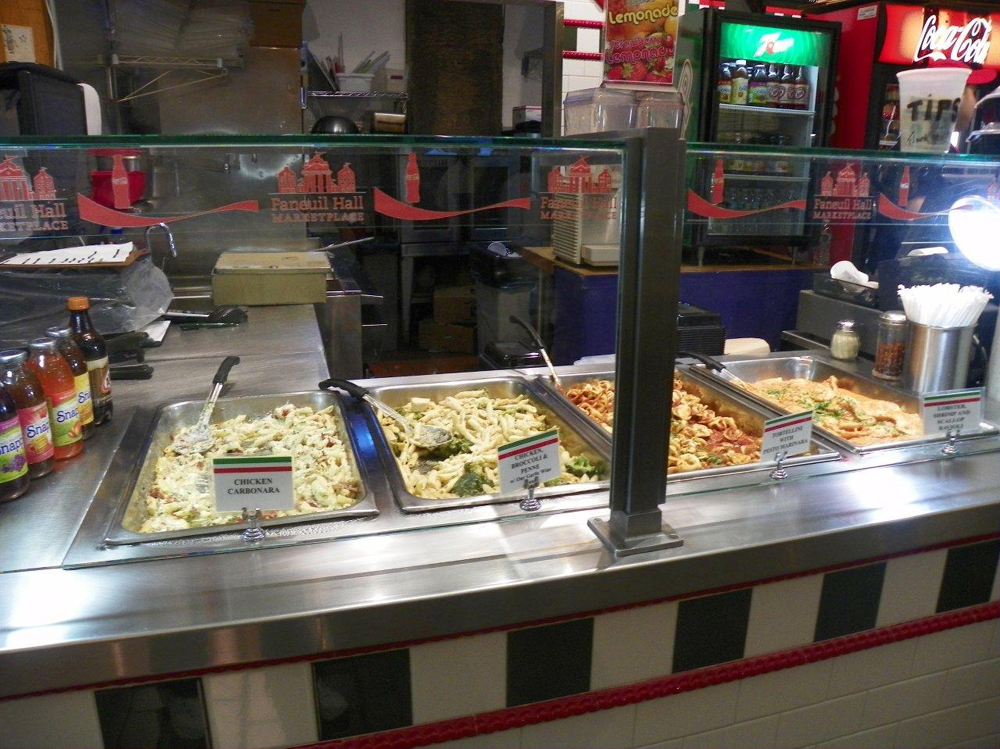 If "Pizzaholic" is a word in your vocabulary you have no worries here as there are many types to choose from including brick oven pizza or pizza on a bagel, which was amazing!! I must not forget one of my favorites, the giant soft pretzel.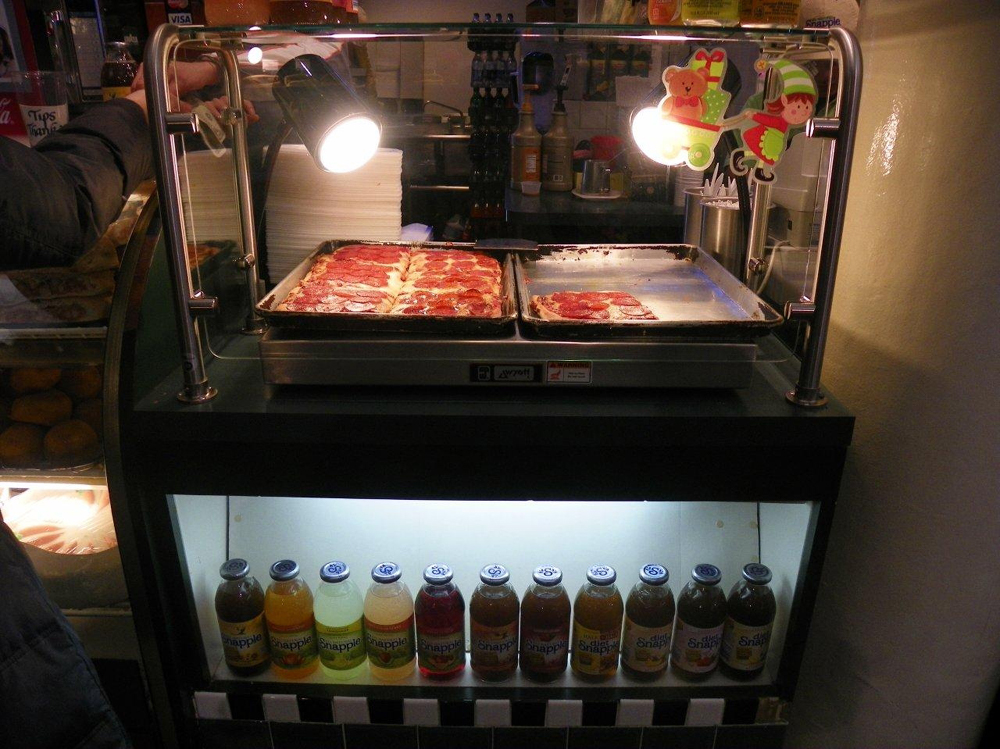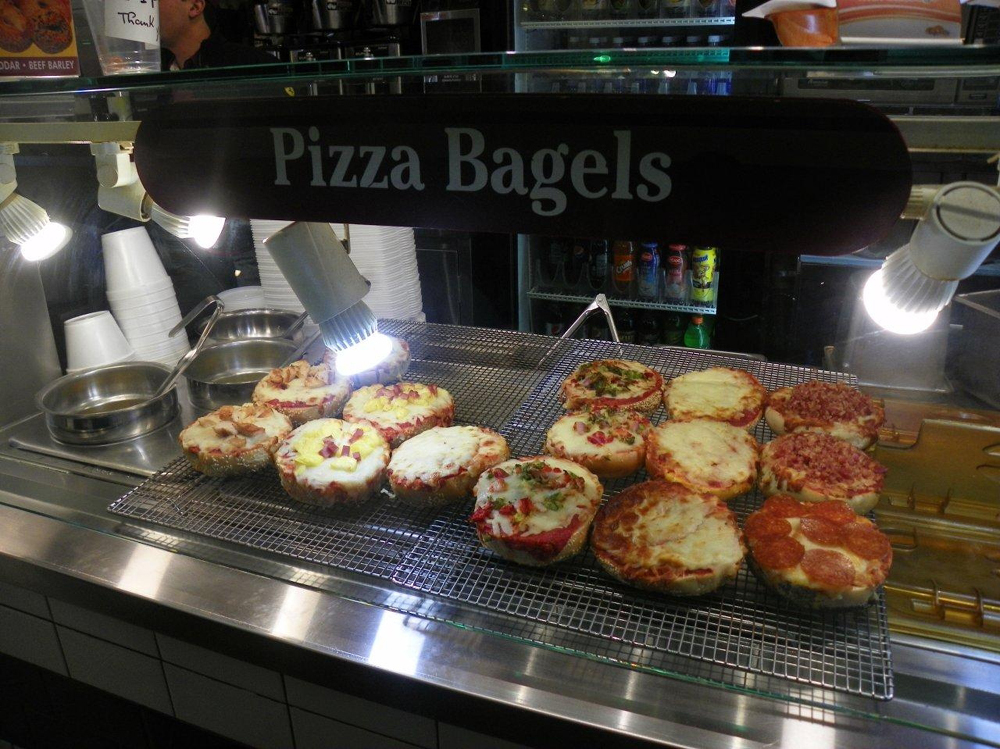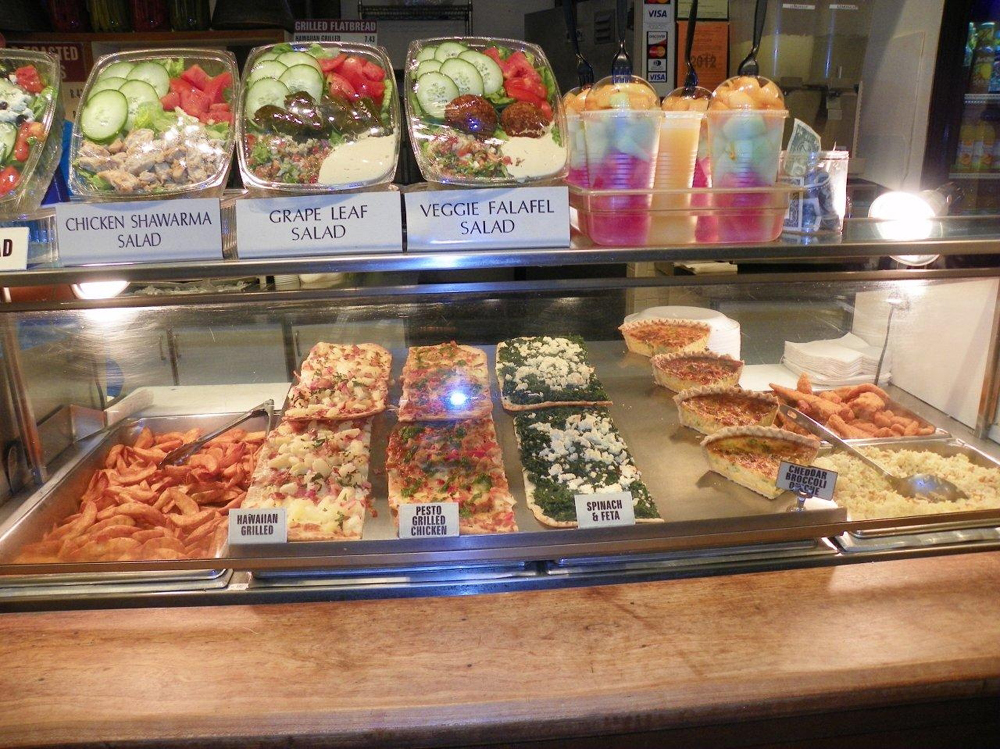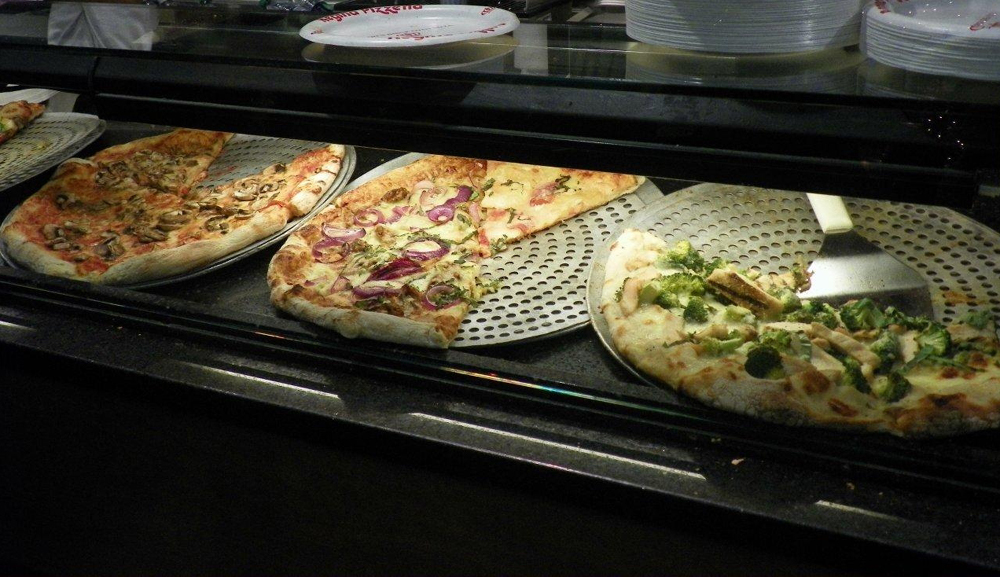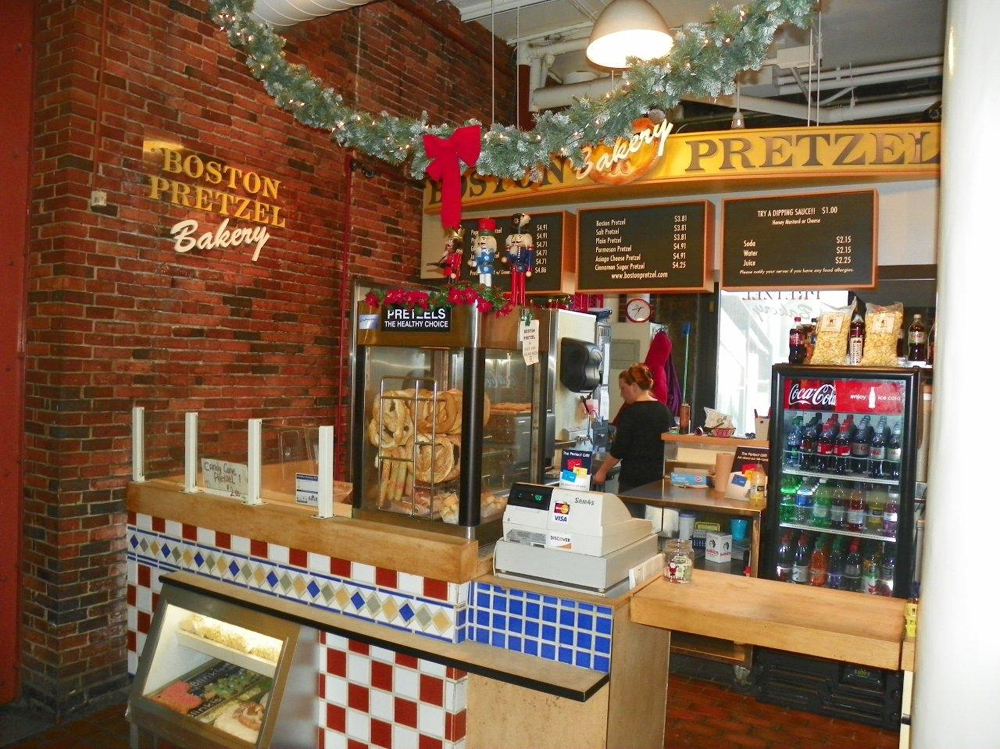 If New York Deli is more your style then you can enjoy sausage, hot dogs, polish kielbasa, and sandwiches.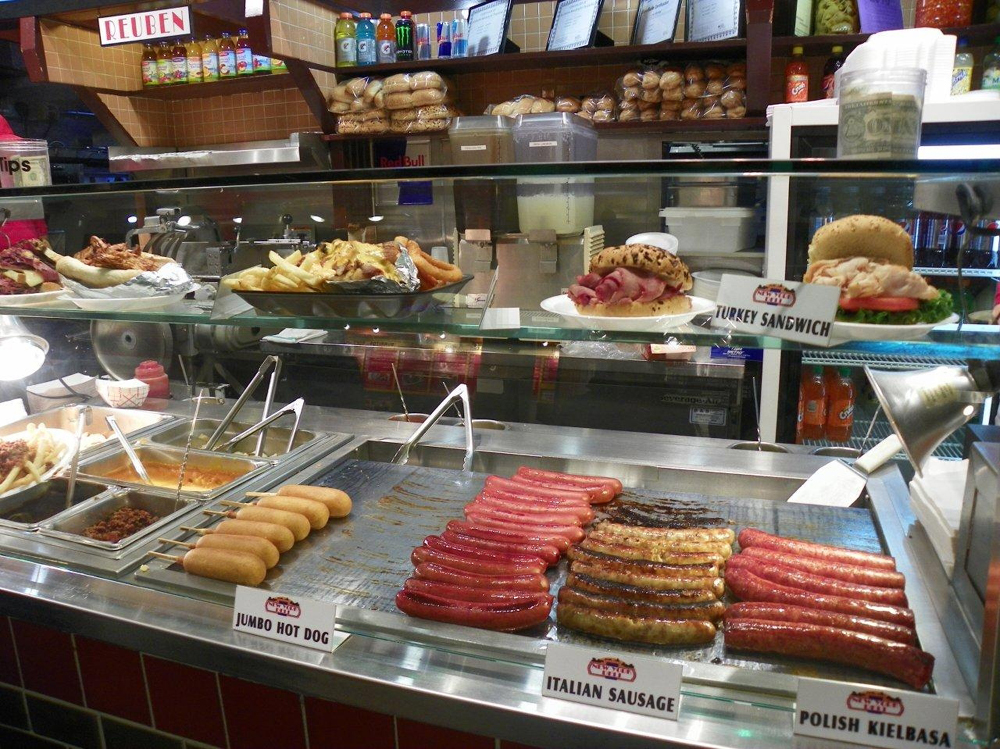 Of course you can't visit Boston without trying Seafood. The best is New England Clam "Chowda" as we like to pronounce it in Boston. I noticed there to be many types of seafood ranging from fish, Boston chowda's, fresh lobsters, and even an Oyster bar.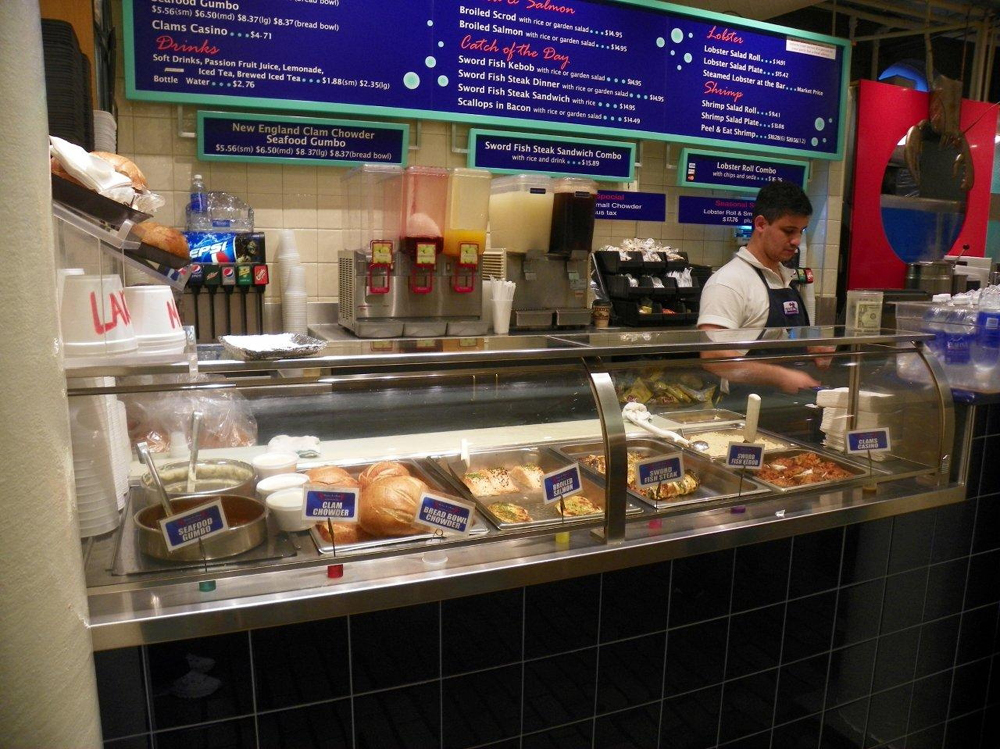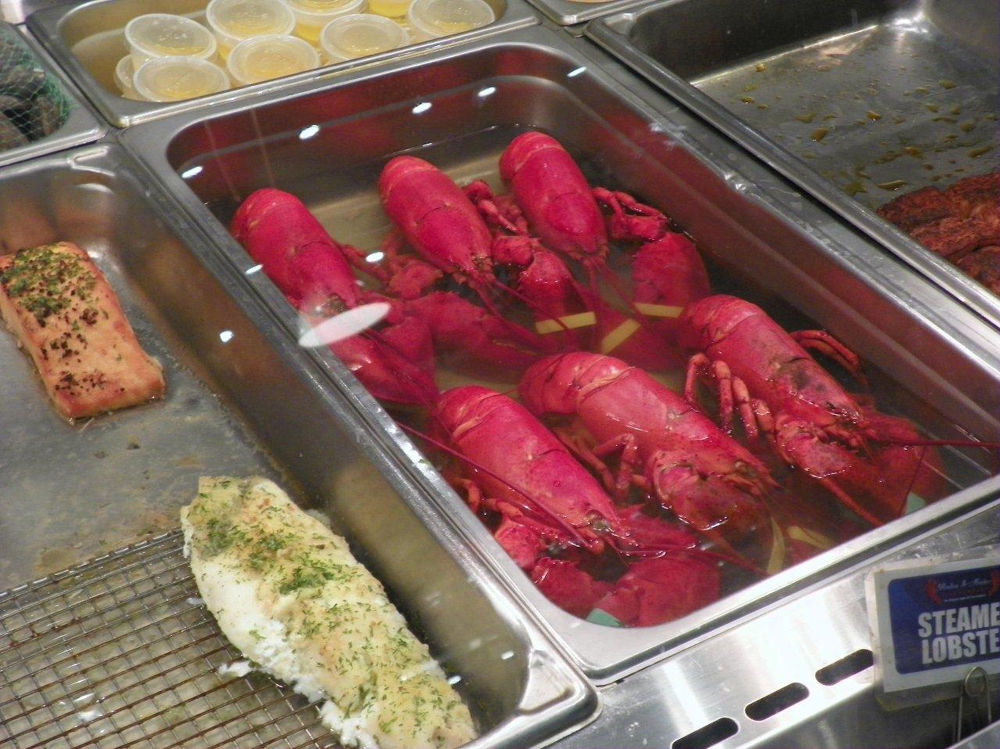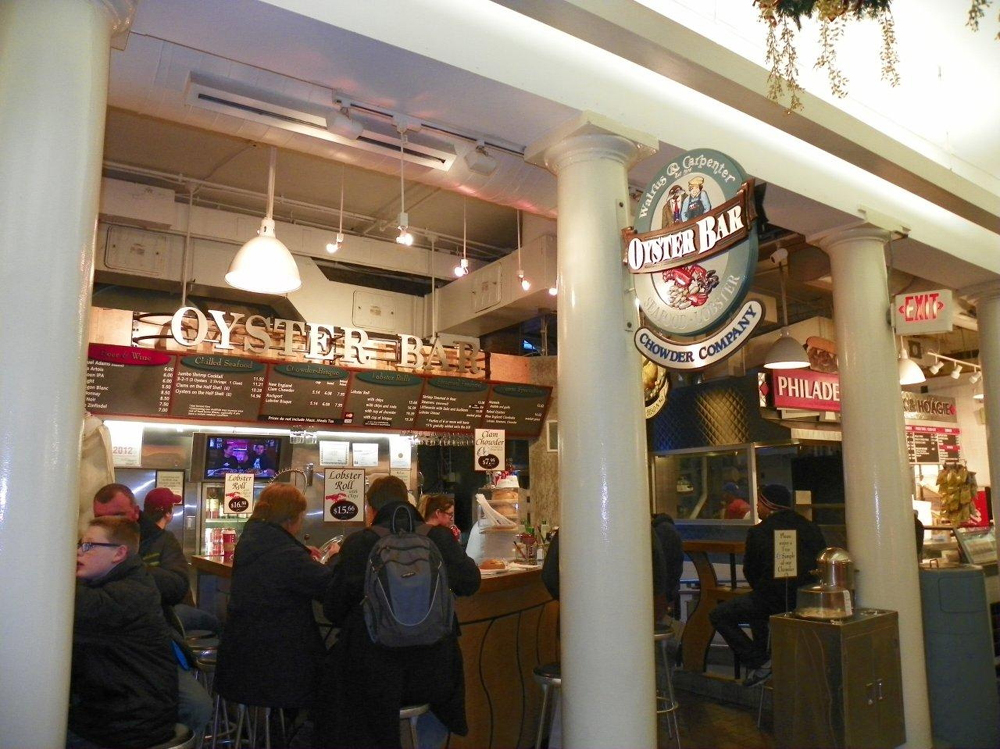 I hope you have enjoyed my walkthrough of Quincy Market and that my pictures have helped to activate your senses. I have been coming to this area since I was a child and have always enjoyed my time here. It is particularly beautiful to visit during the holiday season with all of the holiday decorations and everyone is so fun and friendly. Please come back soon for another blog on my day trip to my favorite city, Boston.
I would like to end this blog with a little fun fact for you: Today, what is known as Faneuil Hall Marketplace is still Boston's central meeting place, offering visitors and residents alike an unparalleled urban marketplace. The unique and burgeoning array of shops, restaurants and outdoor entertainment have made it a premiere urban destination that attracts more than 18 million visitors annually.
Have you ever visited Quincy Market and Faneuil Hall Marketplace? Please leave a comment on your experience and what your favorite foods may have been that had your "foodie" taste buds wanting more.