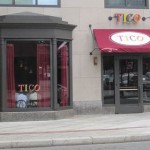 TICO
222 Berkeley Street
Boston, MA 02116
When looking for a place to eat in a large city, the choices can be overwhelming. Add in dietary restrictions, and finding a place with safe quality tasty choices and great atmosphere is rare! We chose TICO for a midweek outing because of their allergy friendly reputation.
TICO was not difficult to find right off the Massachusetts Turnpike on Berkley Street in Boston. Parking is at a premium but TICO offers valet for $12. There is a garage close by as well if you prefer not to give up your car with the keys. We chose to valet. There was a short wait as being a Wednesday there was only one attendant. It is also easily accessably on the T.
We had made a reservation so upon entering the restaurant we were greeted, checked in and seated immediately. The atmosphere was hip and lively. There were lots of people enjoying after work drinks in the seating nooks tucked around the restaurant.
Our server was a friendly young woman who immediately attended to us and knew the menu inside and out. When addressing our food allergies she knew exactly what we could eat and all the ingredients. She was knowledgeable and made suggestions of her favorites that were gluten free and garlic free.
The menu was varied and creative and encouraged sharing. It was set up in sections of appetizers, tacos, small plates and entrées. It had a very cool option to pay a per person fee for the whole table and to do a chef chosen tasting.
Tastings: Let Us Choose for the Whole Table; Kind of Hungry? $35 per Person, Forgot to Eat Lunch? $55 per person, Full-on Tico Experience $85 per person.
We found a couple things that looked particularly interesting to us so we decided to order a la carte. We started with tacos; Lobster and Avocado $12, Tender Pork with Spicy Cucumber $10 and Crispy Fried Chicken with Fennel Slaw & Spicy Buttermilk Dressing  $11. They came two to a plate and we shared those. They were made on corn tortillas and the lobster and pork were both gluten free. The next course was small plates and we chose Brussels Sprouts with Bacon, Kumquats, Mint and Jalapenos $9, Tico's Mac 'N Cheese with Serrano Ham and Crunchy Bread Crumbs $9 and Chicken with Spicy Pomegranate $6. The chicken was the only gluten free option we chose for the second course. We ordered two entrees; one was the "Golden" Chicken with Peruvian Asparagus, Crispy Potatoes, Red Chiles and Scallions $25 and the other was a gluten free garlic free variation of the Grilled Prive Bavette Steak with Romesco, Broccolini and Red Bliss Potatoes $29. The potatoes were not gluten free as they were fried in shared oil, so we substituted a butternut squash puree instead and left out the Romesco as well due to the garlic.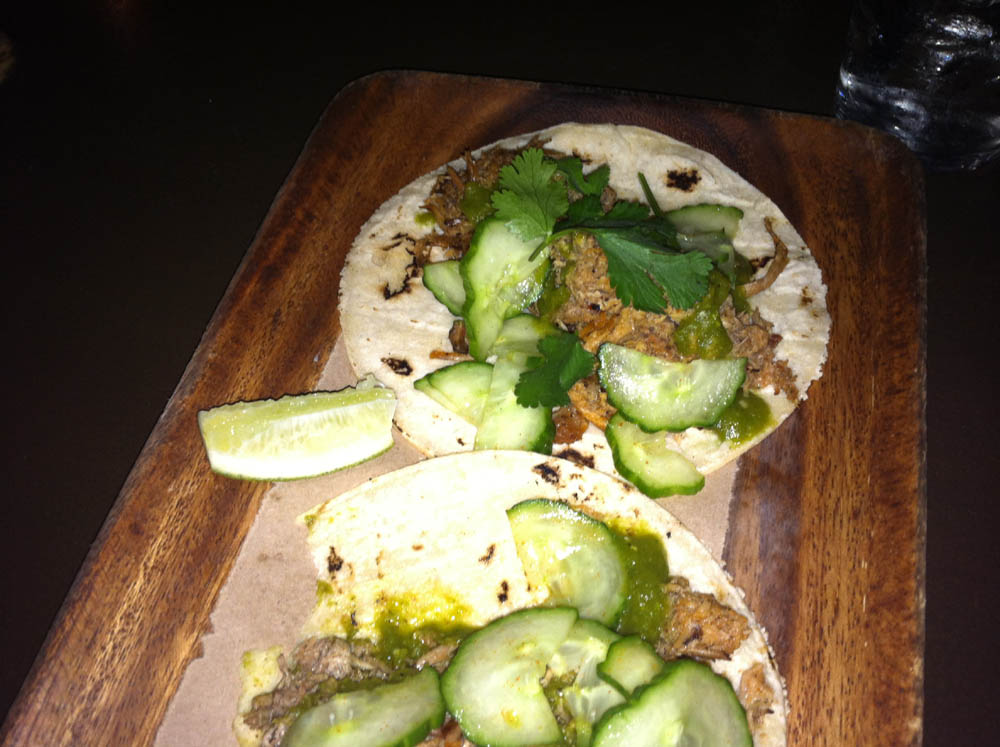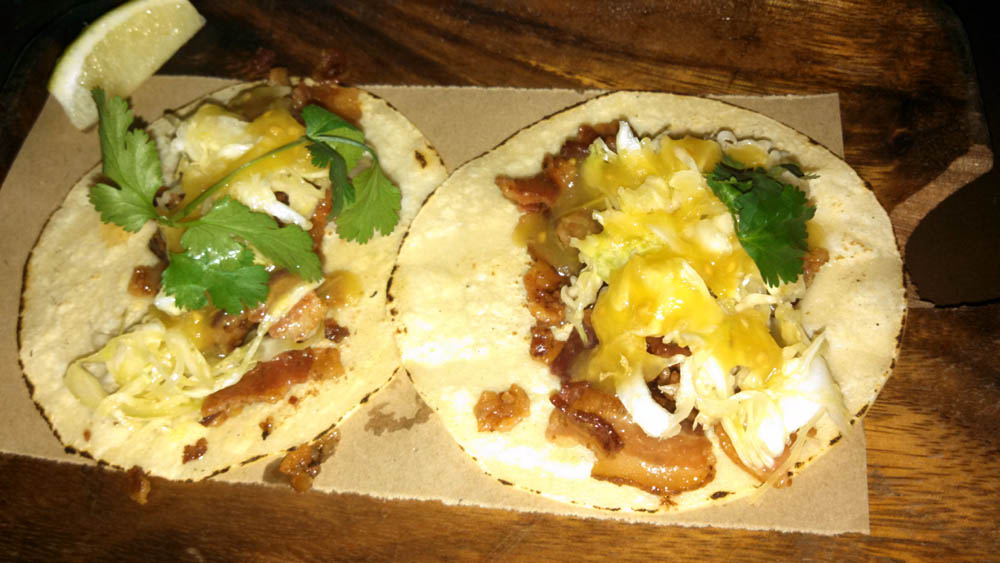 We were totally impressed with the freshness and quality of the food. The flavor combinations were creative and delicious! A huge treat when you have food allergies! Upon being served with our entrees we realized that they had not made the substitutions and the steak had to be sent back due to gluten contamination. This is where they truly shined! The manager immediately came to the table assuring us that the meal was being remade and not re plated without the potatoes. In the mean time, she was bringing her favorites made safely for the allergies while we waited for the new entrée. We were served with Shredded Cabbage and Vegetable Salad with Salsa Verde and Crushed Almonds $8 and then the Taco with Bacon, Cabbage and Green Tomato with Chipotle $9. Both were outstanding as was the steak meal when it was served correctly. The extras were on the house and she also did not charge for the steak entrée. The staff was apologetic and their recovery was perfect. We left full and happy and with no allergen reactions!
The bill for 4 was $95 without the steak entrée. We had a living social coupon that we purchased for $30 for $60 worth of credit so we paid the difference of $35 plus the tip. TICO was a great experience! We enjoyed being able to share many different dishes in a fun atmosphere with an allergen knowledgeable staff and kitchen. We will go back and bring our friends!

Erika is a financial planner and business owner who lives in Western Massachusetts with her husband Tom and their 3 cats and 2 dogs. She is the mother of two grown children, who along with herself, live with a gluten free diet due to Celiac Disease. She and her family enjoy seeking out quality dining establishments that offer a safe, delicious, allergen free dining experience. Erika enjoys her furbabies and traveling, especially to Walt Disney World.