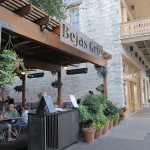 Bejas – Fredericksburg, Texas
Grill and Roadside Eats
209 E Main St
Fredericksburg, TX 78624
(830) 997-5226
For ten years, Bejas Grill in historic downtown Fredericksburg, Texas has been serving their unique twist on Tex-Mex cuisine.   Their recent addition of Roadside Eats, their food truck which features a "Best of" menu from their original Main Street location, isn't just your average food truck.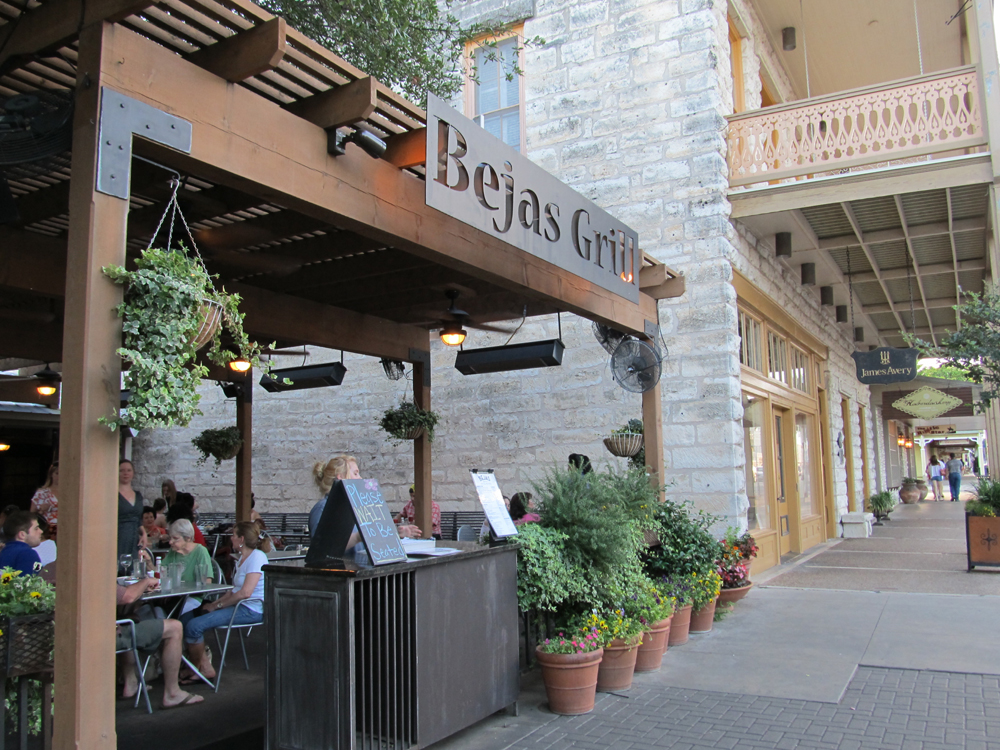 Bejas Grill is best known for their Baja Tacos and on a recent weekend trip to Fredericksburg, we had all of them one weekend!  Our first stop was Roadside Eats for a Grilled Mahi Baja Taco.  Served on two corn tortillas, the taco was overflowing with chunks of grilled Mahi, cilantro, lime, pico de gallo, and cabbage.  At the Roadside Eats location, you also have your choice of side dishes.  On this day we chose chips and their amazing salsa.  More on the food truck later.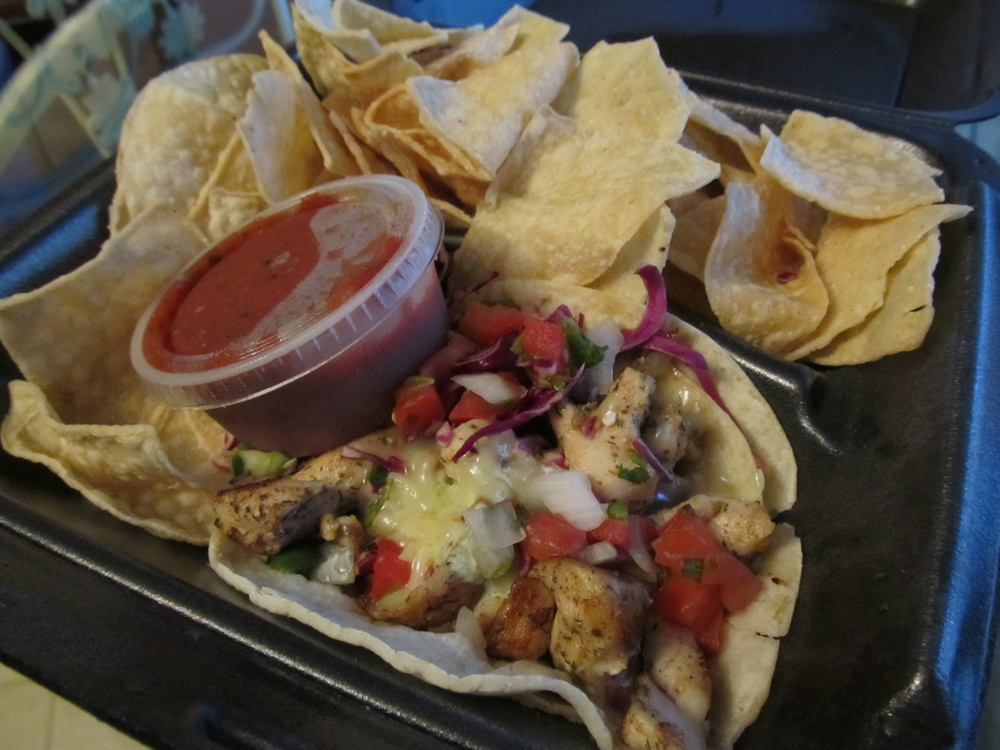 Another evening, we went to the Bejas Grill on Main Street to continue our taco tastings and paired with their unusual margaritas.  At the Main Street location, you have your choice of one or two tacos, or a plate consisting of two tacos, rice and black beans.  We chose the two taco option with one beef Baja taco with chimmichurri sauce, pickled onion, cotija cheese, and a slice of avocado.  The second taco was grilled shrimp with cilantro lime sauce, cabbage, jack cheese, and pico de gallo.  Both tacos were overflowing with their respective items and paired very nicely with the guava margarita.  Because we ordered a  la carte, chips and salsa were not included so we ordered chips, salsa, and chile con queso as our appetizer.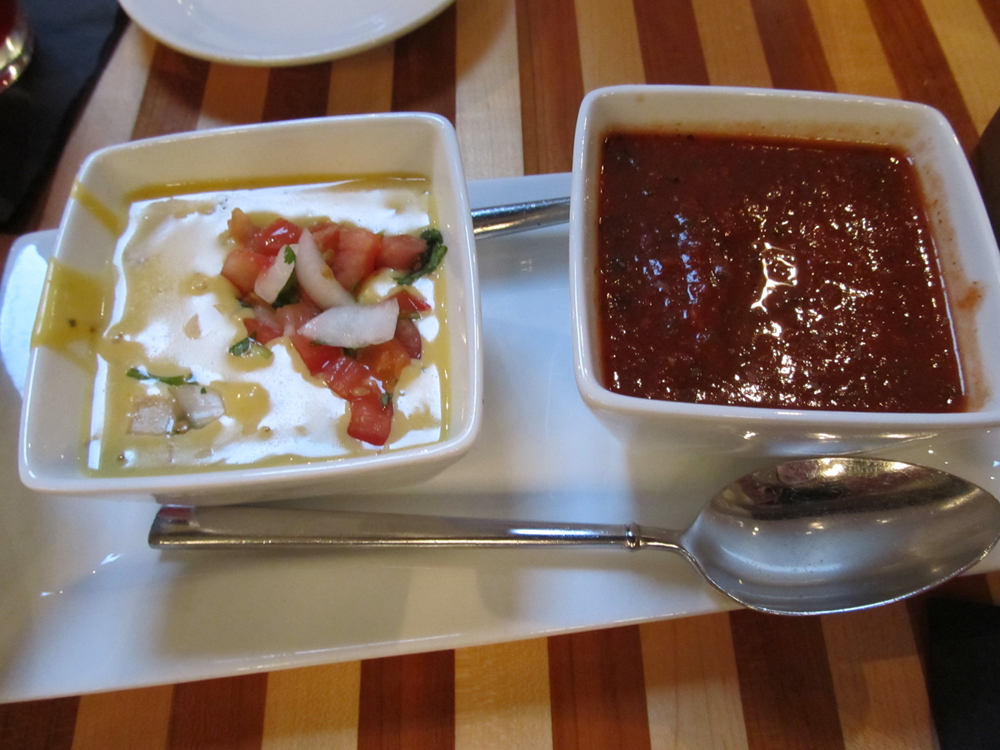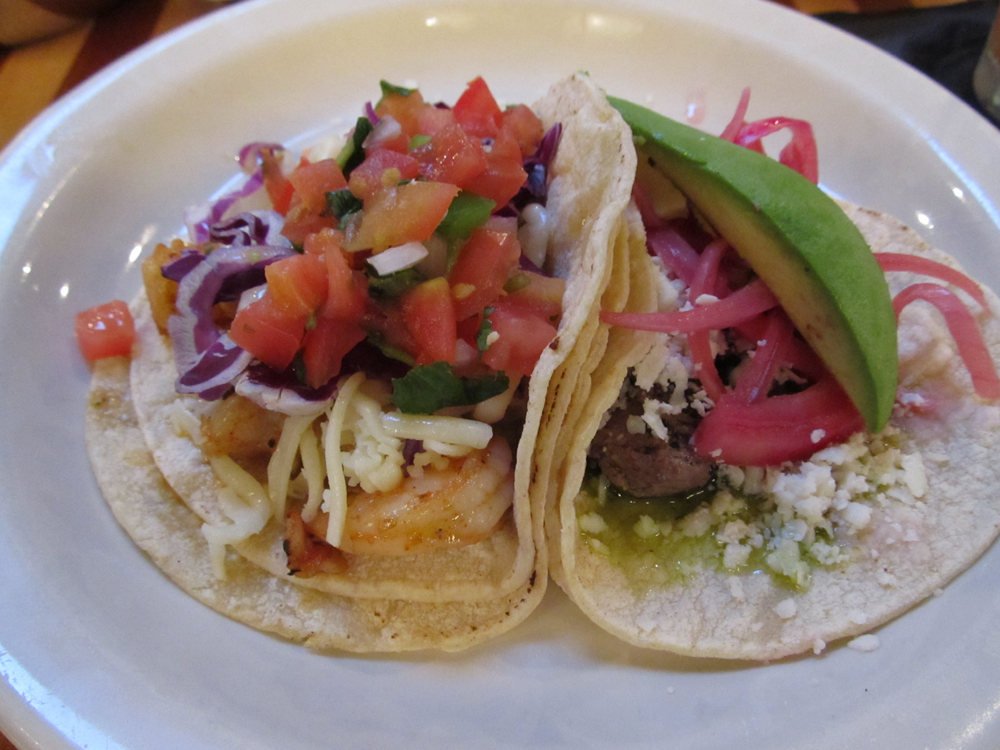 While Baja Tacos are a popular favorite, the menu also features a selection of salads, sandwiches, and other Tex-Mex favorites such as enchiladas, nachos, and grilled fish.
Roadside Eats has been up and running since the Spring of 2013.  This mobile version of Bejas is becoming a favorite among locals who can stop and pick up breakfast, lunch, or dinner without having to deal with the ever increasing tourist crowd on Main Street.  We stopped by one Saturday morning to try their breakfast burritos and beignets.  The breakfast burritos come in two sizes with a variety of different fillings and we discovered the smaller size is still big enough to share.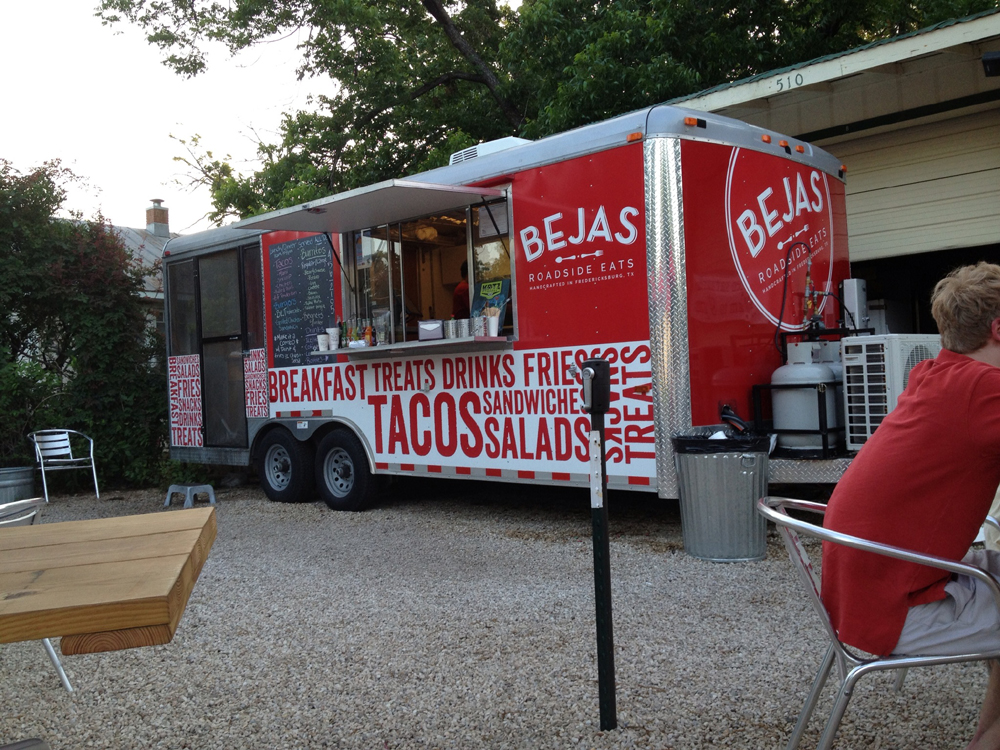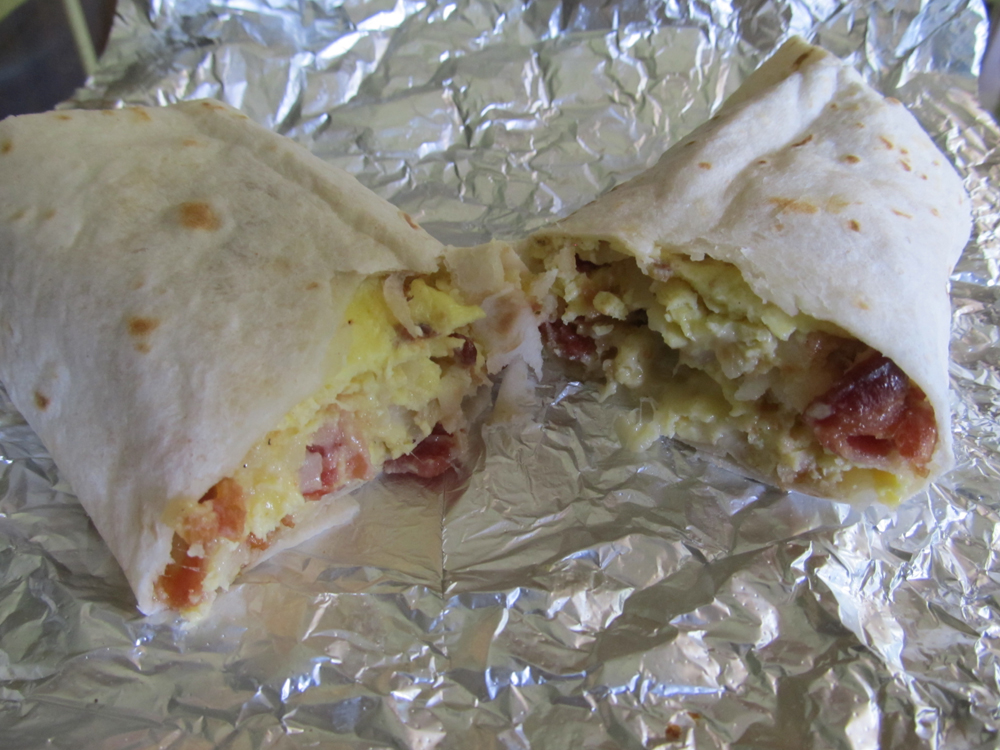 Also on the food truck menu you will find a menu that reminded me of the best of Bejas.  In addition to the breakfast burritos you will also find their incredible selection of Baja tacos, and some of their most popular sandwiches.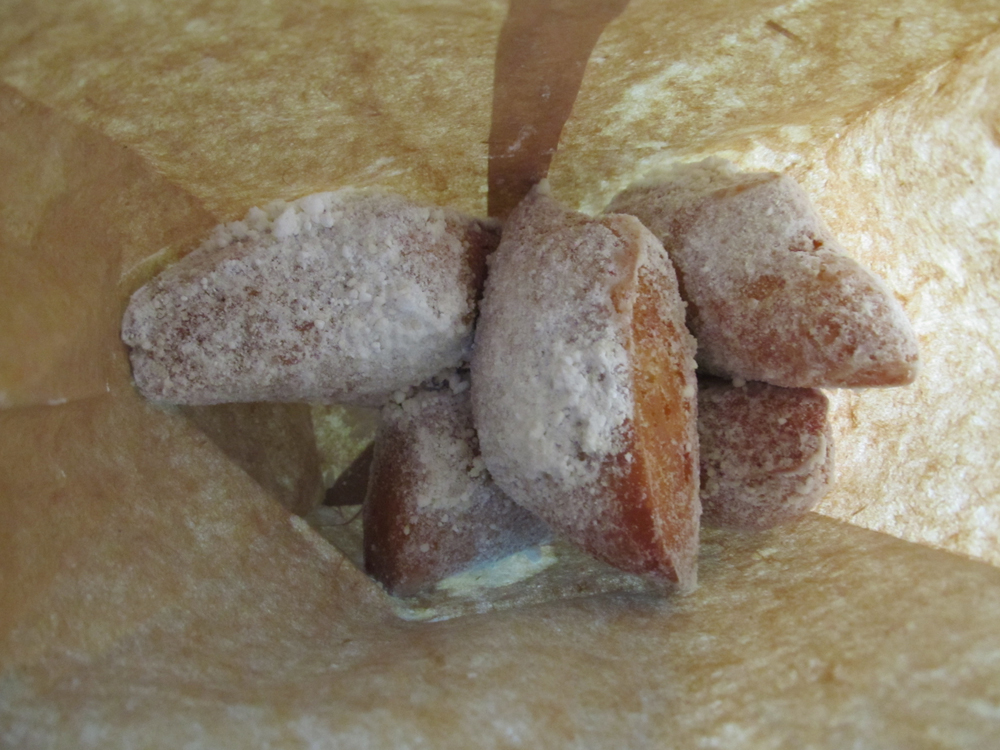 Bejas Grill serves lunch and dinner seven days a week.  On weekends, they are also open for breakfast.  Bejas is located at 209 East Main Street in Fredericksburg, Texas and can be found online at www.bejasgrill.com, as well as  Facebook .  Roadside Eats is a mobile location that is best located via their Facebook page.  It is open for breakfast, lunch, and dinner Monday through Saturday.