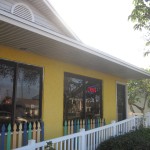 Simply Delicious Cafe and Bakery
125 North Orlando Avenue
Cocoa Beach, FL 32931
(321) 783-2012
We first stumbled on Simply Delicious Cafe & Bakery in May of this year as we were preparing for a live DISUnplugged Podcast at the DISBoards.com/Dreams Unlimited Travel Welcome Center in Cocoa Beach.  We wanted to see if there was a place near the port and our Welcome Center that offered a decent breakfast.  We knew of several chain restaurants in that area but we were trying to find a gem – and boy did we ever.
If would like to hear our first review of Simply Delicious you can go HERE.
Our latest visit was just before Podcast Cruise 4.0.  In case you didn't know, we went with 300 of our closest friends on a 7-Night Cruise aboard the Disney Fantasy.  It was an awesome time and I will be blogging about some of our food experience onboard that cruise, but I wanted to start with our pre-cruise meal.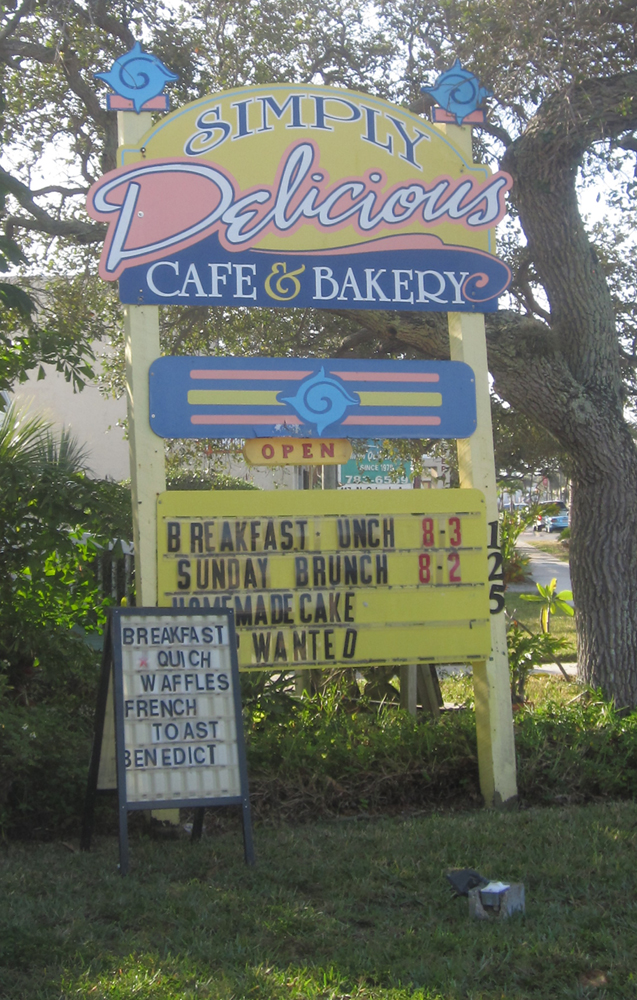 Kevin and our good friend Heather and I visited Simply Delicious on a busy Saturday morning.  We were greeted by smiling, happy faces that seemed genuinely glad we were there.  While the restaurant was a bit hectic (the place is a little small) everyone was in a good mood which seemed to make our breakfast a little nicer.
We were sat very quickly and our drink orders were taken.  Shortly after our drinks arrived we received a nice surprise at our table – some pre-breakfast pastries.  One was a very light and flaky lemon cake, the other was a sweet and gooey caramel chocolate brownie.  It turns out these were compliments of the owner, Chia.  They were very good but the brownie was a little sweet for me for breakfast (which will seem ironic when you see what I actually ordered).  They were both enjoyed by our table as we sipped our coffee and waited for our breakfast to arrive.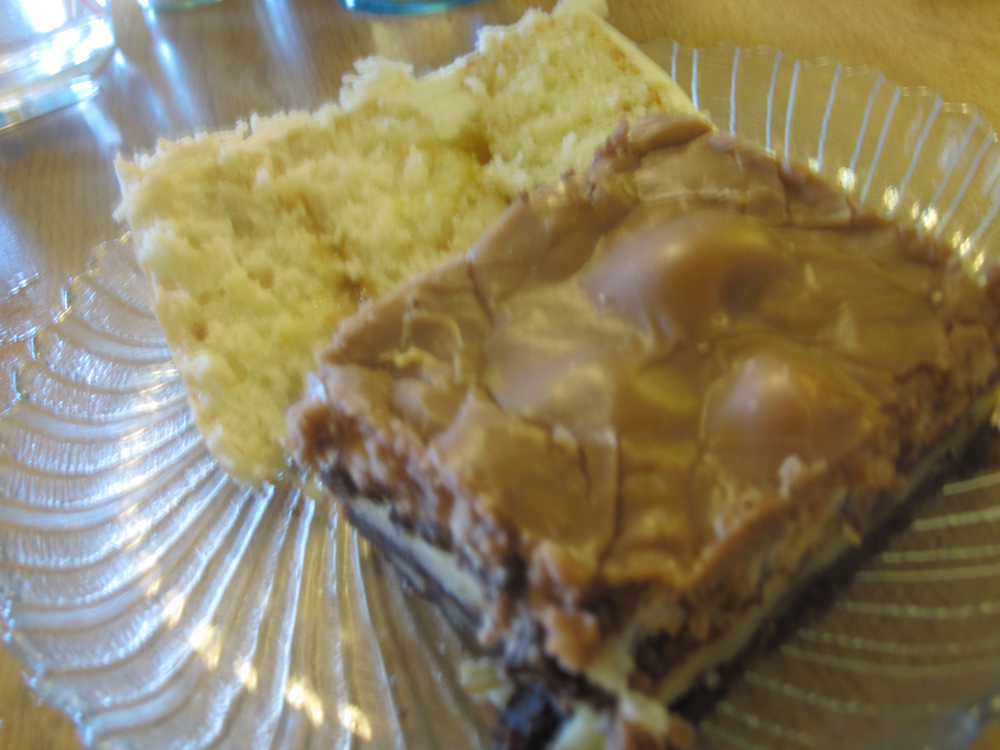 Kevin ordered a Mushroom and Swiss Omelet.  This is his 'go to' dish and orders it pretty much every time we go out for breakfast.  He really enjoyed it and as you can see from the picture it was huge.  It came with their version of home fries which are baked potatoes that are then fried in a skillet with onions.  YUM!!  I apologize for the blurry picture, I had to get it in fast before he started eating.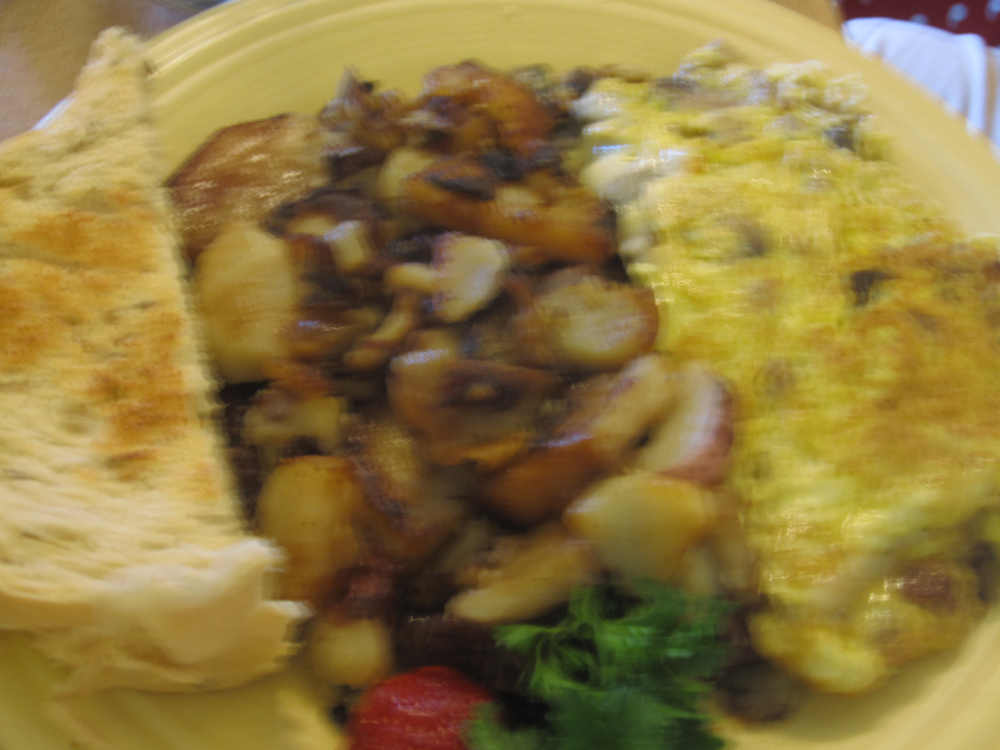 Heather had the Eggs Florentine which were two perfectly poached eggs over spinach on homemade english muffins topped with a velvety hollandaise sauce.  Oh, did I mention that all of their baked goods are homemade and done on the premises.  I think that's one of the things that makes this place so special.  Not only did Heather really enjoy it – we all did.  The portion was huge and there was even left overs.  It also came with a generous helping of fresh fruit.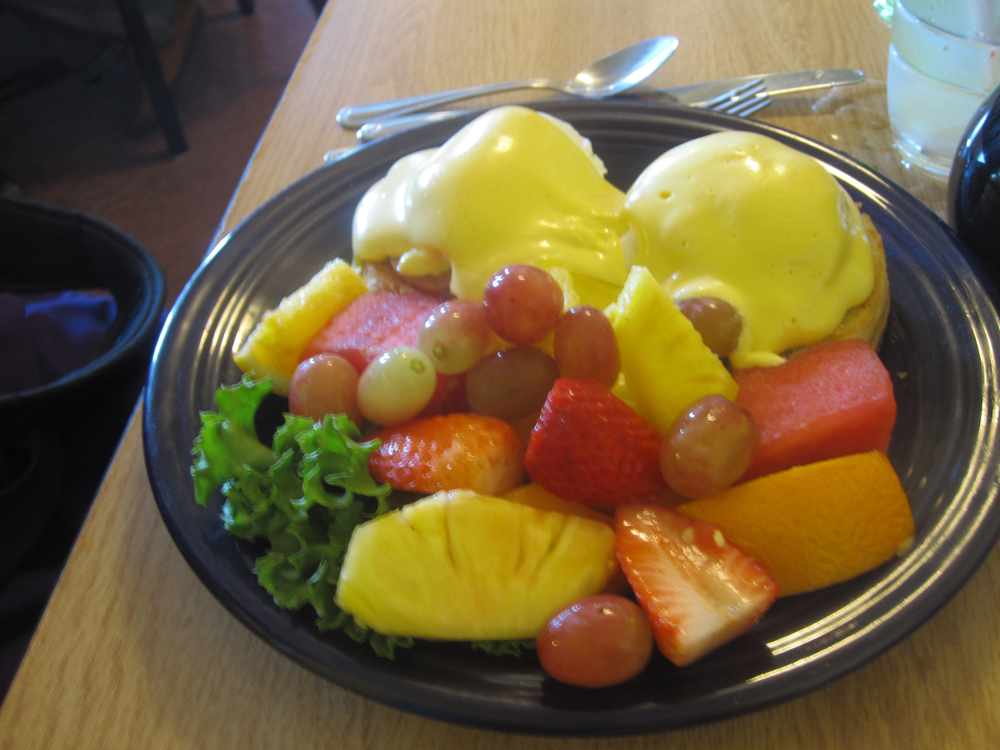 My breakfast is one I have had here before, the French Toast. Again, the bread was homemade – big, soft and delicious. Battered and fried beautifully it was then generously springled with powdered sugar.  I did everything in my power to avoid wearing the powdered sugar for the rest of the day – at one point I was wrapped up in so many napkins it looked like I was under a sheet.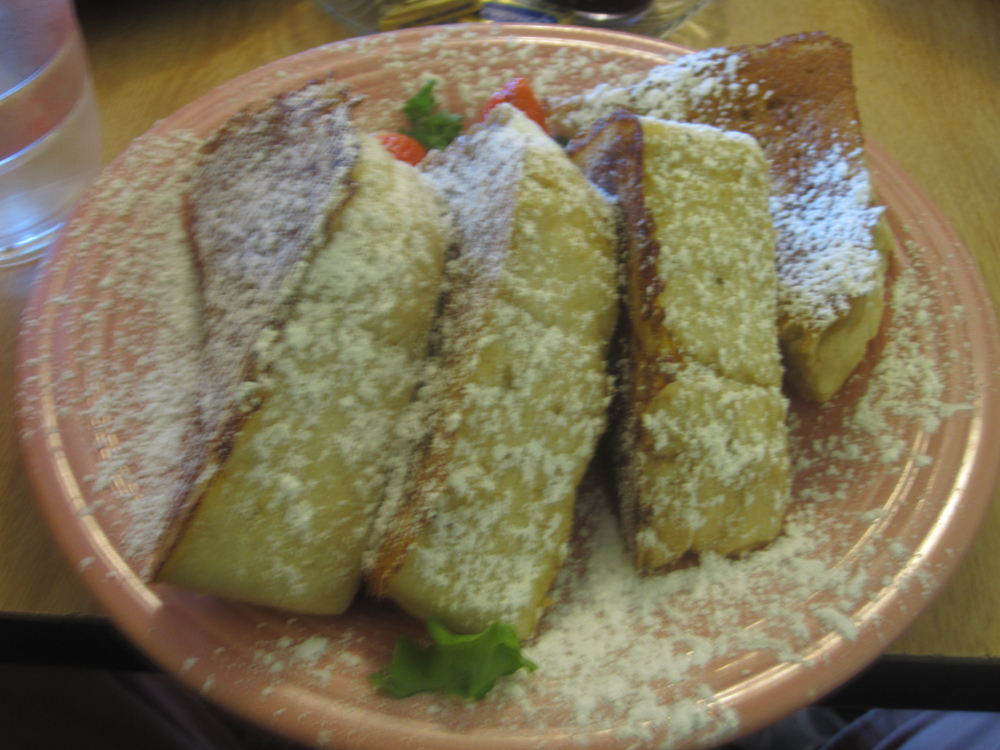 For my side dish I ordered extra crispy bacon.  I LOVE their bacon.  It's cut thick and cooked perfectly.  So good – wish I had some now.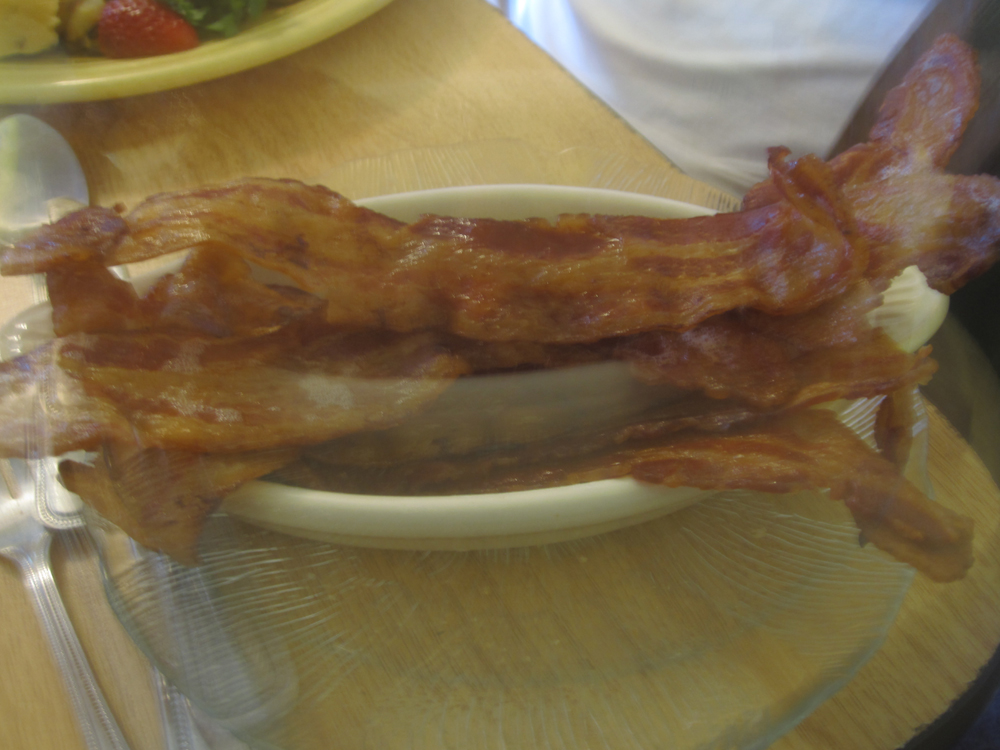 To show you how good breakfast was we hit Simply Delicious on the way home from our cruise as well!!