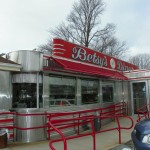 Betsy's Diner
457 Main Street
Falmouth, Massachusetts
1-508-540-0060
Have you even had a craving for good diner food? Then Betsy's Diner in Falmouth, MA may be the place for you.
Betsy's is a small old fashioned 50's style diner located on 457 Main Street in the heart of Falmouth, MA on Cape Cod.
Kevin and I discovered Betsy's Diner about 15 years ago while visiting family and it had been quite a few years since we have been so two weekends ago we decided to make a return trip for breakfast.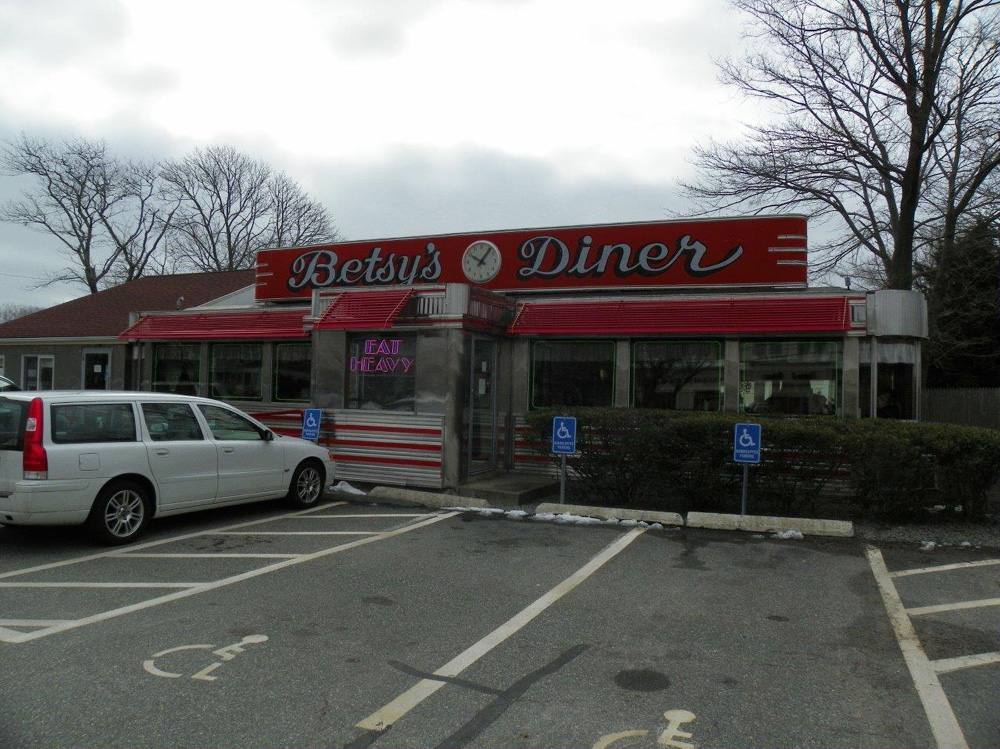 It was a chilly Sunday morning as we met some others for breakfast and surprisingly Betsy's was not that crowded. We walked right in and sat at a table almost immediately. Our server greeted us in the normal diner fashion.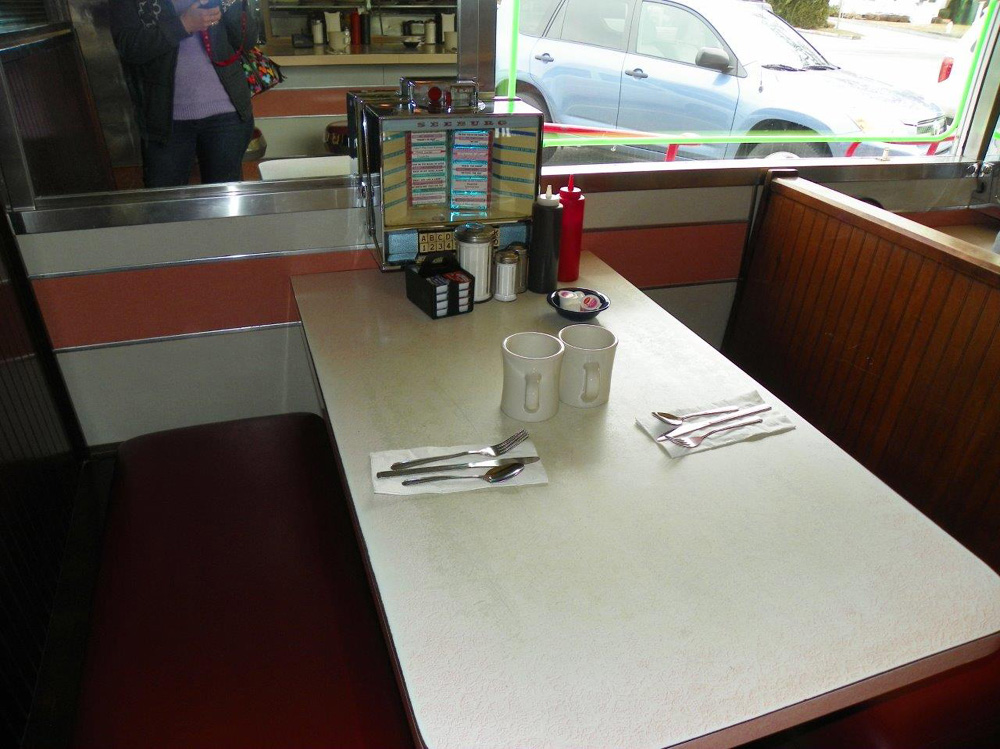 We all looked over the breakfast menu, which is served all day by the way. For those with a nice hearty appetite you may choose from the Heavy Hitters on the menu which consists of 9 choices as you can see from my photo of the menu below.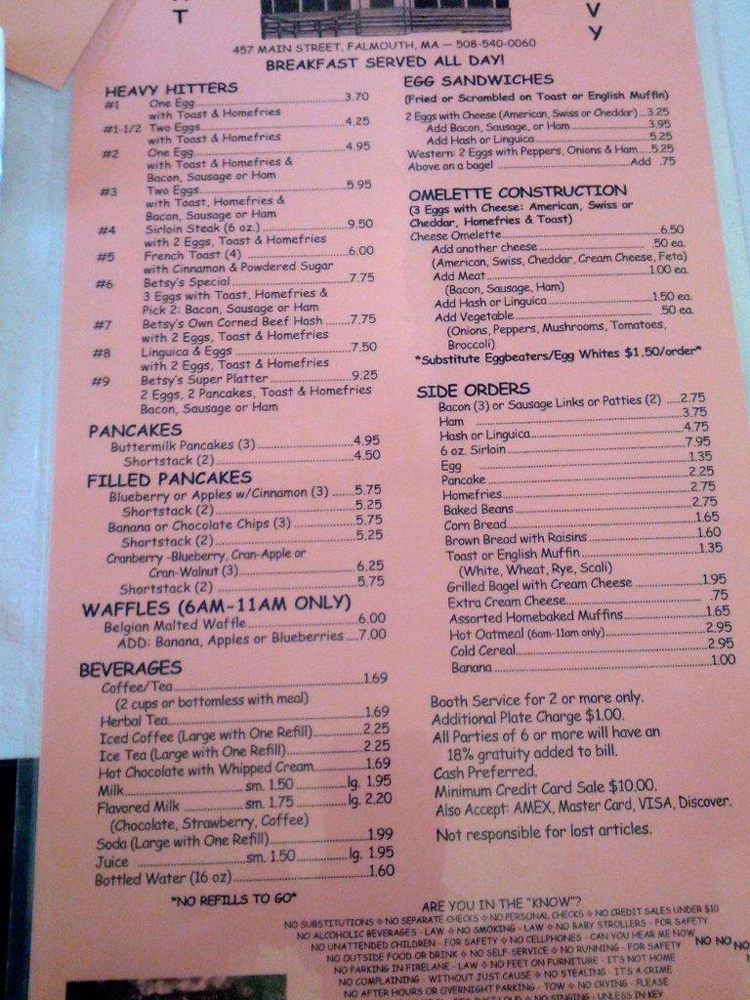 Kevin chose the # 3 Heavy Hitter which consist of two eggs with toast, homefries and your choice of bacon, sausage, or ham. Kevin chose the sausage.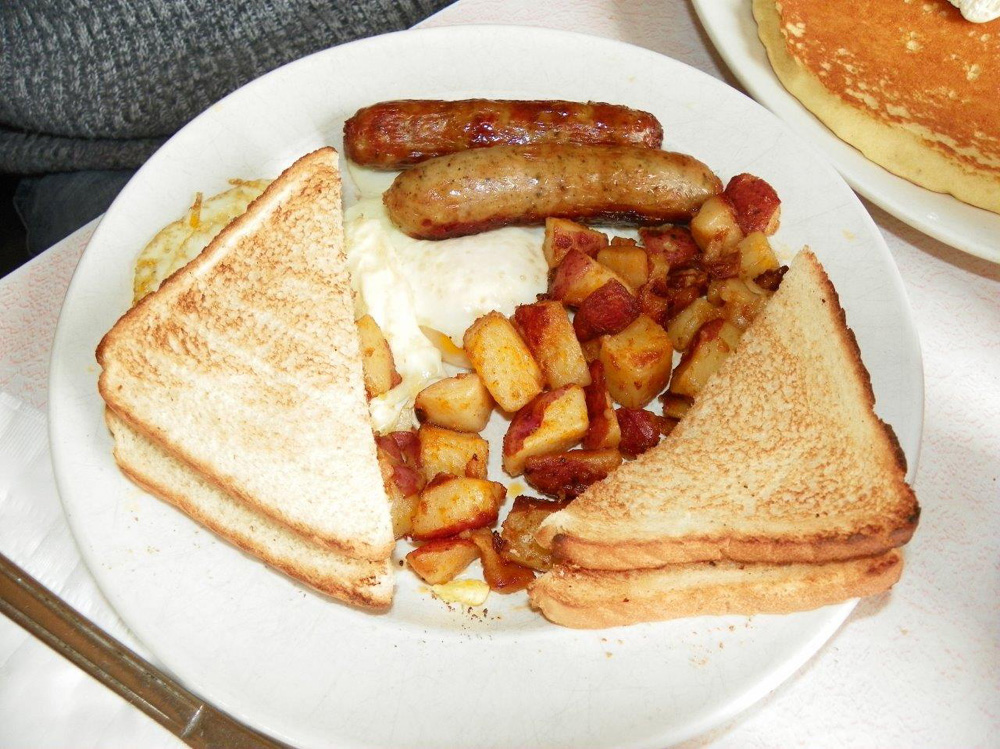 Two others in our group chose the # 9 Heavy Hitter, the Betsy's Super Platter which consists of two eggs, two pancakes, toast and homefries and your choice of bacon, sausage, or ham.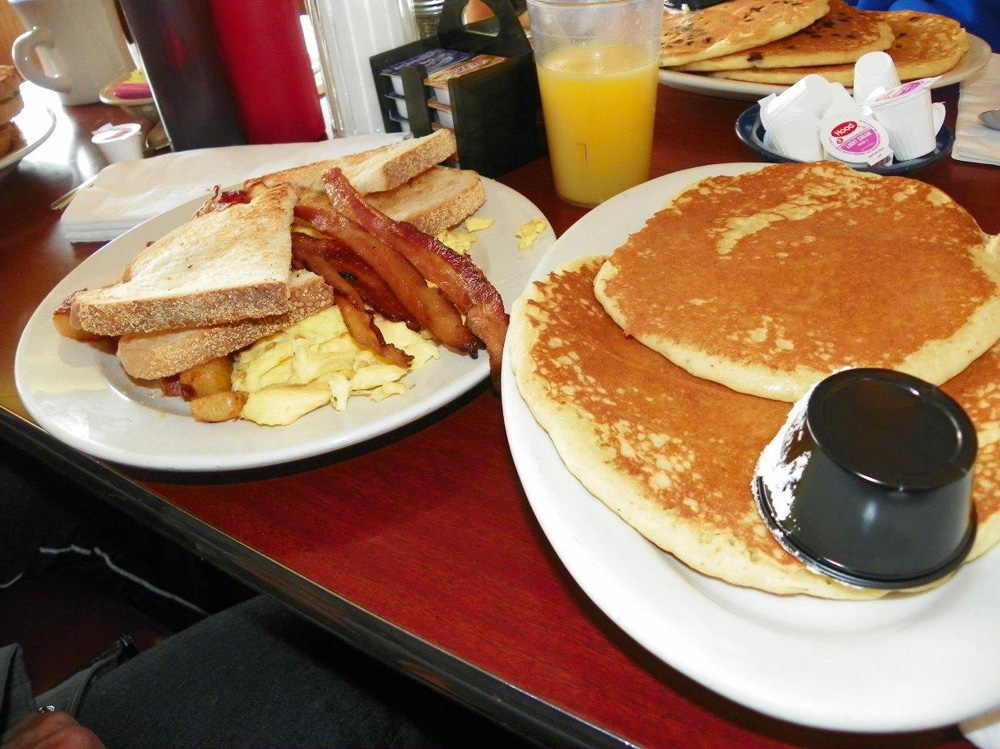 I have seen pancakes with various toppings but to be honest I have never experienced filled pancakes before. My sister ordered the banana filled pancakes which looked so delicious and moist! The bananas were mixed right into the pancakes and I do have to admit the aroma was amazing! To me the smell of great food is almost as important as it's taste and my sister did enjoy her pancakes.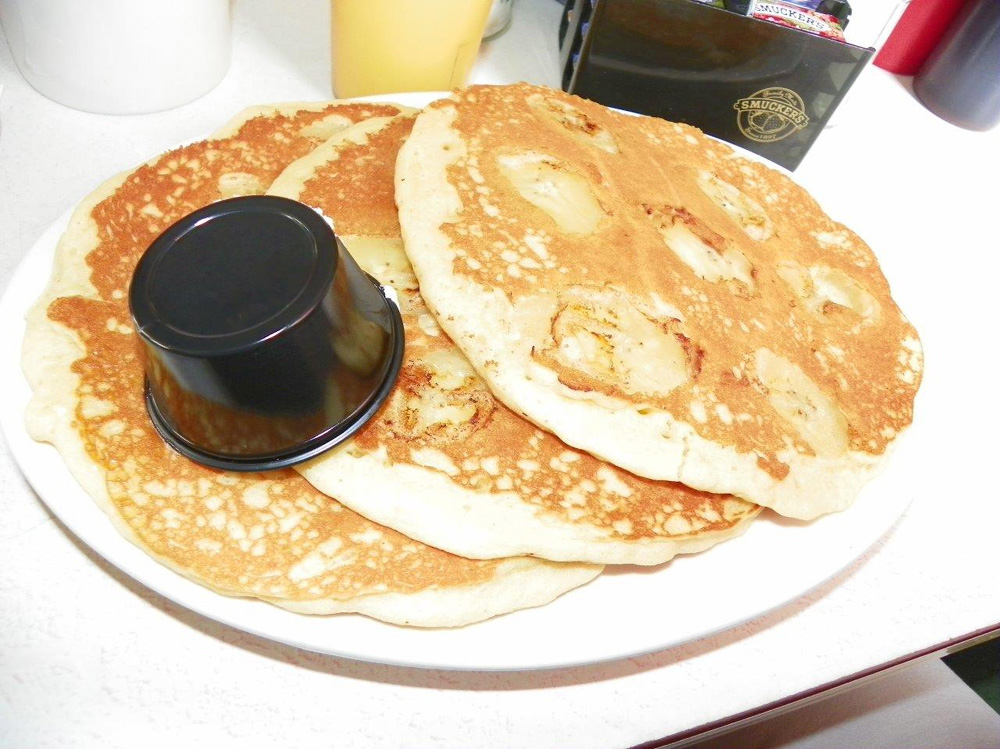 If you ask my friends and family which type of pancakes I would order they would all answer quickly with a firm "Chocolate Chip". They all know that I'll incorporate Chocolate in food anyway possible. On this particular morning my cousin happened to order the Chocolate Chip pancakes and when I speak of that aroma above…..Oh my, I almost jumped across the table. Well I behaved myself and let my cousin enjoy them but it wasn't easy.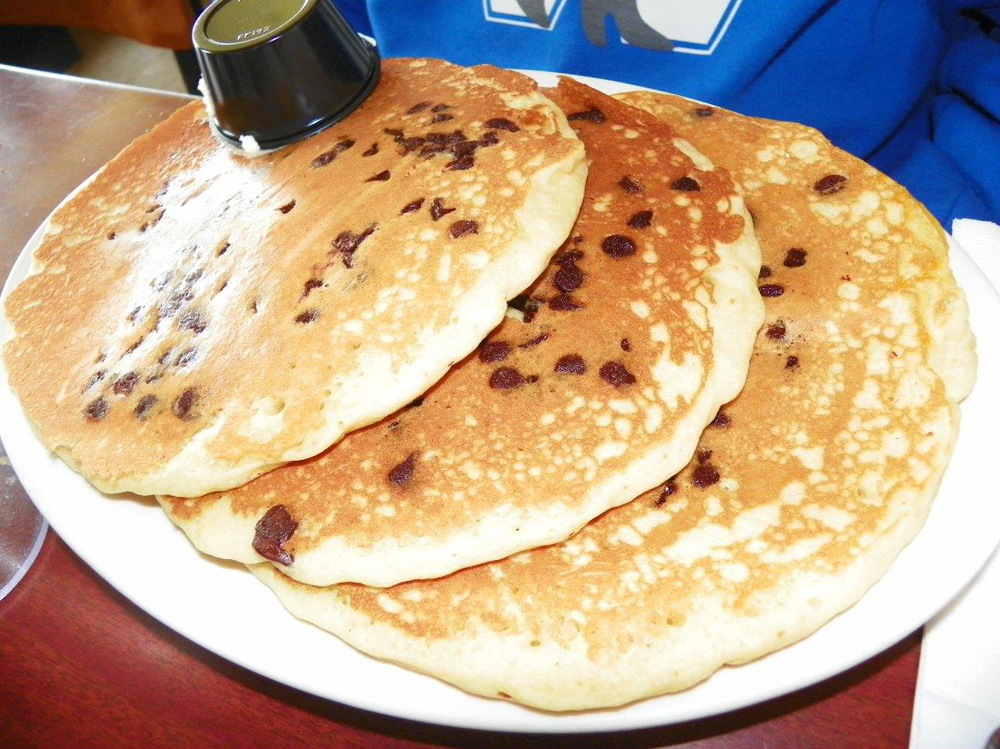 The very first time we ate breakfast at Betsy's about 15 years ago I had two eggs, cheddar cheese and ham on plain bagel and it was one of the best egg sandwiches I have ever had! So on this morning I ordered my egg sandwich the very same way and again it was so delicious!!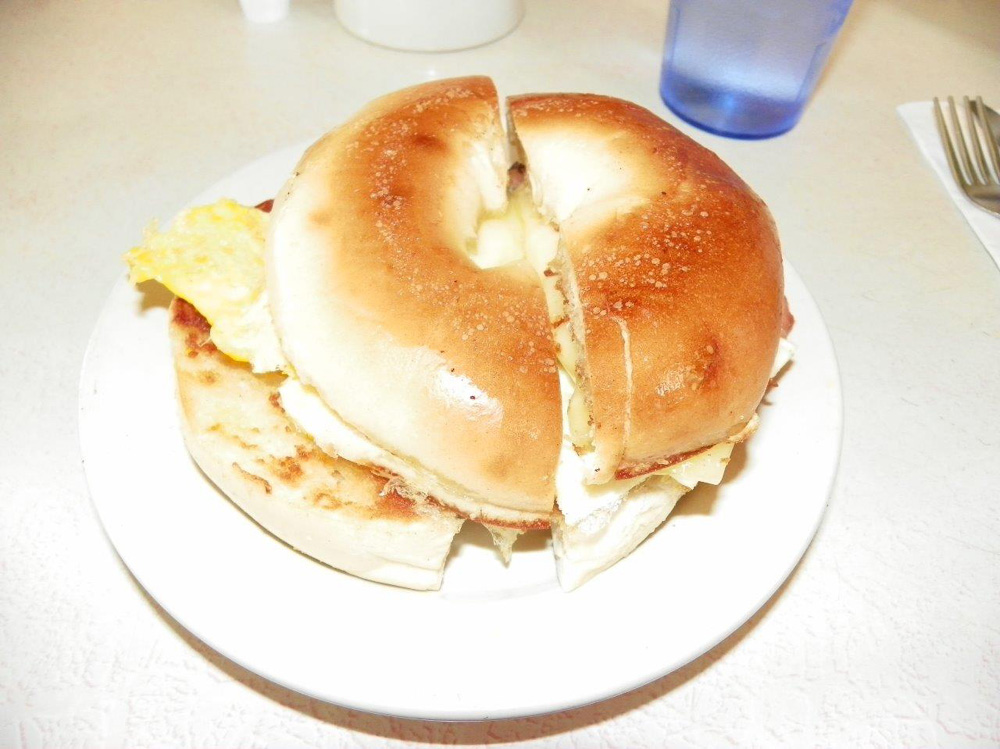 I did notice Belgian Waffles to be on Betsy's menu and these are only served from 6-11:00AM and you may add banana's, apples, or blueberries for an additional charge. Omelettes you say?….you may create your own in the "Omelette Construction" area of their menu and I noticed that you may substitute egg beaters and egg whites for an additional charge. There are also many breakfast side order choices available to choose from.
All in all I love the 50's style theming of this diner and the old fashioned stools at the counters. You'll find a tabletop jukebox from that era on a few of the booths in the diner and some of the old fashioned signs adorning the walls are neon! Of all the times we have eaten breakfast in Betsy's we have never experienced bad service or a bad meal. Our food has always been served hot and the diner seems to be kept very clean.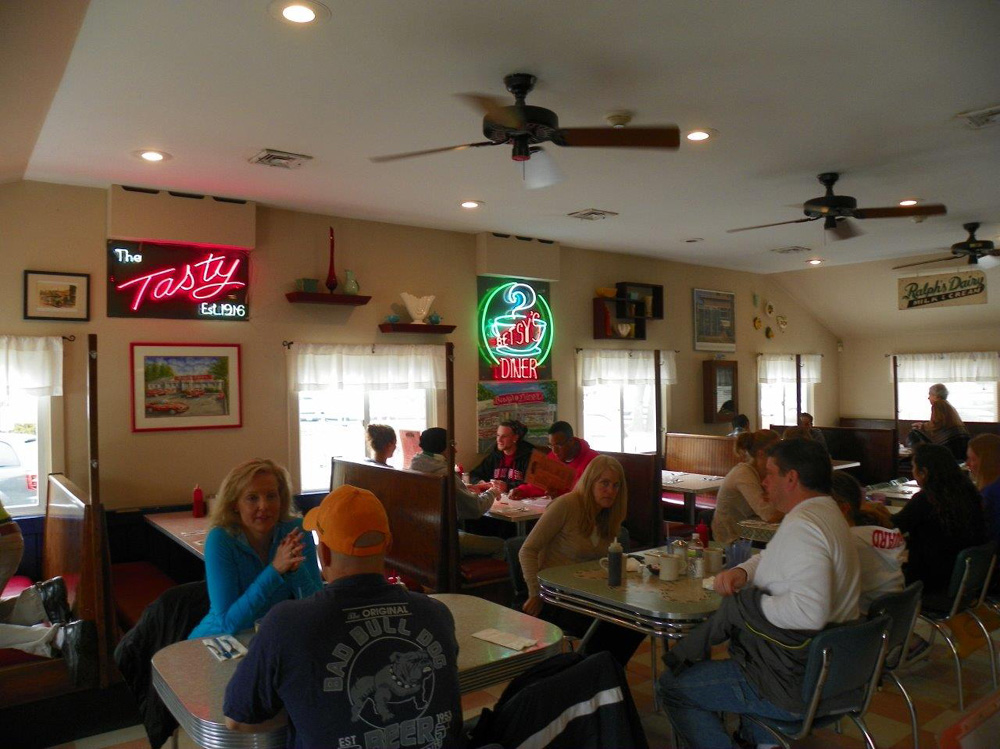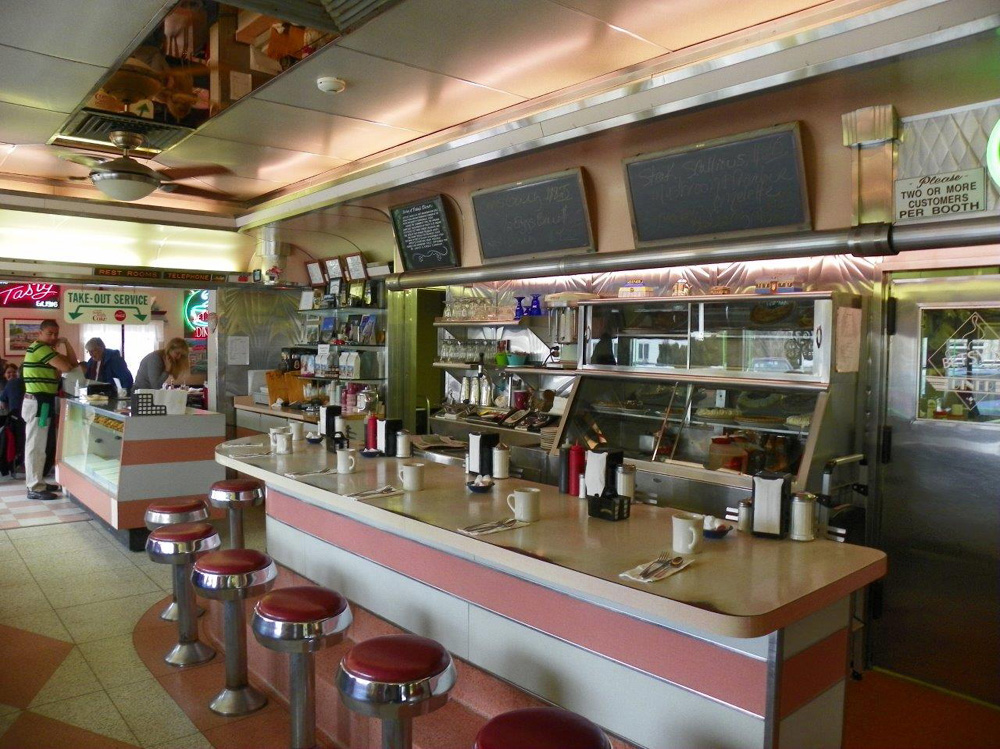 The next time you are visiting Cape Cod Massachusetts and are looking for a nice little place to stop and eat a good and hearty breakfast I highly recommend Betsy's Diner located on 457 Main Street Falmouth, MA 1-508-540-0060