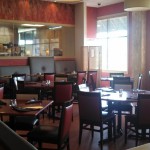 Wicked Restaurant & Wine Bar
680 Falmouth Rd. Mashpee, MA
508-477-7422
http://www.wickedrestaurant.com/
I got to eat the most tasty amazing gluten free meal yesterday! We were traveling for business and had packed my cooler with my boring gluten free snacks to tide me through in case there was no safe food to be found. After our meetings, I google searched gluten free Cape Cod and was surprised to find a large assortment of possibilities and chose Wicked Restaurant & Wine Bar, 680 Falmouth Rd. Mashpee, MA in the South Cape Village Plaza.  I wanted to try something that is not a chain and that we don't have at home. The online snippet said pizza and that is a treat that I don't often get so I thought we would give it a try. I am so glad we did!
The restaurant is located in a shopping plaza and I was thinking pizza joint. I was wrong! The location hides what a special gem this place is! We walked in and were surprised by the upscale contemporary feel of the place. The color palate was soft with reds and tans, focal walls of different colors and comfy seating nooks.  Each table had its own tv and remote as well as the large screens dotting the entire place.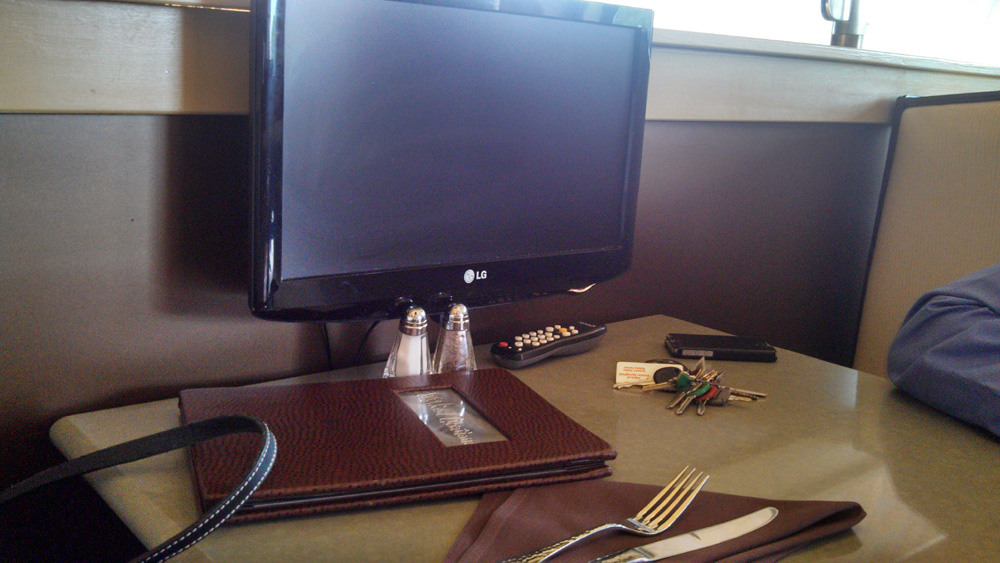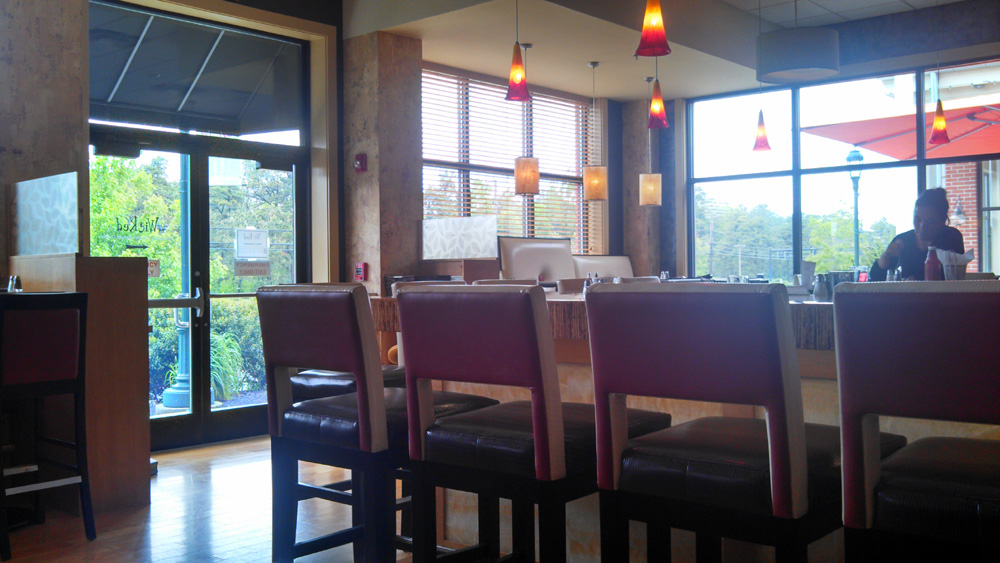 We were dining at an off time so we had the undivided attention of the staff, which ran back and forth to the chef to check ingredients for me on various dishes. The menu is extensive and each dish that can be done gluten free is designated as such on the regular menu. It is nice to have the descriptions and prices for the gluten free choices all together. Most dishes that can be made gluten free have an up-charge of a dollar or two from its glutinous counterpart but those of us required to dine gluten free are willing to pay a little extra to eat out safely.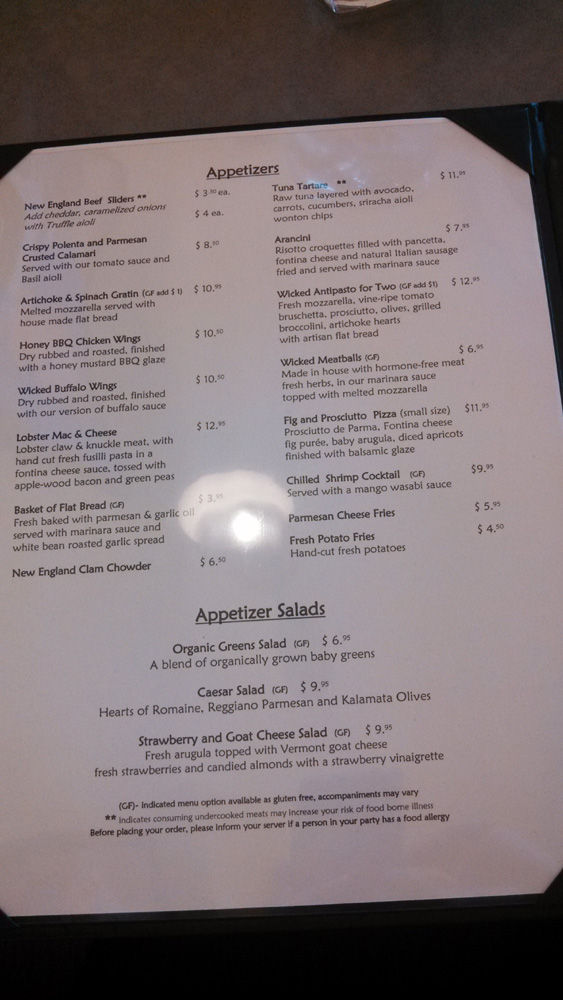 One thing that is frustrating as a gluten free diner is that a place will advertise as gluten free but only offer entrees. Although I appreciate just being able to eat out, it really stinks when everyone else is getting appetizers and soup and the dessert and because of your gluten issue all you can do is watch them enjoy. This place eradicates that issue! On the menu for gluten free appetizers were artichoke and parmesan dip, meatballs in marinara sauce as well as shrimp cocktail. There were tons of gluten free entrée options as well, including "all their pizzas"! Funny thing is that the pizza enticed me to choose the place but I decided to have a burger instead. I ordered the applewood smoked bacon cheeseburger with broccolini. On a side note, there are potato wedges that are made gluten free instead of fries if you prefer that over a veggie. Tom had an amazing shrimp cocktail to begin and he thoroughly enjoyed it. It was fresh and beautifully presented. He also went for a burger except with salad instead of fries. They offer three dressings that were obviously house made and delicious! The burgers were perfectly cooked and juicy. The bacon on mine was flavorful and thick, YUM! We were sitting near the bar and I did notice they had 12 beer choices on tap. I am not a beer drinker (obviously – because of the gluten!) but they had some very interesting names. I bet a beer connoisseur would find something they would love to sample!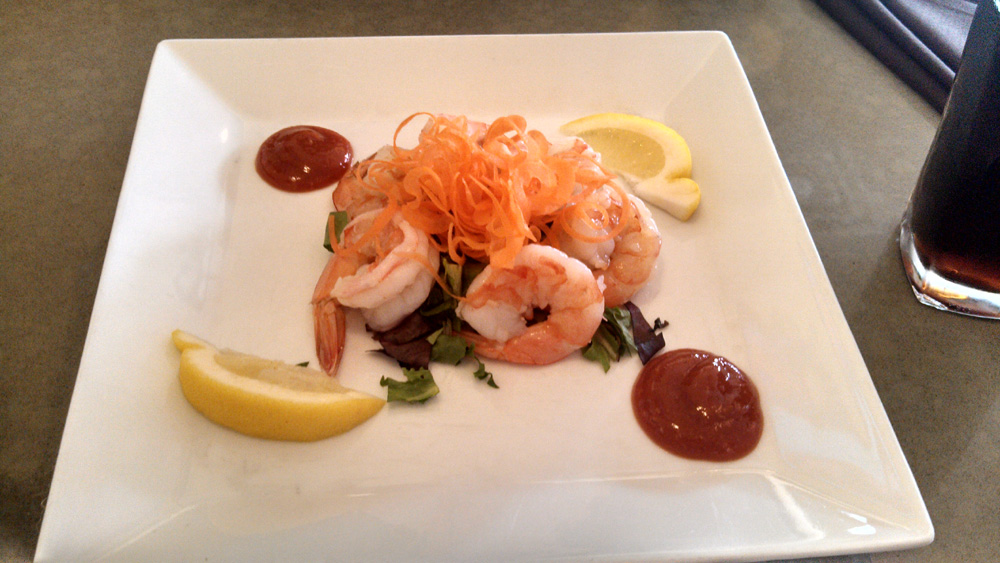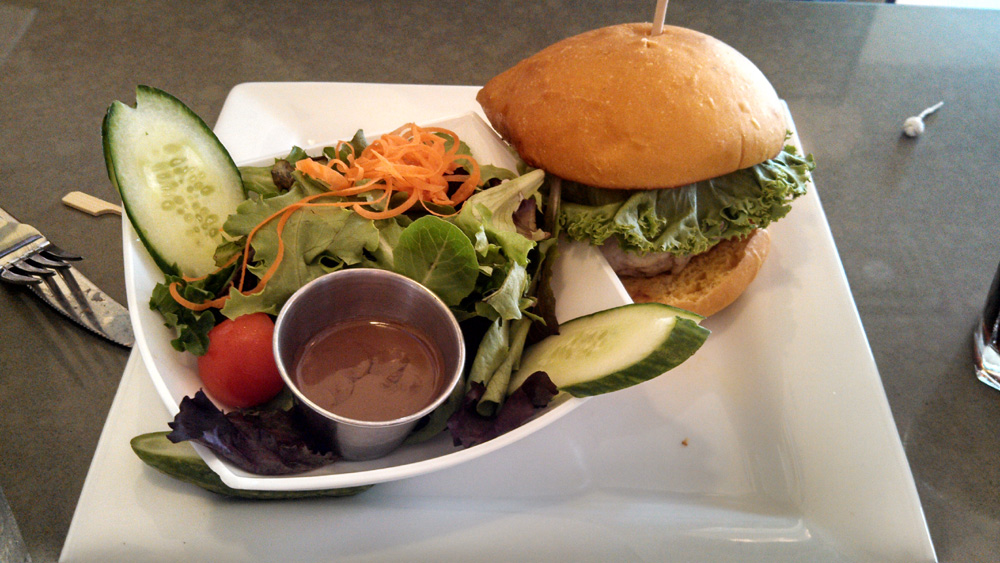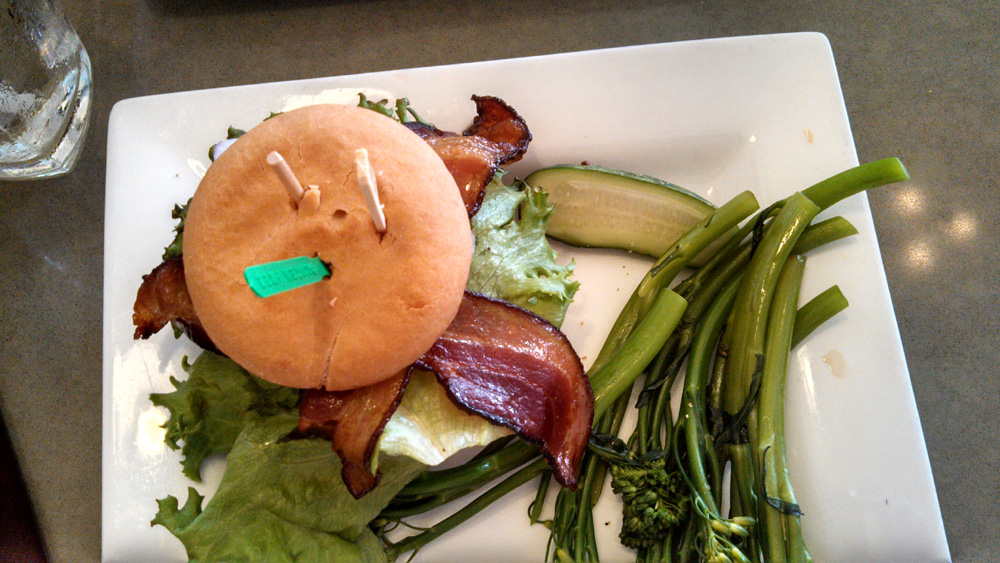 Any place we go, I always ask if they have any gluten free desserts. Dessert is my favorite part of eating and it is lacking in the gluten free eating out world. The waitress said she would get the menu and I thought to myself – why bother you could just tell me your one thing – but then to my delight there were FOUR, yes FOUR gluten free dessert choices!!!!! Yes I will have dessert! I chose the flourless chocolate cake and it was to die for! If I had only known I would have only eaten half that burger…. The cake was thick and fudgy with a fantastic strawberry sauce and a pile of fresh whipped cream. It is big enough for two and half came home with me.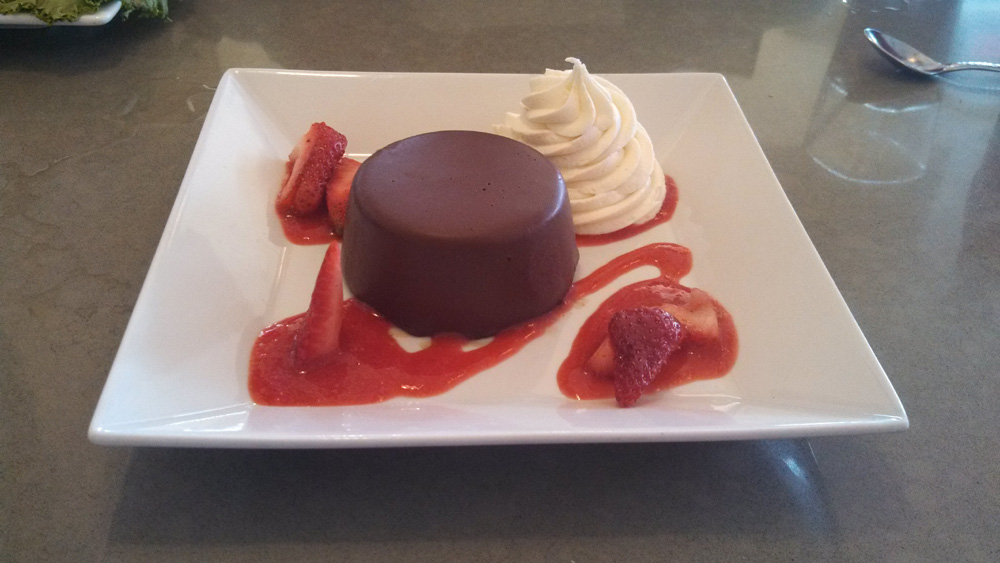 Loved this place! I only wish it was close to home. If you are ever on the Cape give it a try. Great menu gluten free or not, the food rocks, staff is attentive and atmosphere is great! I give this one a 10!

Erika is a financial planner and business owner who lives in Western Massachusetts with her husband Tom and their 3 cats and 2 dogs. She is the mother of two grown children, who along with herself, live with a gluten free diet due to Celiac Disease. She and her family enjoy seeking out quality dining establishments that offer a safe, delicious, allergen free dining experience. Erika enjoys her furbabies and traveling, especially to Walt Disney World.